Florida Blue complaints
123
Newest Florida Blue reviews & complaints
webside access
I had access to my son's account for a long time. He's underage. Suddenly, I can't access his information any more even if I'm his legal and financial representant. According to Florida Blue, I need to demonstrate our relationship no matter I registered him. I'm the policy holder, and the account financial responsible. According to the support department, I have to mail them documents and when they receive them it could take 3 or 4 weeks to approve it!
Customer service (the lack of)
I called oct 19 and 0th to get a new agent.
First the system is deplorable! Can't get your information.
When you finally get a rep. It s a non english speaking riued rep. They put you on hold very quick as they can. Never come back.
They find find your account, so they transfer you.
I'm a heart patient. Don't need this stress.
No one know what number to give you, or answer any question. Just out sourced untrained help.
They are dealing with people's health!
Very incompetent company, just rips patients off.
I can't a usa rep!
This company needs to be made responsible, for lack of customer service when dealing with people's health.
Desired outcome: A U S A rep, who know is knowledgeable!
Medication denial - lack of customer service.
If I could give customer service a MINUS 10 that wouldn't be low enough. Been trying for OVER TWO MONTHS to get a med I've been on for several years. Advised since the correct documentation wasn't submitted originally and it was denied it would have to go to FL BLUE APPEAL. Trying to get to that department - one could die before that would happen. CUSTOMER SERVICE not only INCOMPETENT, INEFFECTIVE, INSUFFICIENT & OUTSOURCED. It would have been CHEAPTER, less stressful and more efficient time efficient to pay the $1,200/month for Cobra. Med at $450/month PLUS the nearly $800/month for FL Blue = $1,250. Not a mathematician but my calculation reflects $50 LESS with COBRA insurance than FL BLUE. PLUS, DID I ALREADY SAY WHAT HORRIBLE, INEFFECTIVE CUSTOMER SERVICE FL BLUE HAS!
Desired outcome: The medication I've been on and proved to be more effective than others be approved.
Is Florida Blue legit?
Florida Blue earns 91% level of Trustworthiness
SAFETY NOTICE: ComplaintsBoard has analyzed Florida Blue and determined that it has perfect credibility and is completely trustworthy, with a legitimacy rating of 91%.
We found clear and detailed contact information for Florida Blue. The company provides a physical address, 8 phone numbers, and 2 emails, as well as 4 social media accounts. This demonstrates a commitment to customer service and transparency, which is a positive sign for building trust with customers.
A long registered date for floridablue.com can be seen as a positive aspect for Florida Blue as it indicates a commitment to maintaining the website and its domain name for a long period of time. It also suggests that the company is organized and has taken steps to secure its online presence.
The age of Florida Blue's domain suggests that they have had sufficient time to establish a reputation as a reliable source of information and services. This can provide reassurance to potential customers seeking quality products or services.
Our scan shows Florida Blue website is free from malware and phishing activities, which are types of online threats that can include viruses, worms, Trojan horses, ransomware, and other malicious code, as social engineering tactics used to trick users into sharing their personal information.
We looked up Florida Blue and found that the website is receiving a high amount of traffic. This could be a sign of a popular and trustworthy website, but it is still important to exercise caution and verify the legitimacy of the site before sharing any personal or financial information
However ComplaintsBoard has detected that:
While Florida Blue has a high level of trust, our investigation has revealed that the company's complaint resolution process is inadequate and ineffective. As a result, only 0% of 123 complaints are resolved. The support team may have poor customer service skills, lack of training, or not be well-equipped to handle customer complaints.
There was some difficulty in evaluating or examining the information or data present on the floridablue.com. This could be due to technical issues, limited access, or website may be temporarily down for maintenance or experiencing technical difficulties.
Florida Blue protects their ownership data, a common and legal practice. However, from our perspective, this lack of transparency can impede trust and accountability, which are essential for establishing a credible and respected business entity.
We conducted a search on social media and found several negative reviews related to Florida Blue. These reviews may indicate issues with the company's products, services, or customer support. It is important to thoroughly research the company and its offerings before making any purchases to avoid any potential risks.
Our Verdict: Florida Blue is highly recommended company, but beware of poor customer service. Their 0% Resolve Complaints rating is a cause for concern. We advise using their services securely and reviewing complaints beforehand.
This review was chosen algorithmically as the most valued customer feedback.
A few months ago I have received a letter from Florida Blue Medicare dated 06/24/23 informing me about my new primary care doctor, which was assigned for me and which change I never requested (and by the way, this new doctor is 300 miles away from my home). This letter was followed by new membership card with new provider. I could not believe my eye...
Read full review of Florida Blue
This review was chosen algorithmically as the most valued customer feedback.
Florida Blue provides an appeal process that borders on unethical disallowing any direct contact between the patient and the Florida Blue Appeal reviewers requiring the provider of the services to directly contact the insurance company for details. In theory, this process may actually be effective some of the time, except when laboratory services are...
Read full review of Florida Blue
This review was chosen algorithmically as the most valued customer feedback.
Approximately two weeks ago, I called Florida Blue for an explanation of a billing statement. The gentleman agent reviewed the statement and said there was a billing mix-up, and I would see approx. $500 removed from the bill within a few days. After a week, I received a past due bill from Florida Blue but no changes. I called again and spoke to a different...
Read full review of Florida Blue
This review was chosen algorithmically as the most valued customer feedback.
I had a child on 12/27/22 and called the second week of January to add my child on my insurance so the birth would be covered AND I wanted to switch plans because I needed to add my husband as well. The customer service rep confirmed that she added my son and started the new plan for 2023. Fast forward to February and my husband was in a severe accident and...
Read full review of Florida Blue
My insurance plan was cancel "due to be 60 years old"
My name is Marlin Mena

My insurance ID VMYH17827112

My address is:

166 SE JENESE WAY

Lake City, FL 32025

Mobile Phone:

[protected]

(Voice & Text messages OK)

Email Address: [protected]@gmail.com

I have a diagnosis of Cancer and Florida Blue cancelled my insurance and it is not accepting my payments. I have been able and willing to pay but they cancelled. When I called in February 1 they did not accept my payment. Later in April they cancelled my insurance however, the pharmacy is giving me my medications. But the hospital (my chemo treatment) and my counseling providers are not receiving payment. Since April I have been experiencing problems, still is not being resolved.

I need my insurance, and Florida Blue is cancelling me (maybe because they do not want to pay for my cancer treatment?). The information is not correct, and Florida Blue is violating my rights to have insurance.
Transportation
Hello. I have a wonderful caseworker named Andreina who unfortunately has to rely on a nurse named Candy to provide me with transportation to my Dr visits. I sent a message on April 27 for my May 2 appt.

Candy did not call me until 1 hour before my appointment, despite my messages and Andreina messages. Candy claims to have attempted to call me once on the 28 but my phone shows no missed calls nor messages from her. One hour before the appt she tells me my only option is to set up a Lyft account with a verified payment method then she will send me a code. I am homeless and not yet receiving disability and unable to provide a verified payment method on such short notice. Why didn't she leave me a message on the 28? Why didn't she call me again on the 1st? If my health is so unimportant to my nurse then why am I assigned to her? With a fractured tailbone and paralyzed hand I took two trolleys and one train each way. Standing room only.

Zoe Sparrow
Member Number
VMAH40746855
BC 090 BS 590
Rx Bin 012833
PCN FLBC
Group Number 99999
Plan Number
1410C
Plan Number
1410C
Desired outcome: $50 reimbursement
Hospital bill
On 10-18-2022 I went to Broward hospital Account number [protected] the balance I have to pay back is to Hight I call Florida Bleu the argent say they can't help me reduce the bill but it's too high and I can't pay it. Please I am looking for someone who can help me reduce the bill please.

I spoke to Anderson Y, he stated that he can't help me.

Please I am looking for someone who can help me please. ________________________________________________
Desired outcome: I would like the Florida Bleu to help me pay the $2,632.52 pleaseDate of service 10/18/2022 account number [protected] and 10/21/2022 account number [protected]
Complaint For PPO Not Covered
Case Num (C202303101241127)

My name is Clarence Bynes Jr

i am filing a complaint on Florida Blue about my PPO Service i am trying to

get authorization for my prostate MRI.my insurance you said that we did not need no authorization to see our Doctors. every where we go we have to have authorization for all apointments. we were told when we purchased the insurance it would need no authourization for anything. the people on the phone are rude and talk down to your customers i will be contacting an attorney about these matters. my life is in danger because of your action. i need the MRI for my prostate .
Coverage dispute
The only lab that Florida Blue covers @ 100% is Quest.

My physician ordered lab work today (2/23/23) to be done on a specific day (2/27/23)

None of the Quest Labs in my area have appointments available on 2/27/23.

There is a Sarasota Memorial Hospital Lab facility across the street from my employer but since Florida Blue considers this an "Out patient" facility I will be responsible for a $150 co-pay.

It is NOT an urgent care, or walk in clinic. All they do is labs.

My screening mammogram and DEXA were covered with zero copay.

Why should I have to pay $150 copay for labs ordered by my physician just because Florida Blue restricts where I can go for those services to a lab that has no appointments available and will not see patients without appointments?

I need someone to explain this stupidity to me.
Desired outcome: I expect the "co-pay" for labs drawn at a Sarasota Memorial Facility ( Sarasota Memorial is in 'network') to be waived.
Customer service.
First my plans were suppose to be on auto pay and for some reason they didn't do that and my plans canceled. Then they said theyve never had auto pay on my account but theyve been taking it out my checking acct for years. I was able to use my plans at drs and pharmacies. Didn't know until I needed them at the pharmacy this time that is was canceled. Second and the worst part is customer service. They keep transferring you to different reps, you have to keep repeating your info, and you cant understand a word they say to even take care of your problem. Blue cross and blue shield needs to quit out sourcing our companies in America and hire people from here so we can understand the dialogue. This is ridiculous. I've had blue cross and blue shield for 25 years and it's never been this bad.
Desired outcome: None I've been on the phone for 2 hrs.
Claim hasn't been paid after the appeal approval and other one is still pending a year later
Claim hasn't been paid after the appeal approval from May and other one is still pending and filed wrong from Florida Blue a year later. I filed a complaint with the Florida Insurance Commissioners office and the person replying on behalf of Florida Blue doesn't know anything about the claims and he avoids calls and emails. After telling me that he would help. I even supplied documentation obtained from Florida Blue and the customer rep can't seem to understand the problem let alone fix it. They need to hire someone who does. Pay the claims already. And I hope that the Insurance Commissioners Office fines them for their total incompetence.
A doctor working for Florida Blue - Dr. Vanessa Antoine
My name is Taryn Harris, DOB 08/22/1956, of 2741 SE Grand Dr. Port St. Lucie FL 34952, and I was a Florida Blue Medicare customer until September 1, 2022. I was a patient of Dr. Vanessa Antoine at Women's Health in Jensen Beach, FL. I began complaining about pain and burning upon urination, along with abdominal discomfort and at times an elevated temperature. Dr. Antoine began treating me with antibiotics from December, 2021, and she continued to prescribe antibiotics well into the year until August, 2022. Never once did she have me take any tests to get to the root of my frequent UTIs.

On September 9, 2022, I went to Treasure Coast Urgent Care with acute pain in my left kidney, and I couldn't walk, talk or breathe without extreme pain. That day I was diagnosed with kidney stones, and I've had the stones removed on November 14, 2022, and the Urologist placed a stent in my left Ureter, and it's scheduled to be removed on December 16, 2022. I've been through a lot of pain and unnecessary discomfort due to Dr. Antoine's neglect and disinterest in me as a post-menopausal woman. I understand that I don't generate the profit that child-bearing women do, but I receive proper care.
Medicare advantage
i actually have had reasonable good service from the company but they have a hard to use web site, keeps recycling back to log in and in past messages sent via there message page often gets ignored. i am very versed in computers and websites and find proper info hard to find, often i shut off and call

i do think there eyeglass benefit my dr accepts the medical part but not the eyeglass but the last glasses i went to there recommended optician they had big window ad 2 pair for price. but no i could not get that deal, extra for metal frame not designer, extra for progressive, and several other extras

with the allowance it was higher than sams club plus and i got it in my city

why cant i just send receipt in for reimbursement
Desired outcome: hopefully get new IT and make eyeglasses just a reimbursement
Jonathon customer service phone call on monday oct 24
Monday morning I called in to find out why my payment was not posted to my account and I had no insurance. I had been told that I was within the grace period and the prior rep collected five months of insurance payments from me, yet i had no coverage those months. This jerk continued to tell me that had i paid my plan on time it would not have been an issue. It also would not have been an issue if the payment was not collected when it was not going to be applied. Four times I requested his supervisor, he denied and said he could help me and i could oay more moeny for covereage to be affective nov 1. i declined multiple times - since there are not five months left this year a refund was always due yet he declined it because i was not okay with the new application of my prior payment. I could have had that money in my account for the last two months, but have not, and I also now have to wait another three more weeks because he was vindicitve and a jerk. he refused to let me speak to anyone else, he abused his rights and he tied up my refund. I then had to go to a local office to discuss with someone else, who could have issued a refund faster if he was not such and egostical [censored]. i was not provided the service i paid for so there should be no delay in my refund at all. it should be given as fast as it was taken.

an error was made by not me, yet he deemed it necessary to punish me. i was behind, and I then paid in advance. Maybe he should learn to treat people with dignity and respect if he is going to work in this field that is disgusting for him to put my financial situation that he knows nothing of as the issue - when the issue was improper policy followed and relayed information. i will be speaking to an attorney due to the affects this call has had on me and the fact that he had access to my records and tried to intimidate me and force me to a conclusion i was not okay with.

payment confirmation is [protected]

and the two ref#s i was given are c202219147257, c20221384772

T202219258769 was given when i visited locaiton
Desired outcome: refunded my money plus interest from the date it was withdrawn and should not have been, not in three weeks, now.
Displaced hurricane victim
I have continually called for almost 3 weeks needing my Dexcom G6 supplies. I have called FLorida Blue, Care Centrix & US Meds to requests my needed supplies. With multiple reasons given of why there is a hold up. Telling me it's an issue on their end, it's held up in billing & other times say it's going out tomorrow! And even gave me a tracking that only shows a label was created! No one knows WHAT they're doing in these companies attached to Florida Blue let alone Florida Blue! I have asked to speak with someone else then they tell me the higher up people are busy in a meeting. I ask for a name of someone only for them to say we have to give them YOUR information (which they ask a dozen times for in 1 conversation) & they will call you back. Never have they called me back- still waiting!

Most rotten insurance out there!

So much for helping people who can't get to their supplies because of Hurricane Ian, you have created another storm I'm dealing with now daily trying to get supplies that SHOULD be sent! And MY DEDUCTIBLE HAS BEEN MET!
Desired outcome: Needed supplies!!!!!!!
Claims status
I am a provider and as I read all these complaints, it looks like Florida Blue is just carelessly violating all type of customer service support. From the patient to the providers. I know now the they are purposely no answering calls and hanging up on you, transferring call to non-medical experience reps overseas and BCBS of FL is just a ENRON waiting to happen. This giant is going to burst any moment on how bad things are becoming. I highly suggest you all start looking for a new healthcare insurance. You will be out of luck!
Desired outcome: I would like for call to be answered for when providers call to push back a claim that was denied incorrectly and expedite things faster.
Charged for canceled policy
My brother was enrolled threw the market place, we never renewed his policy or the market place coverage. I woke up to $877.00 missing out of my checking account cause they charged for the whole premium. That was on July 2,2022 and here we are Aug 22,2022 and I still have not received the money back in my account like they have promised. We call on a daily basis to be transferred tortured and hung up on multiple times.
Desired outcome: Please refund the money like you stated. You said there was a check being cut and would be sent out. Please send the check Kenny 772-710-8542Whitney 754-366-7001Stephanie [protected]
Collect Your Trust Badge
Be recognized for outstanding customer service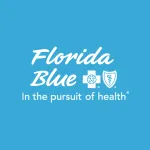 Florida Blue

contacts
We are here to help
19 years' experience in successful complaint resolution
Each complaint is handled individually by highly qualified experts
Honest and unbiased reviews
Last but not least, all our services are absolutely free