First Gulf Bank [FGB] complaints
318
Newest First Gulf Bank [FGB] reviews & complaints
customer service
Just had a terrible experience on fone with one dude. I was very much dissapointed with the holiday plan service. My complaint was y the customer has to message FGB for not activating the service, it should be other way around; like the user should message SMS IN for activating the service.
While I was explaining this to the dude, he just interrupted me the worst way possible and told me that: "if you are done with the complaining can we go forward and verify the the telephone number? "
Come on FGB this is not the way the customer service agent should work?
referrence complaint number: sr8641509
Very bad customer service
credit card charges and settlement
Hi

At the time of issues the card and documentation, I was told Card was free. I was in Abu Dhabi for 8 months in 2014 and left UAE in September, 2014. There was ZERO outstanding at the time of leaving the country. For 6 months I was getting Zero balance statements. After that I stopped looking at the statements.

And suddenly at the year end they charged 500 Dhirams as Annual fee, plus tax something, in total 535 AED. And every month from there, they added 200 Dhirams Finance charges and Late Fee, etc., etc.., And it has come to 3000 + Dhirams as on date and they started threatening legal case and GCC Ban.

Even I didn't do any single transaction on the card; I paid 1000 AED as full and final settlement. I struggled a lot to coordinate with friends in AD & Dubai, to make the payment; as I am out of UAE.

Now no one is responding to provide NOC and Clearance and confirmation on credit crad closure.

FGB Credit Card # [protected]. Please help me to get my NOC and clearance.
credit card limit reduce request - not yet done
Hi, my name is chandramohan and i am using FGB credit card for past 3 years. I am planning to take personal loan from one of the banks in UAE for emergency medical expenses. In order to process my personal loan i will have to reduce all my credit cards limit to minimum level as much i can. Then only i can get the personal loan total amount as i required. I have reduced my credit card limit from all the banks without any issues except FGB. I have raised a request on 1st of August 2016 and the request number is SR8562934. I called several times to FGB customer service number and explained about my situation, but no one taking action on this. They just simply telling that "we are working on and we will follow up and get it resolve". Normally credit card limit reduce request will take maximum of 4 working days but in my case it took more than 11 days but no solution. FGB team please help me resolve this issue.
credit card
I have taken a credit card from FGB its called Abu Dhabi every month am paying credit card bills on time, but my outstanding balance is being the same,
when i call and ask the Customer care service they are telling there is interest rates on your card thats why the outstanding balance is not reducing.and there are two Insurences called FGB Max, and Active 360, i never been asked by the bank about this insurence services. when i call and ask them they are telling me its too late its being six months you should ask before only.now its not possible to cancel any services like that they are telling. what i can suggest you is PLease dont go for any credit card from FGB .the worst Customer care service i have never seen.
pre closure of flexi account
I have apply loan from adcb but for that I want liability letter from fgb because I have total outstanding of aed 21000. Fgb given me liability letter of aed 33543. I asked about them that my total outstanding is aed 21000 then why you giving me letter of 33543 then one of representative told me its for security purpose. After buyout/preclosure of your loan bank will return that amount. After that my adcb loan got approved and they issued chq for fgb is 33543. At the time of submission I asked the representative from al muraqbat branch, she told me bank will return the amount within 45 days. Now they process the chq of 33543 and my flexi account also closed. I asked called the customer care again for clearance letter and he told me that within 2-3 days the can give clearance letter. At same time I asked my rest of the money then he said bank cant give you rest of the money because rest of the money is precloure charges. I wondered how preclosure charges are aed 12543? Representative told bank will not give you rest of the money its is calculated for 48 month interest and preclosure charges.
Anybody help me in this. I am frustrated now. It is loss for me by taking loan. Give me suggestion what to do? [protected]
credit card
I'm trying to find someone who could provide me free legal assistance as I am having problems with the with First Gulf Bank.

I used to have a credit card with initial credit limit of AED 5, 000/- which was increased to AED 15, 000/- which was later on increased to AED 30, 000/-. I was unable to pay my credit card when my husband lost his job in July 2014 and had a hard time keeping with my finances since I am the sole provider of my family. I finally arrived with a settlement with First Gulf Bank in December 2014 where FGB collections agent asked me to sign a security cheque amounting to AED 44, 000/- and advised me that my monthly payment plan to close my credit card dues is AED 1, 400/- per month for 3 years. This was the settlement plan proposed and implemented by FGB. I started paying the monthly installment in January 2015 and tried my best to be back on track with my finances. In January 2016, I started having difficulties paying the monthly installment again so I got behind my dues again. In April 2016, I received a legal notice which states that I have AED 31, +++/- outstanding balance with FGB and that I have to pay AED 4, 400/- immediately. I tried my best to produce that amount of money and paid on 19th April. With that on mind, I assume that my outstanding balance would be AED 27, +++/- approximately. I tried reaching out with First Gulf Bank and requested to reduce my monthly payment plan for me to be able to keep up. One of their representative from the Collections Department told me that it is possible to restructure my payment plan and that I'll have to pay approximately AED 925/- to AED 950/- monthly for 48 months. I calculated it and it sums up to AED 44, 400/- to AED 45, 600/- for 48 months. It seems that my payment of AED 23, 040/- from January 2015 to date has gone down the drain if I agree with their proposed payment plan. This is not helping me to become debt free.

Please advise as I really need help on this matter.
credit card
Grievance: "my fgb credit card was free for life (As told by the agent at the time of documentation). Now, my credit card has been charged 500 aed as annual maintenance charge.". When I complained to customer care [protected], agent "karina - fgs4315" told that I have to pay 500 aed before due date. When I insisted to cancel my card. She said, still I have to pay 500 aed annual charge only then I can request for cancellation of card. If I don't pay 500 aed before 10th april 2016 (Due date), penalty of 200 will be levied and will make my liability to the bank to 700 aed which will increase by 200 aed + interest every month. When I said, I want an email from fgb confirming that I have to pay 500 aed and it will not be reversed. She said, that will not be done. Fgb will never send an email to confirm that annual maintenance charge of 500 aed on my credit card will never be reversed. Do whatever you want as you don't have written proof and no court will accept the same. She offered me reversal of 500 aed only if I take a loan of large amount from the credit card. This is the most unprofessional business tactics I have ever seen by any bank to force a customer to get into a debt in such a volatile job market where jobs are unpredictable and salaries are lowered. Customer care people are deaf and will not listen to understand the issue. They are just after to fulfill their sales quota by hook or by crook.

I am now screwed. I have been penalised for no fault of mine. I warn every reader of this post to never opt for fgb credit card ever in their life. Fgb agent tell that the card is free for life and then bank charges a hefty amount as annual maintenance charge and puts un-necessary mental torture and harassment. 500 aed is not a small amount for anyone. A lot of things can be bought for this amount. Why the hell will I opt to have a credit card with annual charge when the market is flooded with free for life credit cards from a 98% of banks of uae. I don't had any payment dues till date with fgb.

Resolution: I want senior management of fgb to look into this matter seriously. Reverse 500 aed back to my credit card and then confirm by email that my card is free for life or else cancel my card after making my liability to zero.

Kind regards,
Sharique rais
[protected]
Sharique. [protected]@gmail.com
credit card
In the month of December 2015 second week I received call on my mobile from FGB introducing some Life insurance and coverage of and a ransom amount of AED 10000/- (AED Ten thousand) if I loss my job, that I need not return to bank. I requested to send me all these details term and conditions to me thru email. Instead, they did my insurance and send me the documents of these thru email. In the month of Jan 16 I got my FGB bill showing the due amount of 360 outstanding for these insurance policy they did that to without my consent. I wrote detailed email in this regard. They didn't responded to my email. On Jan 28, 2016, they send again one more insurance paper to me. In the month of Feb the bill showed the outstanding double. I have enclosed the screen shots of the two insurance they did for me for the same period. I wrote mails, I approached the branch at King Faisal Street Sharja. They verbally replied they will do reversal on this. I get the third bill from FGB today. It show same out standing and more over AED 250 interest as I didn't made the payment for last two bill for with, I am at all not responsible.
customer service
Do not trust this bank specially when it comes to credit card

I wanted to close my credit card and so I paid the entire amount and requested them to close the card. That took almost 3 calls (I placed my request around 15th dec2015 before they could cancel it (each time each customer care person saying that this is the last call and after this it would be cancelled). Finally I got a message on 26th dec 2015 saying that my card is cancelled.
After that I applied for no liability letter. They said as per policy I have to wait for 45 days after which I will have to apply for the nol then after one week I will get the letter. (for this simple information I had to call several times as different customer care people gave me different information). After the time period I called requesting for nol I had to wait as my po had to be upgraded (Its a official document which can be given in the concerned persons hand, collect it form tyheir office. But no then how will they harass us!)

After waiting for a week I called up again for nolfeb 15th for which I got a message that they have registered my request thats when now they said it would take 14 working days for the letter (diff ans from the one who said 1 week!)

On 24th I am getting a message that they have registered my request for nol (dont know why was that?)

I called to ask for the status and you would not beleive the customer care person told me "mam you have registered the request today so you will have to wait for 14 working days to get the letter (hello! I registered 10 days back) then they said mam fgb registered it today (is that my problem or fault?) so they mean I should now wait 24 days for my letter

After that I repeatedly calling them and they kept giving false promises today tomorrow today tomorrow but no courtesy no call back nothing. Sheer waste of time. Then I spoke to thsi wonderful supervisor (dont want to name her) she had all big words and promise that I would get the letter this thursday on my mail and the main letter by post on next wed (last one which is already gone)

No didnt get any respionse, saturday I called again I was promised" mam surely tomorrow you will get update I assure you" I also asked for the same supervisor. Well she was busy doing my work it seems so didn teven bother to update me (Well that assurance was just words as usual) again I called yesterday (another great man came up with promises) saying mam the letter is ready but uploading and sending mail is taking time but surely I will help you out (that never happened)

Today again I called (theyb think I am jobless and I have lots of time to make these calls) now this yet another great man saysd ' mam your letter will be ready tomorrow and will give day after tomorow (heloooo wasnt the letter ready according to the old great person who spoke before?)

Well so now no one knows if the letter is ready not ready. Everyone gives diff ans for one problem. No one knows their work.
And yes they lie big time liars!

Guys please don not take any services or do not go for fgb as they only harass you and torture you and will never give you good service. Never trust these people.

After 10 days post my re
insurance policy charged twice within 4 month time.
I have been charged by First Gulf Bank for LSP which was registered in my account on August 2015 (aed-350) and after 4 month time on November 2015 they again charged aed 350 for LSP renewal. I had called them on end of November 2015 for the reason, they claimed that it was by mistake and asked me to wait for 40days for refund. Again when I had checked my bank statement on 28/01/2016 (60 days time) they have not refunded my amount. Is there any way i can file a case against bank? I want to cancelled by FGB credit card after settling these outstanding amount. But why should I pay this 350aed which is charged me falsely?
active 360 insurance and lifestyle insurance
hello! my name is john pragata. one of your insurance agent offer me your product and if i get that product i will get reward of 5000 point and 250 voucher which i can use to purchase in the mall stores. how ever i recieved that voucher which i can use only in one particular store and i need to buy diamond to used that voucher. then i have other complain again with this insurance again that they offer me Active 360 insurance. when that day this agent offer me she told me that i will get 5000 points which i can used for paying my bills so i think that point that i will get it big because i can pay my bills so i agree then after a week a call to customer service to follow up why i didnt recieve the 5000 point and the agent told me that i will get it after 3 month only not after a week then i wait so this month im happy because i will receive that point then i discover that the 5000 point is equevalent of one meal of macdonald. so over all this agent is giving wrong information so that the customer get thier product. i hope that you can help or resolve my issue. thank you and waiting for any possible solution.
first savings certificate
Impossible to cash in my First Savings Certificate - three times I've tried at UAE Exchange at different offices and despite the right ID, OTP codes and the certificate always informed there is a problem at First Gulf Bank and cannot issue my money. Would be interested to see if this is just an isolated case of pure incompetence or a common theme?
insurance premium
I received a call from fgb asking me to provide my nomination details, and took my credit card details, to add my nomination benefits. But I was not informed that it is about insurance policy.
Upon receiving a mail from fgb insurance, I realized it is about the policy and replied on the same day to the mail that I am not looking for any insurance policy and not given permission to charge on my credit card, but still they charged on my card in the next bill.
I called the respective customer care many times and they told the policy will be cancelled. Though I sent many mail, i've not received any replies, I believed the policy is cancelled and i'll be getting the money back.
But on the next bill also they have charged me for the same insurance policy and still now I have got no replies from fgb.
Whenever I call the customer care, they always says someone will get back to me, but no one showed up.
first gulf bank credit card
In 2013, FGB has issued me a credit card and saying that the membership is free for life. Then from 2014, I have never used the card again, and now they have charged me 500AED for the Annual Membership fee. On 2014, I tried to cancel the card but they insist, instead they gave me a reduced interest rate. And now they are saying I should have cancelled the card first before I got the bill. I will not use the card anymore but still they want me to pay this fee. Worst bank ever!
points redemption rate change not informed
I was using the FGB credit card since 2010 for all my personal purchases thru online as well as direct. I regulary receives nearly 10 sms per month with the different offers from FGB. i was getting each FGB credit card purchase same amoount of points. As per the bank policy what was i know, 100 Points equivalent to 1 Dirham. I usally redeem my points once the credit points exceed the 20000 only. On 5th Feb 2014 i have called the FGB customer care for redeem the points, i have accumulated of 28, 889 points which was equivalent to 288 Dirham. The customer care team member is informed me that bank has changed the points to money redemption rate, but i didn't received any information from FGB either through mail or SMS. Customer care team member is telling that it was available in their website. For the existing custmers, if FGB is sending many sms & mails with their x, y, z... offers daily basis, why they can't send these informations ? ( Do we customer has to check daily basis the updates of the bank ? ) . I expect FGB shold show a little business ethics with their customer in future. if want, get the name of cheeeting bank.
do not trust this bank...
Do not trust this bank...
I had a very bad experience with personal loan. The customer care executive promised me 10.28% interest and the bank charged me 13+%

They are protecting their customer care executives from anything. This is not only my case; my colleagues also had the same problem. If anybody wants some proof... I can give

Credit card - the are charging insurance and they will tell that is in their t&c... Who reads the t&c carefully? We all believe the customer care executives as they are coming from a bank... Never ever trust any customer care agent from this bank.

If you still want some service from this first gb, get a written document mentioning all the details without any stars (*)
The complaint has been investigated and resolved to the customer's satisfaction.
delay in presentation of cheque
11 September 2014

Head of Consumer Banking
First Gulf Bank
Abu Dhabi, UAE

Dear Sir

Subj: Complaint

CC # [protected], [protected], [protected], [protected]

I hold the above-mentioned numbers for over 10 years. All this while, I have never had an issue with First Gulf Bank. If you look at the historical records, you will find that neither have I have ever defaulted with the payment nor have I raised any concerns. I have been consistent in availing reasonable offers provided by FGB and have always ensured that I pay on time.

A recent event has shocked me, surprised me and has instilled a fear within me.

I had deposited a cheque for my payment on Sept 5, 2014 (due date being 10/09/2014). I was travelling overseas and since I did not see any debit from my bank account until 09/09/2014, I called up the bank on +[protected] (at around 10am UAE time) where a filipina staff answered. I expressed my concern regarding the payment and she stated that it takes 4 working days; when I insisted to know as to why it takes 4 working days she simply stated it is the banks policy and that I should call and check later during the day (I was aghast!).

On 10/09/2014 (the payment due date), I received a notification from my bank that my account has been debited. However, I was not convinced if the said amount is credited to my FGB credit card as it was due that day and I did not receive any SMS confirming that it was credited. In concern, I called up the bank on +[protected](at around 08:53pm UAE time) and a gentleman answered. I queried if the payment was received and he answered in the affirmative. However, I then asked him as to why it has taken the bank 5 working days to clear my cheque for which he answered that it takes 4 working days as per the banks policy. I informed him
1) That it has taken the bank 5 working days and not 4 days
2) Send me a copy of the banks policy (he told me to contact customer service for which I asked as to what was he?)
3) That I was a customer and he should treat me like one. Without customers like me, you would not be in a job nor would the bank function, hence ensure that he answers me correctly, justify his statements and provide me with a copy of the policy.
4) To stop speaking nonsense and provide some credibility to his statement

The representative stated that the payment is done so what is the issue. I told him the issue is simple "delay by the bank due to inefficient performance". If there was a default, then who is responsible. Do I really need to wait for an event to happen or highlight issues of concern when they tend to incur.
Five (5) working days is still unclear to me. As per Central bank directive (came to know through reliable source who work for professional banks), that all banks should clear cheques maximum by 2 working days and FGB is clearly flaunting this directive.
Moreover, the representatives are not apologetic, nor do they understand the seriousness of the situation, etc. It seems like FGB wants that the customer should default the payment. This is a matter of grave concern to me.

I need an apology by the gentleman and by the bank and a clear explanation to the delay in presenting my cheque.

Needless to add, you are bound to lose a customer of my repute as soon as my payment schedule is over i.e. in the next 10 months. I understand that you have plenty of customers and with one moving out, it would not make the bank much difference. However, please be reminded that one by one when you start losing customers and the word of mouth spreads, you can imagine the fate. Take historical examples of banks that had to close down operations for failure in Consumer banking.

Before I forget, your representative disconnected my overseas call when I was talking to him --- so very unprofessional.

I believe if you take appropriate action on time, it would save the bank, else we will wait and watch.

Regards

Vinod
Resolved
The complaint has been investigated and resolved to the customer's satisfaction.
rebate on fgb credit card
Fgb credit card settlement
I have first gulf bank credit card with me for more than 5 yrs aed 21000 plus the current balance. For more than 5 yrs I am paying it.. I only pay minimum due and I am having some delay payments due insufficient funds and less salary. I wanted to settle and close my credit card.. I just want to know if fgb are giving some rebates or discount upon settlement for such cases. I only owe them 21000 plus but if you will going to compute all my total payments for more than 5 yrs.. You can even double the amount of the current balance due. Please I need help from anyone who have any information about my case. For more than 5 yrs I am struggling, I wasn't able to save money, having some serious depressions and stress because of this credit card. I wanted to leave the country for good but I am incapable to do it like I am stuck because of this problem. I wanted to know if first gulf bank do give some discounts upon settlement of credit card dues. Many thanks for your kind help. Kindly e-mail me on [protected]@yahoo.com god bless!
The complaint has been investigated and resolved to the customer's satisfaction.
unprofessionalism of employees
I'm frustrated because till now Employees at this bank are unprofessional and not being helpful in closing my case.

I have sent many many many emails and requests and SMS and calls and complaints, but unfortunately no one is solving this case, i was dealing with someone called Jason and he promised that he will close my Credit Card and send me a letter to pay the outstanding amount as monthly instalment for 4 months. Which never happens, i don't understand how this people works as I have complained many times that i want to close this card but no body is getting back to me, even is team leader Nemairi Fadlalla. i raised a complain in their complain form in their website, but again nothing just promisses and keep on getting intrest on my card because they are lazy to do their job.

All I want is to stop the card and pay for the full amount in 4 months instalment which was agreed with the person called Jason. He promised many times that he will do so but still nothing happens.

I keep on getting fees on the card and it's really annoying that I'm willing to pay but your staff are lazy to do their job
Resolved
The complaint has been investigated and resolved to the customer's satisfaction.
balance transfer
I have been working as a customer with First Gulf Bank almost 3 years this first time harshly disappointed you service because of your sales representative.

She called me from Extn No :[protected] requesting for Easy cash & balance transfer as you can see my profile many times I have done same without delay of payment.

I request her to do balance transfer one of my credit card to finance House and before am doing this I had requested more than 10times this money should be reached before 27th of NOV and she promised many times don't worry sir it will be done before 27th of NOV and I had requested again are you sure, she said 100% yes sir –(Kindly collect recorded of Telephone conversation)

Then I called again on 26th to follow up and her answer is no worry we are here to help you and it will be done.

Again I called on 27th morning she said proceeded already 2.30pm will be reached, and around 5.30pm I called center they said still not done,

Therefore, I had penalty of 200AED, Totally mistake of Bank which was accepted by call center associates, now bank need to compensate or find out who made mistakes from that Person.

You service total disappointed.

I believe that you will take action and get back to consequence. And am waiting g for your valued reply….

Thank you & regards,
Collect Your Trust Badge
Be recognized for outstanding customer service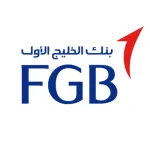 First Gulf Bank [FGB]

contacts
We are here to help
19 years' experience in successful complaint resolution
Each complaint is handled individually by highly qualified experts
Honest and unbiased reviews
Last but not least, all our services are absolutely free