Electrostim Medical Services (EMSI) reviews & complaints
Electrostim Medical Services (EMSI) complaints
10
Electrostim Medical Services (EMSI)
-
Tens unit
Back in July 2019 via my my doctors' recommendation I try a tens unit I received a tens unit through the mail from EMSI. It contained a letter from the representative and a document for me to sign to validate I received the device. I received documents from my insurance stating they were billed for the device. I used the device for under 60 days and returned it. The documents from my insurance stated if I had it any longer I would be charged for keeping the device. Yesterday, May 20 2021 I received a bill from EMSI stating I owe them $175.00 rental fee for the first 30 days I had the device. I got the bill two years later due to an incorrect coinsurance billing. I called EMSI stating I had no paperwork stating I would be charged a rental fee for the first 30 days. The representative stated the EMSI representative who gave me the device should have informed me. I told the representative I never met anyone from EMSI. I told her I received it in the mail. She told they don't mail them out. She gave me the impression she thought I was lying on how I received the device. She even had the document handy that I signed when I received the device implying I did a face to face with an EMSI representative which never happened. She then tried to refer me to her manager. The call went to voicemail. I didn't leave a message. I called my insurance to verify the billing codes were correct which they confirmed. They questioned as did I why I'm hearing about it two years later. I got a quizzical tone as to why I'm hearing about it two years later from the doctors office when asking about the codes and the EMSI who was in charge of getting me the device. She didn't have name in their system. In summation I never met an EMSI representative, I received the device through the mail and never received a document that I would be billed a rental fee for the first 30 days until two years later.
Electrostim Medical Services (EMSI)
-
TENS unit
The unit only worked for about a year and a half. The real problem is that after notifying them I no longer wanted or needed any products they continued to send them for 5 years at a rate of $140/quarter or $520 a year and billed my insurance. I reported it to tricare, but in typical government contractor fashion they didn't care. Finally had to file a claim with BBB after numerous attempts to get them to stop. That's over 2 grand of taxpayer money, and that's just my experience...how many others had the same?
Desired outcome: To get them to stop sending me product
Electrostim Medical Services (EMSI)
-
Company in itself
Was ordered the Stim machine due to a back injury/pain.. was told by the Dr & nurse according to the Rep I would be covered by my Insurance - Got my 1st bill 2 yrs ago for over 1900.00 - My Insurance never covered it & whne speaking with my insurance, they said they told EMSI when they got the 1st paperwork that the Stim would not be covered - then they charge crazy prices for the pads, wires, batteries, etc... Well they're getting 25.00 a month until the bill is paid off, tried calling the company to see if something could be done, only answering machine & no call back - Go Figure
After being in a car accident last january I went to physical therapy for several months. A sales rep from emsi contacted me about tens unit and came to my home to deliver it and stated no out of...
Read full review
Upon my return from Afghanistan I was given a TENS unit from the military for back injuries. I retired in Jun 2016 and this company keeps sending me bills for batteries or electrodes that I never...
Read full review
I never even met the sales Rep. My chiropractor ordered the unit and had me pick it up at my appointment. I then started receiving supply after supply that I never ordered or asked for. I called my...
Read full review
The complaint has been investigated and resolved to the customer's satisfaction.
They double billed our insurance for the one unit we purchased, and billed for rental fees even though we purchased it outright. Our insurance has fabulous coverage, but even so, we would have had to...
Read full review
The complaint has been investigated and resolved to the customer's satisfaction.
I was told by matt klein territory manager that i was covered under my insurance because i told him i did not want his machine till i talked to my insurance compant he told me he did and i wa...
Read full review
These guys are scam artists and LIARS!! On or about July 5th, 2010 I received an advertisement in the mail from EMSI that says; "Is the media talking about your company and products?", so I sent...
Read full review
The complaint has been investigated and resolved to the customer's satisfaction.
The company has left an official comment on the complaint.
Beware of electrostim medical services, also known as emsi. They provide small electric shock devices if you have back pain - which doesn't even help i bet. We went to our doctor who apparently...
Read full review
We are here to help
16 years' experience in successful complaint resolution
Each complaint is handled individually by highly qualified experts
Honest and unbiased reviews
Last but not least, all our services are absolutely free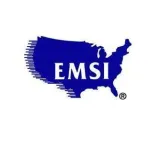 Electrostim Medical Services (EMSI) Company contacts