Crete Carrier complaints
9
Crete Carrier
-
poor driver behavior
your driver tractor number 45681 violently cussed at me on the monday morning of july 19th at the home depot in foley ala. i was told by the receiving dept there to center my trailer in the garden receiving area adjacent to the van trailer receiving area. your driver was repositioning van trailers in that area. all i had to do was to back up 50 feet and pull over to the right. your driver for whatever reason decided that i was somehow in his way and laid on his air horn for about 7 seconds. i got out to ask him what was the problem and pointed out there was plenty of room for both of us. at this point he told me to f me and he said this twice f me. i have been driving for 28 years this is insane. are these the kind of drivers you people are hiring and sending out into the public arena. this reflects poorly on your operation as a trucking company .
Desired outcome: contact and apology from high management
Crete Carrier
-
Driver for Crete Carrier
At 11:00 a.m. a driver for Crete sent a voice mail to my husband's phone making a death threat against my life.
This same driver sent a text message to my phone 2 months ago stating he will burn down my house with me in it.
The driver is Richard Brett Embry, he goes by Brett most of the time. I need to speak with someone in HR to give his information to.
Desired outcome: Fired and/or placed on leave without pay
Crete Carrier
-
Driving
229910 is the truck number
The tag is to dirty to read. We are on highway 49.
He has cut us off 3 times. Almost tear ended another car and had to swerve over into the median by the concrete wall and almost made everyone wreck. He threw his McDonald's trash out the window. He's speeding and swerving in and out of traffic.
This is absolutely absurd as I have 2 young children in my car.
Desired outcome: Anything???
Crete Carrier
-
Abuse
At Crete Carriers I cuessed by the assistant terminal manager at the Wilmer, Texas terminal, I was told to get off the Wilmer terminal by the assistant terminal manager, the terminal manager and the assistant terminal manager spoke down to me. They often do this to drivers. Drivers complain about it. They are gone. The Wilmer terminal and assistant terminal manager can say or do anything they want. There supervisor will not return your phone calls. At Crete Carriers when the office people talk to you like. You are nothing you shut up and forget it or lose your job if you say anything. They will get rid of you to show the rest of the drivers what will happen to them. At Crete Carriers the drivers are nothing. They are considered expendable. The CEO of will not return your phone calls neither. I would never suggest Crete Carriers to any driver.
The complaint has been investigated and resolved to the customer's satisfaction.
This review was chosen algorithmically as the most valued customer feedback.
At approximately 1:15 pm, Friday July 27th northbound on Hwy 69 outside of Eufaula, Oklahoma, your driver of #223131 decided his time was MUCH more important than mine. When I put my signal to go around him and another truck, he put his signal on and pulled over in front of me. That would not have bothered me IF he had been driving at a reasonable speed for...
Read full review of Crete Carrier
Crete Carrier
-
They lie just like the rest
Well i came back to crete carrier four weeks ago. I have been broken down nine days to start with. They finally gave me different truck and it was in the shop. I finally was able to get going with that truck two hours up the road the ac goes out. One more day in the
Shop. And it still come and goes. Then they let you set around for hours waiting on loads like forty hours in one week with no pay.

Then cry about idle time. You have to run the truck to charge the batteries. So the electric apu will run. Then it all very short loads bottom line you will get around eighteen hundred mile a week. After they told you that they average 2600 per week to get you to come to work for them. They lie just like the rest. But there are no short cuts at crete carrier. So if you like to wait a lot and don't need to make more then a few hundred a week it ok.
This review was chosen algorithmically as the most valued customer feedback.
3 trucks trying to dock during business hours...1 was parked out of the way while another was backing to the dock. Other traffic was waiting patiently, and when the dock was successful, the 3rd. truck rudely pulled out to block any movement. He then proceeded to need several attempts to dock because he was unable to line up due to his haste. At one point...
Read full review of Crete Carrier
The complaint has been investigated and resolved to the customer's satisfaction.
Crete Carrier
-
Money scam
My husband and I drive an 18 wheeler truck for a living. In March of 2005 we were sitting still waiting in line to enter the Ag station in California on I80. A driver for CCC did not see everyone was stopped and her rear-ended us which pushed our truck into the trailer of the truck in front of us. We did not receive any life threatening injuries, but were stuck in Truckee CA looking for a way home to TX. We were also out of work 3 months as we received treatment for our injuries. We received workers com, but that is only 2-3 of a person's pay.

My complaint: CCC to this day will not settle our claim until we sign a paper stating that it was not the fault of their driver. The police report clearly states that it was his fault. We would love to have our settlement money but don't want to fall for their ridiculous way of getting out of their responsibilities.

I feel dearly for anyone who is dealing with an accident with a trucking company because I know what you are going through. It has been a holy nightmare. These trucking companies are self-insured and it is near impossible to get a penny out of them. There is no such thing as a non biased third party who can settle anything between the two.

We have discovered that there is not a lawyer who will take a case unless it will produce big money for them. If it is a small amount, they will all turn you down. You are not worth their trouble.
Resolved
The complaint has been investigated and resolved to the customer's satisfaction.
The complaint has been investigated and resolved to the customer's satisfaction.
This review was chosen algorithmically as the most valued customer feedback.
LISTED 180.00 BACKING INCIDENT AS AN ACCIDENT WITH NO DETAILS AVAILABLE TO DAC REPORT REQUESTER. WHEN ASKED WHY IT WASN'T LISTED AS AN INCIDENT SAFETY SAID IT DOESN'T DISCRIMINATE INCIDENTS OR ACCIDENTS. THEN CHARGED ME THREE DEDUCTIONS OF 250.00 EACH BEFORE I GOT THEM TO STOP AND RETURN THE MONEY. THEN I WAS STOPPED IN CALIFORNIA FOR INSPECTION AND AND...
Read full review of Crete Carrier
We are here to help
16 years' experience in successful complaint resolution
Each complaint is handled individually by highly qualified experts
Honest and unbiased reviews
Last but not least, all our services are absolutely free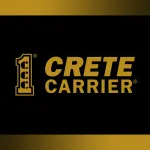 Crete Carrier contacts