Crete Carrier Customer Care Service

Crete Carrier Corporation

400 NW 56th Street
Lincoln
Nebraska
United States - 68528

Customer Support Phone Numbers

Post Office Box
P.O. Box 81228
Lincoln, NE 68501
Crete Carrier Complaints & Reviews
At approximately 1:15 pm, Friday July 27th northbound on Hwy 69 outside of Eufaula, Oklahoma, your driver of #223131 decided his time was MUCH more important than mine. When I put my signal to go around him and another truck, he put his signal on and pulled over in front of me. That would...
Well i came back to crete carrier four weeks ago. I have been broken down nine days to start with. They finally gave me different truck and it was in the shop. I finally was able to get going with that truck two hours up the road the ac goes out. One more day in the Shop. And it still come...
3 trucks trying to dock during business hours...1 was parked out of the way while another was backing to the dock. Other traffic was waiting patiently, and when the dock was successful, the 3rd. truck rudely pulled out to block any movement. He then proceeded to need several attempts to...
My husband and I drive an 18 wheeler truck for a living. In March of 2005 we were sitting still waiting in line to enter the Ag station in California on I80. A driver for CCC did not see everyone was stopped and her rear-ended us which pushed our truck into the trailer of the truck in...
LISTED 180.00 BACKING INCIDENT AS AN ACCIDENT WITH NO DETAILS AVAILABLE TO DAC REPORT REQUESTER. WHEN ASKED WHY IT WASN'T LISTED AS AN INCIDENT SAFETY SAID IT DOESN'T DISCRIMINATE INCIDENTS OR ACCIDENTS. THEN CHARGED ME THREE DEDUCTIONS OF 250.00 EACH BEFORE I GOT THEM TO STOP...
Recently Discussed Complaints
Consumer Tips & Tricks
Worst rating
Subjects of Wide Speculation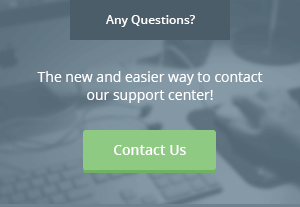 Latest News & Stories
Stay Away
Latest Questions
Latest Groups
Today's Mess-Up Photo