Bare International complaints
6
Bare International
-
No payment received
I have completed two assignments with Bare International, the first one submitted 12th August, the second submitted 3rd September.

I read Bare International guidelines regarding payment, and figured out they pay at the end of the month after completion.

My bank details are all correct and I have checked them so one times. No payment received, no response to emails, and I have emailed multiple email addresses to try and get answers. It would appear they have decided to con me out of my earnings!

DO NOT TRUST THIS COMPANY!

My first report got a 10/10, so there was no issue with it, so no need to withhold payment.

For U.K. evaluators, please do not trust this company. I work with many reputable companies in the U.K., this is not one of them. I am enraged that they have wasted my time and effort to con me out of my earnings. A completely unethical con company.
Desired outcome: Pay me my fees!
The complaint has been investigated and resolved to the customer's satisfaction.
Bare International has left an official reply on this complaint.
Bare International
-
mystery shopping initial package assignment
I filled out one of the on-line application to be a mystery shopper. Two companies replied surprisingly with checks attached to be deposited and a big portion send to someone and the balance to do the shopping and my pay for the services. One of the package says Bare International (not in a company letterhead) and the contact person ([protected]@gmail.com) has no contact for Bare International. Can somebody tell me if this process is legit?
Resolved
The complaint has been investigated and resolved to the customer's satisfaction.
Bare International
-
mystery shopping
Hi,
I performed 2 audits for bare International and its been more than a month I am waiting for the payment to be transferred in my paypal account. Whenever i requests the representative by email, the answer is within 30 days. Really I am frustrated with this behavior as burned the gas of my car for more than 30 KMs and requested my wife to accompany for this audit as per requirements.
Bare International
-
non-payment
I completed a mystery shop for this company 9 months ago at a Harley Davidson location in Texas. I have still not been paid for the shop which I received a perfect rating 10. When I first attempted to collect my payment for this shop I was told by Tabatha I would have to wait 6 months to see if the check clears. I called Tabatha back after six months. I was told by Tabitha the my check was cashed 1 month after I called. I told Tabatha I did not cash the check. She told me to call bank the company used. The band said they could not give me any information because the account was not in my name. The bank told me the company had fraud protection on the account. The customers service rep said they should pay me and the bank would reimburse the Bare International. Tabatha said no the information from the customers service was not correct. Tabatha said this is your problem not ours. I contacted the bank again. I was told to complete fraud complaint, have it notarized and return the information. I did this promptly. I am now told by TEX with customers service at the bank that they will have to do a investigation. I have provided the proof I did not receive my pay check or cash the check. Tex told me this check was cashed in California. I am in Texas. This is unacceptable. The check $40.00. This is a Multimillion Dollar Company.
Bare International
-
scammed
I am a mystery shopper with bare international & several other mystery shopping companies too.
I genuinely have following complain with Bare International & would like to warn people of their irresponsible behavior towards the shoppers.

1. The pay is very minimal as compared to the other mystery shopping companies.
2. Their report is unduly long & elaborative.
3. Everytime you mystery shop for them & they would find 100 errors in your report, however genuinely, you have filled their reports.
4. All the other companies, in cases of doubts or disconnect would call you & confirm the details & rephrase the things if they feel is required but the members of Bare would try to exclude your reports on maximum grounds possible. Once you have sent the report & the receipt to them, they will tell you that your report is excluded & will not pay you.
5. 70% of the times, they will find reasons for not paying you but will fetch the receipt & report from you & would present it to the company & will fill their own pockets.
6. The team members are extremely uncooperative. They try to push you down by suggesting you have filled in the report wrongly & would exclude your report for most of the times possible so that they end up not paying you for the purchase & non purchase audits made by you.
I have found this company very unethical to work with & I am hugely disappointed. So, shoppers!please be aware!
Bare International
-
non-pmt for work-lost?
Worked mystery shops for this company in September, 2011. Drove 2 hrs round trip and completed 2 shops in same city (this made it reasonable by doing 2 a day)-they do not pay gas/mileage. I had to spend over $40.00 of my own money to earn another $35.00 for completing the visits. My rating was 7 for one and 8 for another, enough to be paid. They mailed (I guess) my check in October, 2011. Ck not here.
When I questioned my paycheck; I was told that I had to pay $30. stop pay and it would be replaced or wait 6 months and it would also replaced at no charge. I elected to wait 6 months. They already owed me for personal monies spent $40 plus. They only replace my $ spent and interest no anything else
We are here to help
16 years' experience in successful complaint resolution
Each complaint is handled individually by highly qualified experts
Honest and unbiased reviews
Last but not least, all our services are absolutely free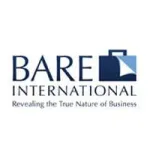 Bare International contacts