Cox Communications complaints
619
Cox Communications
-
poor internet speed and high charges
I complained cox many times that I have been having problem of very poor speed (3-5mbps) for three months which should be 15mbps. For the 15mbps speed I initially paid $34.99, it worked well. Then after one year they increased it to 54.99 and again after two months $56.99 for the same speed (15mbps). Since they increased the price I never got good speed (maximum 10mbps and average 7mbps). For this, I also complaint many times to customer care they always suggested to plug out and in the cable but it never worked. Finally, after three months tech visited and told about the broken line connection. So I had to pay ($56.99 X3) for poor speed and also reason for causing the frustration.
I ask cox to upgrade my service essential to preferred for 12 months and for the same amount $56.99 as I already have paid lot for no speed.
Cox Communications
-
poor service and excess charges
I had Cox services for six months in Tucson. They were the only game in town until Century Link came in with their fiber optic grid. I endured six months of lousy service. Pixellated TV screens, Internet slowdowns and random outages, being on hold forever, talking to someone who didn't speak English - it was maddening and nobody at Cox gave a hoot. So I finally switched a couple of weeks ago and what shows up in my mailbox? A final bill with a $192 early termination fee. I haven't decided how or if I'm going to pay, but I'm thinking a box full of coins might be in order here.

Over price, under deliver then charge early termination when the dissatisfied customer finally bolts. Helluva business model.
Cox Communications
-
internet
I have been calling and complaining about very slow internet speeds for over three weeks. I pay for high speed service and I'm supposed to be getting 150mbps and when I first called cox I was only getting 4mbps. They came to my home and changed every cable in my home and the service tech even fell through the ceiling of my house when he was working in my attic. A claim was filled for the damage and I have yet to hear from cox about fixing the giant hole in our guest bedroom. I have had more then a dozen techs and 3 supervisors at my home since and they replaced the cable from my home to the pole down the street and still horrible internet of less then 35mbps which by the way is the fastest I've received to date. Every time I call I get the same song and dance about lets reset you system and do a reboot. I have the fastest modem on the market in an Arris 6190 SURFboard with 32 channels and my router is a Linksys MAX Stream. Now the part that upsets me is every time a tech or supervisor come out to my home they tell me they need to refer my problem back to maintenance because they can't figure out why my signal is so bad and that I should hear from someone in 24hrs only to never hear anything and when I call I find out my ticket has been closed out like the problem was resolved. I'm fed up with Cox service and all the lies and crap they keep feeding me. I called and filled a claim for a refund and was told I would hear from someone regarding the claim within 72hrs and wouldn't you know its been a week and no one has ever called.
Cox Communications
-
cox is creating fees and says I did not pay my bill
So first of all, about 10 days ago, my internet got cut about a week before my bill was due and the only explanation I received was that if I wanted it back, I had to pay $50.99 that were due immediately (total bill $93.49). I had no choice but to pay these $50. Then I went to my bill to pay the rest when it was the due date, and OH SURPRISE, they say I owe $195.99 from past bills not paid and then added a fee for TV reactivation for $20 ! I printed all my bank statement that prove I damn well paid my bills each past month ! And on the cat window, the agent was keeping telling me I owed the month of february and that there was a late fee, then the reactivation fee...but the TV was never deactivated ? I am honestly so sick of their shady business, thank God my contract is over and I will take my business somewhere else. What a shameful company...
Cox Communications
-
upgrading my service without my consent / rude customer service
I ordered my service online and selected my custom package I ordered 4 mini boxes and 1 contour cable box no DVR. Basic phone service and internet service. My package was 119$ and change plus additional tax, surcharge etc. When products were installed all the boxes were the same but I never saw mini boxes before so I trusted that is correct. I paid my bill which was over 293.00 before due date and it appeared like a bunch of installation, taxes increased and next month would be accurate. When I called in to complain about my internet being slow, and disconnecting I asked about my service and was informed I had the highest premier bundle package available. I would not do that, I couldn't afford that. The rep in the loyalty dept. was rude and my hold time was well over 2 hours all together. I was told that the mini boxes were not yet available in Nevada and that I was upgraded to what was available in my are. How can the be legal? I did not authorize that and the rep accommodated my needs by removing the 4 boxes and ordering 1 dvd for downstairs. I asked to be sent to billing for the credit I was overcharged for of 43$ and change for the upgraded boxes I DID NOT CONSENT TOO! After holding over 20 minutes was offered a $20 courtesy credit. NOOOOO that is unacceptable I did not authorize the upgrade. Horrible that Cox can get away with this. With the live streaming availability they should cherish the customers that do want there service before they are obsolete like Blockbuster Video!
Cox Communications
-
cable internet service
I have been contacting the technical services department for over a year. One of their techs told me the stump outside my rental needed to be replaced and I am still fighting with Cox to get them to fix their cable issues. There is so much feedback I loose telephone service and internet services routinely and it is unusable.
Cox Communications
-
totally digital signal scheme
Is it too late for Cox to reconsider transition to "totally digital" signals? Cox cable has just lost what I believe is their last advantage over the satellite companies. By scrambling all the signals and requiring at a minimum a minibox on each TV they have taken away the cable ready feature of TV sets. Satellite companies provide set top boxes for up to four rooms at no extra charge whereas Cox charges $3 or $9 for each box depending on how much of your package you want on each set. The $3 minibox only passes the Starter package channels no matter what extra packages or features the customer is paying for. I waited two years for Cox to run cable into my new subdivision only to face "totally digital" signal transmission a few months after subscribing. I must now seriously consider switching to one of the satellite companies which have the added feature of providing more channels for less cost. The dish is an ugly contraption but we must be practical.
This review was chosen algorithmically as the most valued customer feedback.
In 2015 Cox used to give access to ALL of the Pac12 markets when streaming on a mobile device or computer. Now in 2016, they are charging the same price and restricting Arizona customers to Arizona and Los Angeles only. The other markets show red-key-icons in the top corner of Pac12's web page signifying that the other (once available at no additional...
Read full review
Cox Communications
-
technical support
I've already submitted a complaint to COX over a week ago and have yet have heard a response from them. Since I got COX installed I have been turning my TV to where TV Land will come up as 'Unavailable at this time' or 'Temporarily off air'. If I'm watching for over a certain length of time it will tune out to 'Temporarily unavailable' or telling me to 'order' TV Land. Each time I've contacted them, they would have me unplugging the boxes in both my rooms to reset them and pushing buttons. I've informed COX that I'm disabled and it's difficult for me to keep going back and forth from room to room. I got to the point where it became impossible due to my health becoming worse. This has been going on for two years now. I've had representatives tell me they'll call me back after they do a few things on their end but never do. They'll also have me pushing buttons that ended up messing things up more, I always repeat what they tell me to do so I don't make a mistake. Last month I called them yet again with yet the same issue. The Technician still couldn't figure out what was going on and well after a half hour said he was going to send someone to look at it. I find it hard to believe that I'm the 'only person' that has this issue. When the Technician came he couldn't figure out what was wrong and told me that it could be my main box that is causing the issue and should probably be replaced. He went to his truck but came back with a new remote instead, telling me to keep the other as a spare. He then took his tablet and did a few things and told me I had a bad signal and he increased it, then started telling me some other gobbely-gook and showed me his tablet and told me some more gobbely-gook and showed me his tablet saying "See? It was this way before I did anything." Expecting me to take his word of how it looked or was before he did anything. Nothing that he did resolved the issue, nor did he even bother to check to see if anything did. I pay paperless and am on Auto- pay, so unless I check my account, I don't know if I'm charged anything more. I went to my account the next month and noticed a jump in my bill, when I went to check out my account for an explanation, it wouldn't go beyond a certain date. When it finally did, I discovered I was charged for a Service Charge! I contacted them due to 'I' didn't request a Service Call, it was because 'they' couldn't figure out what they were doing! The Service Technician had mentioned giving me a new box but obviously didn't have one so didn't bother and said he did things without proof he even did. Then on top of it all, never even resolved the issue! I request my account be credited the $75.00 and to contact me but of course they never did either. So now I'm here. I'm going to copy this message so I can submit it to COX and to the BBB and see if something gets done then. After two years of this going on I'm frustrated. I have checked my new COX bill and noticed I wasn't credited for the Service Call that COX did. By the way COX decided to come out and then charge me, it's as though they can just tell 'anyone' that is having issues that they're going to come out to see if they can fix the issue, then not even address the issue, tell the customer they did something they have no proof in even doing just so they can make an easy $75.00 Service Call fee. No offense but I feel what COX did was pull a SCAM!
This review was chosen algorithmically as the most valued customer feedback.
I have had Cox cable and internet for a few years but the most recent service has been terrible. It seems to be a routine thing for my cable TV service to be interrupted. I believe that the company accesses and resets the cable box. This happens every few months and will occur for a few days with interruption being every 15-20 minutes during prime time...
Read full review
Cox Communications
-
tv cable
I have a contract with Cox for the TV for 2 years. Now Cox is discontinuing stations that are not in HD unless I rent boxes for each of my TV's. So in the middle of my contract they will cut station selections unless I rent their special receivers for each TV. They want me to honor my contract while they won't honor what I signed up for. I've dealt with Cox for many years but they finally push me to the edge. This is the biggest switch and bait I've ever seen. Very disappointed in these tactics of Cox. Do they think the public is stupid? Just talked with Direct TV that will have HD on all my TV's with Internet and it's saving me $45 per month. Cox, you have a lot of explaining to follow!
Cox Communications
-
bundle
On 02-20-16 I was quoted monthly price while speaking with sales agent. She did not advise me until after bill discussion that there would be $10 a month fcc charge. Then account specialist advised me my monthly bill would actually be $18 more than what sales specialist quoted. Very sneaky and dishonest. Forget it, I'll stick with what I have.
Cox Communications
-
poor customer services
I been having issues with COX customer services... In the past I had to deal with rude person (laughing at my frustration - during a college basketball game, I had few friends over to watch the game but the cable signal keep dropping, saying signal lost, so I called their tech service about the issue, and the customer service agent laughed. I asked for a manager, she put me on hold and no one came back for over half hour... I send a email but nothing happened.)

Today, I got a message from their automated machine, saying they need to talk to me about something important, so call them back... and I did. Before speaking to anyone from the company, I had to jump through automated questions and answers as usual (and did not have the one I need, so selected billing items). It stated my new bill and due date is March 7th (today is February 19th) and when someone finally came on the line, I told her about the message and asked her about what it is about. Her answer is "I don't know, but you probably have to pay a bill". I asked her back when is it due. Without even checking, she flat out "right now". I know she is lying so I asked her check. She put me on a hold, and few minutes later the line got disconnect.

This is COX customer service... crap as usual. I'm paying over $180 per months for three services and this is on going problems with COX. When ever there are issues with their services, they just act as it's not their problem.
Cox Communications
-
cable and internet - poor service
Have had Cox cable at this address since 1983-had major problems for years until they removed the temporary lines and yes I did complain then also. Now we have had to get the mini boxes (have 4) and have had nothing but trouble with the signals going out ever since. Got tired of calling and continue to do what I have to do with a representative on the phone in addition to trying the reset/start via phone automatically. Gee several channels still go in and out and am forced to watch what I didn't want to see that night. Since you basically control the cable here and have been in this business for this long shouldn't this be under control considering how much we are forced to pay?
This review was chosen algorithmically as the most valued customer feedback.
We have all Cox services; phone, Internet, and cable TV. The phone line to our house went down during a storm on Friday. It was on our car, across the driveway and sidewalk. We called Cox five times; Friday (2/5)morning and afternoon, Saturday morning and afternoon, and again on Sunday when I spoke to a supervisor. Finally, on Monday (2/8) morning a Cox...
Read full review
Cox Communications
-
internet
I have Cox Internet. I have had a bad rash of internet issues. They keep telling me it is my modem or router. I have a bag full of new routers and modems. They are all good they just do not want to tell me they cannot give me speeds I am paying for. I have to reset my router at least once a day. Every time I call guess what they say to do, Yes reset my router. I upgraded to the highest package to see if this is what I needed. It got worse and slower. I called. Guess what? reset my router. I have all new lines in my house as when I moved in it had none. The guy who came to hook me up said he could not get in my attic after 10 Am . Wow. ran my own wires in attic while he worked down below. Guess what ? I got a $250.00 plus bill for them to wire my house. All I can say is they are liars cheats and frauds.I Hope we get some good competition for them soon Phx AZ needs it for sure.

Taken advantage of.
Cox Communications
-
service install set up
I recently moved and set up an appoinment over a month in advance of the move to have cable/internet services installed. The first day of the appointment no one showed. Called customer service and the said the technician said he didn't have the correct bit to intall the cable. I was home during the entire 2 hour service window and nobody actually came to my house. I complained to a supervisor and he promised me the technician would be there at the appointed time. The next day no technician. Get a called 1/2 hour after the appoinment saying the rech would be 2-3 late. Told them to still send him not my problem they can't keep their appointments. Technician nevered showed, no call from him or customer service. Still have no service 2 days after I should have service. I left Cox 3 years ago over similar service to go with DISH. They are just as bad as Cox. Ready just to dump cable completely.
Cox Communications
-
bundle / bait and switch
I sign up with cox in the beginner of december 2015, a month ago. As so many of their customers out there I have been promised the moon and the stars, based on their wonderful promotion they had at the time and end up with weeds. I asked the agent over and over to assure me about their price lock guarantee. Every time is been state to me the same think: don't worry it wont be a penny more. The installation process was horrible not because of the technician, because they messed up my order several times. Anyway …at one point was done properly with the bundle I requested, gold bundle. 6 days later I am able to see my statement: $130.00 overcharged. After several hours on the phone, a very nice manager notice the mistake. She adjust everything and assure me to stay worry free. 3 weeks later I am still overcharged, with $20.00 only – this time for the whole 24mo. This time another manager (I did not have patience for regular representatives anymore) told me that the original bundle I ordered, and an entire country could see this offer online, it did not exsist. According with him, my current bill is correct as it is and they never had the promotion I was talking about. Well I told him I have the promotion printed on my desk. His argument now was that there were two gold bundle at the moment. Actually he tried to convince me that what they had silver bundle at the time, now for him was another type of gold bundle. To make the ugly story short I end up in a big bait and switch trick. All they did was to try to justify the overcharge, because now I had to pay for a modem that was included in my bundle and for an extra monthly service... Etc, excuses.. Excuses... Since I knew their phone calls are recorded because they inform you at all times, I asked my right of getting those records, to prove them that what's happening now is a big scam. This request made the agent to place me on hold and shortly after according with the agent their system experience difficulties and a manager has to call me back. I cant even imagine how many other customers are ripped off out there. Extremely disappointed. I changed my previous provider after almost 7 years because of a wonderful false advertisement and misleading promotion that they deny it now. Too bad for them cause I have it printed.
Cox Communications
-
very misleading service agreement.
We had received a flier in the mail offering a Cox bundle package at a good price with a $200 gift card. We called and a gentleman came out to go over the deal. He told us we were locked in for a certain price for a full two years and that the price he quoted would not go up, period. The service agreement we received confirmed this to be true. Well, after our first year, our bundle price went up $48. When we called about this, (after holding and being transferred several times) the woman informed us that the price went up because of a promo we were receiving for the first year only, but no where in our service agreement is this explained and according to her, they are not legally bound to disclose any promo prices on the billing. So their service agreement doesn't have to show that your PRICE LOCK GUARANTEE WILL go up regardless of what you were told and what the service agreement does or doesn't say. So we are stuck with Cox for another 355 days and counting, lost all HBO channels and paying $31 more monthly. We are VERY unhappy with the Switch and Bait, Smoke and Mirrors and Lies told and will NEVER order anything from Cox in the future nor will anyone we know, I will make sure of that. So much for PRICE LOCK GUARANTEE. They Sure know how to increase monthly costs.
This review was chosen algorithmically as the most valued customer feedback.
Since Cox Communications is the only 'services' in our area with all three services available. Verizon isn't here yet, they sure are missing an opportunity! Cox services cable tv, internet and phone are the 'bait & switch' Bundle Services, guaranteed discounts for 'two years'. We didn't need telephone at all but the 'tv/internet' Bundle was more than if we...
Read full review
We are here to help
16 years' experience in successful complaint resolution
Each complaint is handled individually by highly qualified experts
Honest and unbiased reviews
Last but not least, all our services are absolutely free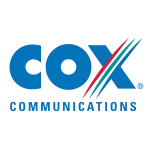 Cox Communications contacts