Columbia House / Edge Line Ventures reviews & complaints 41 - 31
Columbia House / Edge Line Ventures complaints
31
Columbia House / Edge Line Ventures
-
deceptive selling practices
deceptive selling practices, unauthorized charges to consumer credit cards and non-cancellation of memberships following cancellation requests.
I was charged on my Visa Debit card $ 35.99. This was not a charged approved. I do not even know where they obtained my debit card number. I went to my bank and cancelled that debit card. I filed a police
report for fraudulent charges in order for my bank to return my money. I contacted this "TLG Great Fun" and the were argumentative in response to my request for a refund. They said it would be returned in the
next "billing cycle". This is how the charge appeared in my online checking account: 03/29/2008 POS WITHDRAWAL 03/28 TLGGREAT FUN 54 800 -$35.99 No phone number was provided. I obtained it from
my bank Richmond County Savings Bank ( New York Community Bank). The number is [protected]
TLG GREATFn told me that they obtained my information from Columbia House.com
Columbia House / Edge Line Ventures
-
Unauthorized charges to my bank account
I joined Columbia house in November of 2007. Starting December of 2007 I began to get unauthorized charges to my bank account. I had used my bank debit card to make my original DVD purchases. However, Columbia House kept charging my account for movies I never received and for different dollar amounts. I tried many times to contact a Customer Service Rep. and never got anywhere. It took 5 phone calls to cancel my account. I faxed and sent certifed mail to Columbia House regarding the unauthorized charges, bank statements and a letter showing what they charged me and proving they overcharged me $118.65. My bank, US BANK, is currently disputing this with the company. I have also filled out a form with the FTC, Federal Trade Commission. I hope a class action suit is brought upon Columbia House and this all gets resolved. It's scary when you can't trust, a once reputable, company with your banking information. I had to close all my accounts and start from scratch. Someone please help!
Columbia House / Edge Line Ventures
-
Scam and cheating!
I sent my payment of $56.35 to my columbia house dvd account, i never received the dvds they still owe me. They took my money on a canceled account, so i filed a complaint against them to the indiana consumer protection division office of the attorney general and one of the employees name marsha brown wrote a letter back to indiana consumer protection divison office. The attorney general believed her lies in the letter don't even bother filing complaints against columbia house to indiana consumer protection division office of the attorney general because columbia house lie to them in a letter. Columbia house needs an class action lawsuit brought against them and they need to be put out of business once and for all!
I closed my account ([protected]) and paid 109.34 to Columbia house and picked four movies out did not even get my fifth one. On 11/5/07 they withdrew the amount. On 11/06/07 they withdrew 94.76...
Read full review
The complaint has been investigated and resolved to the customer's satisfaction.
Columbia House / Edge Line Ventures
-
Haven't ever had a worst experience!
Columbia House DVD Club
www.columbiahouse.com

I signed up with Columbia House and haven't ever had a worse experience. When I first signed up the documentation that I filled out stated that I would have to purchase two more movies within 1 year but when I became a member this became 4 movies. After getting past that, I tried several times to get in touch with them but they were very hard to impossible to contact. The phone number they had on the enrollment documentation was only a recording and I could not talk with an operator.

Then I pre-ordered a movie which would have completed my requirement to purchase 4 movies. I had thought that the movie was likely in the mail and so I decided to cancel my account. I wasn't happy with the account to begin with. After canceling the account I went back and found that the movie I had pre-ordered was not set to release for 3 months. What kind of idiot company submits a movie for pre-order more than 3 months before it releases. BTW, the information regarding release date was not immediately accessible where the pre-release request was (i.e. they didn't provide the information before making the order).

Now, my account is canceled, which I am happy for but I had to make a final payment and I don't know if the selection that I pre-ordered will be sent to me or not. Based on their past record, I think that the chances are very likely that it will not.
Columbia House / Edge Line Ventures
-
Never ordered but charged to our account!
Somehow the company is charging for DVD's that we never ordered and have put them thru to our checking account in the amount of $22.94. We have never authorized a charge to our CHECKING ACCOUNT but I guess previously when we did order they kept the number of our checking account in their computer and randomly charge to our account when they think of it.

WHAT A RIP OFF THIS IS CERTAINLY FRAUD AND WILL BE ADDRESSED TO THE BANK AS SUCH.
The biggest scam there is!!! I never ordered any dvd or join there club. Why would I, when I'm a blockbuster guy. The claim they send me a dvd then I pay later. I never got the dvd and my wife...
Read full review
Columbia house is sending me DVD's I am NOT ordering faster than I can keep up with them. For that reason, my account is always in arrears for products I did not get a chance to decline. I have sent...
Read full review
In 2004, a minor in my home ordered these in my name. Upon receipt I called and informed them of this. They sent me a return address label for the "Intro Package" and the 2 Director Selections that...
Read full review
This is in regard to my experience with Columbia House DVD club. According to its membership rules, you must purchase 4 DVD's in order to retain its promotional price on 6 DVD's purchased at the...
Read full review
I would like to file a complaint against a DVD club Columbia house. I have cancelled with them 2 years ago and i don't receive anything from them. Now all of a sudden they keep taking money out of my...
Read full review
We are here to help
16 years' experience in successful complaint resolution
Each complaint is handled individually by highly qualified experts
Honest and unbiased reviews
Last but not least, all our services are absolutely free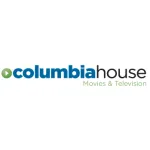 Columbia House / Edge Line Ventures Company contacts