Comprehensive Coinbase Review
User Experience:
Website Design and Navigation: Coinbase has a clean and intuitive website design, making it easy for users to navigate and find the information they need. The layout is well-organized, with clear menus and sections.
Account Registration Process: The account registration process on Coinbase is straightforward and user-friendly. Users are guided through the necessary steps and verification requirements, ensuring a smooth and secure registration experience.
Ease of Use for Buying and Selling Cryptocurrencies: Coinbase offers a user-friendly interface for buying and selling cryptocurrencies. The process is simple and can be completed with just a few clicks, making it accessible to both beginners and experienced traders.
Mobile App Functionality: Coinbase's mobile app is well-designed and offers a seamless experience for users on the go. It provides all the necessary features for buying, selling, and managing cryptocurrencies, making it convenient for users to access their accounts anytime, anywhere.
Security:
Two-Factor Authentication: Coinbase prioritizes security and offers two-factor authentication (2FA) to protect user accounts. This additional layer of security helps prevent unauthorized access and provides peace of mind for users.
Cold Storage of Funds: Coinbase stores the majority of user funds in offline, cold storage wallets. This ensures that the cryptocurrencies are kept secure and protected from online threats such as hacking or theft.
Insurance Coverage for Digital Assets: Coinbase provides insurance coverage for digital assets held on their platform. This adds an extra layer of protection for users, giving them confidence in the safety of their funds.
Compliance with Regulatory Standards: Coinbase is known for its strong compliance with regulatory standards. They adhere to the necessary regulations and licensing requirements, providing users with a trustworthy and compliant platform.
Available Cryptocurrencies:
Range of Supported Cryptocurrencies: Coinbase offers a wide range of supported cryptocurrencies, including popular coins such as Bitcoin, Ethereum, and Litecoin, as well as lesser-known altcoins.
Popular Coins vs. Lesser-Known Altcoins: Coinbase provides a good balance between popular coins and lesser-known altcoins. This allows users to diversify their portfolios and explore new investment opportunities.
Availability of Stablecoins: Coinbase supports stablecoins, which are cryptocurrencies pegged to a stable asset such as the US dollar. This provides users with a stable and reliable option for storing and transacting value.
Trading Features:
Trading Fees and Pricing Structure: Coinbase has transparent and competitive trading fees. The pricing structure is clearly outlined, allowing users to understand the costs associated with their trades.
Order Types and Execution Speed: Coinbase offers various order types, including market orders and limit orders. The execution speed is generally fast, ensuring that users can quickly enter and exit positions.
Liquidity and Market Depth: Coinbase has a high level of liquidity and market depth, making it easy for users to buy and sell cryptocurrencies at competitive prices.
Margin Trading and Leverage Options: Coinbase currently does not offer margin trading or leverage options. This may be a limitation for users who are looking for advanced trading features.
Customer Support:
Responsiveness and Availability: Coinbase's customer support team is known for being responsive and available to assist users. They strive to provide timely and helpful responses to inquiries and issues.
Channels of Communication: Coinbase offers multiple channels of communication, including email, live chat, and phone support. This allows users to choose the most convenient method for reaching out to the support team.
Knowledge Base and Educational Resources: Coinbase provides a comprehensive knowledge base and educational resources to help users learn about cryptocurrencies and navigate the platform. This empowers users to make informed decisions and enhance their understanding of the crypto space.
Resolution of Issues and Disputes: Coinbase is committed to resolving issues and disputes in a fair and timely manner. They have a dedicated team that handles user complaints and strives to find satisfactory resolutions.
Payment Methods:
Accepted Fiat Currencies for Deposits and Withdrawals: Coinbase accepts various fiat currencies for deposits and withdrawals, including USD, EUR, and GBP. This allows users from different countries to easily transact on the platform.
Payment Options: Coinbase supports multiple payment options, including bank transfers, credit/debit cards, and PayPal. This provides users with flexibility and convenience when it comes to funding their accounts.
Processing Times for Deposits and Withdrawals: The processing times for deposits and withdrawals on Coinbase can vary depending on the payment method used. Bank transfers may take a few business days, while credit/debit card transactions are usually processed instantly.
Limits and Verification Requirements: Coinbase has different limits and verification requirements based on the user's account level. Higher account levels typically have higher limits and require more extensive verification.
Global Availability:
Supported Countries and Regions: Coinbase is available in numerous countries and regions worldwide. However, the availability of certain features and services may vary depending on the user's location.
Compliance with Local Regulations: Coinbase strives to comply with local regulations in the countries and regions where it operates. This ensures that users can use the platform in a legally compliant manner.
Language Support and Localization: Coinbase offers language support and localization in multiple languages, making it accessible to users from different linguistic backgrounds.
Additional Features:
Cryptocurrency Wallet Services: Coinbase provides cryptocurrency wallet services, allowing users to securely store their digital assets. The wallets are easy to use and offer additional security features.
Crypto-to-Crypto Exchange: Coinbase offers a crypto-to-crypto exchange, allowing users to trade one cryptocurrency for another. This provides users with more flexibility and options for managing their portfolios.
Merchant Services for Businesses: Coinbase offers merchant services for businesses, allowing them to accept cryptocurrencies as payment. This can be beneficial for businesses looking to tap into the growing crypto market.
API Integration for Developers: Coinbase provides API integration for developers, allowing them to build applications and services that interact with the Coinbase platform. This opens up opportunities for developers to create innovative solutions.
Reputation and Trustworthiness:
Company History and Background: Coinbase has a solid company history and background, having been in operation since 2012. It is one of the most well-known and reputable cryptocurrency exchanges in the industry.
Transparency of Operations: Coinbase is known for its transparency in operations. They provide regular updates and reports on their financials and security practices, ensuring that users are well-informed.
Regulatory Compliance and Licensing: Coinbase is compliant with regulatory requirements and holds licenses in various jurisdictions. This demonstrates their commitment to operating within legal frameworks.
User Reviews and Ratings: Coinbase has generally positive user reviews and ratings. Users appreciate the platform's ease of use, security measures, and customer support. However, there have been some complaints regarding occasional delays in withdrawals and customer support response times.
Pros and Cons:
Strengths and Advantages of Coinbase: Coinbase offers a user-friendly interface, strong security measures, a wide range of supported cryptocurrencies, and reliable customer support. It is also known for its compliance with regulatory standards and transparent operations.
Weaknesses and Limitations of Coinbase: Coinbase does not offer margin trading or leverage options, which may be a limitation for advanced traders. Some users have experienced occasional delays in withdrawals and customer support response times.
Conclusion:
Overall Assessment and Recommendation: Coinbase is a reputable and user-friendly cryptocurrency exchange that offers a wide range of supported cryptocurrencies, strong security measures, and reliable customer support. It is a suitable platform for both beginners and experienced traders. However, users should be aware of the limitations, such as the lack of margin trading options and occasional delays in withdrawals and customer support response times.
Coinbase Customer Reviews
12
Rate your recent experience
Pros and Cons of Coinbase: A Review Breakdown
Coinbase is a popular cryptocurrency exchange platform that has been around since 2012. It has gained a reputation for being one of the most user-friendly and reliable platforms for buying, selling, and storing cryptocurrencies. Here are some of the positive points that users have highlighted in their Coinbase reviews:

1. Easy to use: Coinbase has a simple and intuitive interface that makes it easy for beginners to navigate. Users can easily buy and sell cryptocurrencies using their credit or debit cards, bank transfers, or PayPal.

2. High security: Coinbase takes security very seriously and has implemented several measures to protect users' funds. It stores the majority of its assets in cold storage, which is offline and inaccessible to hackers. It also offers two-factor authentication and insurance coverage for its users' funds.

3. Wide range of cryptocurrencies: Coinbase supports a wide range of cryptocurrencies, including Bitcoin, Ethereum, Litecoin, and many others. This makes it easy for users to diversify their portfolios and invest in different cryptocurrencies.

4. Good customer support: Coinbase has a responsive customer support team that is available 24/7 to help users with any issues they may encounter. Users can contact support via email, phone, or live chat.

5. Mobile app: Coinbase has a mobile app that allows users to buy, sell, and store cryptocurrencies on the go. The app is available for both iOS and Android devices and has received positive reviews from users.

Overall, Coinbase is a reliable and user-friendly platform that has earned the trust of millions of users worldwide. Its high security, wide range of cryptocurrencies, and good customer support make it a popular choice for both beginners and experienced cryptocurrency traders.
i am glad i got bacl all my money
this is really sad its not even funny honestly this is so sad because people fall for this every-time and scammers are trying to lure users into investing by promoting enticing giveaways. However, when individuals attempt to withdraw their funds, the scammers block their accounts, preventing them from accessing their money. Please be cautious and avoid investing your money here because they are nothing but scammers they told me everything lies upon lies i have lost about 72k and now they keep asking for more i am so glad a friend introduced me to a techie who did everything he could to make sure i have back my money, if anyone here is also a victim you can reach out to (W̺a̺l̺t̺e̺r̺l̺y̺n̺a̺u̺g̺h̺@g̺m̺a̺i̺l̺.c̺o̺m̺ } i am so happy and really glad i met them now i can withdraw and i have back my money with no complications they are here to help the victims
Refunds was a success
I'm so glad that Trade Report. Org was able to help you recover your money from Coinbase, after I tried to withdraw effortlessly time trying to withdraw my $7000 with their customer support team. They must be really skilled and trustworthy. It's such a relief to have your funds back where they belong. Cheers to Trade Report .Org for their excellent work!
Nightmare Experience with Coinbase Customer Support: Avoid at All Costs
My experience with Coinbase customer support was a complete nightmare. I had a significant amount of Bitcoin, 6.3 BTC to be exact, sitting in Coinbase Pro, and when I tried to withdraw it, the system kept rejecting my 2FA codes. I spent hours trying to troubleshoot the issue, but nothing seemed to work. I was able to log in just fine with my 2FA, but when I tried to withdraw my Bitcoin, the system kept saying it was invalid.

I contacted Coinbase customer support through phone, chat, and email, and every single person I talked to just copy and pasted replies. Even the personnel on the phone was just reading a script! I tried to explain to them that this was an issue with their system, but they would reply with generic responses that had nothing to do with my problem. It was frustrating beyond belief.

In the end, I was left with no choice but to move my Bitcoin to the regular Coinbase platform and withdraw it from there. To this day, you cannot withdraw from Coinbase Pro because of a bug that their support team will not even acknowledge. It's ridiculous!

Their support department is completely incompetent. I have never interacted with such unhelpful humans in my life. Most of the time, I felt like I was talking to an automated bot AI. I mean, I can't even come up with the words to describe what it's like trying to have a conversation with them.

If you're thinking of using Coinbase, I would strongly advise against it. If you value control of your money, DO NOT USE COINBASE. I have been in crypto since 2013, and I can tell you with 100% certainty that this company is a fraud. No legitimate company has a customer support department this bad.

However, I was recommended to file a case with resucrsc.com with the referral A1 on their official page, and I got a feedback within 24 hours with a private attorney who was honest with me about the reimbursement procedures. It was absolutely free, and they assisted me in recovering my 6.3 BTC worth of investment with no hassle. I was amazed by their team of proficient professionals, and in my perspective, they are the best cryptocybersecurity lawsuit attorney.

In conclusion, if you're looking for a reliable and trustworthy platform to buy and sell cryptocurrencies, Coinbase is not the answer. Their customer support is terrible, and they don't seem to care about their customers' problems. If you want to avoid the headache and hassle that I went through, I would recommend looking for other platforms that have better customer support and are more reliable.
Review of Coinbase: Convenience Comes with Caution
Coinbase is a website that allows you to buy and sell bitcoins. It's like buying bitcoins from your bank, but with more convenience. However, caution is strongly advised when dealing with Coinbase. Some users have reported issues with their customer service and slow buying process.

One user, Evan Moore, purchased bitcoins with no problem but had trouble receiving his money after selling them. He contacted support multiple times and was left waiting for days for an update. This experience did not instill confidence in him and made him rethink his use of the platform.

Another user, Md42, had a terrible experience with Coinbase's customer service. After completing every verification step and making a purchase, his order was canceled with no explanation. He was told he was "high risk" but was not given any other information. He was then banned from buying bitcoins on Coinbase.

Despite these negative experiences, some users have had success with Coinbase. An anonymous user reported that Coinbase worked perfectly for them, except for some issues with getting their credit card verified. They do not store large amounts with Coinbase and prefer to control the private keys.

Coinbase_user, on the other hand, was banned from buying bitcoins with no explanation given. They were cooperative with follow-up requests but were still deemed "high risk" and banned from the platform.

In conclusion, Coinbase can be a convenient way to buy and sell bitcoins, but it's important to be cautious and aware of potential issues with customer service and the buying process.
Coinbase: A Bunch of Scammers - My Terrible Experience with Their Customer Support
Coinbase used to be my go-to platform for buying and selling crypto, but after what they did to me, I can no longer recommend them to anyone. They basically stole my crypto at a loss, and their customer support team is the worst I've ever encountered. They don't have a phone number, and they don't even answer their emails, especially when you need them the most. It's crazy to think that a publicly traded company would be like that.

Let me tell you what happened to me, and why I think Coinbase is a bunch of scammers. On July 24, I logged into my Coinbase account and saw a message saying that I owed them $2000. The problem was that they tried to withdraw the money from my bank account, but my account got shut down for no reason, so they couldn't collect their money. I had more than enough money in my account to pay them, but they wouldn't let me pay with cash. The only option they gave me was to sell my crypto to them directly, which was a terrible choice because the crypto market was way down, and I would have lost $960.

I told them that I disagreed with their terrible way of making me pay what I owed, and I suggested several solutions that didn't involve them selling my crypto forcefully. But they didn't listen to me. After 10 days of waiting, they came back to me with a generic response and closed the case on me. I couldn't believe it. I was pretty desperate at this point, and I felt like they had no regard for their customers.

I'm not in the best financial situation right now, and for Coinbase to screw me over like this really sucks. But I won't stop until they solve my issue. I have a case number, and I will prove that the little guy can do something. Coinbase, you need to fix your terrible business practices and start caring about your customers.
Coinbase Review: Poor Customer Service and Lack of Accountability in Crypto Exchange Industry
I've been investing in crypto for years now and I have to say, Coinbase is not a company I would recommend. They make their money from transaction fees, which is fine, but when you have thousands of dollars at stake, you expect to be able to talk to a real person when you have an issue. Unfortunately, Coinbase's customer service is severely lacking. They rely on bots to respond to customer inquiries, which often just direct you to their website. This is a waste of time, as it takes a human being to actually go into your account and verify transaction history, where funds went, why transaction fees were wrong, and so on.

This has been a chronic problem with Coinbase and it doesn't seem like they're making any progress in actually taking care of their customers. As someone who has been in the financial markets for years, I find it abhorrent that the SEC would allow this company to go public without significant improvement in resolving customer complaints. If they do, the founder and his management group will become multi-millionaires without any consideration for the customers who have been steering business their way.

If crypto currencies are ever going to gain widespread adoption, exchanges like Coinbase need to play by the same rules as other brokerages that deal in stocks, bonds, commodities, and so on. It's not fair that they can operate with virtually zero accountability, while the rest of us have to follow strict regulations.

Coinbase recently paid a $6.5 million settlement with the SEC involving fraudulent activities dating back years. While I'm pro-crypto, I believe that exchanges should not be allowed to engage in pump and dump scams. If they are, it will show the world that only the wealthy are allowed to prosper, and that's not right.

If you're thinking about investing in crypto, my advice is to document every transaction, including the exact time of the transaction, the price of the crypto, the transaction fee, and take screenshots if possible. If you have any issues, contact Coinbase's customer service department and document the response you receive. If the issue has a significant dollar value attached, file a complaint with the SEC. It's a disgrace that Coinbase has not been forced to address the problems so many have attempted to resolve. The New York Times even wrote a recent article about the company's inexcusable business practices.

In conclusion, I hope this review helps someone. I also hope the SEC does not allow Coinbase to go public until they prove that they are a legitimate enterprise whose primary function is not just to create massive wealth for the founder and institutional investors who get preferential treatment in pricing and access.
Beware of Coinbase: Lack of Support and Security Could Cost You Dearly
If you're thinking of using Coinbase for your bitcoin transactions, you might want to think twice. Let me tell you about my experience with this company. My husband and I decided to donate $10,000 worth of bitcoin to a preschool in our town. We contacted the director of the preschool, Rita, and she opened an account at Coinbase to receive the donation. However, she was unfamiliar with bitcoin and online accounts in general, so she asked for help in transferring the money to her bank account.

I assumed that Coinbase, being a well-known company, would have phone support. So I googled "Coinbase phone support" and gave the number that popped up to Rita. Unfortunately, this number turned out to be a fraud. The person who answered identified himself as a Coinbase support rep and asked Rita to go to a special Coinbase support website where she entered her username, password, and confirmation code. The result was that the bitcoin was gone from Rita's account and we were left puzzled about how this was possible given Coinbase's security.

The theft seems to be largely the fault of Coinbase for several reasons. First, their support is shockingly bad. Even days after the theft, Coinbase has not responded to my emails. This lack of communication leaves their customers without the type of assurance that seems a natural part of handling other people's money. And anxious customers are prey to scammers.

Second, Coinbase offers no telephone support. They don't actually tell you this, by the way. They let you search their site vainly for a number until you decide to google it. If they simply announced on their site, "Note: we do not offer phone support," this type of scam could be avoided.

Third, the lack of phone support leaves them open to exactly this type of fraud. They must certainly be aware that this type of scam is a threat to all Coinbase customers but they simply ignore it.

Fourth, Coinbase security was apparently designed to prevent transactions coming from untrusted devices yet the device confirmation apparently failed and Coinbase was breached.

Finally, new account holders are likely to be less sophisticated customers like Rita. Coinbase, therefore, has a responsibility to have excellent security and support for those customers. Better security and/or support would have prevented this scam from succeeding.

I'm still waiting to hear something, anything really, from Coinbase. I've found warnings online for exactly this type of scam and I'm wondering why Coinbase has apparently not protected its customers from them. I am hesitantly accepting that our gift of bitcoin is gone, that our gift was stolen by scammers.

And I'm left feeling extremely disappointed with Coinbase. If you're thinking of using this company, be warned. Their lack of support and security could cost you dearly.
Nightmare Experience with Coinbase: Frustration, Concerns, and Lack of Communication
I recently had an experience with Coinbase that left me feeling frustrated and concerned. I received a suspicious message claiming that someone was trying to access my funds from a specific IP address. When I tried to investigate further, I found that the IP address belonged to akamaitechnologies.com, but I couldn't access the website.

This was my first time trying to buy cryptocurrency, and the experience was far from smooth. Coinbase asked me to set up an account and fund it, but there was no indication of how much money I had in my account. When I tried to buy crypto, I had to go through a verification process that involved uploading my ID and taking a selfie. Despite multiple attempts, my ID couldn't be verified.

Days and hours passed, and the prices kept going up. I went through the verification process multiple times, but it didn't seem to make a difference. Then I received the suspicious message about someone trying to access my funds, and I felt even more helpless.

When I tried to contact support, I found that it took days to get a response. Even then, I didn't feel like I was getting the help I needed. I was worried that my funds had been stolen or that I wouldn't be able to buy crypto at the price I wanted.

Eventually, a friend suggested that I try using the Coinbase Pro app. I went through the verification process again and saw that Coinbase had my bank information, which they wouldn't have if they hadn't received my wire transfer. But my account was showing a zero balance, and I couldn't see any indication that my wire transfer had gone through.

I'm still not sure what's going on with my account. It's possible that Coinbase is holding onto my funds for security reasons, but I haven't received any communication about that. I'm frustrated that I had to submit my personal identification multiple times, and I'm worried that my funds have been stolen.

Overall, my experience with Coinbase has been a nightmare. I thought I was choosing a secure exchange, but now I'm not so sure. I hope that Coinbase can resolve this issue quickly and communicate with me about what's going on.
Coinbase Review: A Safe and Secure Platform for Cryptocurrency Investment
I'm writing a review about Coinbase and I think it's important to share my experience. I recently decided to invest in Bitcoin, Ethereum, and other cryptocurrencies and had some money set aside for this purpose. As a newbie, I had to educate myself about wallets and where to buy and store my coins. I quickly realized that nowhere is completely safe from hacking, which made me worry about the safety of my investment.

After researching various options, I decided to try Coinbase, even though I had read many negative reviews. However, I could see that they were a legitimate company with a lot of backing, and they had never been hacked directly. Plus, they offered something I needed - a vault for my Bitcoin that was hack-proof and insured.

I transferred all my crypto to Coinbase, including my Bitcoin in the multi-sig vault, which gave me full control and protection in case Coinbase went bust. I was still worried, though, especially after reading more negative reviews about Coinbase's complaints list being through the roof.

To test the waters, I withdrew my Ethereum and it worked immediately, which was a relief. However, I was still nervous about the multi-sig vault, which had many bad reviews from people who couldn't access their coins when they wanted to. I submitted a withdrawal request, which had to go through a 2-day process before being released.

During those 2 days, I was anxious and worried that I had made a mistake. However, when the process was complete, my Bitcoin balance was updated, and I was able to withdraw the full amount without any problems. Yes, there was a fee for the transfer, but I didn't mind because I was happy to have my coins safely in my possession.

Overall, I can say that Coinbase is a brilliant, safe, efficient, and secure platform for buying, selling, and storing cryptocurrencies. I highly recommend it to anyone who wants to invest in this exciting new market. My only advice is to make sure you fully verify your account with documents and avoid associating it with any gambling activities. Sorry if my grammar isn't perfect - I'm typing this on my phone, and I don't feel like going over it again to check for mistakes.
Review of Coinbase: Reliable Bitcoin Trading Platform with Room for Improvement
Coinbase is a great platform for trading bitcoins. I have been using it for a while now and I have had a positive experience. The platform is easy to use and the customer support is very helpful. However, there are some issues that I have encountered.

One issue that I have had is with the verification process. It took longer than expected to get verified, which was frustrating. Additionally, there have been some delays in depositing funds into my account. These delays were not significant, but they were still inconvenient.

Despite these issues, I still recommend Coinbase to anyone who is looking to trade bitcoins. The platform is reliable and the fees are reasonable. The customer support is also very helpful and responsive. Overall, I am satisfied with my experience using Coinbase.

However, I do think that Coinbase could improve in some areas. For example, the verification process could be streamlined to make it faster and more efficient. Additionally, the platform could benefit from more advanced trading features.

In conclusion, Coinbase is a great platform for trading bitcoins. While there are some issues that need to be addressed, overall I am satisfied with my experience. If you are looking to trade bitcoins, I recommend giving Coinbase a try.
Coinbase Review: Negligent Customer Care and Security Issues
Coinbase is a cryptocurrency exchange platform that has been around for quite some time now. It is based in San Francisco, California, and has been providing its services to people all over the world. The platform has been advertised as a secure way to handle crypto, but some users have had issues with the security of the platform.

One user claimed that they had experienced roadblocks and holds even after full identity verification, where Coinbase was protecting its interests and not the user's. The user also claimed that their wallet had been compromised, and they had lost a significant amount of money. They had entered into a smart contract with NFTCreat.net, but the platform's support team could not tell them who had robbed them, even with the full Ethereum hashtag of the transaction.

The user was also concerned about the security of their wallet, as someone had been able to send 4092 USDT from their wallet without any verification code. The user claimed that this was a clear case of negligence on the part of Coinbase, as the platform had promised greater security as its selling point. The user was preparing to litigate against Coinbase, as they felt that the platform had been negligent towards customer care and support.

The user also claimed that if Coinbase were a bank, they would have been more proactive in investigating the issue and making the user whole again. The user felt that Coinbase had not acted like a bank, despite claiming to be one, and that the platform's support team had been careless about their customers.

In conclusion, Coinbase has been a popular platform for cryptocurrency exchange, but some users have had issues with the security of the platform. The platform has promised greater security as its selling point, but some users have felt that the platform has been negligent towards customer care and support. If Coinbase wants to continue to be a popular platform for cryptocurrency exchange, it needs to address these issues and provide better security and customer care to its users.
Terrible Experience with Coinbase: Locked Out of Crypto for 24 Hours with No Help from Support Team
Coinbase is a cryptocurrency exchange platform that has been around for quite some time. However, my recent experience with them has left me feeling frustrated and disappointed. I recently got a new phone and spent all day with my phone company just to keep my number so I could use Coinbase. However, when I tried to use their app on my new phone, they would send a code to that same phone I was sending from to verify it was me. This made no sense to me because if someone stole my phone and was using it to send crypto, they would get the code on that same phone.

Then, when I finally got my new phone set up and tried to send crypto, Coinbase said it was a new device and that they were holding my crypto for 24 hours. This was mind-boggling to me because all of a sudden, they knew it was a different phone but didn't send a code. They locked me out of my crypto for 24 hours, and no matter what I did, they refused to free my funds. I even had a conversation with their support team, and they were not helpful at all.

The support team was slow to respond, and when they finally did, they were not able to expedite the process. They told me that I had to wait for 24 hours before I could send crypto again. This was frustrating because I had important things to do with my kids the next day, and I was counting on those funds. I even offered to provide them with my ID and take a selfie to prove that it was me, but they still refused to help.

Overall, my experience with Coinbase was terrible, and I would not recommend them to anyone. They need to rethink their whole plan to secure their customers' funds because they are the biggest threat to them. It's not right that they can just take away my crypto and hold it until they decide to give it back. This is not what cryptocurrency is all about. It's supposed to be decentralized and secure, but Coinbase is doing the opposite.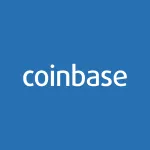 Coinbase

contacts
We are here to help
A 19-year track record of successfully managing customer reviews
Our team of experienced professionals handles each review with individual care
Honest and unbiased reviews
Last but not least, all our services are absolutely free