Uadreams.com Complaints & Reviews
Sort by: Date | Popularity
I met someone in real life from Ukraine who has been married here in US and I met another friend who went to Ukraine through UADreams and met a girl and has been talking to her. So I decided to try it out. Here is my 2 months of UADreams story and cost me $5000 or more in the trip. I let people decide whether its a scam or real not me. The entire story is true and nothing but true. The very first thing you have to remember is that UADreams tells you they wont let you exchange personal information about the ladies unless you personally visit them. Here is the line from UADreams "We don't sell...
This industry has found a perfect way to SCAM and empty your wallets very quickly with the enticement of getting you a glamorous girl of your dreams. Now folks - Please try to understand this is not only Uadreams, there are many others like anastasia, ualadys ( they used to be together with uadreams before ) So I joined the uadreams a few years ago and have spent over $1500 before realizing that its a very well put together arrangement where they hire girls ( advertising where girls will apply ) and they are promised an income for staying at home and making money. So here's how they do it (98%...
I have read a lot of reviews and thoughts about online dating agencies. Well I must say that I did not find anything suspicious on uadreams.com. I do not understand why people are so negative towards online dating sites, nevertheless they keep using them. As for me, I have been having a good time with uadreams. Indeed they managed to design very interesting services which help to cut distance between people. Of course you may say what a weird way of communication, but if you use any service, no matter where, it means that you are agree with the policy. Otherwise restrict from using thi...
I won't recommend the website www.uadreams.com. I joined it recently, but nothing was for free there. I spent a lot of money and wasted my time, but in return I got nothing from them. Total scam and fake charges, so be careful and better avoid it. As well as it might be a good idea if people post comments about their experience on this website. It might help other people as well. Please, share your views about it.
Recently Discussed Complaints
Worst rating
Subjects of Wide Speculation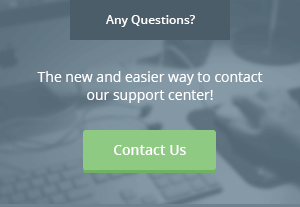 Latest News & Stories
Stay Away
Latest Questions
Latest Groups
Today's Mess-Up Photo