Burgess Seed & Plant Co complaints
72
Burgess Seed & Plant Co
-
My entire order
We ordered $280-ish worth of stuff in late 2020. Everything except 1 lilac arrived dead somewhere around June or July. Contacted Burgess and they agreed to send replacements great. But since it was so late in the growing season it would have to wait till the start of this year to get the replacements. Irritating but understandable. So this year rolls around and more and more time passes and I finally call them again and find out Burgess got bought by someone else.

Oh and they cancelled my replacement order.

Not happy. I ask for a refund and they refuse saying they don't have my money. They issue a Merchandise Certificate.

I find out that I have to do a phone in order to use it. I go to use the certificate and find out they marked it as used as soon as they issued it, marked it with zero value and they won't honor the order. And I'm out $280.

Not. Happy.
Desired outcome: A full refund, in cash, would be nice. But honoring the damn MC would be good too. This is not remotely acceptable to take a $280+ order, the money for it, and not honor the order.
Burgess Seed & Plant Co
-
Korean Fir tree
I ordered this Korean Fir tree and we received it and planted it on October 1, 2021. It immediately turned brown and we have watched it, watered it and done everything to take care of it properly. It has died and I would like another Korean Fir tree to be mailed to me to replace it. My information is as follows: Please e-mail me if you have questions at [email protected]

Sue Castle
267 Madison Avenue
Madison, WV 25130
304-419-2596
Desired outcome: New Korean Fir tree
Burgess Seed & Plant Co
-
Inferno Canna
I ordered Inferno canna - 3 for 14.99. I was so excited to plant them and see the bright colored foliage and orange flowers! To my disappointment, only one of the three had an orange flower. N0NE of the three had multi-colored foliage. Could you please send a package of 3 new bulbs OR my money back?
My email is [email protected]
Thank you!
Desired outcome: 3 new bulbs please
Burgess Seed & Plant Co
-
Wrong amount received in order
I received my order October 23, 2021 for 1 Sugar Maple $12.29 and 12 Painted Daisies for $13.99. Total $28.11. I only received 3 of the 12 daisies, where are my other 9!
Desired outcome: Send me rest of order for 9 Painted Daisies Thank you
Burgess Seed & Plant Co
-
Dead plants
I ordered my plants in March. They were in transit over two weeks. They arrived in terrible shape, but I planted them anyway to give them a chance.

I waited two weeks and then called the company to ask for a replacement. I was told O must send in the packing slip with a note about which plants needed replacement. No pictures of the dead plants accepted.

I sent a note with packing slip. Over two weeks later I got a note saying I needed to say which plants needed replacing. Resent letter several weeks ago.

Nothing yet!

Terrible company!
Burgess Seed & Plant Co
-
sub zero rose cpllection
I placed an order on 3/11/21 and finally received it on 5/26/21, two months later. The order included the sub zero collection (NC 6843) which includes six rose stalks. The were all planted at the same time but only two have shown any growth, one `grew a flower, another some leaves and the remaining four stalks have had no growth and seem to be dead. I would appreciate your follow-up on this and resolution with a refund on these items.
Thank you for your attention to this matter.

Ita Isabel M. Dioguardi
PO Box 1692
825 Kingman Ave.Grants, NM 87020
Desired outcome: refund of sub O rose collection
Burgess Seed & Plant Co
-
Roses and cumberland raspberry bushes
I am writing this complaint in regards to package ID# 305600567, 20 rose bushes and 4 cumberland raspberry bushes that are dead. I am requesting a refund on the bushes listed below because I have not been able to reach anyone at Burgess to handle the refund request. I also have photos of all the dead plants that I have listed below. you can email me back at [email protected] or call at (828) 680-9440.
2 pink weeping tree roses
2 scarlet weeping tree roses
4 sentimental rose
4 almost black rose
3 angel face
4 blaze rose
2 peace rose
4 cumberlamd raspberry
I look forward to hearing back from you in a timely manner Thank you have a great day!
Charles Blevins
Desired outcome: full refund of the dead plants
Burgess Seed & Plant Co
-
Multiple different flowering plants and plant food ordered in April not received until July
Placed an ordered in April of different flowering plants with fertilizer. After many emails asking about the order that I did not receive a confirmation. I asked that they cancel they order in early June as I still didn't receive it and they gave me the run around about it. On July first the order arrived in a plastic bag with no support or protection. Tomorrow I will plant them but don't expect to get any results as it is way pasted the planting season.
I will never buy from this company again.
Desired outcome: A refund of my money.
Burgess Seed & Plant Co
-
Weak plant stock
I am a Master Gardener in Ky. I have not ordered from Burgess in many years. I decided to order because of pricing, bad choice. I sent Burgess my mailing label and explained Angel Face climbing rose was of poor quality and has died. Then the Red and Blue Clematis failed to thrive. As of yesterday the pink pussy willows and Summer snow gardenia have also failed. I had prepared the soil to specific depth. Watered plants well daily and applied fertilizer as required by directions. I feel all was done properly but stock was weak.
Amanda Johnson, 101 Trammel Bend Ln. Alvaton, Ky. My copy is not as good as the original I sent them. There is a barcode 305871277014212218 another code bwmqejvexkoldswwcus. This will be the last order. I am involved with several Garden Clubs and I will be talking about this to find out if anyone else has had problems. I have heard nothing from them about the problem. This all happened in May. [email protected]
Desired outcome: Refund would be my best option because I need to purchase these items for my garden I had already planned
This review was chosen algorithmically as the most valued customer feedback.
Very frustrated. First, I receive these packages two months late. Second, I receive only 2/3 total that were supposedly shipped. Third, they were in piss-poor condition. The ostrich fern? Shoved in an obviously small plastic container, many fronds wer stuck in the plastic and were dying/dead by the time they arrived. I was NOT under the impression I wa...
Read full review
Burgess Seed & Plant Co
-
shipment took over two months, arrived dead and damaged (shipped in a bag!)
I ordered in April 2021. Finally, the shipment arrived today, 23 June. The plants were all packaged in a single bag. Not a box, nothing to protect them. Additionally, I ordered in APRIL for a reason. IT IS TOO HOT TO SHIP PLANTS IN A HEAT WAVE and if they did arrive intact (they did not), it is too hot and too late to plant them. I live in Nevada. I planned my planting accordingly, and ordered in APRIL for a reason.

Everything in this bag is crushed and dead - not even a chance. Shipping plants in a bag in 100+ degree weather? What is wrong you Burgess? Never again, I will be requesting a full refund and you can have your tried broken sticks back.
Desired outcome: Full refund
Burgess Seed & Plant Co
-
Poor customer service
I placed an order with this company in March. After a month I inquired as to its status with no response. Twice more I inquired. Again. No response. There phone constantly rang busy.
Only after I filed a complaint with my credit card company and the charges reversed 2 months after the order was placed, was my order finally shipped. When it arrived all the plants were dead. Today I receive a letter from them demanding payment!
Burgess refuses to answer customer service inquired, ships dead plants and then tries to act like a victim. If they had answered my inquires, told me they had an issue with filling my order, I would have been understanding. Instead they chose to ignore and send an inferior product.
Burgess Seed & Plant Co
-
Order placed in April, 2021 not received
In April, 2021 I placed an order with Burgess Seed & Plant in the amount of $149.80 which I have not received. When I contact them via email, I get a form letter telling me they are short-staffed (who isn't) and are shipping. I get no date as to when this shipment will be. When I call via phone (which is almost impossible to get through, guess a lot of people are complaining) I get a young lady who tells me they are shipping, but has no idea when my order will be shipped. She says they are working on April orders; well, mine is an April order. My front yard has been torn up for 2 months awaiting these plants. You can no longer buy locally as they have little inventory left. I am concerned that when they do get to my order, will they have the plants. Also I live in Wisconsin; the growing season here is very limited. These plants should have been in the ground a month ago. I am 81 years old and hope I live long enough to get my plants. Can you please help me?
Burgess Seed & Plant Co
-
Non delivery of paid for products.
I sent Mail in order for trees and seeds April 19.My check was cashed in April.
$ 328.29. I have not received any merchandise and planting season is almost over as of June10. I do not feel there is enough time this season to start many of the seeds I ordered and it would not be prudent to plant trees in the middle of summer so I am asking for my order to be cancelled and a refund.
Desired outcome: Refund money
Burgess Seed & Plant Co
-
Never received my order
I placed an order on April 27, 2021. Order number 630280.

They processed my payment, but I never received my order.

I phoned and emailed many times. They do not answer the phone or email.
Desired outcome: Cancel order and Refund my money
Burgess Seed & Plant Co
-
Dead plants
I to bought dead plants from this company. I am very discouraged to think people would sell such products. I ordered twice first batch were just roots, yuccas 6 of them only two came up and then they died! Nothing there to send back, so small. Even free item died! The bird in a bush came totally black stems ! Deader than a door nail. They should be ashamed! Never never order from these people. I've never will
Desired outcome: Money back
Burgess Seed & Plant Co
-
Order place on 3/1/201 and not received
order placed on 3/1/21 and my card was billed on 3/9/21 for $87.84 but I still have not received any product. Chris Eckert shipping address 16012 W US Highway 63, Hayward, WI 54843. I emailed regarding this on 5/12/21 and Have not heard a response. Order was placed online. I would still like my order. I do not have an order number as the order was placed on my daughters ipad. Please contact me at [email protected] or 715-482-6111
Desired outcome: still wish to receive product ordered
Burgess Seed & Plant Co
-
Honesty and service
In April I ordered several items. yes, I read it could take up to six weeks because of Covid, but I had forgotten one item my wife wanted. I tired several times to call to add it to the order. Always got a busy signal. 11 times the first evening. Then I emailed customer service. No answer. I did this three times. Never one answer. I had an order number which was never filled nor acknowledged. Don't try buying anything from this company. They don't fulfill their end of the bargain.
Desired outcome: either the company begin to deal rightly with the public or else they quit business.
Burgess Seed & Plant Co
-
Not receiving my order and not being able to call, the phone is always busy, and they will not email me back any information at all
Order date 4/4/2021 total amount 56.76
order id 588262
i did not receive my order and can't get them on the phone, they won't email me back about my order.
I request a refund back to my credit card.
I will not order from burgess again!
i do want my money refunded to me !
thank you for your time, hopefully i will get an answer real soon about this.
Elvis hoard
Desired outcome: HOPE TO GET MY REFUND
Burgess Seed & Plant Co
-
late arrival of order product
I ordered seeds and plants on April 6th. the seeds have just arrived, well after my garden is planted and growing. The bushes have yet to arrive. I would like to cancel the shipment of the bushes and return the seed packets all for a full refund.

I am very disappointed with the service of your company and will never order from you again. I will be waiting for your response!
We are here to help
16 years' experience in successful complaint resolution
Each complaint is handled individually by highly qualified experts
Honest and unbiased reviews
Last but not least, all our services are absolutely free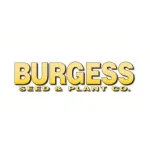 Burgess Seed & Plant Co contacts