Better Homes And Gardens complaints
178
Better Homes And Gardens
-
Latest issue
I received this issue free with a subscription offer. I occasionally subscribe for my office customers to read however, I will not be subscribing again. I was shocked and

disappointed with this Harry Syles issue. I can not have a magazine sitting in my office with a

celebrity in his underwear talking about his sex

life. People pick up Better Homes to see pretty

gardens, beautiful homes and great recipes. You

really missed your demographic here! Very sad.
Better Homes And Gardens
-
Ventura stationary egg chair
Was given this as a gift and do not know where it was purchased. When we opened the box, the hardware to put it together was missing. My wife went to our local Walmart and was told to call customer service. When I did that, they would not help because I did not have verification of it purchased online such as an order number. All I want is the hardware to put together but Walmart doesn't want to help me but they treated me like I wanted to cheat their company out of thousands of dollars. I just want some bolts which we offered to pay for.
Desired outcome: Just want the hardware to put it together and be able to use.
Better Homes And Gardens
-
Sheets
I always purchase sheets from your company. I went to Walmart and purchased queen size sheets. Once I purchased the sheets and got them home. I wanted to wash them putting them on my bed. I opened the package but did not inspect every inch of the set. After washing and drying. I was putting the sheet set on the bed when I noticed the pillowcase has a long open stich down the middle of it. Since the package was opened and washed, I could not return it to Walmart. This is why I am making a complaint
Desired outcome: I would like a brand new set.
Better Homes And Gardens
-
Elegant Style Oversized luxury throw
In 2020 I purchased this throw in purple. I have absolutely adored it and use it all the time. I was anxiously looking forward to the new throws coming out in 2021. I ended up purchasing the blue floral one that I thought was beautiful. Imagine my disappointment when I got it home and found out it was nowhere near as thick was the purple one that I already had. I had thrown away receipt and taken tag off blanket or I would have returned it immediately. I should have checked it more closely before purchasing it. It is not anywhere as warm as prior one, definitely not as thick. Obviously I am stuck with a blanket that is not warm, not as heavy as I wanted, and am very, very disappointed.
Desired outcome: Would like to get another purple one as that one is wonderful in all aspects but cannot find one anywhere in the Walmart system.
This review was chosen algorithmically as the most valued customer feedback.
Rojonya Ross " one of your realtor associate, 925-768-9449 office numbers 925-776-2740 address of location of the Better Homes and garden office 5887 A Lone Tree Way Antioch California 94531 Rojonya Ross DRE #02091747 has on her Better Home and garden rayol business website with a photo of her business card as well as a photo of her stating that she got...
Read full review of Better Homes And Gardens
Better Homes And Gardens
-
Dresser
Today I went into Walmart and decided I would purchase a dresser. After looking at the dressers on display decided to buy a Rustic dresser from BH&G. When my husband and I removed the items from the box we noticed chips on one board. I did want to return it back to the store but we keep it and set it up just because it would a mess trying to put everything back. It's a nice sturdy dresser and color is great for the room we put it in. I am disappointed with chips and hope this doesn't happen to someone else's purchase from Better Home and Garden.
Desired outcome: Whatever Better Home and Gardens would warrant from damaged furniture.
Better Homes And Gardens
-
Comforter Set Includes Sheet Set
I recently bought a 12 piece king size comforter set which included the sheet set. I purchased this king size set from Walmart. The fitted sheet is way too small. I was going to put my comforter on today and the sheet would not fit. It's supposed to be for a king but the sheet doesn't even seem like it would fit a queen size bed. So that has left me very disappointed in this company.
Desired outcome: Another sheet set that fits would make me very happy
Better Homes And Gardens
-
Oversized Luxury Throw made with AOEKO-TEX
Bought this really comfortable throw at a Walmart Store on the way to a remote town in Florida for vacation. I have washed this throw numerous times and the amount of fuzz that keeps coming off this throw is amazingly disappointing. I then must remove the fuzz with a lint roller as it is getting all over the couch, on the floor, clogging the washer & dryer. Needless to say, the fuzz then gets on other clothing. So, so disappointing.
Ruth [email protected]
Desired outcome: Get rid of this product so other customers don't have the same problem
Better Homes And Gardens
-
Bathroom set rugs/shower curtain
My name is Jenna Gosbin. I purchased your bathroomset for my bathroom. The rugs are plum purple and stained my bathroom floor and now it is ruined and I will have to replace it. My contact info 7155147046 or email [email protected]
I don't feel I should have to pay the cost for a new floor since I trusted in your products.
Thanks,
Jenna Gosbin
Better Homes And Gardens
-
Soft cashmere amber
I have had many of these candles and never had anything like this happen. The candle was lit on my coffee table and I heard a loud pop and turned around and it blew the side of the candle toward my couch and then under the coffee table. Do you have any idea what this piece of glass would have done to some one who was sitting there? Pictures to follow and I want to know these are safe to use and has it happened before. I will be waiting for a response that some one actually read this and that it is being looked into for I am not letting go of this.
Thank you,
Teresa Mills
P.O. Box 844
Stevenson, Wa. 98648
509-771-0328
[email protected]
Desired outcome: That this is worth looking into and perhaps. Not asking for compensation no one got hurt. Yet.
Better Homes And Gardens
-
Vsn# bh10-093-999-04
Im missing a good bit of the bolts to hold together the gas burning fire pit I was wondering if you could please email me in reguards to getting that replaced thank you. Its not a complaint I just paid a good deal of money for this item and I really wanna get it together and try it out before winter hits everything else was in the box im not sure if a packer just mis packaged the peices. Please email me and let me know thank you.

t. [email protected]
Desired outcome: just a new set of the bolts so I can finish assembling
Better Homes And Gardens
-
Outdoor table and chairs
Purchased outdoor table and chairs in mid-March... Was unable to use the set for a month while the table legs were replaced for not having the holes required for the screws to attach. Finally get that done and now 3 months later it is all rusting... All the pieces have different level of rusts. Complaining to Walmart proved to be a waste if an hour of my time, since it's past 30days they do nothing about it. $551 was spent on this furniture and it is already rusted... Terrible
Desired outcome: replace or refund the furniture
This review was chosen algorithmically as the most valued customer feedback.
i am a long time customer of your brand and frequently purchase your products. I am almost always completely satisfied with your products, and although still not typically accessible financially to the average single mom. I do like them enough to go without in order to save and get them. Rewards programs and coupons, especially if they target those who...
Read full review of Better Homes And Gardens
Better Homes And Gardens
-
Better homes and gardens code cracker book issue 17
Hi I wish to make a complaint about Better Homes and Gardens Code Cracker book issue 17

if and whom is editing these issues are not doing a very good job very well
number 7 page 11 is incorrect to the answers on page 72
number 60 on page 68 incorrect to the answers on page 80
number 61 on page 69 incorrect to the answers on page 81
number 62 on page 70 incorrect to the answers on page 81

I know I like to do these puzzles and send in for the competitions but editing and proofing is another thing.

I will not be attaching these pages as I am sure you would already have a copies of this edition on file.

How do I know if you competitions are correct after noticing these errors in this editions

if you do wish to have copies than I will attach as necessary.

Bernadette Cooper

unit 1/11 Hibiscus Court
Morphett Vale SA 5162
Desired outcome: I would like to fill confident that these competitions are authentic and not just another scam.
Better Homes And Gardens
-
Retro black fan
My mother bought a Better Homes and Gardens retro fan and after two months the blades stopped spinning. The motor hums and gets really hot. We really loved the fan's looks but unfortunately it didn't last. If there is any way to replace it, that would be great. Especially, for it being a fan she paid good money for it. Please let me know what, if anything, can be done.
Desired outcome: Replacement
Better Homes And Gardens
-
Glue on basket
I removed the BHG tag from my new basket from Walmart. The glue is impossible to remove! Not your best move. I don't know how to get it off at all. The glue is on so thick and so "Industrial strength" that it is impossible to remove without damaging the basket itself. The glue is way tougher than the basket. I love your products and designs, but this is a disappointment.
Better Homes And Gardens
-
Bathroom mats
On 5/28/2021 I bought two Better Homes & Garden bathroom mats at Walmart in Waterloo, NY. I respect your company and felt they would be quality products.

Right after getting home I put one in each of my bathrooms next to the showers. The first shower I took I noticed that my feet were picking up strands from the mat. This continued with both mats so I decided to wash and dry both per cleaning instructions.

After the wash my washing machine had mat strands all over inside - again that was after washing. Each mat also had clumps of strands everywhere and they were a mess.

I put both in the dryer to see if some of the strands would come out and when I took them out of the dryer my dryer was filled with strands as well as the filter was completely clogged.

The poor quality of these bathroom mats do not represent your company very well and I am very disappointed that a company like Better Homes & Gardens would be selling them. I trust you will investigate this matter and would appreciate hearing back from you on the resolution.

Regards,

Donald R. Root
[email protected]
978-302-7280
Desired outcome: Investigation into the poor quality of this product and notification of its resolution. I would also like a reimbursement of the $29.44 spent.
Better Homes And Gardens
-
I didn't receive my $48 refund.
I mailed off a copy of my receipts and the 8 postcards that were in the 8-BHG blankets that I purchased. I was supposed to receive $6 back or a free one year subscription to the BHG magazine for every blanket that I purchased. I chose the refund. After a 3 1/2 weeks I received a letter from them saying that they are unable to process my refund request because the refund request was received after the deadline. Well there wasn't anything on the postcard that said there was a deadline! I mailed off everything within 30 days of making the purchases. You should honor the refund!
Desired outcome: I want the $48 that I should have received.
Better Homes And Gardens
-
I purchased a better homes and gardens wax warmer night light.
It is made from a beautiful teal glass with the metal wax warmer compartment on the top and the light is inserted in the bottom. The original light finally broke to I tried to replace it. I purchase at least four different bulbs and not one of the did the job. If the fit inside the voltage was too low to melt the wax. If the voltage was higher, the didn't fit inside the teal glass . This warner needs a 25 vt bulb the size of a christmas tree light.
Desired outcome: Please refund my purchase price of $15 or send me some bulbs that work. I have already spent hours going from store to store to find something what will work in this warmer
Better Homes And Gardens
-
BHG Elmdale outdoor furniture
I purchased the Elmdale 5 piece outdoor dining set 1 month ago. Somehow water is getting INSIDE the arms. When you tip the chair or swivel from the bottom of the arm RUSTY water leaks out! I have a brand new deck and this is a huge problem. BHG said to call Walmart not them? Walmart wants to give me $50 for my troubles. Now what? I cannot take back to Walmart I would have to get a truck. So frustrated. No one wants to help and I have 4 useless swivel chairs. See pictures below ALL 4 CHAIRS!
Desired outcome: Refund or tell me how to fix the problem, Please!
We are here to help
16 years' experience in successful complaint resolution
Each complaint is handled individually by highly qualified experts
Honest and unbiased reviews
Last but not least, all our services are absolutely free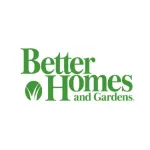 Better Homes And Gardens contacts