Balboa Press complaints
16
Balboa Press
-
Failure to provide any info regarding withdrawing a review left on a book by one of their authors
Back in August I felt a review for a certain book published by Balboa (not stating which one here because that might constitute unacceptable info - but details can be provided). However, due to an issue that has arisen between us I would like to remove that review.

I have searched online but Balboa does not (unlike Amazon) provide any information as to how I can do this. It just seems that it has to remain in existance forever.

Thanks for your assistance in advance.
Desired outcome: Advice as to how I can remove the review (or shorten it)
This review was chosen algorithmically as the most valued customer feedback.
As per the my email dating back to 14th of February 2022 to balboa press Australia. I have cancelled all book contracts due to quality issues and non-delivery of services paid for with you and am demanding a full refund of my money back. I have sent balboa press a in a formal contract termination letter a Cease and Desist for all phone calls as all...
Read full review
This review was chosen algorithmically as the most valued customer feedback.
I paid Balboa Press almost $500 to reject my book. I'm writing this to spare others from the expensive mistake that I made. If you Google Balboa Press, before you give it money. you'll find a boatload of bad reviews — some sound an awful lot like my cautionary tale. If you'd like to know more, here are the lessons learned. Lesson 1: if you are writing a...
Read full review
This review was chosen algorithmically as the most valued customer feedback.
In February this year I signed an agreement to publish a book with Balboa Press. My book is now published (April 2022) and is in the last stages of marketing and press release. My complaint is that I have now just discovered that in order to sell to retailers and bookstores, I need to purchase my own book, otherwise I will get no royalties. This wa...
Read full review
This review was chosen algorithmically as the most valued customer feedback.
I bought the Emerge package for $2199 January 30 2022. They were told it was a photo book from the first phone call, as it had already been self published. I thought since it was of a spiritual nature Hayhouse would be a good place for it but they don't accept mail ins they suggest Balboa. I thought they would be a good company since they are affiliated...
Read full review
This review was chosen algorithmically as the most valued customer feedback.
Huge disappointment! I had my children's book published by Balboa Press. The the whole process of publishing my book became a deeply disillusioning and disappointing experience. I feel like I was being robbed of the joy that publishing my book was supposed to bring me. I've got so depressed and disillusioned with this whole experience that I couldn't...
Read full review
Balboa Press
-
Marketing
I purchased the Chapter Two package, which on Balboa Press own website states :-
• A professional media release — Expertly written by a Balboa Press AU representative, your media release will be customized based on information you provide about your book.
• Distribution to 300 Australian media outlets — Your media release will be distributed by Balboa Press AU to a minimum of 300 undisclosed media outlets throughout Australia. Recipients will be chosen based on location as well as your book's specific genre/message and may include TV and radio stations, magazines, newspapers, and online publications"
Now I am receiving phone calls from their Marketing Department DAILY stating I need to be doing my own marketing. The first phone call I had lasted nearly 45 minutes and only towards the end did the penny drop and I realised that they were trying to get another $3000 out of me to design a website.
I have paid for a basic package which includes a press release - this was sent to me and I corrected a couple of things and sent it back. I has been a week now, and no reply, the lady who sent it to me is not answering the phone or her emails and now I am being told I need to pay extra to get basic marketing!
The publishing consultant has been very good, and I am pleased with the book itself (published in March) but the marketing situation is turning into a nightmare. I just wish to be left alone to write my second book and not have to field daily calls from Marketing to cough up for additional services that according to the Terms and Conditions is included as part of the package I - in good faith - paid for.
Desired outcome: Complete the press release (at no further cost) as part of the service I have paid for and stop hairdressing me with further calls.
Balboa Press
-
Publishing my book
I decided to use balboa press to publish a memoir. Unfortunately, I had no choice but to cancel my agreement with them before we even really got started. Roadblocks, lack of communication about what I can have in my memoir, I was told I need a power of attorney for all people mentioned in the book, lack of clarity on issues and poor customer service, meant I simply couldn't work with them a couple of weeks in... Now they will not refund the first deposit I gave them, even though all they did was scan my first couple of chapters and tell what I need to do to change the book before proceeding. I am very disappointed. I have my first book published with them, which I published five years ago, and it has done nothing in terms of sales, due to poor editing, and so I have removed it from their website. I will rewrite the book using a different company that is more professional and not just trying to get my money.
Balboa Press
-
Total fraud like throwing out your money.
Don't give these people money. They are dishonest and thieves.
Give me a refund you creeps.
Please don't give them your hard Earned money they lie. Louise Hayes owns this company I thought she was honest it's criminal. They don't stop hounding you for money. They don't pay the royalties either. It's been a total negative and expensive experience I won't to save people the pain and lies.
Balboa Press
-
After reviewing the balboa contract I declined. Still haven't received my money back
I had decided to try Balboa press based on their marketing agent's explanation and paid my deposit.

I received an email with the contract. After reviewing the contract I decided that it did not meet my expectations and declined signing and submitted the return email.

Almost immediately I received a voicemail call wanting to discuss my decision. When I returned the call I too left a voicemail stating that I had declined the contract and requested my deposit returned. May 22, 2020

On this same day I also emailed my contact, Kristine Dale, stating that I had declined the contract and requested a refund.

On June 3, I again left a voicemail message requesting my refund.
Balboa Press
-
Publishing book
Balboa are unprofessional, they over charge under deliver and are robbers.
Totally disappointed.
I want my money back they are criminals.
Nothing nice to say.
When they want to rip you off of thousands of dollars they will call 10 times a day, badgering. When you want something they don't get in touch.
Please don't use them I want to save people from this exorbitant expense.
Balboa Press
-
My two children's picture books. Molly wanted a cute pony. No naughty.
I am complaing about not receiving a refund
For the printing marketing of my two picture booksl
It has taken two years to be edited by balboa press and it still has not
Been printed. The final editing has not been sighned by me.
I have only paid 30, 000 for nothing in return.

Ii will be printing the book else where and marketing it myself.
For half the price.
Also I have waited two years for this editing and what do I get?
Nothing?
I am complaining for a refund just for the printing and marketing as
This has not been done.
I need a refund for nothing...
I have paid for editing publishing printing and a lot of marketing.
That was two years ago . I am sick of paying for xtra things.
My books have not even be printed...? So why can I not have a refund.
I have spent 30, 000 and need to move on. But where is my money.
I am ony on a pension and have no savings left. You have that.
Refund from Balboa press not given
No Printing marketing done
Balboa Press
-
Marketing services
They keep on asking for more payments with no fulfillment. Very bad experience. You can always publish and market your book independently in a cost-effective way. Shameful indeed they're using Louise Hay's name to get you into trap. I should have done more research and now, then won't allow me to refund my money. I paid more than $30k with them. I need my money back.

I recently found out this blog for their published author:
https://gettingnaked.com.au/2017/06/17/scammed-personal-experience-balboa/
This review was chosen algorithmically as the most valued customer feedback.
I recently published a book with Balboa Press I'm complaining about the press release that I purchased from this publisher. They are a rip off!!! I've purchased the web-optimized press release believing what was advertised: that the press release is written by a professional copywriter, and optimize it for web search by selecting relevant keyword...
Read full review
This review was chosen algorithmically as the most valued customer feedback.
Helpful hint: Balboa Press's contract has, "Zero Day Cancellation" Please read the contract. I did not and it cost me $394.00. My contract 04-19-18 cancelled 04-21-18. I requested that they reduce the charge to $150.00. After several friendly conversation they refused. I am a 90 year old WWII Veteran. I still have hope that they may change their mind with an additional $244.00 refund. Victor Virzi
Read full review
The complaint has been investigated and resolved to the customer's satisfaction.
This review was chosen algorithmically as the most valued customer feedback.
I recently published a book with Balboa Press, and I am writing to let everyone know that they are a rip off! While I was pleased with the production my book, everything else was a disaster. They harass you with marketing calls to purchase more services, their customer service representatives for the most part are pretty clueless, and now they are going on...
Read full review
We are here to help
16 years' experience in successful complaint resolution
Each complaint is handled individually by highly qualified experts
Honest and unbiased reviews
Last but not least, all our services are absolutely free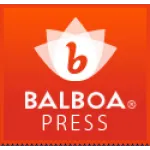 Balboa Press contacts