Ask.com
-
Scam to charge you $45
I asked a question for which I agreed to be charged $5. I never agreed to offer of a "free" membership. A week later I got charged $45. When I contacted them to complain I was informed that apparently if you ask a question you get the "free" membership whether you want it or not and it turns into a permanent membership (presumably with a charge of $45) after seven days. This is a complete scam. Don't use them unless you like to pay someone $45 for NOTHING because they will not reimburse the money, they simply cancel your subscription. So you end up paying $50 for your question. Nice little scheme, huh?
This review was chosen algorithmically as the most valued customer feedback.
I canceled my membership with just ask a month ago and i was told i would not be charged 66 dollars again, , i got my visa today and they charged me for a membership that was already canceled, , I WANT THIS CHARGE REMOVED FROM MY VISA, , NOW.
Read full review of Ask.com
This review was chosen algorithmically as the most valued customer feedback.
the original site says ask a question for $1.00. i am now being charged a membership fee of $60.00, i did not want a membership. now i can only talk to people who can't help me and won't transfer me to someone who can help. Create a password for your account Inbox Jeff from JustAnswer [protected]@ask.justanswer.com via sendgrid.net Tue, Jul 20, 8:01 PM (20...
Read full review of Ask.com
Ask.com
-
unauthorized debit card charges
My question was never answered. I am a simple disabled Veteran. Your company is a scam that picks on poor people like me. I was informed that you could answer a simple question. I gave you my debit card information.
You took advantage of me. I am on a limited social security. If you do not refund the money, I won' t be able to put food on my table the rest of the month. I am going to have to contact my case worker and ask her to settle this impropriety. Please refund this money so I can eat!
Desired outcome: full refund to my debit card.
Ask.com
-
I am complaining about a membership fee Just Ask is trying to charge to my credit card. I never signed up for their membership.
About 2 months ago I ask.com a question, which was suppose to be free. Last month my credit card they charged $50.00 to my credit car account. My Credit Card contacted me and sent me a new credit card with a new #. Today the credit card company contacted me and told my Just Ask was charging another $50.00. to my account. I wonder how they got my new card #. I called Just Ask & they told me they sent me an E-mail saying that I had a trial Membership. I don't think I got that E-Mail and that I did not let them know I owed them a membership fee. Since I never saw the E-Mail & I did not let them know I was not interested in being a member I still needed to pay the $50.00.
Desired outcome: I should not have to pay this fee. I feel like this is a scam!
This review was chosen algorithmically as the most valued customer feedback.
please refund my money it was a waste of time appraisel was not even close to the value not happy at all it took days to get back to me had it appraised years ago and i needed a new one for insurence reasons
Read full review of Ask.com
Ask.com
-
Just ask website
April 10th: Went on Just Ask's Website, which was offering a $5 for one week service. Had a question about my car which was not Cranking/Starting.
Was given misleading information and was told to order various parts and tools.
After 7 days was charged $34 for the month.
It is now May 14th, after spending $203 my car still does no crank/start. Can not state that they intentionally delay by giving contradicting instructions. However, I can state that after spending $203 I still have a car that will not crank or start and will still need to pay more for diagnostic testing, which may at least let me know what may actually be wrong. Their Customer Service Dept seems to be run by a generic/robotic switchboard, not an actual person from what I could tell.
Ask.com
-
None
Hi, my name is Marie. I was charged over $300 for services never rendered and when I "chatted" with an assoc. we were constantly disconnected and I would have to start all over again until the fourth time when they asked me for a $1 to speak to someone. I was not about to give them my cc info again!
I can be reached at [protected]@hotmail.com for any further questions.
Desired outcome: full refund
This review was chosen algorithmically as the most valued customer feedback.
I was charged 46.00 after I canceled my 5.00 7day trial. I want my credit card credited.
Read full review of Ask.com
Ask.com
-
Just Ask
Took the trial and can't cancel. I WANT OUT OF THE TRIAL. DO NOT BILL ME BEYOND THE $1 INITIAL FEE AND YOU ARE BEING TOLD WELL WITHIN YOUR ADVERTISED TIMEFRAME. CLOSE JUST ANSWER NOW PLEASE AND DO NOT BILL ME BEYOND THE $1 THAT WAS ALREADY BILLED.

This appears to be a ripoff and I want no part of it. You CANNOT cancel online.

[protected]@yingstengineers.com

Please confirm in an email.

Thank you,
steve
Desired outcome: Close $1 trial before you bill my card and I have to contest.
Ask.com
-
Charged for nothing. Customer service hung up on me
I asked for an art appraisal which I never received. But they had no problem charging my card. I called customer service tried to explain my situation and I kept being referred back to the website but because of there virtual assistant I could not get to the sign in. He kept insisting that the problem was I needed to view the website on a full computer. That wasn't an issue in the beginning when they took my card and charged my account. These people are thieves not "experts" as advertised.
My conversation was yesterday, April 9, 2021. I requested a full refund which was denied. They Said they would cancel any "membership", but I don't trust them at all
Ask.com
-
refund unable to access site to contact them
i have contacted the company and my bank and they refunded me for the months but i was wanting them to go back to when they first started taking from my account. but i was shut from the account i had been able to access just within this past month. they won't even acknowledge my e-mail. i need to contact them because i can't afford $46 monthly for something i never used and hadn't signed up.
Desired outcome: refund or my money or at least be able to contact them
This review was chosen algorithmically as the most valued customer feedback.
I requested support from JustAsk in January 2021. I paid for the internet support as well as a gratuity. I did NOT subscribe for monthly support - for which I'm being charged CAD40.00 per month. Please cancel this and refund me for the three months' charges.
Read full review of Ask.com
This review was chosen algorithmically as the most valued customer feedback.
Tried to ask a question but failed to complete AFTER Card details provided. Please cancel immediately and and confirm that no funds have been debited to my card confirm to email r.k.medd.[protected]@cantab.net Thank you R.K.Medd
Read full review of Ask.com
Ask.com
-
cancelation/billing
I signed up for justask last summer, only for the trial week and then cancelled the service. Recently, I went back to your site and tried to sign up once more only to be told that I am still a member and didnt have to pay again. I asked repeatedly if I've been charged this entire time even after I cancelled and recieved an e-mail stating this? I was then redirected to the payment page each time and was sent a message asking when I was going to complete my application andprovide my credit card #. In my reply I said I will not until I get an answer regarding if or if not I'd been charged all this time. I got the run around and no reply.
Desired outcome: Provide me with my account activity and length of payments, if any, I was charged for. If I had been charged, I want the full amount refunded immediatly.
Ask.com
-
JustAsk.com
I was questioning about my parakeets and haven't got a response. The assistants keep leaving the conversation. Now I may have lost the page I was originally conversing on. When I try to search for "JustAsk.com" "JustAnswer.com" comes up instead. The widget says "Just ask a question." It was originally supposed to be $5. They charged me $29 and I still did not get an answer from a vet so I want my money back! Jennifer Alex
Desired outcome: $29 back and cancel membership
Ask.com
-
Just ask mechanic
So I used this one time. The same day I tried to cancel because my question wasn't even answered. The person I was messaging sent me a link that did not provide me with an answer at all.So now they have charged my card 50 dollars that shouldn't have been charged for. I want a refund of my 50 dollars and to be removed from this immediately. Cancel any membership!

Adrienne Hall
Desired outcome: Refund and removed all together
This review was chosen algorithmically as the most valued customer feedback.
When I checked my online checking account tonight I discovered that Just Ask had deducted forty six dollars from my account today. I have not authorized them to deduct money from my account and do not want them to deduct anything else. I would appreciate getting a refund. I am 78 years old and do not need to be bothered this way.
Read full review of Ask.com
Ask.com
-
No getting a refund
I joined Ask for 1 dollar to ask a question about my sewing machine. I was sent to a car mechanic. I canceled immediately. This morning I see where I was charged $37.00 on my bank account. I called the 800 number and was told that when I paid the dollar I was a member, He ask me did I read the agreement., Yes, and it says you have 7 days to cancel . I did with in minutes. He didn't like that answer and hung up on me.
This company is a scam and I am out $37.00 It's very frustrating to know what this world is coming to. So many scammers and dishonest people.
Ask.com
-
when l went on this site l wasn't told that each month this site would be taking out money from my bus account esch month
I went on this site to ask one question and now each month this site has been taking £39.00 from my bank account each month, l, ve tried emailing them and so has my bank but they have not replied to me or the bank, this site has taken over £500.00 from my bank account l, m not a rich person so this is alot of money to me, l want them to give me my money back. I, m just wondering how many more people have been ripped of from this site
We are here to help
16 years' experience in successful complaint resolution
Each complaint is handled individually by highly qualified experts
Honest and unbiased reviews
Last but not least, all our services are absolutely free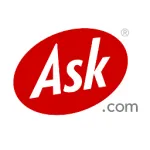 Ask.com contacts