Armstrong Steel Customer Care Service

Armstrong Steel Building Systems

5889 Greenwood Plaza Blvd.
Englewood
Colorado
United States - 80111

Customer Support Phone Numbers

Work days:

| | |
| --- | --- |
| Mon | 8:00 AM - 5:00 PM |
| Tue | 8:00 AM - 5:00 PM |
| Wed | 8:00 AM - 5:00 PM |
| Thu | 8:00 AM - 5:00 PM |
| Fri | 8:00 AM - 5:00 PM |
| Sat | Closed |
| Sun | Closed |
Armstrong Steel Complaints & Reviews
They have very aggressive sales tactics, sometimes not very ethical ones. All of their representatives get their percents from each sale they make, so they're very interested in selling something to you, even if you don't want it and called them to ask absolutely different questions not...
We contacted the company Armstrong Steel Building, when we started to plan the building. We contacted the team and they were ready to start the work at any time. However, they have changed all plans too often and sometimes they forgot to inform us about these changes. As well as all their...
Our company has ordered metal buildings of various types from Armstrong Steel Building. We have our own customers, who have waited for the orders, but this company misled us. We didn't get these orders on time, so we informed our customers, who wanted to get more details. We tried to get any...
I didn't like that the people from the company www.armstrongsteel.com changed our agreement all the time. It wasn't great and we weren't happy that we hired them. The staff wasn't constant and they changed everything. The dates, the terms and the whole deal. When we...
Stay as far as possible from the company www.armstrongsteel.com. You will waste a lot of money, if you decide to deal with them. I started to work with them 9 months ago and we signed the contract. They started to work on the steel building and I paid the deposit in amount of $10, 000...
People, don't deal with the company www.armstrongsteel.com. I spoke with the rep, who explained that the size of the building, which I wanted, was unavailable. I started to ask about how to change the design and the size, and he helped me, but I didn't understand why, the price...
People, the company www.armstrongsteel.com is unprofessional. I spoke with the rep before I decided to deal with them. The rep provided the total sum of the all services and construction. After we signed the contract, this ### started to change the prices and total sum changed several times. It was too annoying and inappropriate for me at all.
Don't use the services of the company www.armstrongsteelbuildings.com. I decided to try their services, but they started to take money from me. They took a lot of money, but the job hadn't been done yet. When I asked to provide anything, what they did during this time, they...
Recently Discussed Complaints
Consumer Tips & Tricks
Worst rating
Subjects of Wide Speculation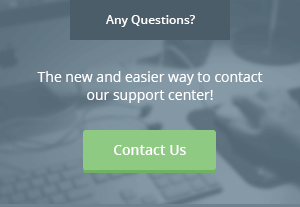 Latest News & Stories
Stay Away
Latest Questions
Latest Groups
Today's Mess-Up Photo