Amtrak
-
damaged luggage by representative
I was getting on train Dec 02, 2021 in Erie Pennsylvania going to New York City through Adams Travel Agency Train 48 at 7:20 am. The young black man told me to get on the train and he would do my luggage. When he grabbed the one piece of luggage of two he didn't grab it by the luggage handle and he grabbed it by the extended handle to move with you and snapped it off. There is no way that it can be fixed. When I got to New York to the hotel and before I left to return to Erie I had to purchase another piece of luggage costing me $109.00. I expect to be refunded promptly. Thank you Maria E Czulewicz, 636 East 12th Street, Erie, Pennsylvania 16503. Phone 814-879-0792. [email protected], Res. # 9AE738-04NOV21
Desired outcome: reimbursed for cost of luggage
Amtrak
-
Filthy bathrooms and unruly staff!
A staff member was issuing orders today about your policies, regarding potential volunteers of Amtrak. What is your policy. An Amrak employee stated that the Corporate office does not apply to the Winter Park Station in Florida, and told them not to listen to Corporate regarding that issue but to listen to Management..9am to 11am hour #12/2/2021.. What is your position? Filthy grounds and bathrooms at the 9am start of the day...took pictures and reported the issue to the City of Winter Park Florida... Regards Bridgette Tara Neal... Ps does the cleaning crew speak for your company?
Amtrak
-
Passengers did not wear mask
On 29 Nov 2021 my husband and I boarded car 5210, Sears 65 and 66 headed to Lorton VA and seated next to passengers assigned to seats 67 and 68. For the entire trip the two gentlemen did not wear their mask, the attendant never came to check if all passengers were in compliance in wearing mask. I have been traveling Amtrak for approximately 2 years and during COVIC 2020 there were random checks. Unfortunately, I guess based on the lack of personnel you have no one to conduct spot checks on if customers are wearing their mask. The sad part about this trip the one gentleman cough the entire time, they seem like repeated offenders who refused to wear their mask. I was definitely uncomfortable on this trip. I am scheduled to travel in December, but I might have to drive. We tried to get a room or sleeping car your prices are ridiculous. In fact, we put in two bids and unsuccessful. In addition, on one occasion I went to the front counter to ask if there were rooms available and the representative confirmed there were rooms available. However, you would charge me an additional 504.00 to upgrade. I have been an advocate in riding Amtrak and referred many of my friends and family to travel using Amtrak. I don't believe I will travel with you for the near future. I do have a small video clip of both passengers. I would like to go viral on social media, but I want to hear from someone about my complaint. Thank you in advance. My email address is [email protected]
Desired outcome: To band passengers that are not in compliance and receive a refund for this trip.
Amtrak
-
Wrong travel service
I booked an Amtrak to Chicago. Upon arrival at Indy, We were placed on a bus to Chicago instead. I paid for Amtrak not a bus. Additionally, as a disabled veteran I was hoping for handicapped seats. However, those seats were filled with the drivers possessions. If this is how Amtrak does business, with a bait and switch, then we will never be using either service again. Thanks for starting off my 20th anniversary on a bad note.
Desired outcome: A refund
Amtrak
-
fayetteville NC
My name is Doreen Avery, I had the most unfortunate trip with Amtrak on the 21st of November. My train was late. while waiting in the waiting area I had to encounter a homeless woman scratching her leg which had black stuff coming off into the air. there was no place for me to move out of the airflow. the effect of my encounter with this horrible situation I have a serious eye condition. you will be hearing from my lawyer.
Desired outcome: compensation
Amtrak
-
Route 785 11/6/21 - very rude customer service
Rushing to put my bike into the first car in the 20 seconds allotted to the stop in Oceanside, my mask slipped down off my nose. As I was pulling it up before I was to carry the bike into the train (I'm a 68 years old- fervent mask wearing advocate) the employee proceeded to berate me in an obnoxious loud tone telling me I would be ejected from the train the next time he saw me with the mask down. I never had my mask down on the train so I have no idea what he was talking about or why he was being so bellicose. . And I had every intention to wear it as I always do. He was extremely rude and told me how he had been doing this for three years now and he was in charge. He obviously liked to badger elderly people. And he was Obviously a very important person. This will be the last time I ride Amtrak.
Desired outcome: Fire this ride employee who doesn't know how to treat customers even after working there three years. Unless, of course, this is company policy.
Amtrak
-
on line service to purchase tickets
Your on line system is truly frustrating I found a low-end cheap fare, selected and filled out all the necessary info When I hit the purchase button, the system would not allow me to proceed further I tried filling out the necessary info a second time with the same repeated result When I went back to the site, the fare I had reserved was unavailable and had increased $80 This is the third time I have experienced this with trying to purchases on line I called to note my experience but the hold times continue to be very lengthy I use AMTRAK very frequently and wish it was an improved experience
Desired outcome: that when I reserve a fare on line, that you allow for suffcient time to allow me to complete my info on line Otherwise, you are misleading and frustrating your loyal customers
Amtrak
-
Malfunction of doors during a trip
On 10/16/2021 I was On a 1:17 train heading to Wilmington, DE. When the train arrived at the station the doors on my car did not open, and then proceeded to the next stop which was Newark, DE. I was attending a funeral service which due to your trains malfunctioning I ended up having to pay 50.00 for an Uber car to bring me to my location and I missed the service. I am not sure how your staff on the trains don't check to ensure all the door have opened, I was very unhappy with the service down and would like to a refund for my trip. I hope a resolution can be settled for this issue. Thank
You. My reservation number was 8B2924 my
Name is Ivy Williams my phone number is 631-484-9927. My email address is [email protected]
Desired outcome: Refund for trip
Amtrak
-
Palatka Florida Amtrak station
Your station is a disgrace to Amtrak and to the town of Palatka. The passenger train stops there, so even if nobody gets on or off, everyone aboard sees this station. It is a pigsty. Garbage cans on the front and rear are full of rotting garbage which flows onto the passenger platform. It reeks. Vines have overgrown the platform and the eaves have rotten through in several places. It is shameful.

I suggest you spend a few bucks and have the garbage cans removed or serviced regularly. Clean up the exterior, pick up trash, sweep it clean. Repair the eaves and repaint. Amtrak, do this now or beg the Chamber of Commerce there to get the job done. I suggest the top executives of Amtrak travel a Palatka, get off there and get that job done, then meet with the local officials. Shame on Amtrack!
Desired outcome: Clean up the station exterior, remove the garbage, repair and repaint the exterior, and keep it looking like something Amtrak is proud of.
Amtrak
-
Customer Service
Hello,

I recently had to book a train for my in-laws to come visit us. After numerous times trying to use your website which does not work at all, and no one seems to be correcting the issue, I was told to call Customer Service to book my travel.

I spent about 1.15 hours on hold waiting to book my travel. The person who took my booking did not spell my email correctly, so I never received any confirmation of the dates/times.

I called today and spoke to a person named K. after being on hold for 1.5 hours. His aggressive and annoyed tone (like I was imposing on him) were not appropriate. He was going to email me my itinerary, and said he sent the email. I spelled my email address to him and he said everything is spelled correctly on his side, and to check my spam/trash/etc.

At this point I asked to be transferred to a manage, he response was dismissive, telling me he would transfer me once we were done.

He then asked for an alternative email address and I was was telling him this address he realized he had spelled my email incorrectly. Now I clearly spelled this out to him, but he did not listen, instead he proceed to tell me he had spelled it out to me and I had somehow told him [protected] is correct. In what world would I say my email was correct if indeed it was spelled incorrectly?

The truth is he sent the email to the same address the original person spelled incorrectly. He did not verify my email address (again, I would not say that the email was ok if he would have told me what he had on file).

Once I finally received the itinerary in email he hung up on my without transferring me to a manager.

A couple of things:
1. Please fix your website? If the website were working I would not have had to be exposed to your customer service which was very poor IMHO.
2. Hire more customer service employees! I should not have to wait for over an hour or hour and a half to speak to someone. You need help here

I just noticed the suggestions for complaint details on your website, it say to be polite. K. was anything but polite, his tone throughout my experience was that I was wasting his time, he had better things to do, and I'm stupid - that was the experience.
Desired outcome: Apology for the terible way I was treated as a custom of Amtrak
This review was chosen algorithmically as the most valued customer feedback.
This is a Complaint of Awareness not to find fault with a person. On my returning Amtrak trip on the first morning I must have been a sight, my unsteady walk and slurred speech coming into the Dining car and asking for orange juice with my breakfast. It was my fault for not identifying myself as a Diabetic II by showing my Red Medical Dog Tags being Retired...
Read full review
Amtrak
-
Viewliner changes
I paid $1, 000 last December to go up North to visit my daughter on AMRAK in a roomette, but gladly paid it knowing I could stay in my roomette the entire time, as it had a toilet and sink in the room, as well as room service for meals. I booked my ticket for this year's trip back in July, and now I find out that the new Viewliners don't have a toilet in the roomettes! When I've asked why, I was told passengers complained it was unsanitary. I'm a nurse, and I no problems with the toilet in my room. The lid was tight and there were no odors, plus I wiped everything down as soon as I got in my room. Now I have to share a communal bathroom with other passengers, which given COVID, makes me nervous. Not to mention I have to get up several times a night to use the toilet due to a medical issue. I am beyond distressed about having to leave my room in the middle of the night, in addition to having to possibly wait to use the bathroom. Why couldn't you have two sleeper cars-one for those of us who like the in room toilets, and those who don't? I have called customer service three times to find out if I am in the new or old Viewliner (Car 10 on the Silver Service), and have gotten three different answers. This will be my last trip on AMTRAK!
Desired outcome: If the old Viewliner car is available on my trip, I want to be moved to a room in that car.
Amtrak
-
Transportation
We are 30 mins outside of the destination and have been stuck here for 90 MINUTES. We were supposed to have arrived 40 minutes ago. They said norfolk Southern isn't communicating. Then why did another amtrak train pass us? How come another amtrak train going the same direction as us can pass and according to the conductor we havent heard anything yet. Okay. Bullshit. Especially when ANOTHER ANTRAK TRAIN JUST PASSED US.
Amtrak
-
10-ride ticket
I bought a ticket good for 10 one-way trips between San Luis Obispo and San Diego, California. Travel Is limited to an 8-week period between July 26 and September 23.

The tracks were closed between San Luis Obispo and Goleta, California, amounting to approximately 1/3 of the total route, for three weeks during August. I needed to drive rather than take the train during that period.

Since travel was unavailable for those three weeks, it is only fair that Amtrak. extend the period for three weeks. However, I am told by both the San Luis Obispo station and a train conductor that Amtrak does not accommodate that basic adjustment. This is blatantly unfair, and I therefore request that my ticket be extended by the three weeks to compensate for the track closure.

RES # 520B56 - 19 JUL 21
Desired outcome: Extend my ticket by three weeks (through October 14, 2021)
Amtrak
-
Train availability
Amtrak have removed trains from Harrisburg to Philadelphia between 4.30 pm and 8.30 pm . My work schedule is from 8.00 am to 5.00 pm everyday. As no train is available from Harrisburg to Philadelphia between 5 pm and 8.30 pm I have to wait 4 hrs to travel 1 and half hour to reach home which is causing me health issues. I have contacted Amtrak directly the customer service didn't help much they are saying as not much passengers travel from Harrisburg to Philadelphia they have permanently removed trains between those timings.

My request for the Amtrak service team is add at least one train in between 5.30 pm and 8.30 pm asap. It will not only help me it will help everyone who is travelling from Harrisburg to Philadelphia for work as their is no means of other transportation available. I buy monthly pass from Amtrak by spending 425$ to travel three days a week and I am not satisfied with the service at all customer have to wait 4 hrs to travel 1 and half hour journey to reach home.
Desired outcome: Add atleast one train from Harrisburg to Philidelphia between 5.30 pm and 8.30 pm asap.
Amtrak
-
I am writing to complain about my treatment while traveling
I was a passenger on train #65 @ 10:22 pm from Providence R. I. to Thurgood Marshall BWI on August 7 2021. Resv. #123743

During that trip I was disrespected by the conductor. I feel I was blatantly discriminated against. I'm not sure if it was because I am a senior or because I am a lady of color. I was assigned a single seat so maybe he didn't feel I qualified to have a single seat. I still don't understand why I was treated that way, I really feel it was because of my color.
let me give some background:

From the moment I sat down the conductor came to me and said, "I don't think you belong in that seat". I showed him my ticket, he said, "you can't sit here because I'm showing you as a no show", my reply how can I be a no-show when I'm sitting here, he then said he show me as a no show going to Rhode Island, (surely I didn't walk from Maryland to Rhode Island). he insisted that I move that he could find me a seat in Coach. I said I paid for business and wasn't going to coach. He continued to come back and harass me, finally I agreed to move to a seat further up because by that time I was getting nervous and stressed out. He took me to the front of the car and said he had reserved me a seat in 1d when we get to New York. That trip to N.Y. was the most miserable ride ever. I felt every bump and twist, consequently my sciatic nerve was bruised.
Then to add insult to injury when we got to N.Y. I was seated right across the isle from my original seat and no one sat there from N.Y. to BWI, also before N.Y. I went to the restroom at some point and the seat was empty. I think he felt I did not deserve to be in business class and certainly not in a single seat.

That conductor needs people skill especially when dealing with Brown skin people. He need to know color discrimination is illegal and will not be tolerated. I'm sure your records will identify him.

I had already booked a trip for October 13 and 19, reservation # 56B004, I hope the employees are not as arrogant.

Doctor Mary McLaughlin
410 747-7070
Desired outcome: My desire is that my entire fare is refunded to me. I also request your employees are given sensitivity training.
This review was chosen algorithmically as the most valued customer feedback.
Amtrak is discriminating against me for being disabled based on my service dog. My service dog does not hold it for 6 hours and I put a diaper on the 22 lb. dog I can change in a sanitary method and place in a scented bag. I have the right to change my dog's diapers and my dog has the right to use the diaper and get it changed while on the train. It can be...
Read full review
Amtrak
-
Amtrak service from Chicago to San Francisco
Our Res#2366DB for the California Zephyr on 7/28/2021. Food was the only thing & the sceneary that was good. Train was very dated & dirty. We were told if you had to do #2 to go to the bathrooms down below, because in our room bathroom had no exhaust ventilation. Really? Third world accommodations. At night the noise of banging, rocking & the springs bottom out to hit solid metal was not comfortable to get any sleep. Don't count on sleepy joe biden to help you with much needed repair on your tracks, he's only a puppet. This was bad enough, but to have one delay after another was over the top. Way too many trains & not enough tracks. Mechanical troubles & then crew ran out of time. Eight hrs late to Emeryville & missed our flights out of San Franciso to Fort Myers, FL. I would like a response, but that is unlikely.
When I hear people thinking about taking Amtrak, I will tell them about our experiences & suggest they fly or take Greyhound for better service.
Very Sincere, Roger & Debra Williams
Desired outcome: A response would be nice.
This review was chosen algorithmically as the most valued customer feedback.
As new equipment is ordered, here are suggestion to improve the quality. Emulate the airline by offering pillows and blankets, so that is one less carry-on passengers have to work about. Ad better quality seats and foot rests. current equipment is hard to operate and not very comfortable. Try adding seat-back tv-games. Follow your competition, the airline...
Read full review
Amtrak
-
Julie, Amtrak's automated system. Horrible!
On 6/29, 2021, from 1:30 pm to 3:30 pm, I tried to get my e-ticket resend to my e-mail. When called, I was connected to Julie, Amtrak's automated system. She was unable to help me with my problem, so I asked to speak to an agent. When I was switched over, the phone would ring a few times before going into a busy signal. This happened more than 8 times. Later, I tried again and was directed into a phone query. I gave my info and waited for a callback. When I got the callback, it appeared as spam on my phone. I answered the call and was prompt to press one to accept the call; when I press one, I waited a while before the call went into a busy signal. Someone needs to check on Julie from time to time to make sure she is working as designed. Something so simple turned into a two-hour project, which hasn't been resolved. Ridiculous!
We are here to help
16 years' experience in successful complaint resolution
Each complaint is handled individually by highly qualified experts
Honest and unbiased reviews
Last but not least, all our services are absolutely free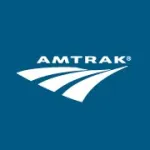 Amtrak contacts