AllBirds Customer Reviews
12
Rate your recent experience
Pros and Cons of AllBirds: A Review Breakdown
AllBirds has received numerous positive reviews, with customers raving about the company's comfortable and sustainable footwear options. Customers appreciate the high-quality materials used in the shoes, as well as the company's commitment to environmental responsibility.

Many reviewers praise the comfort of AllBirds shoes, noting that they feel like walking on clouds. The company's innovative use of merino wool provides a soft and breathable material that helps regulate temperature and keep feet dry.

AllBirds' commitment to sustainability has also received high marks from reviewers. The company uses environmentally-friendly materials and manufacturing processes, and sources its materials from ethical and responsible suppliers.

Customers appreciate the variety of styles and colors offered by AllBirds, as well as the company's dedication to customer service. Many reviewers note that the shoes are easy to care for and retain their shape and comfort over time.

Overall, AllBirds has garnered a loyal following for its comfortable, sustainable, and stylish footwear options. With a strong commitment to quality and environmental responsibility, the company is a popular choice for those seeking functional and fashionable shoes.
Disappointed with AllBirds: Poor Quality and Customer Service
I gotta say, I'm pretty disappointed with AllBirds. I bought two pairs a while back and they fell apart in no time. Like, seriously, I barely wore them and the wool on the inside disintegrated and holes started forming. I reached out to them about it and they basically told me tough luck, even though it was clearly a problem with their product. I mean, I've got shoes from Nike, Clarks, Merrells, and Converse that have lasted me way longer than these $100 AllBirds.

I even joined their consumer panel to try and help them improve, but it seems like they're not interested in listening to their customers. I've seen a ton of stories online about other people having the same issues with their wool and tree runners.

When I reached out to AllBirds again recently, they asked for a bunch of information and photos, but then just told me they couldn't do anything because too much time had passed. They also had the nerve to suggest that some of their employees just buy new shoes every few months, like that's a realistic solution for most people.

Honestly, I think companies should stand behind their products and fix any defects or issues that come up. Especially when you're charging over $100 for a pair of shoes. I'm not gonna buy from AllBirds again and I'm gonna make sure everyone knows about my experience. It's just not worth it when there are so many other options out there.
AllBirds Tree Runners: Inconsistent Sizing and Comfort Issues
Had a pair of Tree Runners for a couple of years and wore them every day. Never had such a comfortable shoe. So it was a no-brainer, once they got a bit ratty and holey, that I would get a new pair of the exact same shoe (size 7W).

It only took a couple of days to get to me, which was super impressive. But these new size 7's were much larger than my orignal size 7's that I bought only 1.5yr earlier. I checked the labelling, and my old and new pair had exactly the same specs. I asked AllBirds if maybe they had changed manufacturer since they went public, but they said no.

So I returned the size 7's and got a pair in size 6. Got them, and they were too tight!

At this point I figured I'd have to suck it up and re-buy the size 7's again, and tie them up extra tight so they won't slip as I walked in them. However, when i got this new pair, they were a perfect fit, just like my original, old worn out ones! I am convinced that the first 7's I bought this time around were labelled wrongly, or they have lost all quality control in manufacturing.

Anyway, I was just happy that I got the right size eventually, and since AllBirds insisted the whole time that there was nothing wrong with the size, despite the fact that there was(!), I knew the problem wouldn't be looked at, and others would just have to go through the same mess I did.

BUT, it's been a few weeks now, and they are nowhere near as comfy on walks. I always try to walk between ten thousands steps and 10km each day, and never ever felt the ground beneath me with my original AllBirds. I could walk forever, which is why I loved them so much!

However, with my new AllBirds, my feet were hurting from the first walk, but I kept persisting, thinking I just needed to wear them in, even though I never had to before. But several weeks later, it's just getting worse. Not even halfway through my 4km morning walk, and the balls of my feet were killing me. I didn't know how I was going to make it home and was just trying to take each step using different parts of my feet to give relief to the sore parts. As you can see in the pic below, I wore my old pair until they almost fell apart, and not once did my feet hurt in them, ever. And I walk ALOT, and they always felt great - the ground was soft and comfy, like I was walking on air. Not the case with this new pair.

Something is up with AllBirds. I honestly think that since they went public after I bought by very first pair in the pic, they're cutting costs. I used to endorse them to everyone I know, but I think i will have no choice but the try Sketchers (urgh!) since I've heard good things about them. I LOVE the look of AllBirds, as they go great with training gear and jeans alike, so I wore them everywhere before. But I can't know. My feet can't take it!
Allbirds Shoes: Disappointing Customer Service Experience
As a human being, I've experienced some unpleasant things in my lifetime and one of those is having a reputable company that I thought I could trust disappoint me. I had high hopes for Allbirds but unfortunately, my experience with them left a bad taste in my mouth.

About two years ago, my partner bought me a pair of Allbirds shoes for Christmas. As she bought them early, by the time Christmas arrived, the return period had passed. Upon trying them on, I realized they were too tight but as nothing appeared to be wrong with the shoes, we had to accept that there was nothing we could do. Fast forward to last week, as I was doing a bit of spring cleaning, I came across the shoes and decided to give them away to a charity shop. However, upon examining the shoes, I realized that the size labeling was incorrect as the Euro size didn't match the UK equivalent, so there was no way of knowing the actual shoe size. I quickly contacted Allbirds and to my dismay, they confirmed that they had labeling issues and that the shoes were incorrectly labeled.

Now, I'm not one to cause a fuss but in this case, I felt that Allbirds needed to rectify this mistake. Unfortunately, they refused any sort of refund as the shoes were out of warranty.

In my opinion, this suggests that Allbirds are not the reputable company I initially believed them to be. To have a company manufacture and sell shoes that were incorrectly labeled but then refuse to offer any sort of refund or compensation because the product is now out of warranty is unacceptable in my eyes.

All in all, I wouldn't recommend doing business with a company that treats its customers in such a shoddy manner.
AllBirds: Comfortable Shoe or Size Confusion? A Middle-Aged Woman's Experience
As a middle-aged woman with size 10 feet, I have had my fair share of struggles when it comes to comfortable shoes. With age, I have found that some shoes that previously fit me perfectly cause rubbing and discomfort, leaving me feeling frustrated and fed up. That's why I was excited to give AllBirds a try, as their website claimed that their shoes were designed to be incredibly comfortable, even without the need for a 'breaking in' period.

At first, I ordered a pair of the Allbird runners in my usual size 10. While they initially felt comfortable, I soon found that they were too short and my toes were feeling squished. I knew I needed a larger size, but as Allbirds only offered up to a size 10 for women, I reached out to customer service for advice. They suggested trying a men's size 9, which I thought was a bit strange, but I was willing to try anything for a comfortable pair of shoes.

I ended up exchanging the runners for a wool lounger, as I thought that the looser design may offer more room for my toes. Unfortunately, this pair was still too small as well, and I began to feel like giving up on AllBirds altogether. However, I decided to give customer service another try and explained the situation to them. This time, they suggested trying a men's size 11, and I'm thrilled to say that this was the perfect fit!

After this back and forth with sizing, I was a bit hesitant about the actual comfort of the shoes, but I'm happy to report that they truly live up to the hype. These shoes are hands down the most comfortable pair I have ever worn. I wore them all day yesterday, which included a two-mile walk, and my feet still felt great come eight pm. The wool material is breathable, and the shoe just molds to my foot, providing unparalleled comfort.

The only downside to my AllBirds experience was the uncertainty surrounding the sizing. I was even contemplating ordering a men's size 14 for my husband, but I'm not sure how comfortable he would be with the potential size confusion. However, despite this initial sizing challenge, I 100% plan on buying more AllBirds for myself in the future.
My Experience with AllBirds Wool Runner Mizzles: Great Fit, But Watch Out for the Heel Area
Recently, I tried out the AllBirds Wool Runner Mizzles and overall, I'm pretty happy with my purchase. I ordered a size 8 and it fit me like a glove. However, during my first walk around the neighborhood, my heel area felt incredibly uncomfortable. Despite wearing thick black socks, the back of my heels felt like they were being shredded.

Upon closer inspection, I discovered that the threads used to sew the plastic protectors on the back of the shoes were exposed and quite thick. This caused discomfort that I could even feel through my socks! Not wanting to give up on the shoes quite yet, I ordered some Dr. Scholl's heel liners to help alleviate the issue. Thankfully, they worked like a charm and provided instant relief.

Apart from this one oversight in design, I do think that AllBirds made a solid shoe. I just wish they had paid closer attention to the details. After all, if you have to sew a plastic protector onto the back, you might as well ensure that your stitching isn't going to cause injuries in the form of scrapes and blisters.

To be fair, I do appreciate the company's overall commitment to comfort and sustainability. And I do love the style and fit of the shoes. I just can't help but feel that the heel area could use a little bit more attention. Perhaps this is something that will be taken into account for future designs. Until then, I highly recommend investing in some extra padding if you plan to wear these shoes for an extended period of time. Trust me, your heels will thank you.
AllBirds Wool Runners: Like Heaven on Your Feet
I recently tried AllBirds and I must say, I am thoroughly impressed. At first, I was a bit skeptical, as they felt slightly odd on my feet. However, within minutes, I completely forgot about them and found that my feet were incredibly comfortable and happy. I was so impressed by this that I even fell asleep with them on!

It's worth noting that not every pair will be perfect for everyone. I had to return two pairs of green and two pairs of blue before I found the right ones. However, with the 30-day free return policy, it's definitely worth trying different pairs until you find the right one. When you do find the right pair, they are genuinely like heaven on your feet.

I have had some issues with finding comfortable shoes due to my medical history. I have arthritis, bunions and have had foot surgery in the past, which made it nearly impossible to find shoes that I could wear for long periods of time without discomfort. However, AllBirds wool runners have been a great solution for my feet. I can wear them all day, even when walking or hiking on uneven terrain, and my feet feel fantastic!

I'm pretty obsessed with these shoes, to be honest. Whenever I see a new color that I like, I try it out. Out of the fourteen pairs that I have ordered within the past year, I have kept ten of them. They are quite expensive, but they are worth every penny, especially considering the 30-day return policy.

Customer service has been great too. They have been incredibly polite and helpful via email. I've even had to return and reorder a few pairs, and the process has been quick and easy, with the return form available online and on my phone.

I have also met other AllBirds fans overseas and in the US who love these shoes just as much as I do. In fact, one person even suggested starting a fan club! Overall, I highly recommend giving AllBirds a try. They may just become your new favorite shoes!
AllBirds Sneaker Review: Stylish, Comfortable, and Durable
I recently purchased the AllBirds shoes and have been thoroughly impressed with them since they arrived on my doorstep just over a month ago. As a college student, I am constantly walking and in need of a shoe that can withstand the hustle and bustle of my daily routine. Not only are these sneakers stylish and on-trend, but they are also incredibly comfortable.

The use of wool in the construction of the upper section of the shoe is a game-changer. It allows for ample breathability, ensuring that my feet don't get too hot and sweaty, even in warmer weather. In fact, I've even been able to wear them without socks and still maintain odor-control and freshness! Additionally, the wool material is perfect for those colder months, as it keeps my feet toasty and warm.

The sole of the AllBirds shoe is made of a firm, yet soft rubber that has been a life-saver for me. Often times, after a long day of standing or walking, I experience foot cramps and discomfort. However, the rubber sole perfectly contours to my feet and provides the necessary support to prevent this discomfort.

One area for improvement would be the traction of the shoe. The shallow grooves in the sole can make it difficult to maintain solid footing when walking on snow or mud-covered surfaces. Yet, this has not been a significant issue, and I don't see it as being a deal-breaker.

When purchasing AllBirds, it's important to note that they are only available in whole sizes. Therefore, if you're a half size, be sure to order up for the best fit. I followed this recommendation and ordered a size 11, even though I typically wear a 10.5, and they fit me perfectly.

Overall, I would highly recommend AllBirds to anyone who is an active person and desires a stylish sneaker that can double as an athletic shoe. The combination of wool and rubber in the construction of this sneaker offers comfort, durability, and breathability that is unmatched by any other sneaker on the market.
Product Review: Allbirds Tree Runners in Jet Black - The Perfect Sustainable Shoes for Comfortable Long Walks
As a shoe enthusiast, I recently purchased a pair of women's tree runners in jet black, size 7 from Allbirds' website. I was impressed with how seamlessly the website functioned, and the myriad of color options available for each shoe. However, since these tree runners are a popular choice, my order went into backorder limbo. Nevertheless, since shipping is free, I made my peace with the wait and looked forward to receiving my new pair of shoes.

After waiting two and a half weeks, my shoes finally arrived, and I could not wait to test them out. Immediately, I could detect the quality craftsmanship and materials used in making these shoes. The wool lining provided ample padding within the shoe and made it comfortable to wear without socks. I wore them for an entire day, and to my surprise, my feet felt as refreshed as if I was wearing slippers all day.

But, AllBirds' tree runners were not exclusively designed for indoor use. I wanted to test the shoes outside, so I took a 2-hour hike through Central Park in New York City. On that trek, I discovered that these shoes were ideal for walking long distances, especially on concrete. It felt like the shoe was hugging my feet, as I easily covered miles without feeling any discomfort or strain. The quality of materials was evident as I put more pressure on the soles of the shoe and still felt supported, cushioned, and stable. However, I did experience some problems with the laces loosening up during my walk, so I double-knotted them, which solved the issue.

When it comes to sizing, I am typically between a size 6 1/2 and a 7. But, based on other reviews I read online, I decided to size up, which turned out to be the right decision. I must also say that if you have wide feet like me, these shoes might feel snug, especially at the beginning. However, walking around in them quickly breaks them in, and you will notice they begin to conform to your feet over time.

Overall, I wholeheartedly recommend Allbirds' tree runners to anyone looking for a comfortable, stylish, and sustainable shoe. These shoes are the amalgamation of quality materials, ethical production values, and supportive structure that make them an excellent investment. I would not hesitate to wear these shoes on long walks around New York City again, and I am excited about exploring other AllBirds products in the future.
Disappointing Arch Support: My Experience with AllBirds Mizzles Toppers
As someone who is always looking for eco-friendly, domestically made products, I was thrilled to discover AllBirds, a company that specializes in environmentally conscious footwear. I decided to try their Mizzles toppers and was excited to receive my first pair. Upon wearing them, however, I immediately noticed the arch support was strangely located on the outside of the shoe, making it feel as though they were trying to force my feet to pronate. As someone who is frequently on my feet, the lack of proper arch support was a deal-breaker for me.

After reaching out to the company's customer service, I was disappointed with their response, which was essentially a short "everyone's feet are different" and a link for returns. I pressed further and asked if there was a different insole option, and after a few minutes of waiting, received a response that there was an alternate insole available but it wasn't something AllBirds supplied. This experience left me unimpressed with both the shoe and the customer service.

At a price point of $149, I expect a shoe that is not only eco-friendly and domestically made, but also provides adequate support and comfort. Unfortunately, AllBirds' Mizzles toppers did not deliver in that regard. Upon reading additional reviews outside of the company's website, I became even less confident in the product and its ability to provide the support and comfort I need. Ultimately, I decided to return the shoes.

Although I appreciate AllBirds' commitment to eco-friendliness and domestic production, I was disappointed in the lack of proper arch support in their product. As someone who has tried numerous other brands and found more supportive options, I cannot recommend the Mizzles toppers to others. I hope AllBirds continues to work on improving their product to provide the type of support that customers need and expect.
Disappointing Experience with AllBirds Shoes: Sizing Issues, Wrong Product, and Poor Customer Support
As a person who wears a size 7.5 shoe, I was excited to try out AllBirds shoes. When I went to the website, I noticed that they recommend going up a size if you wear a half size, so I ordered a size 8. Unfortunately, when I received the shoes, they were too big for me. I decided to request an exchange and after waiting for about a week, I finally received the shoes. However, to my disappointment, they had sent me the wrong product and it was also the wrong size (a women's size 11!).

After contacting the customer support team, I had to wait a few days to receive a response. When I finally received one, I was asked a series of questions and was instructed to print out a return label and drop off the box at a FedEx or USPS location. However, I don't have a printer and I don't know the full product line of AllBirds, so I wasn't sure what type of shoe was sent to me. I decided to just return the shoes and asked for a refund.

While returning the shoes, I received an email stating that I would only be refunded for the product and not for the shipping cost. This was frustrating, as I felt like I had already wasted a lot of time and didn't get the shoes that I wanted.

Overall, I was really disappointed with my experience with AllBirds. The process of exchanging shoes was difficult and time-consuming, and the customer support team was not very helpful. I'm not sure if I will be ordering from them again in the future.
Allbirds Product Review: Hits and Misses
Allbirds is a brand that has received a lot of attention recently, and it really does depend on the product whether it lives up to the hype or not. Their return policy is a bit of a mixed bag, as they only accept returns on their shoes within the first 30 days. However, they do offer new insoles for only $15 which is definitely a plus.

Now, let's dive into the products themselves. The socks were a bit of a disappointment, as they ended up running smaller than what was recommended on the website. While the website suggested a Medium size, the reviewer found that they actually needed a Large. Unfortunately, once the packaging had been opened, they were non-refundable and non-exchangeable. To make matters worse, the socks ended up developing holes and wear marks within a month. Needless to say, the reviewer would not purchase them again, even in the correct size.

Moving onto the everyday sneakers, the fit was a bit strange as the reviewer could clearly see the outline of their toes through the shoes. It seemed that the tops of the shoes did not have enough height in the toe box area. However, Allbirds did accept the return without asking any questions.

On the other hand, the running shoes were a hit with the reviewer. They couldn't stop raving about how much they loved them, and would recommend them to anyone looking for a good shoe for running. While they initially tried a size 9.5, they found that they had to exchange them for a size 10. Even then, they experienced some issues with their toes falling asleep after a few miles of running, but the size 10s didn't seem to have that issue. After about 4 months of regular use, the shoes were showing signs of wear and likely needed to be replaced soon.

Finally, the flats were a big hit with the reviewer. They loved how comfortable they were, and found themselves wearing them 2-3 times a week without any issues. The shoes did cause some chafing on the back ankle if worn for long periods of walking, but overall were great for shorter outings. The one thing to keep in mind is that they do not offer much in the way of arch support, so if that's important to you, these may not be the shoes for you.

Overall, Allbirds has a mix of hits and misses when it comes to their products. While some are great quality and comfortable, others may not live up to expectations, and their return policy is a bit limited. However, if you can find a product that works for you, it's definitely worth giving them a try.
Allbirds Shoes Review: Myths Debunked and Concerning Lack of Transparency
Upon receiving my Allbirds, I felt like I had found the perfect shoe. It boasted natural, sustainable components and was seemingly breathable. However, after a few weeks of wearing them, I found out that some of the "myths" the company touts are not entirely true.

For one, the claim that you won't need socks is not accurate. Without socks on, my feet became incredibly sweaty and smelly. It's imperative to wear a clean pair of socks to avoid developing a bacteria farm on your feet.

Secondly, the claim that this is the most comfortable shoe in the world was quickly debunked for me. After just a short period of wearing them to work, I found myself with blisters and sores. Even putting medical tape on the heel didn't help, as the rough edge inside the shoe was too rough on my skin.

Furthermore, the lack of negative reviews on their website is concerning. Allbirds doesn't sell through conventional channels like Amazon, so leaving a review is inconvenient and can only really be done on third party review sites. The lack of transparency on their website is a red flag, as it makes it seem like they are hiding something.

While the customer service team was helpful with the return process, it's concerning that so many people may be reluctant to send them back, given the hype around these shoes. Allbirds may be more concerned with selling a story rather than a quality product, which is a shame considering the potential for sustainable materials.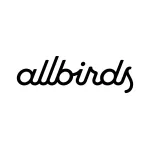 AllBirds

contacts
We are here to help
A 19-year track record of successfully managing customer reviews
Our team of experienced professionals handles each review with individual care
Honest and unbiased reviews
Last but not least, all our services are absolutely free