Newest Alert USA reviews & complaints
This review was chosen algorithmically as the most valued customer feedback.
After satisfactory service from this company for 2 years I am very upset with their cancellation policy I notified them of my Mother's passing within weeks of my renewal period. I returned all merchandise and received confirmation from the post office and was told it would be several weeks before I received any refund. I then contacted my credit card issuer...
Read full review of Alert USA
The complaint has been investigated and resolved to the customer's satisfaction.
No Customer Service/Support
This company provides emergency telephone alert units for the home. I have a problem with a new unit that their "customer service" department refuses to exchange or correct. This leaves my 85 year old father alone with no emergency unit. Calls to their help line go unresolved. Requests for a manager or supervisor go unanswered. Nobody seems to care or be willing to correct the problem. Any suggestions?
Resolved
The complaint has been investigated and resolved to the customer's satisfaction.
Unethical Business Practices
On February 2007, I purchased two emergency response monitoring systems from ALERT USA each at a cost of $325 plus $100 equipment deposit. I have been trying to close these accounts since February 2008 with no success.

First, they charged my credit card on February 1, 2008 with another year of service without my approval. Ten days later, ALERT advised me by letter of their action on February 10, 2008. My contract with them showed that funding was not due until February 17, 2008. With the help of VISA, I was able to stop payment and get this $650 reversed.

Second, although I returned the emergency response monitoring equipment to them they did not return the $200 equipment deposits. They advised that I had not returned two smoke alarms. The smoke alarms were not integral components of the emergency response systems. When I offered to purchase and send them two smoke alarms meeting their specification, they advised that was not acceptable and that I was being charged $100 each to replace them.

Third, after taking my $200 of deposits they now say that I owe an additional $18.75 for each contract because I did not return their smoke alarms in time. I sent them the $37.50 just to rid myself of their annoyance and now they claim that I still owe $18.75. I have called each month for the last three months to resolve this issue, and have been assured that it is resolved, but I continue to receive a bill the following month.

I am tired of this company harassing me over a charge that I have paid in full many times over.

The City of New York needs to cancel their license to do business. ALERT USA is a poor reflection on New York, and their business practices are highly unethical, annoying, and harassing in nature.
Non-response
Letter to ALERTUSA...no response: I became a paid subscriber to Alert USA in October of 2007. Each month when I check in (according to the company directive), I have always had a response from AlertUSA. Sometimes it takes three or four minutes, but still…an answer to my call…until this month. On August 1 I waited and waited and then tried a second time….but nothing. I gave up, and went back two hours later. This time I did get a response; however I am very concerned about that first call. What if I had been seriously injured or had been experiencing a heart attack? I could easily have died waiting for help. I did call the 800 # afterward and talked to David, but I wasn't satisfied that you would be made aware of the problem.

This is not the first time I have had cause to wonder about AlertUSA. Not once, but twice, my friends and relatives have received the alert call from your company when I was in no difficulty at all. The first time, I was in my winter coat getting into the car. The second, I was in my kitchen cooking. Is it possible I could have pushed the button inadvertently? Of course. But twice? And was it possible that a call had really come from some other client desperate for help?

I am paying a considerable amount of money, in my terms, to gain the security you offer, so I'm sure you'll understand that my family and I are beginning to wonder if we should contact another company. I would appreciate some assurances that these incidents will not be repeated.
Collect Your Trust Badge
Be recognized for outstanding customer service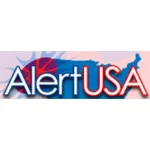 Alert USA

contacts
We are here to help
19 years' experience in successful complaint resolution
Each complaint is handled individually by highly qualified experts
Honest and unbiased reviews
Last but not least, all our services are absolutely free