This review was chosen algorithmically as the most valued customer feedback.
Aflac finds any and every loophole to keep from paying claims. Don't waste money on their scam. I see how they can afford all the commercials they run on tv. They sit back, collect premiums, and employ enough people to pick apart every claim and look for a way out of paying. In late december 2019 I was coerced into signing up for accident insurance through...
Read full review of Aflac
Aflac
-
Aflac disability short term
I applied for disability went through the forms step by step and told to fax additional information and they still denied me so why tell me fax additional forms. This company is disgusting they do not care they are terrible I could say a thousand things about them. Stay away from this company keep your money stay away from this fraudulent so call company
Mar 02, 2020
10:16 am EST
Aflac is a scam they will always have a reason to know deny there are 2 people I spoke to higher up who had 2 different reasons for my denial then when I said I want my money back they said it had to be reviewed well of course they said no I'm going to reporting this company as long as I'm on disability which is a while. AFLAC IS A SCAM FRAUDULENT COMPANY
Mar 02, 2020
10:19 am EST
Aflac does not provide disability period but they will sign you up and steal your money with ease don't expect anything or anyone to answer ! Terrible the worse company needs to be shut down there are so many lawsuits with this company they won't let me cancel or give me back my money what a shameful company there disgusting! I'm on disability and there stealing my money
Aflac
-
Claim not getting paid in full. Missing ICU and Step Down pay. PV194317
On Feb 7th I submitted a claim for an ICU hospital stay and they only paid the initial benefit and not the ICU and Step Down stay. I have spoken to customer service several times which in return they told me it was forwarded to the claims department and nothing has been done. They have all the paperwork needed obviouly cause they paid part of it only.
This review was chosen algorithmically as the most valued customer feedback.
I made a claim and was not paid i was in hospital 3 days and out of work for two months and did not get paid im very upset i'd rather have the money i spent these past months for the service that didnt even pay me. The agent that informed was clear that i would get paid. Comes to find out i make claim with every paper they needed and still got refused.
Read full review of Aflac
This review was chosen algorithmically as the most valued customer feedback.
AFLAC Vision Policy - Submitted a claim under the AFLAC Vision for cataract eye surgery removal on December 2, 2019 for reimbursement of $800 to $1, 200. Customer Service inquiries (1-81428) (1-81448). The AFLAC Claims Department continues trying to process the claim as a $75 wellness claim. Each time, I try to get the matter corrected, they set up another...
Read full review of Aflac
This review was chosen algorithmically as the most valued customer feedback.
'm writing this complaint about a claim that I submitted on 11/5/19. I sent the claim (18333665) in under our Hospital Indemnity policy. We have had the policy for at least 10 years. I sent my claim for a CT Scan in the same way as I have always sent it. I would send in my medical report and the claim would be paid. I sent in the claim and AFLAC sent a...
Read full review of Aflac
This review was chosen algorithmically as the most valued customer feedback.
HOSPITAL ACCOUNT: (P0N122F8) DATE OF INCIDENT: MARCH 8, 2019 ISSUE: Inconsistency in knowing if i sent proper documentation after a month! When 10 days ago they said i sent all they needed. Today (10/30/19)...they do not see the UB40 hospital document they needed when 10 days ago a manager said she had and all is good! Customer service seems to not know...
Read full review of Aflac
This review was chosen algorithmically as the most valued customer feedback.
My dentist submitted a dental claim on 8/7/2019 assigned claim # 017834758 for an oral exam dental xray and a prophylaxis cleaning. I got paid for the oral exam which was less expensive and paid for the xray. I was denied the cleaning because it said (wellness claims are paid twice a year for each person separated by 150 days) I was confused because I never...
Read full review of Aflac
Aflac
-
does not want to pay my wellness plan
I enrolled with Aflac in 2017, the agent that enrolled me made a mistake and did not add the wellness part into the plan. SO when I applied for it in the Beginning of March it was denied and I have been fighting ever since, they had the audacity to charge my company the different in the rate in order for me to get the benefit, and then to just say that they were not going to pay me at all. I have worked with 4 different agents and they all have the same attitude to ignore my emails and stop answering my calls. I guess everyone is trained by the same person, to be shitty in customer service. if some one can help my Last agent is Roy Brewster if that even helps someone will probably will not get a hold of me.
Aflac
-
disability
I had a very large kidney stone 13 mm. I was in hospital 3 different times. So obviously I was unable to work. I could barely get out of bed. Aflac paid my hospalization right away but not my disability they did not. My pcp and surgeon both filled out their paperwork. My surgeon refused to fill out anymore. I filed everything when I was
All done and able to go back to work. Here I am 4 months after I filed and still arguing with them. I talk to manager 1 time and they say they r seeing all paper work even from my surgeon and sending it to Aflac. Then I call next week they tell me it's not listed as me talking to anyone last week and it wasn't sent to autitor and don't see paperwork from surgeon. I flipped out told them they r a worthless company and I paid every month to have this coverage for nothing I told them I am going to tell everyone I know how worthless they r and I will post how worthless they r on every site possible and I said I quit u worthless company and hung up on them
Aflac
-
injury payments
I had one claim that was denied because Aflac said I was injured at work. I had another claim Aflac said was denied due to an existing condition. Even though my doctors stated it was not.
I have found Aflac to be worthless. Basically I paid premiums for a service they never provided. These claims were submitted between 2018-19. I worked for NHK Seating in Murfreesboro Tennessee
Aflac
-
short term disability/ accident
so I tore my tendon completely off my elbow had to have surgery to get it repaired, but because I cant say exactly what day or time I did hurt the tendon Aflac has completely denied the accident claim wont pay anything not even the xray or MRI I had, out of work for 6-8 weeks and now after submitting papers for short term 2 weeks ago im told it was filed wrong and under accident. also that it will be another week before I hear if im getting paid for the short term disability or not. and its possible that if they denied the accident claim they more than likely wont pay short term for an accident they would have to see if it qualified as a sickness, I already know its not going to be covered under sickness because its not a sickness. so I just decided to cancel all the policies I had since they want to Wiesel out of paying anything why would I want to pay someone for insurance that's not going to pay me what a ridiculous company.
Aflac
-
life insurance
We sighned up for the life insurance in February and he had a massive heart attack in April . The autopsy report shows the heart attack was not from a preexisting condition. My name is latasha i am a disabled mother of 6 children. I called in and made a life features claim after the sudden death of my children's father I am the beneficiary. He was my care giver and the bread winner I am unable to work. The claims adjuster said they need the certified death certificate only what turned into the autopsy report after the autopsy report that turn into a office note record for one day that changed into 5 years worth of medical notes because the physician statement said prediabetic. The notes showed he was not diabetic they did show his smoking history and they asked if he smoked and he told them he quit and when he was a smoker it was two black and miles a day . I received a phone call saying that the claim was sent to upper management for a improper application. This lady tried everything she could not to pay this claim . I am ready to reach out the media me and my children are homeless in a hotel waiting on this aflac claim. I really hope someone in upper management approves this claim. Or else I will do the media a disabled parent and young children left homeless due to shady insurance practices.
Aflac
-
service sucks
I put in a clam when my wife had to have surgery I called and asked questions they said they would handle it time and time again then they said need to look at and sign more forms and I did and still no answers to anything I got pissed off this happened in 2012 and I still get calls because I canceled the service why pay over 50 dollars a week for nothing aflac is bull shit it is 2019 now and still nothing all they do Is take your money from you.
Aflac
-
right of conversion a7564794
On May of 2019 I submitted a letter requesting an individual policy be issued resulting from a dissolution of marriage (per section 3 of current policy). it has been four months and multiple calls where I spoke with David, Kira, Trina, Latrice, Kathy, and Tanika; and yet no resolution has been reached to date. Through the calls I've also been issued multiple reference numbers: J06LK61, F148KN9, and G141VLI. I was put on hold to speak to Angela in the back office and she never came to the phone, What else can be done to get this matter resolved?
I can be reached at 954-655-8605.
The complaint has been investigated and resolved to the customer's satisfaction.
Aflac
-
unknowingly paying for st disability coverage that isn't based on my current income
I have been paying for ST Disability Coverage through Aflac since December 2012. I was never told that I needed to change my policy so I would have the correct coverage for my current income level. As a result, I have been paying for a policy that didn't meet my expectations. If I knew that information, I would have cancelled the policy years ago. I've asked about this before but it took submitting the question online to get an honest answer. My agent didn't ever make this clear and I'm frustrated that I wasted thousands of dollars over the years. I'm better off using paid leave through my employer than trying to pay for and submit a claim through Aflac. I still haven't received the policy cancellation forms I requested. I want them now so I can get refunded my prepaid insurance premiums. The longer I have to wait, the less of my payment I will be able to get back.
Resolved
A partial premium has been refunded and the policy is now cancelled. I still can't undo what already happened but at least I got my prepayment back for the rest of the quarter. I know I had asked about my coverage before but it wasn't adequately explained by my contact person at any given point in time. Hopefully they are better about informing people they need to ask to have the policy modified as needed in order to maintain relevant coverage for their current income level.
Aflac
-
claim service
Policy holder name - Dolores Martin Hinkle
DOB - 09/21/1932
Policy # - A0572896
Claim # - 016219885

Providing as much information as possible is virtually impossible. I have been dealing with AFLAC for my 86 year old Mom who is fighting Stage III B lung cancer since April 2019. After a minimum of 12 separate calls and submitting information on several occasions...(there was a time during all my calls, it was determined additional information was not received and after an additional call by me to AFLAC in June is was determined that the information was filed away and no one sent information back to the doctor requesting what was needed.) I then requested a supervisor and she confirmed the issue was indeed in AFLAC's hands and they had still not sent anything to the doctor and it had then been 2-3 weeks just sitting with no activity! Additional information was sent on that date all the dates of infusion treatments for her cancer. Finally today, August 16th I called once again to find out the claim had been paid! Amazing! Yes, a check for $100.00 was sent to my Mom. This is the most amazing part, documentation of treatment dates from 7/6/18 through 3/25/19 and AFLAC only paid $100 for the first date of 7/6/18 treatment. Once I spoke with the AFLAC employee, she looks through the numerous documents in the file and said it appears all that has been paid us for her initial infusion from 7/6/18 and nothing else!
I was advised by the AFLAC individual that she would send documentation that the claim information needs to be reviewed again for the missing infusion dates of 7/30/18, 8/20/18, 1/14/19, 3/5/19 and 3/25/19 for payment consideration.
Again, back in AFLAC's corner that all information has been there for review of these dates, and these were missed...! I was advised it will now take an additional 15 days for this to be reviewed for consideration of payment. AFLAC Missed this again and put the policy holder waiting again for possibly as long as a month. Please keep in mind, all of my information started on 3/25/19, and it is now 5 months later and we have received $100.

I welcome a call from anyone to discuss the possibility of getting this reviewed and managed quicker than 15 plus days!

Sibyl Kristine Bunting. POA
336-402-1309
[email protected]
Aflac
-
reinstating my policy
I canceled my accident policy in July 2019. A month later I called to ask about reinstating the policy. I was told that as long as I paid for the premiums for July and August that there would be no lapse in the policy . It would be as if I never canceled it. I've been calling and on hold for a long time to find out that they changed my effective date and I can't put in any claims for July. I am extremely disappointed after I was told that there would be no problem filing a claim for an accident for end of July. They need to answer questions consistently. I was told different answers from several customer service representatives.
This review was chosen algorithmically as the most valued customer feedback.
I've been complaining trying to get Just to straighten out for three years you take my money every month why I was working Through the company I quit the company and found out that they was a month behind I've been dealing with y'all to get it fixed did not want my stuff to go Aaron default paid the bill I half someone was sending me the form so I can get...
Read full review of Aflac
Aflac
-
accident/hospital
I first received AFLAC at my new job. My employer allowed them to come in to sell their product it is not offered thru work. First issue, the agent sent the wrong amount so payroll made an error and I received a paper for hundreds of dollars now owed to my employer. When I spoke to my agent who was emailing HR but would not answer me, she said, "well is there claims you can put in for some money back"
here is the issue, I put in several claims and they are denied. Also for my husband. Some claims were paid but not completely. I WANT TO CANCEL THIS DISGUSTING POLICY. I know have a broken foot that was an accident went to the ER and because of the break sent me to and Orthopedic Surgeon. He did xrays for himself and gave me an aircast and knee wheeler to use. THEY NOW TELL ME SORRY ITS A VISIT you get $50. REALLY? there is nothing that says that he is a different doctor and it is not a follow up its a orthopedic surgeon because there was not one at the hospital the night I went in. My agent and her assist are rude and maybe email back if they feel like it. I said I am contacting the insurance department and want these horrible policies cancelled but noone will help me
We are here to help
16 years' experience in successful complaint resolution
Each complaint is handled individually by highly qualified experts
Honest and unbiased reviews
Last but not least, all our services are absolutely free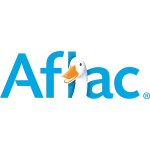 Aflac contacts