Aflac
-
Insurance
I have been paying Aflac for multiple policies for 2 years, I went to start a claim and it said no coverage, I have spoken to multiple customer service representatives, Milka on 5-27-22, Tanya on 4-8-22, confirmed it with Sharney on 4-8-22, all stated my coverage is confirmed, but when I went to file a claim, it stated no coverage, I had set up initially for direct deductions out of my baking account, noticed it was not being taken out so I started calling and sent in 3 month payments at a time, each payment was confirmed by the customer service people every time as stated above
Desired outcome: my policy reinstated, or all money paid reimbursed
Aflac
-
Failure to pay legitimate claim
I paid in good faith for years for short term disability.

I fell ill to a disease and was unable to continue to do my work. It's on going.

I filed 3 times and was denied each time.

The first two times Aflac indicated that I just needed to jump through the normal hoops.

On third attempt they declined claim based on that I've already been denied with no other recourse.

This company took and kept my money by telling me that they would insure a percentage of my wages should I succumb to disability. Then failing to honor their contracts.
Desired outcome: Fulfillment of promises made.
Aflac
-
Work injury insurance
I had serious back an neck injury at work few years ago had aflac work injury insurance an like many others they kept giving me the run around an still to this day ive yet to receive anything that was due, so now i'll be going to bbb to file a complaint, stay far away from this place, this was around 2014 in january 14th the date of injury an incident
Desired outcome: To be compensated what I was supposed to be .
This review was chosen algorithmically as the most valued customer feedback.
My Husband and I have filed claims for both of us for several months and have not received our payments. I have had all three forms filled out by the Employer, Dr, & each of us for each Claim and uploaded into the system with proof showing that it been received by the Aflac system. They're very own system; Only to hear from them that they don't have it. I...
Read full review
Aflac
-
Hospital Stay
I was admitted to the hospital after going in the hospital for a surgery. My surgery ended being cancelled because I ended up having a mild heart attack. I was admitted in the hospital for 3 days. Aflac is denying my claim because they claim the way i was billed by the hospital i was only in the hospital for observation and in the ER for 3 hours. on 2/16/22. Then in the hospital on 2/17//22 for 8 hrs and then in the hospital on 2/18/22 for another 8 hrs. They said it doesn't look like a 3 day stay. This is a bunch of bull. My paperwork clearly say i was admitted on 2/16/22 and discharged on 2/18//22. I emailed and faxed every possible document to support my clam and it keeps getting denied. I swear AFLAC is full of it and a complete joke.
Aflac
-
All three of my aflac policies
They don't answer the phone or return emails. Their website says it won't let me file a claim. I have been a paying customer for years. The automated voice mail just goes in circles without ever putting me in touch with a representative. I have tried to file this claim online and on the phone. I have also tried their website chat with a rep link and I have emailed them several times without reply. The website says that I will get 24 hour access to speak with them, but that does not seem to be the case. I want to speak to a human being to sort it out and explain why the online form won't even let me put in my basic informantion or I want to cancel all three policies!
Desired outcome: A call from a Human being
Aflac
-
I have Aflac short term disability.
WTH Is going on with you people? My policy number is POC1G8L5. My claim has been denied AGAIN! My aflac agent said that you should be paying this claim. First you said The last SD claim paid on this policy was paid through the treatment date July 7, 2021. The first denied claim contained a beginning treatment date for both the employer and physician statement was October 20, 2021 through the next expected release date February 28, 2022. The second denied claim falls within this same range with a beginning treatment date January 4, 2022. In this case, the max benefits have been paid previously on claim# 028597882. For this reason no further benefits are due. This is not true. You only paid me for one week on that claim. Your policy reads Separate periods of Disability, resulting from the same or a related condition and not

separated by 180 days or more, (MINE IS) are considered a continuation of the prior Disability. Once

the maximum Total Disability Benefit Period has been paid, you will not be eligible for a new

Total Disability Benefit Period for Disability due to the same or a related condition, until 180 (It has been well over six months)

days after you: (1) have been released by a Physician from the prior Disability, (I Showed proof That I was released back to work last week in June 2021) I have pancreatic cancer and My oncologist does NOT want me going back to work till Mid April 2022. Mt Aflac agent sent them info and they looked at it again and you people only paid me for two weeks when I should have been paid for Three months. Please explain this.
Desired outcome: Pay me what you owe me. Not two weeks but 12 weeks
Aflac
-
Aflac claim and customer service
I filed a hospital claim for spine surgery and I provided the necessary documents from the hospital (UB04) and I have not had any luck getting in touch with anyone at Aflac to find out why I am not getting any help with my claim. You can not talk to anyone, they divert you through the robo messenger advising you to go online to the web site and I have sent several emails and still no contact. If you request a call back you never get it so there is no way to communicate with Aflac. I am at a point now that I will contact the State of FLorida Insurance Commission to rattle their cage if I can not get any help elsewhere.
Desired outcome: My claim processed and payment made on my policy
Aflac
-
Tacit denial to my calim
I received a tacit denial to my recent prostate biopsy procedure: meaning, I have a malignancy in my prostates, and had to under go the required biopsy for "Watchful Waiting". I had to pay a combined out of pocket cost to the facility and to my doctor, totaling over $1, 450.00. One of the instructions for filling the wellness claim form was to not sent receipts with the claim. I felt abandoned by Aflac when I received a check for $110.00 today, December 17, 2021. That is a tacit denial to my claim. I went for the second part of the procedure on Wednesday December 15, 2021 to have a chest x-ray, a cat scan and a bone scan. I had to pay $348.99 die the deductible and mailed in that claim on today Friday December 17, 2021. I will probably get only $10.00 for that. How could Aflac let me down like this?
Desired outcome: reconsideration to the payment for my out of pocket expense.
Aflac
-
Cancer indemnity policy
AFLAC states that they issued a check (allegedly, I've never seen it or been provided with a check number or copy) on at least claim 030372051 (4 policy claims submitted, 2 apparently paid). After contacting AFLAC by September 14, 2021 on the status of the claim, I was advised that: 1) It was improperly issued (death information of Stephanie was provided with the claim) 2) Sent to the wrong address (again, not following directions submitted with the claim; I am her husband and executor of her estate) 3) The check would be re-issued (though perhaps still to the estate) When I called in October for the status, I was told that the check was in the queue to re-issue the week of October 25th... Why it takes 45 days to re-issue a check is beyond me (and surely against Insurance Regulations). It's now November 11th and guess what - the check is not re-issued. Please do the following: 1) Re-issue the check as promised 2) Have a Vice President or higher contact me about this claim 3) I can be reached at 817.566.3713
preferred_resoultion : AFLAC honor the claim it has already paid but can't seem to pay properly...
Desired outcome: AFLAC honor the claim it has already paid but can't seem to pay properly...
Aflac
-
Supplemental insurance
I have Aflac supplemental insurance for over 3 years now I pay almost $30 weekly I have filed two claims just this past year one for my wellness visit that was denied three times and then finally accepted I received a $50 check that was not able to be cashed any where I was told I would receive a direct deposit it is over two weeks nothing my second claim filed same day as first is still denied for an injury with an er visit and X-rays I sent paperwork multiple times to multiple people first several times they stated they couldn't read it but when in the phone with them after they received it via email they state they can read it then it's denied they need further info they received the discharge summary what else they need they state a diagnosis code well geez look it up I am a nurse work in healthcare and I am definitely fully aware now that Aflac is a scam someone getting rich on someone else's dime I have never seen a company so hard to get thru to or get a straight answer I'm done with them I will keep my $30 a week and that duck can quack up someone else's paycheck
Aflac
-
Claims
I have been on hold for the past hour. Have tried repeatedly to file a claim on line for the past week all to no avail. I was hospitalized and have been out of work for the past month.

My agent was able to help me get an online account in an attempt to file this claim... the process stops at 40%. This is my first time attempt to file a claim in the tow years I, have been paying for my policy.
Desired outcome: File a claim
Aflac
-
Aflac refusing to pay/Contract Issues/Wrongful Claim Resolution
I took the policy because my husband did home repairs for a living. Back in January 2020 My husband got injured and became paralyzed and has been in a wheelchair ever since. Back in April 5, 2021 my husband fell out of his wheelchair and had neck surgery while the policy was in effect. Now after months of run around Aflac doesn't want to pay the claim.

I sent Aflac every single document that they ask for just as I had done with the previous claims. His doctors in the billing department are fully aware of me obtaining information from his records that our insurance companies ask for. In the past they've paid out our claims to us they've obtain all documentation related to the injury.

Just recently Aflac has been putting us off by allowing the claim to exceed past 28 days by waiting that long for it to be in review so they can close out and deny it. (It's been over 4 weeks and the claim is still in review.) and for some reason they've been demanding that we sign over authorization to obtain my husband's records. My attorneys have advised against this because there are open court case legal proceedings with additional parties involved regarding my husbands accident in his medical records that does not pertain to Aflac whatsoever.

I uploaded multiple letters to Aflac when I filed the claim with these concerns that Aflac is already been notified of because the concern is that they are illegally requesting that you sign over authorization to disclose his medical history which is an extreme violation of HIPPA under this new condition. Aflac will not respond to me with what additional medical documents they need but yet they want to keep denying the claim instead of paying it out? JUST because we won't sign that form that I'm not comfortable signing?

Also Keep in mind Aflac has already paid for my husbands hospital stays in the past without any issue even though it's been difficult going back and forth with the hospital's billing department to get the documents that Aflac needed.

It is so unethical for a company to solicit a business, offer coverage, acccept premiums, then when a claim is filed, imply to the policy holder that they HAVE to have THEIR signed authorization form from the policy holder or the claim won't get paid. Honor policy holder's accident coverages in the contract and pay their claims! Ask for more documentation of treatment if that's needed. Request more information in his records RELATED TO AFLAC if that's what's needed. It is illegal to refuse to pay a claim to a policy holder and retaliate against the policy holder just because they are refusing to sign over their medical records. You guys have NEVER ASKED ME TO DO THIS IN THE PAST? What's changed? My husband and I have every right to protect our privacy under HIPPA.

Attached is the accident policy benefits due showing proof of the benefits my husband is eligible for, highlighted items of what's specifically listed in the policy of the benefits that Aflac is supposed to pay out to us, screen shots of Aflac wrongfully advertising their products and services on social media (which in my opinion shows that I've been deceived because Aflac does not do what they actually advertised), the facts of what Aflac stated in our contract agreement of what they do with our personal information, and me exercising my rights under HIPPA to refuse to sign that authorization form that they requested based on those conditions.

Here's to a long miserable road to recovering compensation for my injuries.
Desired outcome: PAY THE CLAIM!!
This review was chosen algorithmically as the most valued customer feedback.
I injured my back at home, my employer carries aflac as their short term disability provider I was unable to work due to severe pain and the type of work I perform, I followed all my doctors instructions to the tee, called aflac to start the process of short term disability, was given very little information over phone by case manager tranishia kelly in...
Read full review
This review was chosen algorithmically as the most valued customer feedback.
Hello, i've been working for local government for 20+ years and have been paying aflac for short term and long term disability for the past 16 years without filing a single claim. Jan 14th 2021 I hurt my back and filed for short term just to carry me over until I started getting a paycheck again, well from jan 14th until now february 10th 2021 i've only...
Read full review
This review was chosen algorithmically as the most valued customer feedback.
Cancer path reports from September 21, 2020 and October 2020 all supplied to Aflac by Oncologist twice as confirmed by Aflac on phone calls for which I obtained call reference numbers on 11/09/2020, 11/10/20, 11/16/20 and 11/17/20. September was initial path cancer diagnosis. Shelly H auditor has received numerous escalation requests on my behalf, noting...
Read full review
Aflac
-
Disability insurance
I received a letter today from the fraud department two years after my disability requesting the two previous years w-2 and 1099s. The letter said they "received information," about my case. I was paid out under $2000 almost two years ago after my doctor took me off work. I have sent aflac so much paperwork during the claim, there was no room for error. So my question is why would they put me under investigation two years later for such a small amount of money that I already proved to them I was disabled for. They had all of my hr information and all of my physician information. Nothing has changed. Do they really thing in the middle of covid19 it is a good idea to try and nail someone for $2k that had a legitimate disability claim? Even better, they said I had five days to respond and left no address to send the w-2s or any main line to call. Thank you aflac for causing me distress for no reason during a stressful time.
This review was chosen algorithmically as the most valued customer feedback.
Aflac finds any and every loophole to keep from paying claims. Don't waste money on their scam. I see how they can afford all the commercials they run on tv. They sit back, collect premiums, and employ enough people to pick apart every claim and look for a way out of paying. In late december 2019 I was coerced into signing up for accident insurance through...
Read full review
Aflac
-
Aflac disability short term
I applied for disability went through the forms step by step and told to fax additional information and they still denied me so why tell me fax additional forms. This company is disgusting they do not care they are terrible I could say a thousand things about them. Stay away from this company keep your money stay away from this fraudulent so call company
Aflac is a scam they will always have a reason to know deny there are 2 people I spoke to higher up who had 2 different reasons for my denial then when I said I want my money back they said it had to be reviewed well of course they said no I'm going to reporting this company as long as I'm on disability which is a while. AFLAC IS A SCAM FRAUDULENT COMPANY
Aflac does not provide disability period but they will sign you up and steal your money with ease don't expect anything or anyone to answer ! Terrible the worse company needs to be shut down there are so many lawsuits with this company they won't let me cancel or give me back my money what a shameful company there disgusting! I'm on disability and there stealing my money
Aflac
-
Claim not getting paid in full. Missing ICU and Step Down pay. PV194317
On Feb 7th I submitted a claim for an ICU hospital stay and they only paid the initial benefit and not the ICU and Step Down stay. I have spoken to customer service several times which in return they told me it was forwarded to the claims department and nothing has been done. They have all the paperwork needed obviouly cause they paid part of it only.
We are here to help
16 years' experience in successful complaint resolution
Each complaint is handled individually by highly qualified experts
Honest and unbiased reviews
Last but not least, all our services are absolutely free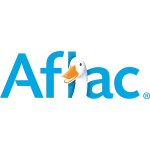 Aflac contacts