Newest Aetna reviews & complaints
health insurance
This is the worst company, the worst service, and the worst providers. The representative even insinuated that I was a liar, so, they just don't care. I called to request a doctor in their service and made an appointment. A month and a half later when I made my appointment, the doctor's office said I needed a referral from a doctor that I never met, and from a doctor that couldn't be reached by me or the staff of the doctors office they said was on the list of providers. Also, it took 20 minutes for them to find a representative who spoke clear English, seems they can only afford an overseas staff. Beware of Aetna...
Claims for medical services
I have the highest Aetna coverage with the gold plan PPO and I work for the state of Delaware and their customer service and lack of communication is appalling. I have called numerous times and the reps do not know anything and the supervisors never call back. It is beyond frustrating. The copays are outrageous and there is no rhyme or reason to the amounts they reimburse. No one can answer my questions or explain the reasons for this. It is the worst company I have ever dealt with.
Desired outcome: To explain the outrageous copays and why there is such a discrepancy with the amounts if they are all in network.
This review was chosen algorithmically as the most valued customer feedback.
I am a 62 year old white male diagnosed with MS in 2017. I was put Aubagio in 2017 to help manage the MS. For the next several years BCBS and UnitedHealthcare each provided timely support for Aubagio; each insurance company was through work. Unfortunately, again through work the insurance company changed to Aetna. Aetna took so long to approve the Aubagio...
Read full review of Aetna
Is Aetna legit?
Aetna earns 100% level of Trustworthiness
SAFETY NOTICE: ComplaintsBoard has analyzed Aetna and determined that it has perfect credibility and is completely trustworthy, with a legitimacy rating of 100%.
We found clear and detailed contact information for Aetna. The company provides a physical address, 5 phone numbers, and 2 emails, as well as 4 social media accounts. This demonstrates a commitment to customer service and transparency, which is a positive sign for building trust with customers.
The age of Aetna's domain suggests that they have had sufficient time to establish a reputation as a reliable source of information and services. This can provide reassurance to potential customers seeking quality products or services.
Aetna.com has a valid SSL certificate, which indicates that the website is secure and trustworthy. Look for the padlock icon in the browser and the "https" prefix in the URL to confirm that the website is using SSL.
Our scan shows Aetna website is free from malware and phishing activities, which are types of online threats that can include viruses, worms, Trojan horses, ransomware, and other malicious code, as social engineering tactics used to trick users into sharing their personal information.
Aetna.com has been deemed safe to visit, as it is protected by a cloud-based cybersecurity solution that uses the Domain Name System (DNS) to help protect networks from online threats.
We looked up Aetna and found that the website is receiving a high amount of traffic. This could be a sign of a popular and trustworthy website, but it is still important to exercise caution and verify the legitimacy of the site before sharing any personal or financial information
Aetna.com regularly updates its policies to reflect changes in laws, regulations. These policies are easy to find and understand, and they are written in plain language that is accessible to all customers. This helps customers understand what they are agreeing to and what to expect from Aetna.
However ComplaintsBoard has detected that:
There was some difficulty in evaluating or examining the information or data present on the aetna.com. This could be due to technical issues, limited access, or website may be temporarily down for maintenance or experiencing technical difficulties.
We conducted a search on social media and found several negative reviews related to Aetna. These reviews may indicate issues with the company's products, services, or customer support. It is important to thoroughly research the company and its offerings before making any purchases to avoid any potential risks.
Our Conclusive Verdict: After a thorough evaluation of this company, we highly recommend doing business with them. Our assessment shows that they are trustworthy, reliable, and committed to providing a safe and secure experience for their customers.
MRI Pre-Authorization
I have called everyday to member services for the status of an ordered MRI without contrast and every time I am told they need additional clinical notes. Additional notes were sent over by American Imaging and by Dr. Peter Skaliy on 8/11, 8/12, 8/18 and again on 8/21. I still do not even see a pending authorization in my account. I am being told again today that additional clinical notes are needed AGAIN! This is a stall tactic and I am not going to sit and let this go by. Next I will write a complaint to the Board of Insurance Commissioners office.
Desired outcome: The MRI was previously approved 8/22/2022 and was not performed due to my current sickness. I am now still needing the MRI ASAP!!!
This review was chosen algorithmically as the most valued customer feedback.
My daughter, Madeline Barker, needed an MRI. We went through all of the hoops to get it preauthorized. Then the claim was denied because she went to the wrong facility. Vancouver Clinic, in Washington state, has several locations. They do this so that patients can go to the facility that is most convenient for them. My daughter went to the one closest to u...
Read full review of Aetna and 1 comment
This review was chosen algorithmically as the most valued customer feedback.
Placed an order on April 1 , Order #[protected]. Never recd. Called and replaced order through representative on 4/26, order #2665949. Recd the #266 order; however, one item was missing … Fungsl Nail Renewal Treatment 25.00. I assumed I would be given credit for the item because it continuously shows it is out of stock. Never recd credit. Contacted your ofc...
Read full review of Aetna
Aetna medicare explorer plan
Per DMR Dental Benefit, (Direct Member Reimbursement) can see any licensed U.S. dental provider. Have a max of $1,000 per year. Saw dentist 2/23/2023 and 3/22/2023. I paid All in full to dentist, $606.00. Followed and submitted to Aetna all receipts, codes, dates of service, all required information and sent to appropriate Aetna address, TX for reimbursement. Yesterday, per login into Aetna and calling on phone, they are only sending me a check for $303.00 (They stated, "Out of Network" thus paying only 1/2.) They can't have it both ways from "seeing any licensed U.S. dental provider" to "Out of Network" and thus only reimbursing me $303.00. I don't dare deposit the $303 as I don't want this to be construed as "settled".
Desired outcome: Aetna needs to reissue a check for Full Amount as indicated for total $606.00 and mailed immediately.
Aetna health insurance not paying for covered services
I had a ten minute virtual visit with the CVS Minute Clinic on 1/11/23 which should have been free. The Claim ID is EMTX3PQ74. The Explanation of benefits statement I was sent shows I saw a specialist for 30-60 minutes and my credit card was charged $40. My plan had $0 Telehealth so I should not have been charged for this visit. CVS Minute clinic says they filed the insurance correctly. I spoke to an agent at Aetna on 1/23/23 when my card was charged & she said my visit should have been free and that my card would be refunded within 30 days. She gave me reference number [protected]. On 1/26/23 another Explanation of benefits statement was sent saying I owed $40. I called Aetna again on 1/27/23 and was told the same thing and another Explanation of benefits statement was sent on 2/2/23 with the same error. I spoke to Roseanne at Aetna on 2/3 Reference #[protected]. She said it should have been a covered service with no copay, co - insurance, or deductible. She promised to rework the claim and call me within 24 hours but she never called back. Every time I call they say the same thing and assure me that my insurance covers telehealth and that it would be corrected but then I get another incorrect Explanation of benefits statement billing me like I saw a specialist. I did not see a specialist, I saw a Nurse practitioner through the CVS minute clinic virtually for less than ten minutes. My credit card was wrongfully charged because this was a covered service that Aetna should have paid for. I want the claim corrected and I want to be refunded the $40 I was charged because of the error. After them filing the claim incorrectly three times I canceled my coverage and decided to file a complaint. Page 12 of my Schedule of benefits says: Telemedicine consultation for non-emergency services 0%, no deductible applies.
Desired outcome: Correct the claim to reflect that it was a Telemedicine visit so I can get a refund of the money I was wrongfully charged.
Benefits card doesn't work / customer service not working / website not working
I have tried several times to find away to speak to customer service regarding this card not working properly to an avail and no response now I have used up all the minutes on my mobile phone service again attempting to resolve this now I dont have phone service so speaking to someone over the phone is not possible I also used the benefits last year to pay my mobile phone bill I tried getting on the website to resolve the problem but I cant sign in and have made several attempts and I assume now I am locked out which adds to my frustration since I am now limited to using the internet to communicate with anyone I will have to wait to receive my monthly SS benefits in order to pay my phone bill but until the benefits arrive I am without a phone and limits my ability to communicate with anyone including emergency services if needed please tell me what and how can I resolve this problem I have also sent a message to Aetna via the website and am waiting to get a response from them
Desired outcome: to utilize the benefits that where advertised during the enrollment period but are not working at this moment
Claim denial
I had an annual (2022) mammogram as recommended by my primary health care provider. I went to the same imaging center as I had gone to in the past (including 2021-twice). This mammogram was well beyond the 365 days required between mammograms. I received a bill from the imaging company along with an EOB telling me my claim had been denied. The reason? The imaging center was out-of-network and required a referral or precertification. (Remember that the previous year's mammogram at the SAME imaging center had been covered.) I was told by AETNA that I should have verified that the imaging center was covered. Apparently, AETNA arbitrarily reclassifies health care providers and it is up to us to verify each time we see someone to verify they are still considered in-network. On appeal, the claim was again denied.
Desired outcome: I would like this claim to be covered.
This review was chosen algorithmically as the most valued customer feedback.
I have tried several times to use this card since the first of the year I get it that I cant do online orders I tried to use it at walmart and it declined several times then I tried at krogers not in person but online orders and nothing maybe im doing something wrong I dont know but its getting really annoying I never had so much trouble with this card can I get some help also can you not do it at self checkout
Read full review of Aetna
Silverscript pdp accounts receivable
Both my wife and I are SilverScript PDP customers and have been for several years now. Both our accounts are paid automatically through our bank bill payment services. A recap of the days it takes Aetna to process our payments between November 2020 and December 2023 reveals it took as few as 9 days up to 29 days for Aetna to acknowledge the payments. In 27 months the average days for Aetna to process our payments is 15 days. Between November 2020 and May 2021 the payments were sent on the last day of each month, and payments took between 9 and 17 days to process. We backed the payment schedule to the 25th of the month before the due dates beginning June 2021. In February 2022 we received the first of two nasty letters from Aetna saying if we didn't pay up we were going to be disenrolled. I contacted Aetna and they said they had received the payments although they were received late. Between June 2021 and February 2022 it took between 10 to 29 days for Aetna to acknowledge the receipt of the automated payments. Beginning in March 2022, our payments were further backed up and sent on or before the 23rd of the month before the due dates. Since March 2022 and January 13 2023 it has taken Aetna between 12 and 21 plus days (we are still waiting for Aetna to acknowledge the payment sent on 23 December 2022) to acknowledge our payments. I am writing this complaint in response to the second nasty letter sent by Aetna, dated 13 January 2023, threatening yet again to disenroll both my wife and I from SilverScript Choice PDP insurance. Aetna A further investigation into Aetna's account receivables indicates that when we sent our payments in on the last day of the month it was taking 12.9 days on average for Aetna to acknowledge the payments. When we backed the payments up to the 25th of the month Aetna's accounts receivable took on average 15.6 days to process our payments. And we got a nasty letter for taking action to get the payments in Aetna's hands sooner. Since we have backed up the payments to the 23rd of the month Aetna's accounts receivable are now averaging 16 days and counting to process our payments. It is impossible to comprehend how Aetna's accounts receivable are not held accountable for negligence when it comes to both cash flow and customer service. This needs to change. I am, we are asking Aetna to square this chronic problem away. And please, enough with the nasty, threatening letters.
Processing claims in a timely manner and denying for bogus reasons
We have been submitted our claims both via fax and via mail. Due to our patients getting chemotherapy. Most of the claims are billed on multiple HCFA Claims, for only 6 charges can be billed on one HCFA Claim Form at a time but there may be 2 to 3 pages (claims). Each claim number 1 of 2, 2 of 2 or 3 of 3 pages. After Aetna receives our claims, they are being split into multiple claims and then maybe a few charges will process from one of the 2-3 claims, then then the other charges (claims) on the same day will deny: looking for a parent code or will deny looking for medical necessity (medical records). All of our claims over $2000 are billed via paper with the medical records and if applicable with a copy of the primary EOB. When Aetna processes these claims they are again split and denied for additional information needed or need copy of the EOB and now we are seeing denied for "No Authorization" but an auth is already on file. We have even had claims keyed into Aetna's system with the wrong dates of service or wrong billed amounts, then we have to call and request to have our claims reprocessed or do a dispute for Aetna's errors. We have over a million dollars in outstanding claims and are looking for legal action now. We will be getting our patients/ your members involved and they will be getting billed for all services not paid by Aetna. We do not understand why this is happening to or "BIG DOLLAR" amount claims only. On our end its just another stall tactic for Aetna to make more money or to push balances on the members hoping that they will not complain.
Desired outcome: Process and pay our claims correctly within a timely manner and without denying for bogus reasons.
Medicare extra benefits card
The first card was very useful! I shop with Aldi and they accepted the first card with no problems. I could also buy gas with my first card. Great plus! My brother tried his at Walmart and it did not work and the explanation was that "something is wrong in Walmart's system." LOL. I think the glitch was finally worked out. My brother also shops at Publix, and I believe they also accepted the card.

The second card comes out and it does not work at Aldi. My brother who also received the card and his does not work at Publix now. It DOES work at Walmart.
He tried calling to get info and he had to hold forever and got tired and hung up.
I registered my card online today and wanted to see which items were available to me to buy at Walmart. I was willing to go to Walmart, even though I shop at Aldi for the most part.

The agent I spoke to, who was not the nicest, walked me through the process and we tried to search for acceptable items at Walmart and "that feature was being updated" and did not work. LOL. That is the same excuse they gave my brother months ago on the first card. LOL.
My brother used his most recent card at Walmart and $3.89 was declined by the card. He figured out that the Triscuits he bought must be the declined item. He said he did not buy any questionable items, and the Triscuits cost plus tax exactly matched $3.89.

It's a great idea! Please get Aldi on board again, let us buy gas and get all of your website functions working so we can check in advance which items are acceptable at brick and mortar retailers.
Thank you.
Desired outcome: Sign Aldi up to accept cards, let us buy gas and get the website functions working seamlessly with the brick and mortar retailers.
OTC products NOT available
One of the reasons I transferred from United Health Care OTC $85 quarterly to Aetna for OTC $165 quarterly. Aetna didn't advertise the very "limited" selection of products, or brands(Colgate toothpaste) for OTC products. Aetna does NOT allow purchase of products I NEED during pandemic tissue, paper towels alcohol, disinfectant spray or bleach. UnitedHealth care DID allow purchase of these items. I rather have less OTC to get the products that I need and that's required to be safe.I'm very disappointed with Aetna. I will leave as soon as enrollment allows me to.
Desired outcome: I want to purchase products to disinfect and brands I'm accustomed to using.
Refuse to accept appeals
My daughter has seen the same therapist for three years, but this year, Aetna denied coverage. I appealed, and it was denied. Trying to talk to Aetna on the phone takes hours of holds and disconnected phone calls with dogs barking in the background and calls mysteriously ending. Aetna makes it impossible to get appeals accepted due to their incompetent phone staff (possibly, by design?) we are switching insurance plans this year.
Desired outcome: Reimbursement for out of pocket medical expenses.
On line resources for medicare plan b
I tried for many hours to get some information on my existing F'in accounts and was told they were closed. WTF-I hope you understand what that stands for. We are in the middle of the Medicare selection period and not only will I not use Aetna, but I will actively discourage all of my friends and Associates to avoid Aetna. I am not a subtle disappointed client, but I am a very proactive client who will do my best to affect your bottom line.. YOU SUCK!
Approval denied
I had covid in December, before Aetna Medicare, I still have trouble breathing, so my Dr ordered a follow up cat scan. Aetna decided I wasn't worth it and denied authorization. So I guess if I wind up in the hospital they can just pay for that instead. I am actively looking for other insurance providers.
Medicare Advantage charges
I changed from railroad retirement Aetna Advantage Plan to a new plan with Aetna, Advantage Plan on January 1. My husband died 11/24/2021. I am being charged the full rate each month of $170.10 Plans A & B deducted from my social security. I have called Social Security numerous times and they said that Aetna instructs them on the type of plan I have to initiate the correct deduction. I call Aetna and get the runaround every time. They always blame Social Security. Social Security can only issued checks for the correct amount - depending on the type policy I have. I should be receiving about a $35 discount for having an Advantage Plan but I am being charged the entire $170.10. I would appreciate someone checking into this and advising my next step. My cell is [protected].

Sincerely,

Lynne GErisch
Desired outcome: Discount due to having an advantage plan
MRI Lumbar Spine
I had a sciatic event the morning of 12/20/22, saw my doctor he prescribed muscle relaxers to add with my NSAIDS, byt the evening it got worse, so I saw him at his urgent care 12/21/22, where I prescribed steroids and Percocet, and he ordered an MRI, since I was also getting tingling down my leg. I saw his ARNP at his urgent care on12/27/22, and she put me on another round of steroids for the now numb parts of my leg and foot, and we were waiting on me getting my MRI, I saw him again in January, when they wanted info from him, and I still had the numbness in my lower leg, foot, and toes. it took almost a month to get my denial, for lack of treatments, but my doctor said we cannot treat if we do not know what we are treating! My doctor has suggested I seek legal help to resolve this, as he feels it is medically necessary for me to have this MRI, and they have no reason to deny it. I am worried since my left side is starting and I do not want numbness in both feet and legs, I walk crooked as it is! I need my MRI!
Collect Your Trust Badge
Be recognized for outstanding customer service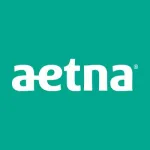 Aetna

contacts
We are here to help
19 years' experience in successful complaint resolution
Each complaint is handled individually by highly qualified experts
Honest and unbiased reviews
Last but not least, all our services are absolutely free