Ace Flare Account by Meta Bank complaints
43
Ace Flare Account by Meta Bank
-
Unauthorized PAYMENTS From Amazon
24 Dollars Was taken from My Account. I Don't Have a Amazon account . I Don't Deal With Amazon. There is No Reason My Money Should Be missing. I Used that card to Pay Bills Twice Month. I Gave No One Access To the card .Or My Pin Number. I Would like This Issue to be Resolved A.S.AP. I Work pTo Hard For MY Money . Ticket Number 5389533531. Claim Number. 14496228. The Theft Happened 5/9/2022. My Name is Gwendolyn FLEMING . Please Help A s Ap
Desired outcome: I would like a refund asap. I Need My Account handle
Ace Flare Account by Meta Bank
-
Ace flare account Dispute documents and customerer service
On April 1st 2022 someone took $814 out of my account at 11:00 p.m. at Comerica Bank. When I looked to see my balance on my phone it said $45.

I called Ace Flare Account asked for the dispute department they blocked my card.gave me the email address and told me to send the information to aceflareaccounts. [email protected] 2, I sent the documents as I was instructed. The email was sent back to me stating address not found.

I called Ace Flare account customer service.on 4/4 I sent another email and it came back to me again. Three times wrong address finally I was given the right address. I filed a police report gave the dispute department information . I received a letter today stating The transactions were verified. I have no money. for the whole month and they tell me it will be another ten days before they send me documents. I did not take the money out of my account.I am the victim. I am a senior citizen I get social security.

No one went to that ATM machine with my card because it was in my purse that night the next day it was still in my purse. No way would I go to an ATM at 11p.m. they do take pictures..if you ask for the dispute department you don't get to speak with them. Only customer service who can not help. How can someone take your money out of your account without your card. If they were doing their job I should of had my money. This is stressful..
Desired outcome: I want my money put back in my account and I want to know if the person was caught,and how this could of happened. Without having my card.
Ace Flare Account by Meta Bank
-
My flare account
For no reason at all flare closed my bank account and they won't tell me anything I had all of my paycheck going to that account and I have money inside of the account flare will not tell me anything and they won't even allow me to change my mailing address so that my money that's in the account will be mailed to me. My paycheck is going there direct deposit and they won't tell me anything this is horrible I have never don't anything and I don't understand why they closed my account and are not providing me with any information I am left without 1 dime

I have to know what is going on ? I feel like this is a fraud or something I should have some type of answers when all of my monies is tied up
Desired outcome: I need answers as to why my account was closed and why can't I update my mailing address so that my hard earned money is not floating around .
Ace Flare Account by Meta Bank
-
Ace flare card
Ace flare shut my account down l, without my authorization. Last week. They told me, i'd receive a replacement by friday. Its still not here. My check arrives today. I've dealt with them since 2011. No more, i'm done. Every year, my cards gets hacked. Or they shut my account down, which has happen numerous times. I'm done. Take my advice, don't deal with these people.
Ace Flare Account by Meta Bank
-
Closing my account and holding my money
I filled a dispute thinking cashapp was talking money with out my say so ..but then I contacted aceflare and the closed my account can't get my statements tell next month an then it's mailed to me so I don't even know if there is more money takeong from my account ..but now cashapp was more then helpful to let me see that ave has had my money and they say they don't
Ace Flare Account by Meta Bank
-
Dispute Documents Department
Hey I'm A Customer & Have Been A Customer For Over 7 Years, I Have My SSI Benefits Deposits Go Into My Account, I Just Recently Disputed 2 Transactions That I Didn't Make, Normally They Don't Lock The Entire Account They Just Block That Specific Card & Send You Another One But Not This Time, They Blocked My Entire Account Without Telling Me Why & Told Me To Send Them Documents Proving My Address & Gave Me A Specific List Of Documents That They Accept As Proof, Well The Problem I Have Is That List Of Documents I Don't Have Any Of Those Documents On Their List Because I've Never Worked So I Can't Provide Anything That Has To Do With Work, I Rent A Room So I Don't Pay Utilities, I Am Not Employed So I Don't Have Any Pay stub's & They Don't Accept Any Government Issued Documents & They Told Me I Can Use A Document From My Health Care,Like Medicare Or Medicaid But When I Sent Them Those Documents They Rejected The Documents For A Entire Week Straight & Now Today Their Telling Me That There's No Other Documents That I Can Send Them Besides The Specific Documents On The List To Prove My Address Even Though I Can Tell Them Everything About The Account From The Last Deposits To When The Account Was Opened Even Previous Addresses & Their Basically Saying That There's Nothing They Can Do Or I Can Do & In A Few Days My SSI Benefits Will Be Deposited On That Account & Their Denying Me Access To My Account, I've Even Spoken To Supervisors & Their Saying The Same Then But I Don't & Have Never Had Any Of The Documents On Their List
Desired outcome: I Need To See If I Can Talk To Someone That Can Help Me Figure Out What I Can Do
Ace Flare Account by Meta Bank
-
A transaction that was made from Best Buy
A year ago, I have some problems with my computer took it to Best Buy for Geek Squad to fix, I was told that purchasing the total tech membership for the year it was going to be cheaper and it was clear at the moment of the purchase that it was going to be a one time payment from best buy to charge me for the service. Best Buy was not authorized to take money out of my account. I already made my complain to Best Buy on 02/25/2022 and they have informed me to have it in writing the Dispute so I can have my $213.24 dollars back to my account.
Desired outcome: Please refund my money to my account.
Ace Flare Account by Meta Bank
-
Fraud on card for 5th time in 2 month 4 new cards
Again my card was hacked on 3/6/2022 at 2.02am from texas while I was sleeping in florida where I live. At 4:00am you stopped my card while I was sleeping in florida as they tried to use it again for $75.00.

So my questions are: you knew it was fraud and I am being punishedfor it and have to wait for my money.

Why dont you ace flare accounts have been security on these cards. You nickel and dime the customer but give no security to them for their card and money.?

You need to give people their money back faster we are the victims and we get punished for something that we didnt do.
Desired outcome: My money back now not 18 days from now.
Ace Flare Account by Meta Bank
-
Aceflare
I opened a account for a estate. 14 days later go to move money out because o never reciveed q card to see its been closed and almoat 1000 gone. Called and was spoke to rude saying I no longer was eligible for a account and when I demanded the money back they hung up on me... 8 hours as of today I spent trying to get my money back. They claim to file a dispute when I asked for fraud and theft. They stole from a estate. Never send a debit never have access to the account they they drained. I went to the police which acflare refused to even speak witj them. They are criminals and ibhave contacted the ftc the consumers fraud the bbb and attorneybgenrtalm bc I will not let them do this to my father's estate
Desired outcome: I want everu dime I put in that account back. Every single penny
Ace Flare Account by Meta Bank
-
My account being locked
I have been with ACE Meadowbank for since 2010 I have had so many issues with this company the customer service representatives are completely rude they don't care about the customers they won't give me any reason on why they close my account then they send money to money gram which was rejected when I tried to go and pick it up I don't understand why this is happening no one is giving me The right Person to talk to they are giving me the runaround every person I spoke with has been rude I still have not got my money from my closed account the worst company to bank with
Desired outcome: I just want my money
Ace Flare Account by Meta Bank
-
Account
I have been a member of ace flare since 2017 but recently I have had the most issues. I have no experienced fraudulent activity from my account 3 times and have had to have my card changed 3 times. This is my last time and once my money is resolved I will be looking for an account elsewhere. I filed a dispute and they can't even give me back the correct amount!
Desired outcome: My money back
This review was chosen algorithmically as the most valued customer feedback.
I am not nor have I ever been a customer of Ace Flare Bank, but I've received several notifications about activity on "my Ace Flare account" to my email address. Many people with the same first initial & last name will provide my address as a "fake" when they signup, because it is a fairly common username (Like jsmith at gmail would be) Firstly, there i...
Read full review
Ace Flare Account by Meta Bank
-
Customer Service
Well, the other day I used my Ace card at an ATM. it over drafted $120, well I called them today and I asked how much I can over draft. Well, the Indian lady thought I was saying someone used my card without my knowledge, well that WAS NOT the case. She said she was going to block the card and I will have to go and pay for a new one, well i told her NOT to block the card and she did it anyway and said "sorry sir, I have to block the card." Well, now I have no card to go to the gas station to get gas! I called again, and the man assisted me before HANGING UP on me. Worst bank I have ever used in my entire life.
Desired outcome: Unblock my card
Ace Flare Account by Meta Bank
-
Dispute & overdraft
I've been a loyal customer of Ace flare at meta bank for a few years. And I've also referred at least 10 friends
I have had issues lately with some disputes tht went through my account. These were not my transactions. Nor did I send them through. They were the merchants tht were wrong for charging or in some cases over charging .

I understand when I overdraft there is a $20 overdraft fee. I am responsible for paying my overdraft fee when it's myself who caused tht account to overdraft . But when I was not the cause of the transaction tht I NVR made and the merchant made a transaction and tht charge was NVR supposed to go to my account and they are saying the same thing. I do not feel I should be liable for tht overdraft fee. This has happened so many times.

As well as transactions tht have been allowed to go through tht I never made I NVR should have had more then 2 transactions to Asteria inn even. Yet still I'm seeing they were able to take money as well. I only booked the initial room because u need a card on file for hotel deposit. Which I do not ruin anything so it's usually not an issue. I paid cash for the time I was at the hotel. But every single day literally every day. My account was charged as if I was paying for two rooms. And I only had one single room. They blamed cooperate. Which is strange. Especially when my transactions are being sent through at 230am and other strange hrs. I would expect 11am as check out maybe but in the we hrs of the morning. I am confused about. An for noone to claim to have charged my card. And blame cooperate yet noone ever got to the bottom of the transactions. And I'm STILL stuck paying for these rooms. Is a problem. But I guess since it's coming from my pocket noone else feels it.
Also my card replacement fees I mean I'm not canceling cards so why am I stuck paying fees for the replacement of these cards Especially when my cards are cancelled without my knowledge on many occasions. There have been numerous occasions an I'm the person paying the card replacement fees.

As well as ATM fees I have yet to find an ATM tht won't charge me $5 a transaction through you.

It's not tht I'm unable to open a bank account. I just thought u were a cool spot and my check came sooner. Open weekends. So things were ok
Until recently. My dog has surgery Monday. My truck is on the side of the HIWAY an I can't access my own money because of someone else's mistakes? And still can't days later because of this still a mess and pending. I contacted you as well as the merchant the moment I saw this transaction I knew immediately I never made! Also I recently denied disputes tht I also sent to you as soon as I realized things weren't right. So my account was negative already.

My money has been unexcessable to me for over a week and this is definitely a huge problem for me at this time! And my money didn't have to be on hold when I have direct deposit set up on this account. So what's the hold up. I guess this is no longer my banking preference I am looking into other options

Your service has disappointed me at a time when I feel was most important for the things I needed to take care of in my life an my money should be in MY account for ME to use. Period THIS WAS NOT MY MISTAKE IT WAS THERES N NOW ITS YOURS YET IM STILL WAITING. BAD BUISNESS IF U ASK ME!

BRIDGET BIALKE
Desired outcome: Ace flare
Ace Flare Account by Meta Bank
-
inappropriate business practices
I used my card to try and send my mom 500 dollars through Pay Pal iy went to the wrong person with the same name as my mother i immediately contacted both parties of what had happened and ask that they not release the funds cause it was the wrong person when i notice the difference in the emails i was told they would investigate the situation the first 10 days i received a letter stating i didnt qualify for a provisional credit i called ace to tell them no one informed me of a provisional credit we did a three way call to Pay Pal on one of my follow up calls before the letter and i was on a conference call with both parties for over 45minutes and ace representative and not once did he mention the credit they needed more time to investigate assured me that they was going to do everything possible to recover my money at the end of the investigation they found no wrong doing . can u please tell me how they want me to just give someone idk 500 dollars. going to take them to court and file every complaint and law suit i can to recover my money
Desired outcome: $500 refund
Ace Flare Account by Meta Bank
-
Failure to investigate claim in timely manner and provide the correct information to the customer to do so
7/6/21 I used my ace flare card @ Capital One ATM it didn't give me the funds but the funds were electronically debit from Ace flare.
I immediately filed a dispute w/ Ace Flare. Capital one has been cooperating. However Ace Flare/ MetaBank said the investigated. Capital one has not heard from them. So they lied. Worse customer service ever. Thieves. Unfortunately, Capital one can't do anything until they are contacted by Ace Flare/MetaBank/netspend. Avoid this so called institution.
Desired outcome: My 300.00 credit
This review was chosen algorithmically as the most valued customer feedback.
And yes I am a customer I was a customer out next game for about 10 years and even though Ace flare is a product of NetSpend it's only his manufacturer of these separate entities Ace flare the actual NetSpend and skylight I have cards with all three and have been getting my unemployment each week I called to cancel a unemployment pay check which wa...
Read full review
Ace Flare Account by Meta Bank
-
Ace flare fraudulent charges
I'm completely upset, I filed my complaint and was told I'd be issued a provisional credit for my missing funds. I was issued new card. No update has been received about the credit. It's been well over 10 days. $935 was stolen from someone in another state and I don't get my funds reimbursed ? Claim # 12626294, this is the 2nd time I'm had fraudulent activity and not been able to be reimbursed.
Desired outcome: My funds to be deposited
Ace Flare Account by Meta Bank
-
Customer service agents
I had three agents blow me off today about over a hundred dollars missing from walmart.com I had transaction numbers exact amounts and I was not nice either I don't feel I should be talked to in circles put on mute so they can decide their lunch plans / breaks lied to get me off the phone the balance was the same an hour later
Can is extremely hard but today was shut employees only day
Ace Flare Account by Meta Bank
-
Fraudulent account
I received a card for an account I had not applied for. I tried calling their customer service line to get it cancelled but they wanted personal information. Why would I want to give personal information to a company I don't know and who fraudulently set up an account in my name? I asked to be transferred to a supervisor and was put on hold then transfered to the main menu to start the process all over. How can I get the account cancelled and blocked? They can contact me at [email protected]
Desired outcome: I want the account cancelled and blocked from opening another one.
We are here to help
16 years' experience in successful complaint resolution
Each complaint is handled individually by highly qualified experts
Honest and unbiased reviews
Last but not least, all our services are absolutely free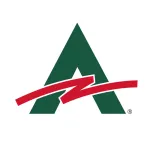 Ace Flare Account by Meta Bank contacts