Ace Flare Account by Meta Bank complaints
46
Ace Flare Account by Meta Bank
-
Ace flare fraudulent charges
I'm completely upset, I filed my complaint and was told I'd be issued a provisional credit for my missing funds. I was issued new card. No update has been received about the credit. It's been well over 10 days. $935 was stolen from someone in another state and I don't get my funds reimbursed ? Claim # 12626294, this is the 2nd time I'm had fraudulent activity and not been able to be reimbursed.
Desired outcome: My funds to be deposited
Ace Flare Account by Meta Bank
-
Customer service agents
I had three agents blow me off today about over a hundred dollars missing from walmart.com I had transaction numbers exact amounts and I was not nice either I don't feel I should be talked to in circles put on mute so they can decide their lunch plans / breaks lied to get me off the phone the balance was the same an hour later
Can is extremely hard but today was shut employees only day
Ace Flare Account by Meta Bank
-
Fraudulent account
I received a card for an account I had not applied for. I tried calling their customer service line to get it cancelled but they wanted personal information. Why would I want to give personal information to a company I don't know and who fraudulently set up an account in my name? I asked to be transferred to a supervisor and was put on hold then transfered to the main menu to start the process all over. How can I get the account cancelled and blocked? They can contact me at [email protected]
Desired outcome: I want the account cancelled and blocked from opening another one.
Ace Flare Account by Meta Bank
-
Rude and malicious behavior by employee paul
My account has been locked do to supposedly suspicious activity and when I called to verify I was 5old for the second time my account has been closed and I have 5 dollars and a child that needs sanitary napkins and so do I, we need food and basic necessities that I can't get because the customers service reps aren't trying to even help me with this
Desired outcome: I need funds asap.
Ace Flare Account by Meta Bank
-
holding my money
On July 29 2020 ace flare account decided to close my account (account# 70008730352046) and hold my money of $7230.00. when i contacted ace flare as to why they closed my account they stated that my transaction looked to be fraudulent. when i asked what exactly looked fraudulent they could not provide a reason the only transaction that was done in this account was transfering funds from my own account to my personal account. There was no wrong doing done and the refuse to release my funds and they are requesting a letter of indemnity from my financial institution that does not initiate or supply such letter and they are aware and still refuse to release my funds
Desired outcome: release my money to me already
Ace Flare Account by Meta Bank
-
Aceflare account by meta bank
Im having trouble getting my password to account i have contacted costumers service serval time to send an email with new temporary password, ive also trying getting email by clicking on forget password, i absolutely need to gett these bank statements because of my housing situation my housing needs that information by this week asap please contact me asap at [email protected]
Ace Flare Account by Meta Bank
-
Card Fradulently opened. cant get anyone on phone
I had a card sent to my mothers house today in my middle and maiden name and this is fraud I cant get anyone on the phone to cancel this, cant email them as the contact website says 404 error not found when trying to submit contact email. I have credit freezes on my accounts and have been the victim of extensive fraud in the past, all of which is in my maiden name as this is. I need this account closed, marked as fraud and taken care of now.
Desired outcome: account closed and marked as fraud
Ace Flare Account by Meta Bank
-
Customer services
The customer service canceled my card without telling me. They sent me a message that I lost my card. Thats a lie. They said they expidited a new card which would come in 3 to 4 business days. Thats a lie. When you ask for a supervisor they put you on hold for over 57 mins. Or till you hang up. What kind of customer service does Meta bank have that treats customers with disrespect. What gives them the right to act like a teller or someone in a higher office to jeopardize a person's bank account and life.
Desired outcome: Get people who can answer correctly why they can tamper with ones bank account. Fire those teleoperators that answer your customers service.
Ace Flare Account by Meta Bank
-
My flare account
I have been using my ace card for over a year. I load money and I use it for purchases. I was qualified for over draft protection. Whenever I used my overdraft I ALWAYS PAY IT BACK. My disability just was approved so I used this account to receive my payment. I also have my tax refund and stimulus coming to this card. I go to load money to take care of the overdraft balance and the dollar general it wouldn't go through. So I called customer service and they tell me my account was closed Thursday. I had no warning at all. Now all my money will be sent back to the agencies then sent out to me by mail. I asked customer service can I speak with someone else because I need the account open. And they tell me No there's nothing we can do
Desired outcome: OPEN MU ACCOUNT
Ace Flare Account by Meta Bank
-
Fraudulent account opened
I received a bank card to an address I lived at over 10 years ago. When trying to get information regarding this fraudulent act, I have been unable to reach any type of customer service online or via phone.

I have attempted to contact the company via phone multiple times and each time I am disconnected or asked to provide my SSN which I refuse to do if it is already compromised by a fraudulent account.
Desired outcome: Closure of fraudulent account
Ace Flare Account by Meta Bank
-
Dispute of transaction policy
My account was hacked! Or, ace's metabank was hacked! Whichever the case, my last $80 for the month was removed from my account without authorization. I provided the necessary information in order to prove this mistake was no fault of my own, and that it was a mistake.

I live far below the poverty line, and I pay rent, so every penny is critical for me! But, I am forced to wait, "10 business days", to receive the refund of my money!

The problem is, my dispute began on 02/17/2021, and now, the bank reps are telling me my next update will not happen until 03/03/2021!

How is that 10 business days?
Desired outcome: I NEED MY MONEY LAST WEEK!
Ace Flare Account by Meta Bank
-
Disappearance of funds
I would like to receive account transaction report concerning (4229570267880978) expire date 06/25 back code 880. I am writing this because the site informed me my complaint is too short and would not receive any attention. This is sad all I want is understanding. It could be my fault your fault. I still need understanding. I hope someone there can understand. I am looking to resolve peaceably.
Desired outcome: To receive transaction report
Ace Flare Account by Meta Bank
-
Stealing money with Overdraft that I didn't sign up for
I've been using this bank and never had any overdraft charge on anything the car didn't work it didn't work I just received my stimulus check paid my rent and a little amount and all of a sudden I was being hit with overdraft charges of $20 for something for $1.99 they sent me an email saying I was eligible for an overdraft when I got my stimulus I did not see this did not Choose to have any overdraft at all it's ludicrous and all of a sudden I tried to call the customer service which doesn't answer the phone on for over 12 hours no one answers the customer service in the local places say the same thing they can't get a hold you cannot cancel your account it's insane they are Bought out stealing and they're taking advantage of the automatic stimulus checks to come in and you cannot cancel your account because there's no way this is criminal
Desired outcome: For this company to be sued by the Government
Ace Flare Account by Meta Bank
-
Fraudulent charges
In November 27th I noticed charges on my account that I didn't recognize. They were repetitive like $30 then foreign fee and then three or four more exactly the same amount for some glitter sparkle company. When I spoke to customer service they were so nice and offered me 3 ways to confirm the amount and place of the fraudulent dollars, email, fax, or regular mail. To get a provisional credit this process had to be done. I opted for the email route due to that being the easiest and quickest for me. I sent a like of the fraudulent charges on November 29th. The charges were over $700, I was told that if they hadn't finished their investigation by December 28th they would grant the provisional credit so long as I confirmed the amount and place of fraudulent use. Over the the next month I reached out one time to see if there was an update, I was told they would update me on the 28th of December. So I waited and I reached out again on the 28th of December. They told me they had not reached the end of investigation and they would reach out on the 28th of December. This made me mad because it WAS the 28th of December. At the end of their e mail they included "provisional credit denied" they said because they never received written letter from me. Now they've locked my card and account. I can not log into my online at all. Also they have yet to respond to my e mails, and when I call I get as far as giving them my information before the call mysteriously gets disconnected. I was very upset when I found these charges and feel I've been extremely understanding of the fact that it would take time to figure out, though it made Christmas hard being a single mother of 3. To be treated with such disrespect, they could not even try to talk to me about it. Instead they acted as children do and cut all ties. I'm at a loss and don't know what to do about it now. I feel no matter what I have sadly just been robbed of over $700, makes trusting financial institutions very difficult.
Desired outcome: I'd like to get my money back so any advice would be greatly appreciated.
Ace Flare Account by Meta Bank
-
Prepaid checking account
My payroll deposit was deposited on 12/21/2020 around 10pm by 8:30 am the next morning I couldn't get into my account my card declined account was locked. Call them was told they closed my account due to fraudulent activity. My paycheck that has been deposited in this account for the past year is fraudulent? They wouldn't give me no information only to say they will mail money to me in 15-30 days. My rent is due the 1st and by the toy they mail me my hard earned money rent would be due again! They claim to escalate my account but it will still be 15-30 days. Management doesn't want to help same old answer from management to customer service rep. Would not fedex my money overnight so I could pay my rent. A constant run around all day with nothing rectified but the word no they can't help me, they don't care my rent, utilities, or food is due of needed.
This review was chosen algorithmically as the most valued customer feedback.
I am a mother of newborn baby... That had just got stranded due to my card getting locked up on thursday night nov 6th 2020. Let alone ir was 11:00 pm ar night. I could not reach a customer service rep until 6am central time. I am in the pacific time zone as well. Me and my baby I still stranded after reaching 8 bankers 2 of them was supervisors. Just to be...
Read full review of Ace Flare Account by Meta Bank
Ace Flare Account by Meta Bank
-
Everything
I have been a card holder for some years and the treatment that I'm receiving about a cancelled transaction is completely uncalled for. I just someone in Cooperate to contact me ASAP because I'm about to take my business elsewhere. Now you tell me I have to type 350 words at minimum or my complaint want get any attention. This is the stupidity I'm talking about. Put my money back onto my card so I can deal with a Bank that cares about their customers and business, this is too much
Ace Flare Account by Meta Bank
-
Ace flare account
I went to Jamaica on February 14th 2020. When I arrived. I use my Ace flare account to exchange American currency for Jamaican currency. My card was then locked I have called customer service several times to get this issue resolved now on February 21st, 2020. I am back in the state and my card is still locked up. I have called customer service twice today and they said I have to wait one to two days to get this issue resolved. I am in need of someone to help me resolve this issue as soon as possible so that I am able to use my funds on my account. I have been a valued customer of you guys for years now, and I would really appreciate it If you guys would help me or I would have to take my services somewhere else.
Ace Flare Account by Meta Bank
-
Overdraft protection
My overdraft protection was deactivated because of late deposit 3 times but was because my disability direct deposit was deposited early on the holiday months so it threw off the deposit I tried to have it reinstated but was told I would have to open a new account and change my disability check to go to the new account and they would give me the over draft protection on the new account, I think this is rediculous and if I have to do that I will go to a different bank
Ace Flare Account by Meta Bank
-
Unauthorized transactions
I filed my complaint with ace flare account on Nov 24th again because I got told they never got the first one. Finally after 10 days I'm told my claim is closed due to they found no fraud. Well I did my own investigation and I found proof that someone else was in face using my card. They refused to give me a credit after I was told I would get one. Then I get told that I'm just screwed on getting my 4811.35 back that was stolen from me. I will be hiring an attorney to fight for my right and get my money back from this crooked company
We are here to help
16 years' experience in successful complaint resolution
Each complaint is handled individually by highly qualified experts
Honest and unbiased reviews
Last but not least, all our services are absolutely free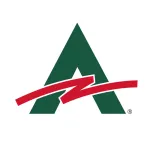 Ace Flare Account by Meta Bank contacts