X10 reviews & complaints
X10
-
X10 bus not operating to and from the bus station at Newcastle.
My father is 87 would have like to have gone to Newcastle Christmas shopping to see the Christmas decorations and shop windows decorated.
Because someone has changed the bus stop the X10 stops, at Newcastle now outside the next shop, in the cold 5-10 mins walk from the original bus station. This is not a disabled friendly bus stop or bus. No disabled person can travel on this bus or elderly person.
Your best attention with this matter is greatly appreciated.
Desired outcome: A letter
X10
-
product support/customer service
I contacted customer support regarding the wireless setup of 2 cameras. After 1 hour, 5 minutes on hold I spoke with a technician. The conversation lasted 1.5 hours and I was unable to connect wirelessly to the cameras. The manuals are very poorly written and contain significant errors. These "errors" prevented me from being able to correctly set up the cameras. The representative informed me they were "working" on the problem. After 3 days of frustration I called for a return authorization, the representative was very evasive and insisting the problem could be fixed. He suggested an upgrade with a partial store credit, when I refused he informed me I would be charged a 15% re-stocking fee. I was told a return authorization would be e-mailed...that has not happened. This company has a very "colorful" reputation with the BBB (F rating). The cameras seem to be well built; however, the support and customer service is terrible.
X10
-
Bad product and slow refund
Purchased the new SC1200 X10 Security console back on February 12, 2011 to replace an old X10 console. The unit was advertized to be a drop-in unit with more capability (zones, etc) than my old unit. After two exchanges of units that had lower RF range and would not work with answering machines (tried two), X10's tech support said it was turned over to their design team. I gave them almost 3 months to find a fix then requested a refund. Now 6 weeks after the last return and after a "supervisor" promised the refund I'm told it will be another 7 to 10 business days. I'm had success with X10 products in the past but their support on this item has been the pits!
X10
-
defective products
The Airpad I ordered only worked for 2 months and it quit, the company would not send out a replacement cord they said they did not have any. So I purchased one on my own and then the Airpad quit working and it took 4 hours of being on the phone to get them to do anything and then they send an email stating I had ordered one of their products which I had not. Another 4 phone calls later...you get the picture. I still have a broken Airpad and will never order from x-10 again. Very poor customer service and crappy products
The complaint has been investigated and resolved to the customer's satisfaction.
X10
-
Refusal to honor refund policy
August 03, 2011 - product returned via UPS with RMA
August 04, 2011 - product received at X10.com NJ address
September 01, 2011 - called x10.com regarding pending refund - was told by "Aaron" that he would refer my query to a supervisor.
September 12, 2011 - called x10.com again. spoke to "Aaron" again who stated the supervisor he spoke with 10 days ago was not in.

It has been over 5 weeks since their defective product was returned and received. They are not honoring their written commitment to refund within 30 days.

DO NOT purchase anything from X10.com - you will be very unhappy with their "service after the sale".
X10
-
Bad software
I purchased some X10.com cameras and software to run the cameras. I called and emailed tech support over and over and still don't have the software running and X10.com refuses to give me my money back because I've been trying to get it to work for more than 30 days!

The two biggest problems X10.com was never able to resolve:
Vanguard software: is a memory hog and brings my PC to it knees. To get the cameras to function I had to run it on the same PC as Active Home Pro. Now all the macros that were working in Active Home Pro no longer work because of Vanguard. According to other users on the X10.com forum they've never been able to get Vanguard to work.
MyHome software: I have a webserver running on port 80 and found out after many hours trying to get MyHome to work that it must use port 80. X10.com gives no way to configure the software to use any other port. My suggestion - don't buy MyHome if you are running a webserver on port 80.

So here I am stuck with cameras and software that don't work and X10.com support won't work with me nor will the company refund my money. BUYER BEWARE !
X10
-
Rip off
I wanted to buy a DUI home security system without monthly charges. The pricing of X10 was very attractive, but the software is buggy and took multiple reinstallations to get it to work.
After I got it to work I realized it did not sent out an email when the alarm got triggered as it was advertised. I called them up and it turns out you needed another module (Myhouse online) to send emails. They sold it to me for an additional $20.
After installing it it turns out their module sends emails all the time, regardless of whether the security system is armed or not. I spoke with the technical support and they want another $50 for another software module (Smart Macros) to add the condition that the alarm system is armed.
The whole thing will cost $170 instead of $100 if I had bought everything packaged as one from the start (an offer that exists, but noone mentioned over multiple conversations). They are not recognizing their mistake and want to milk it for all its worth.
Their basic sale support was unhelpful at the least and I have inititated two higher level manager complaints, to which they never responded.
The complaint has been investigated and resolved to the customer's satisfaction.
X10
-
Customer Service
I bought a refurnished 6 camera security system with software to monitor the cameras via the web. There was no installation instructions with the system. Found instructions online; attempted to make everything work. Supposedf tobe plug-n-play bascially. Um no. Called technical support and was advised was probable a bad audio/video receiver. Returned the originalone and received a new one today. System still does not work. Waited 30 minutes on hold listening to crappy Christmas music and nobody picked up. Called sales and waited 15 minutes before "Jen" picked up. I explained I wanted to return the whole shipment at this point. I was rudely informed I could not return the shipment for a refund because the order was now outside the 30 day return policy period. This is after I just got done explaining about the malfunctioning receiver. So in order to receive an RMA number my request needs to be approved by a supervisor and I will know in 48 hours if they will graciously allow me to ship their crap back to them...
The complaint has been investigated and resolved to the customer's satisfaction.
After receiving the items (3 separate orders) only one of the orders worked properly. I tried for days to contact the company via email and phone before I finally got through to a person. I wa...
Read full review
X10
-
Sold me the wrong software!
I purchased over $700 worth of equipment from X10. They sold me the wrong software, and took over a week to figure that problem out. After they gave me the correct software, I found that it is not totally compatible with my camera, the web page to control the camera is not available via the web, and the customer service reps are ignoring me 100% at this point. I have left a message and e-mail for the president of the company (Alex Peder) and have received NO response. You should think more than twice before purchasing anything from this company, once you receive it, you will be on your own!
We are here to help
16 years' experience in successful complaint resolution
Each complaint is handled individually by highly qualified experts
Honest and unbiased reviews
Last but not least, all our services are absolutely free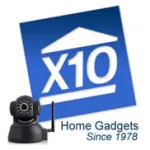 X10 Company contacts