Wilsons Leather Customer Reviews
6
Rate your recent experience
Pros and Cons of Wilsons Leather: A Review Breakdown
Wilsons Leather is a popular online retailer that specializes in high-quality leather goods for men and women. The company has received a significant number of positive reviews from customers who have purchased products from their website.

One of the most commonly praised aspects of Wilsons Leather is the quality of their products. Customers have noted that the leather used in their jackets, bags, and other items is of exceptional quality and is built to last. Many customers have also commented on the stylish designs of the products, which are both fashionable and functional.

Another positive aspect of Wilsons Leather is their customer service. Many customers have noted that the company is responsive to inquiries and concerns, and that they are willing to go above and beyond to ensure customer satisfaction. The company also offers a generous return policy, which has been appreciated by many customers.

In addition to their products and customer service, Wilsons Leather has also received positive reviews for their website. Customers have noted that the website is easy to navigate and that the checkout process is smooth and efficient. The company also offers a variety of payment options, which has been appreciated by customers.

Overall, Wilsons Leather has received overwhelmingly positive reviews from customers. The company's commitment to quality, customer service, and user experience has made them a popular choice for those in the market for high-quality leather goods.
Top-Notch Quality and Reasonable Prices: My Review of Wilsons Leather
Wilsons Leather is the bomb! I always get my leather goods from them, whether it's for me or my fam. And let me tell you, every time I get my hands on their products, I'm head over heels in love. The quality is top-notch and the prices are reasonable.

I recently got a leather jacket from them and it's my new favorite thing. It's so soft and comfortable, but also stylish and edgy. I've gotten so many compliments on it already. And the best part? It's durable and will last me a long time.

Their website is easy to navigate and they have a wide range of products to choose from. From jackets to bags to wallets, they have it all. And they even have a section for plus sizes, which I appreciate as a curvy gal.

The only downside is that sometimes their shipping can take a while, but it's worth the wait for the quality of their products. Overall, I highly recommend Wilsons Leather for all your leather needs. You won't be disappointed!
Impressive Selection and Quality, but Watch Out for Sizing: My Wilsons Leather Review
I recently made a purchase from Wilsons Leather and I must say, I was quite impressed with their selection of leather jackets. I stumbled upon a jacket that caught my eye, and to my surprise, it was on sale for a whopping $130! The original price was $500, so I knew I had to snag it before it was too late.

After placing my order, I eagerly awaited the arrival of my new jacket. It took about a week to arrive, which was a bit longer than I had hoped for, but I was just happy it was finally on its way. When it arrived, I couldn't wait to try it on. Unfortunately, it was too big for me. I usually wear juniors sizes, so I guess I should have known better.

Despite my disappointment, I was relieved to find out that I could return the jacket. However, I had to pay for the return shipping, which was a bit of a bummer. I really wish Wilson's Leather made jackets in my size, because their jackets are thick and made of impressive leather.

Overall, I would recommend shopping at Wilsons Leather if you're an average sized adult. Their selection of leather jackets is impressive and the quality is top-notch. Just be sure to double-check the sizing before making a purchase, or you may end up having to pay for return shipping like I did.
Disappointing Quality: Wilsons Leather Coat Stains Skin and Clothes
I recently purchased a leather coat from Wilsons Leather, and I have to say, I am quite disappointed with the quality. Despite wearing it only a handful of times, I have noticed that the leather stains my skin and clothing. I have tried scrubbing the leather multiple times and even purchased a silicone product from their store to try and fix the issue, but to no avail.

Every time I wear this coat, my neck and hands turn black, and my fingernails are stained with the color of the leather. It's quite embarrassing, especially when I'm out on a date and my companion thinks I'm a mechanic with dirty hands. I don't mind getting my hands dirty, but when I'm trying to dress up and look my best, this coat ruins the entire evening.

I understand that leather can sometimes have imperfections, but I expected better from Wilsons Leather. I paid good money for this coat, and I feel like I wasted my money on a product that doesn't live up to its promises. I hope that Wilsons Leather can improve their quality control and ensure that their products don't cause such issues in the future. Until then, I'll be looking for a new coat that won't ruin my clothes and my night out.
Unreliable and Dishonest: My Experience with Wilson Leather
I gotta say, I wouldn't recommend Wilson Leather to anyone who values honesty and respect from a company. I've had a few run-ins with them recently that have left me pretty frustrated:

1. They straight-up lied to me a few times about my order being shipped when it definitely wasn't. Like, come on, just tell me the truth!

2. I tried to unsubscribe from their email list multiple times, but they just kept sending me emails anyway. It's like they don't even care about their own privacy policy.

3. I reached out to their customer service team and asked them to stop emailing me, and they said they would within a week. But it's been way longer than that and I'm still getting their spam in my inbox.

Honestly, I don't think Wilson Leather cares about keeping their promises. They lie to you once, they'll lie to you again, and then they'll lie to you some more. If you want to do business with a company that actually values their customers, I'd steer clear of Wilson Leather. They treat people pretty poorly.
Wilsons Leather: A Hassle-Filled Nightmare of a Return Process
I bought a leather jacket from Wilsons Leather for my buddy's birthday last year. It was a bit too tight, so I got a bigger size. I sent back the original jacket, which was never worn, in its original packaging. But before I could return it, I had to take some snaps and send them to customer service for the big bosses to approve. It took them months to give me the nod. I had to go back and forth with emails, chats, and phone calls. What a hassle! But that's not the end of it. They've had the jacket since December, and I still haven't gotten my money back. Every time I ask, they give me some lame excuse that sounds like a broken record. It's not just me, though. Wilsons Leather had to close down their physical stores, and it's no surprise. They should just shut down altogether. If you're thinking of buying from them, make sure it fits perfectly, or you'll never see your cash again. These guys are nothing but crooks.
Terrible Experience at Wilson Leather: Rude Manager and Shady Practices
Wilson Leather Arundel II 7000 Arundel Mills Cir Spc 438B Hanover, MD ***

I gotta say, my experience at Wilson Leather was not the best. The store manager was a real piece of work, if you know what I mean. She was so rude and irritable, it was like she didn't even want me there. And to top it off, she made up all sorts of stuff and accused me of things I didn't even do! I mean, come on, lady, get a grip!

Honestly, I don't think I've ever met a more discreditable person in my life. She was just so bad, it was unbelievable. And don't even get me started on her fake face. I mean, sure, she looked pretty, but it was all just a facade. Behind that mask was a truly disgusting person.

I tried to communicate with her, but it was like talking to a brick wall. She just kept making up stuff and talking over me. And the way she talked to me was just so loud and commanding. It was like she thought she was better than me or something.

In the end, I couldn't take it anymore. She just kept lying and accusing me of things I didn't do. So I did what any normal person would do and used the "f" word. I mean, what else was I supposed to do?

Now, let me tell you about what happened. I went to the store on 9/22/17 around 8pm because I had bought a luggage for $130.68. A week later, I took the whole bag back to the store, untouched, because it had been sitting in my car trunk the whole time. But when I got my refund, I only got $124.01 back. That's a difference of $6.67!

The store manager was able to locate the store receipts from their filing system, and it clearly showed that there was a shortage of $6.67. But instead of giving me my money back, she refused and said that I had signed the receipt and should have known the dollar amount I was signing for. Can you believe that? I got cheated out of $6.67 by Wilson Leather Store!

I demanded my money back, but they refused. It's just not right, you know? I mean, I paid for something and didn't get what I paid for. And then they accuse me of not checking the receipt? Give me a break!

Overall, I would not recommend Wilson Leather to anyone. The store manager is just too rude and shady, and they clearly don't care about their customers. Save yourself the trouble and go somewhere else.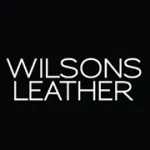 Wilsons Leather

contacts
Your Voice Matters: Our Commitment to Genuine Reviews
Empowering Real Experiences
At ComplaintsBoard, we believe in the power of true customer stories. Our platform is a space for authentic voices, where experiences, both good and bad, are shared openly and honestly.
Dedicated to Authenticity
ComplaintsBoard is vigilant in our fight against false reviews. Our team employs robust verification methods to ensure every review reflects a real customer experience, upholding the integrity of our platform.
Encouraging Detailed Feedback
ComplaintsBoard values reviews that come with real evidence. Whether it's a photo, a detailed account, or additional documentation, such substantiation adds credibility to your story, helping others make better-informed decisions.
Balanced and Constructive Conversations
We're more than just a complaints board; we're a community for balanced dialogue. ComplaintsBoard encourages reviews that not only highlight issues but also acknowledge positive aspects, fostering a fair and comprehensive understanding.
Free and Fair Platform
ComplaintsBoard's commitment to maintaining a free and unbiased platform is unwavering. Every review is treated equally, ensuring that your voice is heard and respected, regardless of the nature of your experience.