Webstaurant Store complaints
20
Webstaurant Store
-
Refrigerator
My rating for this virtual store is negative not even zero or one, as your site do not have such options. I ordered a commercial refrigerator / Galaxy to serve a kitchen in a daycare center. The refrigerator keep the temperature inside above 48 F after installation, although it set on several times between 34-37F. They are referring to a statement in their manual that the unit shall not be plugged for power before 24 hours but that statement is conditional to "if the refrigerator transported on its side." when we received the refrigerator it was on upright standing and also inside the delivering truck. We lost more than the cost of the refrigerator on our food products and service. In response to our inquiries, they send troubleshooting techniques for about 7 days that neither of them worked. They did not send any technicians to come and see the issue. I asked a professional technician to come and check and he found many malfunctions visible including: fan motor not attached to the evaporator to blow air across the coil. after fixing this, also the temperature of the refrigerator didn't come down and stay on the set temperatures below 37 F. They did not send us the replacement unless we cut the cord and send the picture to them by email. This means that we need to have nor refrigerator for at less 7-14 days and we have to store our food products somewhere else! I strongly do not recommend to purchase or contact this online / virtual store.
Webstaurant Store
-
Go anywhere else but here
Do yourself a favor and just order from Amazon. Shortest story I have: I ordered 2 DunJoe Misting Fans for our employees that work hard in the heat. BOTH of them came and did not work. My husband took them out of the boxes, tried them, they DID NOT WORK. He even played around with them thinking maybe there was something he could do to fix them. Nothing... Which is fine right?... because things happen. But when I asked how to return them I was told there was a 30% restocking fee. My response was "so you guys send things that don't work and still get 30%?" And they said oh, well you didn't tell us they didn't work.

From then on they have been back and forth with us and the manufacturer and they have asked for details, pictures, videos of them not working, etc. I'm sorry but who has time for that? It's either I do what they ask, or I eat $265. This is just not how you run a business. This. Is. Why. People. Use. Amazon. They are easy, understanding, and don't give their customers a hard time. Again, do yourself a favor... move on. Do not use Webstaurant. Waste of money but even worse... waste of time. You'll see in the pics, just 2 misters in the box waiting to be returned.
Desired outcome: I would have liked them to believe their customer that these were broken. All we wanted were ones that work. Super simple request.
This review was chosen algorithmically as the most valued customer feedback.
we bought this item and before the item was even delivered to us the price went down on it $190.00 when i called them the would not honor the new price. fine we will just look else where for future purchases.
Read full review of Webstaurant Store
This review was chosen algorithmically as the most valued customer feedback.
re. order #[protected] webstruant.com requires the customer to absorb a restocking fee as well as return shipping costs for returns. total about 30% of invoice. i contacted customer service and they would not reverse this charge. I will not purchase another product thru webstruant.com.
Read full review of Webstaurant Store
This review was chosen algorithmically as the most valued customer feedback.
I bought a restaurant grade convection oven for our home. It does not heat to 500 degrees as advertised and only gets to 30 to 40 degrees less than set. I called them and they directed me to the fine print...NO WARRANTY FOR PRIVATE USE... they recommend I call a service person. What crap for a $650 appliance.
Read full review of Webstaurant Store
Webstaurant Store
-
Fire extinguisher
Their website says products normally ships 1-3 business days. They have no stock on 95% of what they sell. Everything is drop shipped from oem's. I ordered a 20lb bc fire extinguisher on jan 21, 2022. I got an order confirmation with an estimated ship date of march 18, 2022.

I requested to cancel the order on feb 2, 2022 and they immediately tried to charge my credit card as my cc fraud dept. Had called my to verify charges. Stay away from this rip off operation! Many consumer complaints about long delivery times, excessive restocking fees, return shipping charges and credit card billing abuse. You've been warned!
Webstaurant Store
-
Return Policy is a Joke
Don't buy from them. If the wrong item is sent, they ask you to pay exorbitant return shipping fees and will charge you a 30% restocking fee. You'll lose half of your money with these guys if you need to return an inadequate product.
I was told that even though I had ordered through their site, it had been processed by an outside manufacturing company and that THAT is why they couldn't refund my unopened and unused purchase.
This review was chosen algorithmically as the most valued customer feedback.
I have ordered from Webstaurant before with great results. So when I saw some lab coats that I was searching for on their site, I didn't hesitate to place my order. My staff usually takes a medium size, but because we are aware of size fluctuations, I ordered Large. When we received them, I had someone try them on. They were marked "Large", and which would...
Read full review of Webstaurant Store
Webstaurant Store
-
never shipped order but charged card
On 8/29/18 I placed an order with them for a vacuum packaging machine and some bags. Before placing order I contacted company and was assured items were in stock. When package arrived I only received bags, no machine. I immediately contacted company and was told machine was in the shipping dept. now being packaged for transit and that I should receive shipping confirmation on 8/31/18. I never received shipping confirmation but instead receive email on 9/1/18 stating item was out of stock with no date of when they expect to item back in stock. Mind you the company charged my credit card for the entire amount of the order. I contacted customer support to ask what happened. I was told at time of my order item was in stock at Georgia location but due to logistics my order was routed to Nevada warehouse which did not have item. I can request item to be shipped from Georgia location but it would take another 10 days or so to complete. I asked why was I told inaccurate information and why was my order not routed to warehouse that actually had product. I was told they have no control of logistics and had no answer for why I was given incorrect information. I canceled order and was assured a credit would be issued in 48hrs to my account. It has now been 4 days and no credit has been issued. I contacted customer service on 9/6/18 and was told they do not see credit being issued and will research and get back to me. I do give them credit for having the chat feature on there site but the information provided at times was less then accurate. Be wary of their warehouse issues and don't trust their webstore to provide accurate information about what is available.

Update, I received email from customer service today 9/6/18, that in fact no credit had been issued as previously stated by customer service. The new representative did state that he process the credit and it should appear on my card in the next 1-3 days. I would like to believe him but the companies track record so far has been less then stellar when it comes to telling the truth.
Webstaurant Store
-
disappointed
I paid for an expedited shipping to get the items as fast as possible. But instead of promised 3 days, I received them only 9 days later.
Thanks for shipping, but don't you think that it took too long?
I called them to find out what happened and was hoping to hear a reasonable answer to justify them because I liked this company, but unfortunately, they said something scripted and wished me to have a good day and then simply hung up on me...
Webstaurant Store
-
do not buy from them
oh for god's sake, people, do you really think they care about your issues you have with their websites and orders? Of course not.
I've been with them for a while and know them well. First of all, they are really unreliable, the items are not worth the money, have a bad quality. Iа you didn't like something, the store would take an additional hidden fee for something they will make up later.
And so on and so on. Many things have to be improved...
But for now, I can advise just one thing: stay away and don't waste your money.
This review was chosen algorithmically as the most valued customer feedback.
Ordered a oven ignitor, delivered broken. In a chat they said it was broken by shipper. I disagreed and stated the facts. Sent photos as requested. Now the say the broken pieces where to mount the ignitor. I send them back a photo of the broken one next to the one I took out of my stove. Their story changes again that I ordered the wrong ignitor. The label...
Read full review of Webstaurant Store
Webstaurant Store
-
Cambro clear covered display with hinged lid
This was partially my fault for not thoroughly reading the product description. I found them on google by searching "covered serving tray". The google shopping ad pictured a covered serving tray. The landing page also featured the same picture, of a covered serving tray containing pastries, with other detail pictures. So I ordered two. When I received them, they did not include the trays. I contacted customer service via chat, and their response was "sorry for the confusion, but you should have read the product description more thoroughly. They offered no further solution. In my opinion, a picture containing items not included in the sale should not be used as a main product picture. I think their selling practices are intentionally deceptive.
This review was chosen algorithmically as the most valued customer feedback.
Unfortunately I did not have a good experience with this online store. The orders are passed directly to the supplier, who is in charge to ship the product. I ordered a freezer and there was a ding on the door. Unfortunately they denied to replace it even the door. Initially they claimed I should have contacted them 5 days after the delivery but there was a...
Read full review of Webstaurant Store
Webstaurant Store
-
The item was opened the maybe used
I bought one item from the company www.webstaurantstore.com. However, the company has sent me opened box and the order didn't look as new. I emailed the seller and told that I wanted to return the item, but this guy asked to pay 30% for restocking. I was shocked, because the sum wasn't small. I searched for more information, but nothing was posted on their website. I wouldn't do business with them!
This review was chosen algorithmically as the most valued customer feedback.
I ordered a large table top, carnival style, popcorn popper from this site. I tried the popcorn popper one time only. It did not produce the quality of popcorn that was described on the site. I followed the directions exactly as described, and the popcorn it made was just awful. The popcorn kernels that I used were brand new and had just been bought. Per...
Read full review of Webstaurant Store
Webstaurant Store
-
SCAM
I purchased brandy snifters which were suppose to be 5.5oz, according to description online. Upon receiving I immediately recognized that they were rather small. I did a comparison with another glass that was smaller. The smaller glass was 4.75oz. In no way are the purchased glasses 5.5oz. After contacting them and sending pictures of the comparison, they offered a refund. The refund would be minus 30% restocking plus shipping costs. I warn you not purchase anything from this company...
This review was chosen algorithmically as the most valued customer feedback.
Webstaurant.com is A REAL SCAM they taking advantage of individual that buying their STUFF ONLINE. They are sold me a USED SALAD SPINNER. very disappointed. I have to wait before forever before they probably exchange my salad spinner but who knows when I am going to received my product that I bought new from their websites. I AM NOT GOING TO KEEP THE USE...
Read full review of Webstaurant Store
This review was chosen algorithmically as the most valued customer feedback.
Here's my story, I was looking for a good WOK at a low price to replace my broken wok which I had for over 30 years. So I decided to go on web, since I'm pretty busy at work, I didn't have time on the weekend to feel out cookware. Anyway I saw that this website advertise for hand hammered wok 14inch for about 10 bucks. Okay it looked pretty good the picture...
Read full review of Webstaurant Store
The complaint has been investigated and resolved to the customer's satisfaction.
This review was chosen algorithmically as the most valued customer feedback.
I ordered two Comark thermometers that they had pictured and described on the website. They sent me two thermometers that were not COMARK. They were not better than the COMARK and they were not similar to the COMARK. There was a description of the thermometer they were supposed to send. The ones they sent instead of the COMARK did not match the description...
Read full review of Webstaurant Store
We are here to help
16 years' experience in successful complaint resolution
Each complaint is handled individually by highly qualified experts
Honest and unbiased reviews
Last but not least, all our services are absolutely free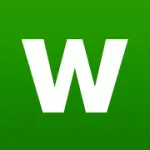 Webstaurant Store contacts