VVS Jewelry Store Customer Reviews
12
Rate your recent experience
Pros and Cons of VVS Jewelry Store: A Review Breakdown
VVS Jewelry Store is a popular online jewelry store that offers high-quality, authentic diamond jewelry with flawless clarity and superior brightness. This store has received numerous positive reviews due to the exceptional quality of its products and customer service. Customers have consistently praised VVS Jewelry Store's affordable prices, fast shipping, and the overall quality of their jewelry.

Many customers have reported that their experience with VVS Jewelry Store was excellent from start to finish. They appreciated the extensive selection of jewelry available on the website, as well as the easy-to-use interface. Furthermore, customers have found the online store to be very informative, with detailed descriptions and clear photos of all items, making the selection process less daunting.

All of VVS Jewelry Store's products are of excellent quality, and customers have regularly noted the item they received was exactly what they had expected. They have also mentioned that the diamonds used in the jewelry purchased from this store are beautiful and flawless.

Overall, reviews of the VVS Jewelry Store are overwhelmingly positive. The store has received high ratings for its excellent customer service, fast shipping, and high-quality jewelry. Customers consistently comment that the items they received are exactly what they had hoped for and that the store's selection of jewelry is extensive and affordable. If you are looking for quality diamond jewelry, VVS Jewelry Store is an excellent choice.
These dirt bags scamming me as I speak go to jail do not pass go don't collect 1 penny
I ordered a bundle also got insurance priority skip the line service and paid exspess shipping now the company yunexspress says they hadn't received any product yet and I ask for refund and was told I couldn't because my order had already been sent off but on yunexspress they received my info on 12/08/2023 and it's still saying processing on 11/20/2023 vvs said I shouldn't had updates and the product by now but I understand why I don't because they [censored]ed me out my money and spewing lies about this awful servive i would just like to see yall get ran over like you ran me over
Rude
My husband ordered us watches this [censored] company cancelled our order and when he emailed them trying to see if the order could be redone they told him he could do the order using his own credit card instead of stealing other people's money. Mind you I'm the one who's put the order in for him using HIS card. I have never been so insulted in my life!
Update by
LaTerra Roberson
And no I don't recommend this rude [censored] company to anyone!
5-Star Service: Impressed with Moissanite Cartier Watch from VVS Jewelry Store
I recently copped a moissanite Cartier watch from VVS Jewelry Store and boy oh boy, was I impressed with the service! The dude was on top of his game and kept touching base with me like it was his job (which let's face it, it is). The shipping was quick as a flash and when I saw that watch in person...man, it was about as beautiful as the dealer who sold it to me. I'm definitely gonna be making a return trip to the VVS Jewelry Store when I cop my next watch. These guys are 100% legit!
Impressed with VVS Jewelry Store - Quality Jewelry & Accessories!
I just received my order from VVS Jewelry Store and let me tell you, I'm impressed! My watch arrived in only 5 days and it looks absolutely stunning. I asked for a specific design and that's exactly what they delivered. Honestly, I'm not the best at writing reviews but I wanted to give credit where it's due. Shipping from the USA wasn't a problem at all. I highly recommend VVS Jewelry Store for anyone looking for quality jewelry and accessories!
Impressively Top-Quality Diamonds & Customer Service from VVS Jewelry Store
I recently bought a 0.50ct solitaire ring from VVS Jewelry Store (vvsjewelrystore.com). They told me that all the diamonds were IGI certified and of the highest quality. I asked them to use SI diamonds that appeared clean to the naked eye, and they agreed to my request. After a few days, I received the stunning ring, which truly made me say "wow."

The staff was very helpful throughout the process of choosing the ring, making the purchase, and ensuring that I received it on time. I was impressed by their knowledge and professionalism, as well as their friendly demeanor. Plus, there was no pressure to buy the ring or any other jewelry.

As someone who loves jewelry and is always on the lookout for the best deals and quality pieces, I was extremely pleased with my experience at VVS Jewelry Store. If you're looking for a special piece of jewelry for yourself or a loved one, I highly recommend checking out their website. You won't be disappointed with the selection, quality, and customer service.
Stunning Jewelry and Affordable Prices: A Review of VVS Jewelry Store
I just had to share how much I'm diggin' VVS Jewelry Store. I decided to pull the trigger and place an order, and boy, oh boy, am I glad I did! From start to finish, the whole shoppin' process was a breeze. They've got the best selection of bling bling I've ever seen, and the prices are totally affordable. I mean seriously, where else can ya find this kinda quality jewelry for such a steal of a deal? I don't know about you, but I'm all about savin' some cheddar.

When I received my order, I was shakin' with excitement. The pieces are even more gorgeous in person, and the craftsmanship is top notch. I can tell they put a lot of love and care into each piece they make. I've showed off my new gems to all my friends and they're all so jealous. Ha!

All in all, I am one happy camper. I'm already plannin' on placin' another order. VVS Jewelry Store, I can't thank you enough for hookin' me up with these stunners. Keep killin' the game, y'all.
Disappointing Experience with VVS Jewelry Store - Poor Quality and Customer Service
This VVS Jewelry Store (vvsjewelrystore.com) was a real disappointment for me, it was a waste of my hard earned money! They charged me a lot of money, but the jewelry I received was no better than something I could have picked up at the dollar store. The customer service was terrible, they were unfriendly and unhelpful. They didn't even bother to package the chains properly, they just threw them into the box without any protection which led to missing diamonds.

I haven't even had the chance to wear it yet and I have already regretted the purchase. When it comes to purchasing jewelry, you expect a certain level of expertise and attention to detail. However, VVS Jewelry Store failed to deliver even the most basic level of quality.

I definitely learned my lesson and will not be buying anything from this store again. It's a shame, because I had high hopes for them. But, as the old saying goes, you get what you pay for. In this case, I paid a lot of money for something that turned out to be a total waste.

Overall, I would advise anyone looking for jewelry to steer clear of VVS Jewelry Store. They are not worth your money or time, and you will just end up disappointed.
Unbeatable prices and unmatched service - VVS Jewelry Store review
I gotta tell you, I was skeptical at first when I found VVS Jewelry Store online. I mean, the prices were just insanely good - almost too good to be true! But I decided to take a chance and boy am I happy I did. Not only did I score some seriously gorgeous bling, but the customer service was off the charts. Seriously, I have never experienced anything like it before. They were super responsive and helpful with every question and request I had, and never made me feel like a bother. And let me tell you, I had a lot of questions. But they answered them all with total patience and friendliness.

Plus, the delivery was top notch. I live in a pretty rural area, so I'm always a bit wary of online deliveries. But my order arrived with UPS and it was delivered right to my door. No fuss, no muss, no lost or damaged packages.

All in all, I'm really impressed with VVS Jewelry Store and I'd definitely recommend them to anyone looking for high quality jewels at unbeatable prices. You won't get better service anywhere else!
Unbeatable Customer Service and Stunning Diamonds at VVS Jewelry Store
. VVS Jewelry Store is the best when it comes to diamonds! I recently purchased a diamond necklace from them and it's absolutely stunning. The staff is super friendly and helpful, making the whole process so easy. What's more impressive is that they helped me choose the perfect one that fits my budget. I really felt like they took the time to understand what I was looking for and gave great suggestions.

The customer service was amazing! They made sure that my purchase got to me in a timely manner. When it arrived, I was so pleased with the packaging, it was beautifully wrapped and made it seem like a real luxury experience.

I also appreciate the fact that they have a wide variety of options and styles. They cater to every budget, which is amazing. Whether you're looking to spend a little or a lot - VVS Jewelry Store has got you covered. That's why I think this store is great for anyone looking for a perfect diamond piece.

Overall, I would highly recommend this store to anyone looking for beautiful diamond jewelry. They provide great customer service, a wide selection of products, and are always willing to help you out. I really can't say enough good things about them! Thanks VVS Jewelry team, you have made one happy customer!
Unmatched Quality, Unbeatable Prices: My Experience with VVS Jewelry Store
Just wanted to share my experience with the VVS Jewelry Store. I finally got myself a new watch from here! I must say, it turned out to be one of the best purchases I have made in a long time. The watch is brilliantly designed, and the quality is beyond compare. And guess what...it was available at a very reasonable price that did not hurt my wallet.

The customization options were endless and I appreciated that I could choose from so many different variations to make the watch truly my own. The staff was friendly and kind, assisting me throughout the process and making sure that my needs were fully catered for. I was amazed by their level of customer service - it really felt like they cared about my satisfaction.

I was highly impressed with their work ethics. The jewelry is created with intense attention to detail - every piece is a masterpiece. I loved how they were up front and honest with me about my purchase and I never felt like I was being tricked into anything. This honesty and integrity built trust between us and I'll definitely be shopping with them again.

Overall, I am extremely impressed with VVS Jewelry Store as a whole. Amazing quality, great customer service, and outstanding honesty and integrity. I would definitely recommend it to anyone who's looking for unique and beautiful jewelry that they can truly make their own. If you haven't experienced VVS, then you should!
VVS Jewelry: Unique Designs, Fair Prices & Stellar Service - A Review
for that one.

So, after that I felt that I need to put it out there that this store has really good stuff. They got a lot of unique designs and their prices are fair. Plus, they give you a real certificate and you can even verify it online. That's no joke.

Also, their website is easy to navigate and the customer service is really helpful. I had some questions about the ring before I ordered it, and the representative on the other end was polite, professional and real patient with me. I appreciated that.

The only thing is that they could improve their shipping time. It took a little over a week for the package to arrive, but hey, they did warn that it could take that long. Still, it would be great if they could speed up that part a bit.

All in all, I recommend VVS Jewelry Store. I think you will find something nice for yourself or for a special person in your life. Just don't hesitate too long, because some of their items sell out fast. Trust me, I know.
VVS Jewelry Store Review: Affordable Costume Jewelry from China with Quality and Shipping Concerns
If you're looking for costume jewelry, you might want to check out VVS Jewelry Store. However, keep in mind that their products come from China, and this might affect their quality. Also, make sure to double-check any offers they give you as they might charge you extra without sending everything promised. Additionally, shipping takes a long time, even if you pay for expedited shipping, which is a bummer. I had to wait for almost two months to receive my order, which I placed on 4/30, and finally received on 6/15. If you decide to buy from VVS Jewelry Store, just be aware that their products are affordable, but don't expect them to be top-notch, and you might not get what you initially paid for. If cheap costume jewelry is what you're looking for, you might want to try Amazon or eBay as their products are more straightforward, and you get them when you expect them.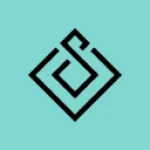 VVS Jewelry Store

contacts
Website
www.vvsjewelrystore.com
We are here to help
A 19-year track record of successfully managing customer reviews
Our team of experienced professionals handles each review with individual care
Honest and unbiased reviews
Last but not least, all our services are absolutely free