VIP Talent Connect / VIP Ignite complaints
19
Newest VIP Talent Connect / VIP Ignite reviews & complaints
Bad services/ not knowing the when the events will be.
I joined VIP ignite around September. My dream is to be an actor. I was blind and should've done research with this company. It is expensive to do events I understand that, but not giving us when or where or not even do auditions and doing boot camp is a waste of time and money. The New York cost 1,997 so I paid it cause is my dream to be face on face with agents and show my personality and show them that I want to be an actor. But they are sometimes mean and telling everyone to watch the video that all of us were in Zoom. The fact that we have to watch the video again of the day we had a zoom meeting to meet them. Then they said around May there is gonna be an event in Orlando and is gonna cost 2,997. I was waiting for the event in March. Waited 6-7 months and now we are in March and told me "the event has been set for the Falls in order to give the talent more time to be prepared". Are they serious? Be prepared? We had 6-7 months, that's like 212 in days. We had enough time to get ready for the event. They are really not good professionals and all they want is our money. Keep changing the date. It was March 24-26. Oh sorry now March 31-April 2, oh now we changed it to Falls of this year. And I keep getting emails about boot camp when it feels of a waste of time and doing the same thing all over again. Everyone please don't waste your time with this company, they only want your money i am telling you that before you do anything.
VIP Ignite and Affiliates
I was with the company for some time, maybe 2-3 years or so. I followed the process and everything and found more and more about the company than one should know. I found that the CEO, Mike Fomkin, is quite racist and only really cares about himself and the money his companies produce. During their zoom audition/calls with Alycia, they call out other companies such as John Casablancas, Barbizon, or Model Maham for being garbage companies for one to begin their modeling career - which is rightfully so; however, they have become just the companies they mock. I found them to always be completely unprofessional and honestly not that intelligent. They say to trust the process, and that they are well connected with one of the most known talent agencies in New York, LA, etc... Ryan Colby Management is defiantly a highly reputable agency in the entertainment industry in larger and even smaller markets - there is no doubting this. Be warned that becoming a model in his company requires complete openness and yes this means about your body and other personable factors (send him nudes, he will love it). This brings me to my next point. In such an industry based on looks (which has changed drastically - thank god) - but everyone that works for VIP Ignite has no right telling anyone to gain or lose weight as they are all well over 200 lbs and very much so out of shape. The business is not credited through the BBB either and relies on the connections they have made to improve its classes. Which are great and provide incredible information and experiences. However, I am sure if showed them who Fomkin really is then they would immediately drop and move on. Would highly not recommend and I will follow up with those acting/modeling couches about their behavior. I do not care if they continue with the company, I guess that shows in their character and values as well.
VIP Ignite
Long story short, I signed up for VIP IGNITE'S Zoom audition. The night before the "audition" I sent them a message on Instagram and via text asking what to expect and if I would ever be expecting to pay anything. The message I received back on Instagram was to have my agent send over my book and last six campaigns. Ha! I instantly knew this was not a legit agency, and that they are scamming/using people for money. I asked them to answer my questions and the person became defensive and insulting. Needless to say, I blocked them. DO NOT WASTE YOUR TIME. RUN!
Desired outcome: I'm just want to warn people so they don't get caught up in a scam, waste their time, or spend any money. Always ask questions!
Is VIP Talent Connect / VIP Ignite legit?
VIP Talent Connect / VIP Ignite earns 91% level of Trustworthiness
SAFETY NOTICE: ComplaintsBoard has analyzed VIP Talent Connect / VIP Ignite and determined that it has perfect credibility and is completely trustworthy, with a legitimacy rating of 91%.
We found clear and detailed contact information for VIP Talent Connect / VIP Ignite. The company provides a physical address, phone number, and 2 emails, as well as 2 social media accounts. This demonstrates a commitment to customer service and transparency, which is a positive sign for building trust with customers.
The age of VIP Talent Connect / VIP Ignite's domain suggests that they have had sufficient time to establish a reputation as a reliable source of information and services. This can provide reassurance to potential customers seeking quality products or services.
Viptalentconnect.com has a valid SSL certificate, which indicates that the website is secure and trustworthy. Look for the padlock icon in the browser and the "https" prefix in the URL to confirm that the website is using SSL.
Our scan shows VIP Talent Connect / VIP Ignite website is free from malware and phishing activities, which are types of online threats that can include viruses, worms, Trojan horses, ransomware, and other malicious code, as social engineering tactics used to trick users into sharing their personal information.
Viptalentconnect.com has been deemed safe to visit, as it is protected by a cloud-based cybersecurity solution that uses the Domain Name System (DNS) to help protect networks from online threats.
Several users have reported concerns about the legitimacy of VIP Talent Connect / VIP Ignite as a job board or recruiter. We suggest that you proceed with caution when using this website and thoroughly research any job opportunities or offers before providing personal information.
However ComplaintsBoard has detected that:
While VIP Talent Connect / VIP Ignite has a high level of trust, our investigation has revealed that the company's complaint resolution process is inadequate and ineffective. As a result, only 15% of 19 complaints are resolved. The support team may have poor customer service skills, lack of training, or not be well-equipped to handle customer complaints.
Viptalentconnect.com has relatively low traffic compared to other websites, it could be due to a niche focus, but could also indicate a potential lack of traffic and popularity. The viptalentconnect.com may offer a niche product or service that is only of interest to a smaller audience.
VIP Talent Connect / VIP Ignite protects their ownership data, a common and legal practice. However, from our perspective, this lack of transparency can impede trust and accountability, which are essential for establishing a credible and respected business entity.
Our Verdict: VIP Talent Connect / VIP Ignite is highly recommended company, but beware of poor customer service. Their 15% Resolve Complaints rating is a cause for concern. We advise using their services securely and reviewing complaints beforehand.
Unprofessional scamming
After researching vip I decided I did not want to be contacted anymore after I emailed Alycia Kalbeck and asked to not be contacted anymore since I felt this was a scam and my husband just had a zoom meeting under a different company name with the same woman she continued to email me and tell me I was wrong and then cuss me and call me crazy and a conspiracy theorist.
Desired outcome: I would like her to apologize on social media to everyone she has spoke to like this.
Email scam
I have been receiving emails from [protected]@viptalentconnect.com ever since 2 weeks ago and she been telling me to send her stuff n post it somewhere then ill be famous i thought it was from nylatalent but i contacted them and they said no its not from them and that i should report it fo here i am doing just that.
I dont know who she is or how she got my email.
Connect vip ignite
these people sent me their webinar when i entered the webinar the camera frozen and these people are a scam these people want 38, 0000 for me to travel
webinar
I got on the webinar "late" & she got mad because I asked her if she charges us & she called me a [censored] & kept kicking me off her live. She talked to me like I was a little [censored] kid. She said she wouldn't want to work with me but in reality I don't want to work with her, SHES RUDE AS HELL! She also kept saying would you guys want to work with a [censored] like her ?
false advertising
They are currently contacting me and many others to steal money as we speak but it is all very questionable far as what was told to me not caring if you are not financially stabled they are expecting 1800 dollars for a 30 day plan and 3000 for 2 events in L.A. and n.y but my subscription s and research kept me from being deceived out of money smh these criminals should be locked up asap cant beleive this is still going on how can something be done about people who are scammers this is outrageous and im disappointed by far
scam alert
This company is a complete scam and I wish I would have realized before I went through with this event. One day I received a message from Alycia Kaback, the CEO of VIP Ignite, about auditions with the tv show power. This was a few months after my mother passed away. The email seemed legit and I didn't think twice since I was hoping a few days ago that an opportunity similar to this one would come up. I contacted the company and was set up with an online interview. I usually could fish out a scam but these companies are becoming so believable these days. I was asked a few detailed questions about me and my talents. The face of someone who seemed nice and caring made me believe it was all real. I was told that the event helps you connect with important people in the industry.

They have VIP ignite events every 6 months. The cost to attend these events range from about $800-$1800 based on the package you can afford. Almost everyone qualifies who has money. At the end of the interview you are asked if you can put anything down today. They persuade you to believe this is a now or never opportunity. I put around $100 down and set up a payment plan. I made all my payments and I was headed to Hollywood. The event was unprofessional and was Alycia. All Alycia did was be obnoxious and arrogant about who she knows and what she has accomplished. She was never dressed in Business attire. I was told I would be prepared on how to write my biography and set up my resume. I was never helped on any of those things.

Only the people who paid the most money were able to sing in front of the judges. Most of the participants weren't even mediocre singers. It's heartless how she preys on the hopeful. No one that I talked to booked any jobs. Nor did I. It seemed as if I just paid for friends in the industry. Also, I was photographed and still have not received those pictures. They are supposedly worth around $500 in value. I emailed everyone at their office about the pictures and months later I still haven't received a reply. Please stay away from this company. Your hard earned money should not be spent there.
talent services
I recieved an email from Alycia Kaback on Mar 28, 2017. It was addressed to my daughter Heaven who is 9 years old. The email stated "Hi Heaven, My name is Alycia Kaback and I wanted to personally invite you to an exclusive invitation only online webinar and audition for models and actors this Thursday March 30th, 2017 at 7:00 PM Eastern 4:00 PM Pacific" ... If you are an aspiring, beginning, intermediate, or advanced actor or model, this webinar WILL help you! I am offering you a chance to unlock some things that were escaping me when I first started in the industry. I am also going to give you your shot to audition for some of the biggest names in LA and NYC….I can introduce you to directors, agents, managers and record labels in Los Angeles or New York. Just click the link below to hold your spot for this once in a lifetime event;". Wow I thought, this sounds great, so of course I had to see what this was all about. I joined the webinar and I listened to Alycia just going on and on about how great this event will be, its a once in an lifetime opportunity and she even added that if it is not she is willing to refund your money. I believed what she was saying, because she was so excited, she really draws you in and made me believe that this is the opportunity my daughter need, to take her career to the next level. I wasn't doing this for myself, but for my daughter. I want her to suceed in her acting career, so If I am told that I will be "introduced to directors, agents, managers" who can help me then, that is a Yes, I am willing to sacrafice for my daughter. So I paid these people $2999+ because I was decieved into thinking that this will be a life changing opportunity, the break through I've been waiting for. I was told that the event will be held June on June 24, 2017 however, there will be a kick off event first, which is the one I attended on April 22, 2017. Alycia and her comrades did a webinar to prepare us for the "Big day" they say, before the event, on April 22, discussing what to expect and how this would be a life chaning opportunity. I was told that we were going to meet big people in the industry like LL Cool J for example they say. Moreover I was told that " Your lives going to change in ways that you can't possible imagine". I was told that my daughter will be getting professional photos from a top photographer. Moreover, I was told that "VIP gives people alot more than they would expect". The day of the event, me and my daughter head out to the city to the address where the event will be held. I was a shock, It seemed like to was an abandoned building. I didn't let get to me too much, I was more concerned about whats happening inside. However, The entire time I was there, I tried my best to look on the bright side of things and stay positive. However, inside I was extremely dissatisfied and disappointed. For the photoshoot, my daughter got her hair straighten out. It was ok. They said that she had to do make up, so I let them put make up on her. Heaven is 9 years old, they put so much make up on her face, she looked like a clown. She had these Red cheeks, make up on her eye lids, I hardly reconized her. She was sent to get her pictures taken, I expected to see a professional photographer set all set up with lighting etc. Instead, their so call high quality top photographer was walking in the same room where we all were, snapping pictures of my daughter. Something I can do my self. He even took her to take some picture in the dingy hallway of that building, no lighting... etc. This is so crazy what these people advertise that this photshoot values alot ($7500 value!), and what was provided was so unprofessional. I even paid an additional $195 for an extra look because I thought these pictures were going to be great and I can use them on her website. I was so wrong, I would never use those pictures. I got ripped off big time, I ended up paying to get some different pictures taken, which I was able to use on her website - www.heavenrhamdas.com. It's all a lie, decieving & false advertisement. What I was told I was given was not provided, me and my daughter was cheated out of our money and time.
solution and reach management
On july 13, 2017 after viewing many online video updates about there services I decided to get into a payment plan so I could attend a large networking event in la 1850.00 dollars I no that's a very high amount for a event but I was sold on the large connection opportunity even though theirs no guaranty of anything offered. I said what the hey I never been to la and i'm confident enough to sell my own talents to anything I work hard for. Well i'm a fool apparently they were able to talk me into starting payment plan first with 20$ then with 250 the next day. Listen when you pay 20$ they sign you up by sending up by emailing you the contract for you to sign however now you have given them your credit card info and they keep it on file. I sent this info to a entertainment attorney for review one who has represented me years ago for a venue in lois vegas. Well today friday morning he called and said get-the-hell-away-from-them-now less then 3% of talent gets close enough to an agency with this type of connection. They will show you what the money looks like on more seasoned models/actors but threes no guarantee's that they will do anything but make you pay more and more money for stupid [censor] like pictures, clothing and various other gimmick's. Dont do this... They got me for 270.00 $ believe me when I say they will get you for more then this if you let them. Walk away now before you need to run away. Oh and I signed an agreement not a contract this is how they get away with this scam so its not categorized as a scam... They even have good ratings on bbb keep in mind if an real agency wants you they will sign you to a lucrative contract... There are no short - cut to this go all in with an agency.. Or stop now before you lose all around.
alycia kaback
After she sent thousand of emails about an webinar about an interview I joined and she went on and on like she's a salesman which is hilarious because I work in sales! She stated they had an event in April that was not sponsored and we had to pay at our own expense with a credit card. Then she proceeded to take question she was so rude and told me my question was dumb and after I ask so how would their company benefit us she state she was going to log me off! They are not legit I been on Top model and I am well aware of scams and unauthorized agency and if they legit they're going to invest money in you this is a SCAM to get YOUR MONEY!
unauthorized credit card transactions
After signing up with vip ignite and speaking with goldie and debbie davis. I am in the entertainment industry and know alot of people already, (rappin 4-tay, snoop dog, micheal jackson and chris isaac, santana, and many more). I have a voice that is amazing and a personality that is better then most.
They said that if after the webinar and then do the one on one interview they will pick 125 talented people to come to these 2 events in march 2017, in los angles and new york.
The very next day I was contacted by a store that they had used my information to purchase furniture and shoes and music equipment that was to be shipped to new jersey. And all these charges and store were in new york. How did I say that new york is where there located at and they live?

they just got caught and I am not going to let them get away with this! I studied law and I will prosecute them and take them down each and ever one of them!

I work hard for my money and I wont let them scam me or anyone else over anymore! so I dont care about how they say that all these other places are saying all these lies about them and that they are not a scam! cause when the news hear about this organized crime ring gets busted and that aylicia kaback was apart of it! she wont be able to work no were in the industry again!
she had it all and she let greed and fast money take her down!

how do you think they have all these websites online about how she made it thru all these networking and meeting everyone! if they only knew that they were criminals taking peoples money and ripping them off for their hard earned money.

I want justice and I want at least a free accepptance to this event and then I want at least $25, 000.00 for pain and suffering since it ended me in the hospital with almost a stroke from the stress!

I personally had emailed aylcia kaback email and it just bounce back! I am sure her family will be proud of her when she sitting in federal prison!

contact me back asap since the fbi is going to be my next step and the news media!

ill let this go if you submit to my request cause I have the address to the delivery address that the furniture is being delivered to and the music equipment that you ordered to be delivered to new jersey. I hope you bought some running shoes cause your going to need them.
waste of time and gas!
I had recieved a call from Vip Talent Connect yesterday.I think her name was Don Marie or something like that she gave me her extension.She set me up for an appointment.The whole conversation was weird and it seemed like a sales pitch because she kept complementing me and usually a real agency sound more assertive and direct because they are doing business.She sounded like she was trying to be my friend, like how the telemarketers sound when they call you trying to sell something.I told her that I'm a petite model, singer and aspiring actress.She didn't even see my pictures or even meet me.She kept saying how successful I'm going to be, another sign of a scam or a sales pitch.No legit agency can promise you success!The industry is too competitive for them to guarantee anything!I asked her whether a not she was selling workshop classes because I'm looking for an agent not classes.She didn't give me a direct response.She said it was optional to take classes, another sign of a rip off.A real agency will tell you no, they are trying to get you working! and they wouldn't even be discussing workshop classes or any other fees, except for their 10-15% when you start working.I'm not going to Vip Talent because I know it's a waste of time and gas!
The complaint has been investigated and resolved to the customer's satisfaction.
This review was chosen algorithmically as the most valued customer feedback.
I had the "pleasure" of interacting with Alycia Kaback and her company recently. My sister was one of the "few" that was selected for the open casting call and then brought back because she was selected to be signed with the company. When we walked in, they claimed we would be part of the company if we bought the "package"---a $1200 ticket to a party to...
Read full review of VIP Talent Connect / VIP Ignite and 7 comments
beware
VIP Talent claims to connect individuals to professionals that will help launch their career. The issue that arises out of this statement is that VIP Talent Connect has NO Connections in the industry. They are in place to take advantage of unsuspecting people and steal their money.

BEWARE OF "VIP TALENT CONNECT" @ "VIPTALENTCONNECT.COM"

Also steer clear of Alycia Kaback, she has proclaimed herself as one of the top entrepreneurs of her generation, and claims that she runs a multi-million dollar empire...yet Alycia is in massive amounts of debt. Alycia Kaback is a scam...Do not do business with her unless you want to end up broke and pissed off.
scam
VIP Talent claims to connect individuals to professionals that will help launch their career. The issue that arises out of this statement is that VIPTalentConnect.com has NO Connections in the industry. They are in place to take advantage of unsuspecting people and steal their money.

BEWARE OF "VIP TALENT CONNECT" @ "VIPTALENTCONNECT.COM"

Also steer clear of Alycia Kaback, she has proclaimed herself as one of the top entrepreneurs of her generation, and claims that she runs a multi-million dollar empire...yet Alycia is in massive amounts of debt. Alycia Kaback is a scam...Do not do business with her unless you want to end up broke and pissed off
The complaint has been investigated and resolved to the customer's satisfaction.
This review was chosen algorithmically as the most valued customer feedback.
i recetly went to an audition at 320 West 37th st for VIP talent. When i was shceduling my apointment for the interview the lady on the phone did not mention any prices for any such events. When i went to the event the lady asked for 875 dollars for the price of the event and she also mentioned that if i wanted my mom to come along she had to pay 195...
Read full review of VIP Talent Connect / VIP Ignite
The complaint has been investigated and resolved to the customer's satisfaction.
This review was chosen algorithmically as the most valued customer feedback.
I was contacted by vip for my daughter. They said they were a no money and no fees talent company. As I was trying to get my 4 yr old into modeling it sounded wonderful. When we got to the appointment the woman payed no attention to my child and gave us a whole sales pitch. She told us it would be $1659.00 for my daughter to have a 2 yr contract and would...
Read full review of VIP Talent Connect / VIP Ignite and 31 comments
Collect Your Trust Badge
Be recognized for outstanding customer service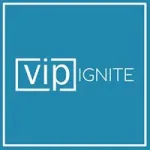 VIP Talent Connect / VIP Ignite

contacts
Website
viptalentconnect.com
We are here to help
19 years' experience in successful complaint resolution
Each complaint is handled individually by highly qualified experts
Honest and unbiased reviews
Last but not least, all our services are absolutely free