Victoria's Secret reviews & complaints 561 - 290
Victoria's Secret complaints
290
I have been late on one bill in the past four years (since I received my victoriasecret card. I have never had any problems with victoriasecret as far as feeling cheated by their financial...
Read full review
I will never shop at Victoria's Secret again. The clothes fall apart when you wash them. If you purchase the underwire bras, the wire pops out and cuts you. The underwear are incredibly cheap -...
Read full review
Victoria's Secret
-
wired polily
I returned my bra to Victoria's Secret on Oct. 24, It is more than 10 days, however, when I check my account today, my money has not been back.

Yeah, it is my fault not to keep my receipt carefully, but I just never though there will be any problem with returning.

When I talked to the clark in store today, they rejected to locate my return record unless I show my receipt. How wried the policy it is. I have been a casher in a restaurant, I know it is easy to track each transition, especially that I remembered the exact date, and I have my credit card number with me, and they should have all my information.

I have no idea about what kind of trick they play, and just want my money back, I felt like my right has been violated.

Please remember this store, it is in Okemos, Meridian Mall. Be careful with their casher!

And any advice to help ask my money back is more than welcome!
The complaint has been investigated and resolved to the customer's satisfaction.
Victoria's Secret
-
bad service
Rude staff, only one register open, sales person left the sensors on my panties so I was forced to dig thru the trash to find my receipt so that I can take them back.
Victoria's Secret
-
penalty charges - victoria secret credit card
I have had such a terrible experience, I will never shop there again. I purchased $60 and was pushed/sold on getting their Victoria secret card instead of using my own visa card. Big mistake, I get the bill and as I am a canadian, they refuse canadian cheques or funds which is all that i have access to. the problem gets settled in 2 months and they accept mycredit card. I start to get hit with hundreds of dollars of late charges. I explain the situation and after numerous calls/conversations and time I finally get someone to listen and they tell me all is settled and cleared with a small penalty of below $10. Then I start to get penalties again after that. Calls start again, I get called a liar and had to deal with the most rudest people ever - Michael B. I have never been so insulted and harassed like with this co. I finally got a credit, I must have spent hours and hours with tens of diff people. NEVER AGAIN will I or my family deal with Victoria Secret!
The complaint has been investigated and resolved to the customer's satisfaction.
Victoria's Secret
-
beware
This occurred last year. I made a purchase at the store for about 80 dollars. Went home. Then NEVER got a statement from them. When I finally get a statement from them, it told me that I owed them 120.00 dollars. I called and the Indian woman took my information and said it was paid over the phone. She didn't put the right info into the system and the company never got payment. Once I settled with someone who did speak English the 80 dollars went to about 119.00! SOME SALE... beware of credit card companies that sell out to India!
Faulty products and faulty online shopping system. They always get my order online wrong. I thought it would save me more money by using their coupon codes but no... They would not honor the coupon...
Read full review
In mid July 2007, two months before I was to leave for vacation, I ordered close to $1000 worth of bikinis from Victoria's Secret. And when my airplane blasted off, guess how many Victoria's Secret...
Read full review
Also before when we order merchandise from Victoria's Secret, they would put a hold on our bank card, and then actually charge the card when the merchandise ships. This is standard procedure for...
Read full review
The complaint has been investigated and resolved to the customer's satisfaction.
It seems that every time I order something silk from Victoria's Secret, I get something either polyester or rayon. In several cases, the items were labeled silk on the tag as well as the web site and...
Read full review
We are here to help
16 years' experience in successful complaint resolution
Each complaint is handled individually by highly qualified experts
Honest and unbiased reviews
Last but not least, all our services are absolutely free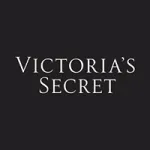 Victoria's Secret Company contacts