Vatterott College / Vatterott Educational Centers complaints
31
Newest Vatterott College / Vatterott Educational Centers reviews & complaints
Computer programming course at vatterott college
Basically, I went to Vatterott College a number of years ago in Wichita, Kansas. This was for a computer programming course. There were a number of teachers, but the majority of them barely knew the material. We would learn from books basically, and if I had questions I just asked others in the class because most of the time the instructor didn't know the answer.

After I graduated, which was very easy, I was told I could get a job through them. Nobody I applied with cared about Vatterott College graduates, and pretty much every time I walked away because I wasn't qualified.

They even had the audacity once to have a jobs program thing in the school where one of the jobs was McDonald's, probably because that's about what you can get out of graduating.

I'm unable to pay off the ridiculous student loan I took out through them and I hope it goes away eventually. I'm going to find out what my options are because I feel like I was scammed.
Desired outcome: Loan forgiveness.
Okay ya'll I do have some good news because I found out about the borrower defense fund and if you look that up you can put in an application to be a part of a lawsuit targeting Vatterott and other schools that did predatory lending so they will have to pay for what they did so you can get your finances back in order. The website is kind of bad and won't load a lot of the time so be sure to start trying to get this done now before it's too late. The information is kind of difficult to come by so I almost didn't learn about it in time which is why I hope that this might be seen by others like me.
I appreciate any comments anyone makes in the off chance this is read by anyone involved with Vatterott that could get my loans dealt with. I can gather enough evidence to prove it was a scam because I can get a hold of everyone involved that is still alive so if anyone at Vatterott reads this I would like it if you could let me know what you're willing to do to make this right if you have any kind of decency because a lot of people got scammed when I went there but they were strung along for a long time so many probably still don't realize it's not their fault there were no jobs that accepted their "diploma" as proof of any sort of education.

I can't believe that this stuff is even legal whatsoever because it's such a blatant scam but they use hopes and dreams of making a better life to make sure you stay long enough and get enough loans that you're stuck because you definitely won't be working at a job related to whatever they were teaching you there. I knew more about programming than the teacher and so did a few others. The people that knew nothing about programming were so confused all the time that they'd just Google issues and work from there.
This review was chosen algorithmically as the most valued customer feedback.
I started School in 2006, Saint Joseph Missouri, before I started I filled out the fasfa, I was approved for a pell grant, which that's what I was wanting cause of the financial situation at the time. Long story short, that 1 pell grant turned into 5 student loans for 1 year, that are in default today, I got the pell grant so I didn't have to owe money I...
Read full review of Vatterott College / Vatterott Educational Centers
hvac class
I attended the des moines campus for the HVAC program . I was told by program instructors it was a great program and I would get a good job after attending the program. The lab equipment was outdated also the curriculum was not up to date either. Instead of work in the lab I was required to build a replica home for the other programs at the center. I was not allowed to attend graduation or any ceremonies.
Is Vatterott College / Vatterott Educational Centers legit?
Vatterott College / Vatterott Educational Centers earns 96% level of Trustworthiness
SAFETY NOTICE: ComplaintsBoard has analyzed Vatterott College / Vatterott Educational Centers and determined that it has perfect credibility and is completely trustworthy, with a legitimacy rating of 96%.
We found clear and detailed contact information for Vatterott College / Vatterott Educational Centers. The company provides a physical address, 18 phone numbers, and 2 emails, as well as 4 social media accounts. This demonstrates a commitment to customer service and transparency, which is a positive sign for building trust with customers.
Our scan shows Vatterott College / Vatterott Educational Centers website is free from malware and phishing activities, which are types of online threats that can include viruses, worms, Trojan horses, ransomware, and other malicious code, as social engineering tactics used to trick users into sharing their personal information.
However ComplaintsBoard has detected that:
Despite a high level of trust, our investigation found issues with Vatterott College / Vatterott Educational Centers's service, including poor customer service, lack of accountability, and responsibility to resolve complaints. Customers may face long wait times for responses, receive generic or unhelpful answers or no response at all. Only 35% of 0 complaints were resolved.
There was some difficulty in evaluating or examining the information or data present on the vatterott.edu. This could be due to technical issues, limited access, or website may be temporarily down for maintenance or experiencing technical difficulties.
The website belonging to Vatterott College / Vatterott Educational Centers has a low number of visitors, which could be a red flag for users. However, it's important to conduct additional research to fully evaluate the website's legitimacy and trustworthiness.
Our Verdict: Vatterott College / Vatterott Educational Centers is highly recommended company, but beware of poor customer service. Their 35% Resolve Complaints rating is a cause for concern. We advise using their services securely and reviewing complaints beforehand.
lies/scam/fraud
I withdrawn from all my classes properly in order both times while enrolled at vatterott. 2013 and 2015 For many different reasons from the curriculum the staff the lies and unanswered questions I do not have the proof because I lack the funds however I'm sure if someone in power would take the time to do the slightest investigation . You would understand the frustration let down hurt and pain us the "former students" of this vocational college had to suffer through ..to have a dream and goal and a school which doesn't havent the proper tools and profession to execute that goal into existence I take my life very seriously which is why I choose to enroll in a traditional university and vatterrot deceitful ways scams and lies are hindering that for me ... Its hurtful I'm a single mom of 7 like alot of students who has attended that school and vatterot takes advantage of the weak and distress who's attempting to make a positive change in Life and keep us bound by their financial lies ...This Can't Be America ... please help
education
My name is Tina Davis-Smith and I got a call stating I owed money for going to school at Vatterotte come to find out that Vatterotte had be going to there school and I was not even going any more and collecting money for a whole year and I was not there I had dropped and continued to accept money for me and I was not even enrolled there . I am in the process of creating a case against them it is really FRAUD. I am awaiting there attorney to call me back and its been now 48hrs no call and when I call noone answeres only answereing machine now.If someone could assist with help on this please let me know .
education
worst school ever
do not go
and if you do...do not believe any thing said
its a diploma farm
they recruit like salesman that cant deliver once your done
would have dropped if i new this is how it would turn out
got nothing but charged for everything
worst than ITT and they were shut down
charged for tools i have yet to receive
everytime your told something the person that tells you no longer works for the school
one teacher still works there from when i attended 3 months ago
so no one will help because they "HAVE ALWAYS DONE IT THIS WAY"
Building maintenance program
Went to school here for a year and a half and this is what I got. Everyday was 8am - 1pm, I got out of class everyday at 11am or 12pm. Early everyday for a year and a half. Lost out on numerous hours of study thanks to the teachers. Teachers teaching at the college didn't have master degrees in the subjects they were teaching. Every single test given in the program had cheat sheets word for word and the teachers were passing them out. The license I received in hvac also had cheat sheets for all four catagories word for word. The lab that was set up for us to work in was moved from one building to another and we were responsible for moving all the equipment which made me wonder why we were doing this instead of studying our topic at hand. I think they just wanted to save some money so they had the students do all the work. The classrooms were 30 students at times and 1 teacher. This college had I want your money written all over it. I have never heard from the college since graduating. I feel this college is only out for your money and have no concern for you after you graduate. I was a top notch student and was on the deans list with perfect attendance but it doesn't matter anyway. I couldn't find work in building maintenance anywhere but apartment complexes and that just isn't going to pay the bills so I refuse to pay on this student loan because I was deceived in believing I was receiving a quality education. I don't think I should be liable for this loan anymore. Keith rodgers.
Kansas City
I work a full-time day job, and I interviewed for an evening adjunct position with these Shylock's. I'm no stranger to unprofessional interviews, and toxic hostile work environments, but this was one of the most unprofessional, dismissive, and disrespectful interviews I've ever had, despite my having excellent credentials in my field of expertise and top references.
They charge something like $40, 000 for a 2 year program (you'd better be earning at least that annually starting out to try and cover your student loans). The student culture is straight out of reform school, the administration are parasitic low lives, and most of the instructors are marginal in skills and character.
STAY FAR AWAY FROM VATTEROTT!
This review was chosen algorithmically as the most valued customer feedback.
I need help. I hired a lawyer and he did nothing for me. He didn't even help when I went through an unemployment benefits hearing which I lost. But what really bothers me is that I was on approved FMLA and I was fired on bogus findings that were made up and were lies. I sit here thinking about how wrong I was treated and it seems the big corporations with...
Read full review of Vatterott College / Vatterott Educational Centers
Unethical
I was employed by Vatterott for seven years working my way up to campus director. The CEO Pam Bell will throw you away like your nothing despite you were a great employee and brought in a lot of money to her Schools. Beware and stay clear of this company yes they pay well but you are her slave and if you don't do what she says to the letter she will throw you aside.
Not finished
Enrolled in Medical Assistant Program in St. Joseph Mo, July 15 2013. Started off such a wonderful program and such great staff, I had found out I was pregnant May 2014 while still enrolled, all my instructors knew and so did the office staff. I had made deans list on 6 out of 7 phases. When it had came to my extern I was placed at a Social Welfare Office around October and was only there for 4 weeks and had roughly 96 hours clocked in out of 160, the nurses at the Social Welfare Office made rude comments about how I was always sitting when I was never let to use my training, only when they needed me to shred or organized supply closets. I had went back to my instructor and she had to me not to go back and she would find me a new extern site. I still had not heard anything back from my instructor after numerous texts and calls I had sent of the two months November- December. I had my baby December 17 and during labor I had received a call from Vatterott stating that I needed to be at the campus the next two days for attendance, which I did not go due to my baby being born and having a two day stay. I had called Vatterott Campus back the next week and they had told me I was considered a "drop" student due to me not coming in those two days. I had asked to talk to the campus education director and I was put to her answering machine, so I left a message for her to call me back when she received it. No call the next day, so I had called her back and still no answer. I had called her for two weeks and left a message each time. Still no answer for two weeks until I had to be a little rude with my message asking her to call me back, then she finally called me back within 10 minutes. I had how I was considered a drop student when I was never answered back from my instructor, She had said she would have to call cooperate. After a week of not hearing back from her I had called her back just to let her know I was moving to Springfield area and if she could help me contact the Vatterott in Springfield to finish my course and had replied that I would need to make the call and figure it out myself. So after I had got all moved to Springfield I had called the Vatterott office and asked if I could re-enroll and simply finish my hours. They had told me since I was considered a drop student I could not just pick up my 96 hours and finish, that I would have to re-enroll into the new medical assistant office management course. Which I am not doing because I already have already over $30, 000 of student loans that I have to pay back when they didn't even let me finish my course. Vatterott is such crooks and I would never recommend to another person in my life.
Ripped off, over - charged, mislead
College hours/ Credits don't transfer over which I was not advised of. Teachers were rarely present to teach my class. We majority sat alone. Classes that were given did not fit the criteria for an accredited college. They ripped me off with my financial aid, having to pay all this money back with nothing to show for it. I feel used. The teachers barely knew the information they were teaching us from the text books. They were over charging for old textbooks over $100 when amazon.com sold the text books for $15 of $20 bucks. The texts books were outdated. They advised me that I could soon become a Nurse after I complete their program labeled Medical Office Assistant which in all actuality I could do nothing with the information they were teaching me. I completed a whole year with them and they charged my financial aid over 20, 000 and I cant even transfer their credits. They have cheated me out of my education and ripped my financial aid apart with all their hidden fees and fine print that is not even available for you to read. This was the worse experience I have ever had in my life when dealing with this college. They have ruined my chances to advance in a Bachelors Degree because of their bogus charges; my financial aid is shot. They want me to pay money back when I didn't even receive adequate education. The time and money I spent there is worthless and I have nothing to show for it. They did a wonderful job of discouraging me and ruing my future. They have done something terrible and I would never recommend anyone one else to ever go there. The school is a scam. I want my money put back on FAFSA and they should pay me for punitive damages because I cant even find a job because of their effortless actions to educate me properly. They put me in a position of debt that I believe and strongly feel that I shouldn't have to pay back. Terrible! Terrible! experience and it is seriously affecting me in many ways.
cost, poor education poor instructors
I attended vatterott and it sux. im a graduate but it cost me to go to school for my cma there the cost it would be for 4 people to take the lpn class. I did finally find a job but the pay scale for the cma is no different then if i worked with out a college degree anywere. Sorry to say its deffentley not worth the time. I also had very poor instructors went through so many people getting fired and pepole leaving it was never a smooth ride at vatterott in st joseph missouri. I was also medically leave on the 4th day of my last 10 weeks and the school dropped me thats fine but they charge me the 2500.00 plus took my 2500.00 student loan and re charged me the 2500.00 for the class when i was released to come back now i can not receive my deploma tell i pay vatterott the 2500.00 which is ### ive gottin the full pell grant and student loan for this and have a 300.00 a month payment for my student loan plus 2500.00 to pay vatterott to have my diploma. I think im getting a lawyer 38, 000.00 for cma class no never lpn is only 12, 000.00 and im going back for my lpn now and none of my credits none of them at all will transfer anywere...
The complaint has been investigated and resolved to the customer's satisfaction.
Setup for failure
Since the Senate is already looking into this "for profit" school and the scam that is currently running, I would like to know if a Class Action Lawsuit being put in place for those like myself who feel ROBBED! How does a student who maintained a 4.0 gpa along with perfect attendance for 60 weeks fail the MA program? I tell you how, because of instructors who do not know the difference between discretion and discrimination! I was not even allowed to graduate the now "dead" program and did not receive my diploma! Being that upon admission, I notified the rep that I had a diploma in Medical Assisting in 1993, but to get in the AOS program, I had to enroll in the whole program from beginning. Vatterott decided to discontinue my blue uniform program and start a new brown uniform program that was supposed to be cheaper, but only if you(the student) accepted the switch. The externship coordinator and the program director were highly unorganized, unprofessional, and inconsiderate of the future of attending students. They did not follow through on those ready to go out to externships, they did not have CPR/First Aid cards ready, titer results were not back from the lab to ensure updated vaccinations were needed, they did not have enough sites for all the students to participate, the computer lab was always unavailable, the books were outdated and overpriced, and above all there is no one on the chain of command that can address student concerns properly. The externship coordinator gave me a grade of "F", not an "I" because she just did not want to deal with the situation she created by sending me on an externship site, 2 weeks after everyone else was on extern, that was hostile because the Vatterott student already there knew absolutely nothing and the staff was frustrated and upset with having an untrained employee on board. I tried to talk to the EC about making up the 59 hours missing from 240 hours of completion and without hesitation, she refused and stated that maybe I could CATCH up with her one day next week. After going through the chain of command, I finally talked to someone from the corporate office after making a formal complaint with the Tennessee Higher Education Commission, but he only asked if I did all that I could do to resolve the issue. Then he (MF) requested that I give him time to look into the situation. Graduation was 6/21/13 and I did not get to walk, get my diploma, or even have anyone from the corporate office call me with a solution or an apology. There are more that have received this treatment of being failed before being allowed to finish the program and we find ourselves in debt in the amount of $30, 000 with no possibility of recovery from such a huge set back! I am not giving up the fight because being ripped off has made me strive for justice. I am now enrolled in a "REAL" school where I will be receiving an Associate of Applied Science degree that will be accepted anywhere I go because when you mention Vatterott, everyone frowns! By the way, this lousy, poor excuse for a school had the nerve to tell me they would allow me to partake of the new MA program for the low cost of $27, 000 more dollars and they would accept all the credits I just accumulated, what a crock of bull! I withdrew and will not just go away without a legal FIGHT FOR JUSTICE! Dividend should be shut down and all that have debt there should be released from such a scam of degrading other schools just to get an enrollment. Will be contacting the US Department of Education very soon with all the proof I have about being robbed in this manner! Maybe they will listen to what I have to say since Vatterott refused to.
Resolved
The complaint has been investigated and resolved to the customer's satisfaction.
The complaint has been investigated and resolved to the customer's satisfaction.
This review was chosen algorithmically as the most valued customer feedback.
I worked for Vatterott College for the last 15 months. I was recently let go by our 3rd Campus Director in that same amount of time. He had only been with the campus for three weeks when he called me into his office to tell me how I had acted as if I disliked my job and therefore, I needed to be let go immediately. I was furious. He also mentioned my...
Read full review of Vatterott College / Vatterott Educational Centers and 3 comments
The complaint has been investigated and resolved to the customer's satisfaction.
Crappy Education
I'm about to graduate from Vatterott HVAC/R program. When I signed up they promised all kinds of things. I was told I would have to pay a certain amount due to pell grants. They never mentioned Obama was in the process of cutting Pell Grants. I was suppose to get $1500 to live on my last 6 week phase. Instead of receiving $ I got a bill for $267. I know technically it wasnt illegal but they knew the pell grants were about to be cut but lied to me so i would sign. The shady part came at the end of July when the told us about the pell grant loss. The cut took effect July 1, 2012 and they informed us July 27, 2012. Conveniently the day they keep 55% of tuition if you decide to drop out. You have the 1st week to get most tuition $ back, but they waited 4 weeks after cut to inform us so they would get their $. If they would have told us when the pell grant cut was approved I would have dropped out after 1st phase. They waited til after the 3rd phase to tell us. On top of that we were all told the graduation was included in our tuition and its not, we get to pay extra for that. The teachers don't go over the material they just tell you to read the chapter and answer review questions. Plus the teachers will change grading policies and make their own grading curves. I am the top student and if i score a 98 the curve should be set to 98, but too many students got bad grades so the curve was set even lower. This is on the mid term worth 30% of the grade (recently changed from 20% so students could skip everyday and still pass with a B. I don't think there should even be a curve, imagine if SAT's were on a curve. If there is a curve it shouldn't change. The teacher gave us a study guide witth 199 questions with answers. Mid term had 100 of those questions. Why would you change a curve if they had all the answers. I was hoping I would stand out with this degree, hard to stand out if they give the degree to anyone with $. We were told they would help find us jobs and that consists of here look at this website or email job leads for journeymen or jobs you need 5 years experience. I wouldn't need vatterott if i had journeymen license or 5 years experience. This is all coming from a student that got a $4000 scholarship from the school. I do not recommend this program go to WATC. Better yet go get a minimum wage job as a helper at HVAC shop because the degree is only paper in this field. A journeyman license or Masters are what you need and you have to put in time working for these licenses, not school. The only thing I got that mattered was my EPA license to buy refrigerant. This is a $35 test and u can find free practice exams online, in fact thats where vatterott tells you to get study info from, not them. Hopefully this will save you $25, 000.
Resolved
The complaint has been investigated and resolved to the customer's satisfaction.
The complaint has been investigated and resolved to the customer's satisfaction.
This review was chosen algorithmically as the most valued customer feedback.
This is all evening class happenings. You apply. They accept you. But what they fail to tell you; is that they change EVERYTHING ON THEIR WHIMSY. I know of several students that have either been started mid-course then when it came time for them to take the beginning of the course. . . no class in the evening so you'll have to go to day class, which working...
Read full review of Vatterott College / Vatterott Educational Centers
The complaint has been investigated and resolved to the customer's satisfaction.
This review was chosen algorithmically as the most valued customer feedback.
I am a current student at Vatterott (I graduate in February), and since I signed up in December of 2010, I have had nothing but the run around with financial add, accounting, and the instructors. I recieved the full pell grant, and quite a few scholarships ($25, 000 in all) but, because of their pricey legal program, I still had to take out a hefty student...
Read full review of Vatterott College / Vatterott Educational Centers and 6 comments
The complaint has been investigated and resolved to the customer's satisfaction.
wrost school ever
i graduted from vatterott college sunset hills from the medical assistant program, first of all the lab was out of date and they didnt have the stuff they needed to teach us what we need to know. second of all the teachers didnt work with you if you needed extra help and they didnt know what they where teaching. third most of the classes are online and the online teachers are hard to get ahold of if you need help. fourth if you did something wrong the teacher made you feel like you were dumb and set you up for failure.last they dont help you find a externship site you have to find it on your own which is not easy, i found out from alot of people that they should have there own externship site and place you. BE WARN THINK LONG AND HARD BEFORE YOU ENROLL IN THIS SCHOOL. i had to enroll in a different school to get the training i need to work in this field.
Resolved
The complaint has been investigated and resolved to the customer's satisfaction.
drug and alcoholic instructors
My poor son tried to get an education at Vatterott in the HVAC department. I have read some simililar things about this school in different parts of the states so I thought I would share my son's story. From what he had told me I could not believe that this school would let druggies and drunks be teachers there. He said he even seen a fake urine test in one of the black instructors briefcase one day when he was waiting to ask him something and he was getting something out of it. Another instructor comes to school intoxicated, WHO HIRES THESE PEOPLE? My husband and I wonder how they even get accedited. He says that some of the instructors are always trying to get young girls in other programs there to go out with them, especially the one that carries that drug test. How awful is that, to me that is like a pedifile and what kind of drugs he's trying to hide. If you read thier credentials, some don't even have any or even a degree! My son finally could not take all the ruckus and no learning so he dropped and now is in a school that acts professional and he is doing very well now. I am glad he wasn't a follower and went along with all the playing around there and realized he needed a real education from a good school and dropped, my husband and I must of did something right and that makes me smile! For 25000 dollars I would steer clear especially if you have a daughter, who wants her being hit on by old fat drunks and druggies and not getting the education that they deserve for what they charge there.
Collect Your Trust Badge
Be recognized for outstanding customer service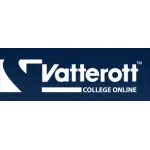 Vatterott College / Vatterott Educational Centers

contacts
Website
www.vatterott.edu
We are here to help
19 years' experience in successful complaint resolution
Each complaint is handled individually by highly qualified experts
Honest and unbiased reviews
Last but not least, all our services are absolutely free