United Electronics complaints
49
Newest United Electronics reviews & complaints
Credit Card Refund issue # WEB903283276
I have purchased mobile on 10th Nov 2020 from extra online store. when i purchased price was difference but when i received email this item was difference so i cancelled my order next day on 11th Nov 2020.
I received message from extra online refund processed but till now i didn't received amount to my credit card.
so many times i called extra online every time they said amount transferred.
even i visited bank for this issue and check with them also bank person said nothing amount received from extra online.
even statement also no amount received from extra online.
documents are attached.
Note :- due to this refund amount delay i am paying penalty fees and its effecting on my credit rating.

Waiting for your reply for above issue as soon as possible.
Pre-order iphone 12promax
The purpose of Pre-order is to receive it on time. Extra Stores took the money saying it will be delivered on 13th Nov, and after placing the order, they removed the delivery date. After contacting them when you did not receive the item on the promised date, they do not care. If you were incompetent, you should not have took the Pre-order, I could have done with a different vendor. But you took the money and did not deliver on the date promised. And your customer service is worse than despicable. You are not providing any update on the pre-order - which means you stole the money.
Harassment and disrespect: ORDER WEB290450789
Order number WEB902450789 is placed on 7th June, supposed to deliver on 13th June. 11 days are over, it is not delivered. No one contacted me until now, it's utmost disrespect showing to a customer. I tried contacting CC several time, all stuff say - we don't know the status of the order, it's a clear harassment to customer. Expedite delivery plz.
Is United Electronics legit?
United Electronics earns 91% level of Trustworthiness
SAFETY NOTICE: ComplaintsBoard has analyzed United Electronics and determined that it has perfect credibility and is completely trustworthy, with a legitimacy rating of 91%.
We found clear and detailed contact information for United Electronics. The company provides a physical address, 2 phone numbers, and 2 emails, as well as 4 social media accounts. This demonstrates a commitment to customer service and transparency, which is a positive sign for building trust with customers.
United Electronics has claimed the domain name for extrastores.com for a long time, which suggests that the website is established and has a history of being in operation. This is a positive sign, as it indicates that the website has been around for a while and may have a reputation to maintain.
Extrastores.com has a valid SSL certificate, which indicates that the website is secure and trustworthy. Look for the padlock icon in the browser and the "https" prefix in the URL to confirm that the website is using SSL.
Our scan shows United Electronics website is free from malware and phishing activities, which are types of online threats that can include viruses, worms, Trojan horses, ransomware, and other malicious code, as social engineering tactics used to trick users into sharing their personal information.
Extrastores.com has been deemed safe to visit, as it is protected by a cloud-based cybersecurity solution that uses the Domain Name System (DNS) to help protect networks from online threats.
We looked up United Electronics and found that the website is receiving a high amount of traffic. This could be a sign of a popular and trustworthy website, but it is still important to exercise caution and verify the legitimacy of the site before sharing any personal or financial information
This website offers payment methods that provide the option for customers to get their money back, which could be a positive indicator of the company's commitment to customer satisfaction.
Extrastores.com appears to have online shopping features, it's important to know that the platform supports an extensive range of payment methods, making it convenient and easy to complete your transaction. The payment procedure on the website is also relatively simple and straightforward, ensuring a smooth and hassle-free experience for buyers.
However ComplaintsBoard has detected that:
While United Electronics has a high level of trust, our investigation has revealed that the company's complaint resolution process is inadequate and ineffective. As a result, only 0% of 49 complaints are resolved. The support team may have poor customer service skills, lack of training, or not be well-equipped to handle customer complaints.
United Electronics protects their ownership data, a common and legal practice. However, from our perspective, this lack of transparency can impede trust and accountability, which are essential for establishing a credible and respected business entity.
We conducted a search on social media and found several negative reviews related to United Electronics. These reviews may indicate issues with the company's products, services, or customer support. It is important to thoroughly research the company and its offerings before making any purchases to avoid any potential risks.
Our Verdict: United Electronics is highly recommended company, but beware of poor customer service. Their 0% Resolve Complaints rating is a cause for concern. We advise using their services securely and reviewing complaints beforehand.
Delivery issue (extra saudi)
Order #: WEB902310443
Contact Number: [protected]
I gave this order to United Electronics Company (Extra) on May 17. Delivery time was June 6. Today is June 10. When is the delivery? And what is its tracking ID?
Please! deliver my order to me as soon as possible
What is the tracking ID of this order and what is the shipping company?
Contact Number: [protected]
Order not received
I order a trampoline on 13-4-20 with order number WEB901915837 but still not received.So it must be deliver or update the status as no update or feedback from this company.
Playstation 4 pro
Hi I had ordered a play station 4 pro from extra on 8 April 2020. Order received by extra and payment was successful. The delivery date was 29 April 2020 at 12.00Am.
But until today 11 may 2020 I have not received my ordered product. Everyday I am calling the customer care they say that one of them from extra will call. The next day if I call them they say they have sent a follow up request and someone from extra will call. It's been almost 12 days from the date of delivery no one from extra tried to call or inquire about my complaint. Really I am fed up of extra. They are very least bothered about there customers. My order number is WEB901846328. The customer care are very irresponsible so as extra. Thanks for making feel that extra is not a good one to shop.

Regards,
Saeed
[protected]
playstation 4 pro
Dear Sir

I am writing to you regarding my Order Ref WEB901846328. I purchased on 8th of April 2020, delivery was scheduled to be on 29 April 2020 @ 12:00AM. As of today i.e. 03 May 2020 I have not received delivery.Tried calling customer service number n number of times - no one answered, visited store but the reply was if it should be cancelled they will cancel.
after waiting this many days if I wanted to cancel then what's the use of ordering.

I appreciate if you can help me to contact the concerned and arrange delivery of my purchase.
delivery service order web901769352
I placed my order in 3 April and delivery date us 11 April time 10am to 2pm. The delivery men contact me on 1pm and asked for location. After shared the location no one come and once I called the delivery boys in same number than he started misbehaving and said no delivery today and do whatever you want.
Is this the service of extra store? And delivery after after order placed.
Non-delivery of online purchase
Dear Sir

I am writing to you anticipating your help regarding my online purchase (Order Ref WEB901653517), purchased on 20 March, delivery was scheduled to be on 25 March, but till now I have now received delivery.

I called customer service number more than 100 times - no one answered, visited store at Worood branch, but no one helped.

I appreciate if you can help me to contact the concerned and arrange delivery of my purchase.

Thank you

Javed
[protected]
Samsung a70
Today i received my online order of Samsung A70. Before i visit Extra Store and check there was Samsung A70 Manufacture of Vietnam in same price, so i ordered online but Extra send me the lowest quality of A70 Manufacture of India. I dislike Indian useless products . It was better i purchased this copy of A70 from a person who's selling out side of mosque or in cities @ 200-300 SR.

So question is, what different left between a huge Extra setup and a cheater who sale same set on roads.
Refused a refund on an item I never received or even used.
I purchased a mobile phone on Sunday 19 January at 5.13pm from Extra in Khobar, I also requested a screen protector. When I paid for these 2 items I was asked to bring my phone so a techician could fit the screen protector. However it was prayer time so I took my phone then went home with a view to coming back later to fit the screen protector. I checked my receipt and to my horror I noticed I was charged 95sar for the screen protector having thought is was 9sar. In England, UK if you dont want a product you can change your mind and return for a refund no problem. I hadn't even received the screen protector yet they advised me this was non refundable, how come?

I was not given any alternative but to tell them I want to return the mobile phone as I was so annoyed at this stupid policy. I was stood hanging around waiting for my money for 40 minutes. Nobody seemed to know what the policy was. In fact one assistant said wait we will return your money in cash but this never happened. I returned the phone unopened in less than 2 hours after the initial purchase but they refused to refund my 95sar. How can this be morally or ethically correct? Nobody pointed out before purchase I would not be eligible to have my money back a) if I changed my mind or b) even if I hadn't received the service or product. Extra is a very big electronic store with poor customer care practices which will put people off.

I for one have a number of electronic items I want to purchase now that I am living in Saudi Arabia but after this poor experience I would be mad to continue to be treated in the manner and will shop some place else. I will go to other competitors as I am sure this is not industry standard practice. Very disappointed and ripped off!
This review was chosen algorithmically as the most valued customer feedback.
I Purchase a Samsung Grand Prim ad 07-06-2018 But i have facing problem with it . it not start and not charge. after 15 days of purchase it was not start and working that time the store repaired. but now again same problem. I visit to extra store many time they not accept my mobile for repairing . A little scratch on screen from day one but mobile was running what I should now have any solution for that.
Read full review of United Electronics
Delivery complaint for mobile nokia 2.2
I have ordered with mode of payment as CASH ON DELIVERY, Product : Mobile Nokia 2.2.

Order WEB901469312
Shipment No. [protected].

I Received Tracking message by Smsa : http://smsaexpress.com/Track.aspx?tracknumbers=290703048318

I track shipment everyday, Smsa have not contacted at all and not delivered at my location. Last message showing as (Attempted delivery consignee content number is incorrect). This is clear cheating. This also effect credibility of EXTRA STORES by not delivering as when order is confirmed.
online order
I placed an order with no. WEB901451407 its a mobile device and delivery date was given to me for 18th dec 2019, but it didnt happened at all but only false assurance for the commiment
Its 19th dec today and since morning im following up with them through customer service and social media but still no response...no values about the customers and what i see always they are least bother about their service...
Until now they are repeating the same thing that our management will contact with me...they donot have a simple answer to check where is my shipment...
This is really a very bad and disappointing experience at online shopping..worst service...
playstation plus voucher
Hi,
I purchased online PS4 plus voucher with order number WEB901396246. I visited couple of time the selected extra store but they are saying order number is not appearing in our system we cannot support you. Call on 9200 number and make complain. I called them and they said you already paid for item you can collect from
Store I visited store again but they said same thing that order is not appearing in our system.
We're sorry for inconvenience, we issued a ticket with number 1-[protected], and we will get in touch as soon as possible
Complaint number is 1-[protected]. Pending since 2 weeks. Please support
This review was chosen algorithmically as the most valued customer feedback.
Asalam alikum dear. For your kind information, I am not indian, your staff did not even bother to ask me what is my nationality, might be possible they judge me with my color or appearance.??? That really hurt my dignity, my self respect, And they write my name wrong. I am Proud Pakistani nationality holder. I am a regular customer of extra. How you...
Read full review of United Electronics
unethical and delayed service delivery
Since 02 july 2019 my lg fridge has not been fixed despite full payments for repair. It was claimed that the element was the problem. Every month since then, it is replaced without any change.
On top of this, every-time I contact the company/agency at the above address, I would be given false information eg the technician being on the way while I have to wait the whole day at the house for him to attend to my problem. This has occurred several times without any excuses or apologies.
Up to now, my fridge is not functioning. I need my fridge to be fixed as soon as possible please.
Nov 15, 2019
10:10 am EST
Extra Stores / United Electronics Company — unethical and delayed service delivery
Add a Comment
since 02 July 2019 my LG fridge has not been fixed despite full payments for repair. it was claimed that the element was the problem. every month since then, it is replaced without any change.
on top of this, every-time i contact the company/agency at the above address, i would be given false information eg the technician being on the way while i have to wait the whole day at the house for him to attend to my problem. this has occurred several times without any excuses or apologies.
up to now, my fridge is not functioning. I need my fridge to be fixed as soon as possible please.

Extra Stores / United Electronics Company
refund
I have placed order WEB900555005 to extra for mobile. Order was placed on 19.10.2019. Before delivery I cancelled the order on phone. Since then I have not got refund of my money. I have followed up 1000s times on phone, facebook, but so far no success. Every time I got the message that it will be refunded soon. I need your immediate action in this regard.
9605 d class pro gas cooker
Dear Extra,

It was a terrible experience at Extra last night. I was interested in purchasing a Gas cooker. I have asked the person's duty about the availability of the product. He said yes, it is available and made a sale slip and guided me to the cashier "Mr. Abdullah M". Cashier made an invoice at 8:10 pm and guided me to the desk to register my address for delivery. The women there was unhappy with my purchase from Mr. Abdullah, she argued with me and asked why didn't I come to her desk. I told that I have been guided by your colleague to that desk. She asked me to point out that person and then she went to cahier, canceled that transaction and returned me the money by saying that product is not available in stock.

My question is, if the product wasn't available, how the invoice was made? and why she returned my money after entering my address (for delivery) in her system. Why extra wasted my time? Is this a professional attitude towards customers?

I need that gas cooker and I have proofs of invoice and Mada receipt as evidence.

Here is the primary information.

Sale barcode no: 120081027191
Date: 4-11-19 Time: 08:10pm
Cashier: Abdullah M
Sales: 15360

I hope my complaint will be replied and entertained soon.
fridge
I have had no fridge for a month. I was impressed by a Toshiba model. It was SAR 1999. I waited over 3 weeks for it. Eventually I was informed that the model was available. I purchased it together with the 3 year-extended warranty on Saturday, 5 October. Delivery was to be on Tuesday, 8 October. No delivery took place. Eventually I was shunted from one store to another. The system stated that 4 items were available. They were apparently broken. Now I was given an option of taking another model for SAR 500 extra, or getting my money back. I had to take my money back. An extremely disheartening experience. I am very disappointed. I was the same model or another like it for the same price; delivered immediately.
Collect Your Trust Badge
Be recognized for outstanding customer service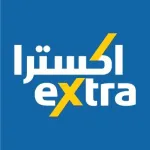 United Electronics

contacts
Website
www.extrastores.com
We are here to help
19 years' experience in successful complaint resolution
Each complaint is handled individually by highly qualified experts
Honest and unbiased reviews
Last but not least, all our services are absolutely free