True Bicycles complaints
3
Newest True Bicycles reviews & complaints
The complaint has been investigated and resolved to the customer's satisfaction.
True Bicycles has left an official reply on this complaint.
Electric Recumbent Bike
Below are the list of issues we have had with the bicycle. Keep in mind these issues occurred after only having the bike for three weeks.

1. It arrived with a warped rear wheel. This was replaced by them after several days of negotiations.
2. The box that holds the battery is flimsy and of very cheap quality. The lid will not stay shut and clasp that is supposed to keep it shut keeps falling off.
3. The gears do not shift well. It is very clunky and frequently the chain comes off when trying to shift gears.
4. The front brake is not adequate given the size and weight of the bike. It does have enough stopping power and the pads have already had to be replaced. Also, the brake itself is of very low quality and needs to be replaced with a better one.
5. The front tire has blown twice already. In the opinion of a local bike repair shop, the front tire is too small to withstand the force generated by the electric motor and thus the front tire will continue to be problematic. We have already had to replace two tires in the span of just a few weeks now. The bike only has 95 kilometers on it.

The entire bike is of very poor quality. We paid over $2700 for the bike and it is simply a piece of junk. We have tried to work with True Bicycles to refund our money and they do not return our calls. They clearly do not stand behind their products and I would highly recommend NOT doing business with them.
Resolved
The complaint has been investigated and resolved to the customer's satisfaction.
Fold and go tricycle
I just bought this bike for my wife as a Christmas present. The box was previously opened and resealed with packing tape. Unfortunately, I was not home to refuse acceptance and someone else signed for it. Parts were missing and damaged and these was no assembly manual. The basket was for another bike and did not fit on the tricycle. I had to get my drill out to make it fit. I paid $600 for this bike and here I am with my drill. The cable pinch piece to work the front brake was not delivered with this used unit. There were scratches along the rims of the wheels. I had to run out to a local bike shop to get the parts that were not sent so that the bike would be operational for Christmas. I called the vendor and they were not at all receptive, saying that when I signed for the delivered package, I agreed that everything was included and in good working order. I could have bought 3 non-folding 3 wheel bikes for my wife from Target for the price of this one. I am not happy. 12/13/2015
RIPP-OFF
I have to agree with the negative reviews on this product that I've seen on Amazon. I purchased this trike in March 2012 and have nothing but trouble with it. It is a cheap Chinese made product without quality control. As previous reviews have stated their support is a joke. YOU, THE BUYER, ARE THE SUPPORT! Problems I have had are as follows, the pedals broke first because they are cheap plastic ones, the support center did send me some pedals, the same plastic type, I threw them away and went to WalMart and bought some good metal pedals. The rear basket does not fit to the frame well, fortunately there are holes drilled in the clasps so I was able to use cotter pins to hold down the basket. The front tire that came with it must have been a bad spare because shortly after receiving it, I had to replace it and the tube when the tire blew out. The fuse overheated and melted part of the plastic box containing the battery. I had to remove the burnt out fuse holder and replace it and the fuse. Later the battery connection broke off and I had to solder a good replacement connection to get the bike running again. Finally the bike literally broke. I was not racing or going fast (Thank God I wasn't), just making a left turn after the light changed and the frame broke throwing me up against the curb. It cost me $117.70 to have it welded and a lot of aggravation trying to deal with www.truebicycles.com (still haven't been reimbursed). Except for the plastic pedal I have not gotten any support even though the website states the trike is guaranteed for 1 year. My advice is DON"T BUY FROM www.truebicycles.com or their suppliers. Update Oct 18, 2012, finally received a check from www.truebicycles.com for the welding I had done ($117.70). However, now I have a NEW problem, the bearing on the offset axle went out. I noticed when riding I heard a thunking noise and upon investigation it was the bearing. My calls to www.truebicycles.com have gone unanswered.
Is True Bicycles legit?
True Bicycles earns 96% level of Trustworthiness
SAFETY NOTICE: ComplaintsBoard has analyzed True Bicycles and determined that it has perfect credibility and is completely trustworthy, with a legitimacy rating of 96%.
Truebicycles.com has a valid SSL certificate, which indicates that the website is secure and trustworthy. Look for the padlock icon in the browser and the "https" prefix in the URL to confirm that the website is using SSL.
Our scan shows True Bicycles website is free from malware and phishing activities, which are types of online threats that can include viruses, worms, Trojan horses, ransomware, and other malicious code, as social engineering tactics used to trick users into sharing their personal information.
Truebicycles.com has been deemed safe to visit, as it is protected by a cloud-based cybersecurity solution that uses the Domain Name System (DNS) to help protect networks from online threats.
Truebicycles.com you are considering visiting, which is associated with True Bicycles, is very old. Longevity often suggests that a website has consistently provided valuable content, products, or services over the years and has maintained a stable user base and a sustained online presence. This could be an indication of a very positive reputation.
A trust mark has been identified for a truebicycles.com, but it is important to verify the trust mark and its source to ensure that it is legitimate. Ensure that the trust mark is genuine by clicking on it and verifying its authenticity through the issuing organization's website.
This website offers payment methods that provide the option for customers to get their money back, which could be a positive indicator of the company's commitment to customer satisfaction.
Truebicycles.com appears to have online shopping features, it's important to know that the platform supports an extensive range of payment methods, making it convenient and easy to complete your transaction. The payment procedure on the website is also relatively simple and straightforward, ensuring a smooth and hassle-free experience for buyers.
Adult content may be available on truebicycles.com. It is important to be aware of potential risks and to use caution when accessing or engaging with such content.
However ComplaintsBoard has detected that:
Despite a high level of trust, our investigation found issues with True Bicycles's service, including poor customer service, lack of accountability, and responsibility to resolve complaints. Customers may face long wait times for responses, receive generic or unhelpful answers or no response at all. Only 33% of 0 complaints were resolved.
No reviews for truebicycles.com on popular sites. Be cautious and do additional research. Look for information about the True Bicycles and be careful with personal information or transactions.
Truebicycles.com has relatively low traffic compared to other websites, it could be due to a niche focus, but could also indicate a potential lack of traffic and popularity. The truebicycles.com may offer a niche product or service that is only of interest to a smaller audience.
True Bicycles protects their ownership data, a common and legal practice. However, from our perspective, this lack of transparency can impede trust and accountability, which are essential for establishing a credible and respected business entity.
Our Verdict: True Bicycles is highly recommended company, but beware of poor customer service. Their 33% Resolve Complaints rating is a cause for concern. We advise using their services securely and reviewing complaints beforehand.
Collect Your Trust Badge
Be recognized for outstanding customer service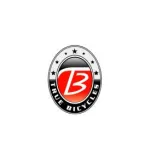 True Bicycles

contacts
We are here to help
19 years' experience in successful complaint resolution
Each complaint is handled individually by highly qualified experts
Honest and unbiased reviews
Last but not least, all our services are absolutely free