TravelSmith Outfitters complaints
9
Newest TravelSmith Outfitters reviews & complaints
item # 692490, travelsmith flyaway anti-theft crossbody bag
On July 6th, I ordered this anti-theft, RFID-blocking bag for an upcoming trip to Europe. As of September 1st, it is STILL on backorder. This is completely unacceptable! Now it's too late to order from another company. The only thing I've heard back from TravelSmith is that they will be happy to cancel my order.

What horrible customer service! I will NEVER shop with TravelSmith again, and I'm going to make sure everyone I know hears about this incident.
credit return
ORDERED ON LINE: I am extremely disappointed in the credit return service. The package was returned using the enclosed return label May 24th (sizes were not as stated in catalog - too big). Mailed from NC to Connecticut May 24th. June 12th, I am still calling about the return. The customer service people can not even get on the same page as to IF they received the package. I.E., CSR 1 says it is in the warehouse Monday, June 5th, refund June 12th. I called June 12th, CSR 2 says they have not received the package. I talk to supervisor CSR3, did receive package on Tuesday, June 6th. Will refund Tuesday. [A big explanation about their 2 warehouse and the package going to the wrong warehouse - shouldn't it be in a computer system once received? ] If this inefficiency is my problem then PLEASE allow me to come to your organization and use six sigma process improvement methods so I can get my credit return!

The instructions say refund within 3-5 days. We are past that! CSR3 informs me that package is at the warehouse and it will take a week. BUT that is not what the return instructions state. The CSR are not on the same page nor are the printed instruction that state 3-5 days when return is received.

I should not have to do this much follow-up!
Order wasn't shipped
I made an order here and it wasn't even shipped!
I paid for my order but did not receive a shipping confirmation message so I contacted them and they assured me everything was fine and there was nothing to worry about. After two more weeks of waiting I contacted again and spoke to someone else who told me that due to some issues order wasn't shipped! Then I asked them to cancel it but they refused and when I asked how much time do they need to ship my items they said they had no idea. Terrible service and absolutely useless and ridiculous support! Don't buy anything from TravelSmith!
Is TravelSmith Outfitters legit?
TravelSmith Outfitters earns 82% level of Trustworthiness
SAFETY NOTICE: ComplaintsBoard has determined that TravelSmith Outfitters has an exceptional credibility, near-perfect reputation level of trust, with a legitimacy rating that is more or less around 82%.
We found clear and detailed contact information for TravelSmith Outfitters. The company provides a physical address, 2 phone numbers, and email, as well as 4 social media accounts. This demonstrates a commitment to customer service and transparency, which is a positive sign for building trust with customers.
Travelsmith.com has a valid SSL certificate, which indicates that the website is secure and trustworthy. Look for the padlock icon in the browser and the "https" prefix in the URL to confirm that the website is using SSL.
Our scan shows TravelSmith Outfitters website is free from malware and phishing activities, which are types of online threats that can include viruses, worms, Trojan horses, ransomware, and other malicious code, as social engineering tactics used to trick users into sharing their personal information.
Travelsmith.com you are considering visiting, which is associated with TravelSmith Outfitters, is very old. Longevity often suggests that a website has consistently provided valuable content, products, or services over the years and has maintained a stable user base and a sustained online presence. This could be an indication of a very positive reputation.
TravelSmith Outfitters website is deemed to be popular and indicating that it receives a high volume of traffic. It is important to be cautious when using a highly trafficked website, as it may be a target for cybercriminals looking to exploit vulnerabilities or steal personal information.
However ComplaintsBoard has detected that:
TravelSmith Outfitters's complaint resolution process is inadequate and ineffective. The support team lacks customer service skills, training, and resources, resulting in only 0% of 0 complaints being resolved.
There was some difficulty in evaluating or examining the information or data present on the travelsmith.com. This could be due to technical issues, limited access, or website may be temporarily down for maintenance or experiencing technical difficulties.
TravelSmith Outfitters protects their ownership data, a common and legal practice. However, from our perspective, this lack of transparency can impede trust and accountability, which are essential for establishing a credible and respected business entity.
We conducted a search on social media and found several negative reviews related to TravelSmith Outfitters. These reviews may indicate issues with the company's products, services, or customer support. It is important to thoroughly research the company and its offerings before making any purchases to avoid any potential risks.
Our verdict: TravelSmith Outfitters is a recommended company with a good reputation for trustworthiness and reliability, but their 0% Resolve Complaints rating is a cause for concern. We recommend approaching their services with caution and reading complaints and reviews before making a decision.
They are unprofessional and can't do anything right!
I made quite a big order and bought many things from TravelSmith. There were things I bought for myself and two shirts for my husband.
When I received my order half was missing, my top was missing and two shirts.
I contacted TravelSmith and they claimed that was just an accident and promised to fix everything. They said I'll get the rest of my order within few weeks.
16 days later I received the package, but it was really small and when I opened it I saw that there was only one shirt!
I contacted them again and said that I'm still waiting for the rest of my order. They were surprised to hear that and asked me to give them extra time.
Two items are still missing and TravelSmith don't seem to care. They are unprofessional and can't do anything right! What a joke!
Panama hats
Travelsmith has the absolute worst customer service. I ordered a hat. Pretty simple, huh? A month later and 5 calls, no hat. Customer Service #### (er. Representatives) said... call 1: hat will ship next week... call 2: hat will ship Monday... call 3: hat was shipped to wrong address... call 4: can't find your order... call 5: Hat will ship next week. Customer Service #### were not only incompetent but rude. They could have not cared less. I asked to speak to a Manager and they refused to put me through or give me a phone number. Strange thing is, I'm a repeat customer, but guess what... I am now a former customer. Recommend you shop elsewhere. The place is a looney bin.
This site scammed me
I have no idea where did they get my email address, I never bought anything from them. Anyway, I received a message from a company called TravelSmith and they offered me a free shipping and a discount for a first time customer. That was quite an interesting offer so I went to their website to see what they had. I found a nice backpack on their site and ordered it. It was quite expensive but with the discount it seemed like a great deal. For some reason discount wasn't applied and they charged the full price and they also charged $30 for shipping! I sent them a message and asked them to cancel my order but the did not reply. Recently I received my bag. Even though I asked them to cancel my order they still shipped it. Horrible site and service!
This review was chosen algorithmically as the most valued customer feedback.
Couple of weeks ago I have returned the clothes to www.travelsmith.com. I spoke with the rep, who told me that I would get full refund. Today I opened my account and noticed $30 on my account. It was from this company. I don't understand why the sum was so small. I tried to reach the seller, but the phone was switched off. As well as he hasn't responded to my emails. Please, maybe someone can help me.
Read full review of TravelSmith Outfitters
This review was chosen algorithmically as the most valued customer feedback.
I found two luggage bags on the website www.travelsmith.com. I place the order and there was small discount for these bags, but when I already proceeded to pay, the sum was completely different. I emailed the seller, but he told me that there were no discounts for these items. They misled people with their discounts and it was unfair. As well as I couldn't cancel the order now and lost rather large sum.
Read full review of TravelSmith Outfitters
Avoid rip off
I made the mistake of ordering $525.99 worth of goods from this credit-card fraud factory a week before I was to fly to Europe for a long-planned, much-needed vacation. Within 12 hours, Travelsmith had charged my card for $2, 103.96! There they were on the on-line statement for my credit card account: 4 identical Travelsmith charges, each with the same date, each for $525.99. Not only did this result in an overcharge condition (and additional charges) on my credit card, but Travelsmith's available telephone personnel could provide no explanation and nothing but bland assurances that it "should take care of itself in a few days." Later, they flatly contradicted me. While I was looking at the online account status page for my account at my credit card issuer's website, staring straight at the FOUR IDENTICAL $525.99 charges for Travelsmith Catalog, Travelsmith personnel kept blandly insisting there was only one such charge. I begged them to call the credit-card issuer and tell them there should be only one $525.99 charge, I even gave them the phone number and contact information for the person I had (after much time and trouble) located at the credit card issuer who said he could fix it, if the merchant would contact him. Travelsmith simply said they cannot do that. As a result, I am unable to make other needed travel-prep purchases, nor will I be able to fly with any assurance that I will be able to use my credit card while I am in Europe. MY TRIP TO EUROPE HAS BEEN RUINED! I assume I will eventually be able to recover some of my money through the credit-card "dispute" mechanism, but that is small consolation at this point.
Collect Your Trust Badge
Be recognized for outstanding customer service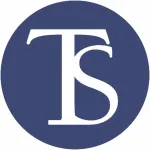 TravelSmith Outfitters

contacts
We are here to help
19 years' experience in successful complaint resolution
Each complaint is handled individually by highly qualified experts
Honest and unbiased reviews
Last but not least, all our services are absolutely free