Overview of Tictacarea customer experience
Tictacarea has received numerous consumer complaints about their poor service. Customers have reported slow shipping times, products arriving in poor condition, and difficulty reaching customer service. The website has also been criticized for displaying inaccurate product information and failing to provide refunds for damaged or defective items. These issues have resulted in a high level of customer dissatisfaction and low ratings across various review platforms. Tictacarea's reputation has suffered as a result of these negative experiences and consumers are advised to consider alternate options.
Newest Tictacarea complaints
Unreliable and Untrustworthy: My Negative Experience with Tictacarea
As someone who has had a disappointing experience with Tictacarea, I can say with confidence that this is not a site that you can trust. My personal experience involved waiting for weeks for an item to be shipped, only to receive nothing in the end. Unfortunately, this is not an isolated incident - many customers have reported similar problems with Tictacarea's shipping times and customer service.

But the issues don't stop there. Even if you are lucky enough to receive your item, there is no guarantee that it will be in good condition. Many customers have reported receiving broken or damaged items, or even completely different products than what they ordered. It's clear that Tictacarea has a serious problem with quality control and attention to detail.

Overall, my recommendation is to stay far away from Tictacarea. There are plenty of other online retailers out there who are more reliable, responsive, and committed to delivering high-quality products to their customers. Don't waste your time or money on a site that delivers nothing but frustration and disappointment.
Tictacarea Review: Unreliable Deliveries and Poor Customer Service - Avoid at all Costs
As a customer of Tictacarea (tictacarea.com), my experience has left me frustrated and disappointed. Despite ordering a product and being provided with a delivery estimate, the company provided me with misleading and inaccurate information about when I could expect to receive my item. Not only was this experience frustrating, but when my package finally arrived, it was the wrong product altogether.

Given the numerous issues I have experienced in my dealings with Tictacarea, I cannot in good conscience recommend this company to others. In fact, I would strongly advise others to avoid doing business with Tictacarea at all costs. The lack of transparency and communication on their end has left me feeling undervalued as a customer, and I have no intention of returning to do business with them again.

Naturally, a company that is capable of providing their customers with quality products and exceptional service should strive to maintain a good reputation and foster an environment of trust and dependability. Unfortunately, Tictacarea falls short in this regard. As a modern shopper, I have come to expect higher standards of customer service, and my experience with this company has unfortunately not met my expectations in any way.

All in all, based on my personal experience with Tictacarea, I would recommend exploring other options for your shopping needs. There are plenty of reputable retailers out there who can provide you with the products you need in a timely and hassle-free manner, without the headaches of unreliable deliveries and poor customer service. In my opinion, Tictacarea simply does not measure up to these standards and should be avoided entirely.
WARNING: Tictacarea is a Scam - My Terrible Experience as a Customer
My experience with Tictacarea has been nothing short of terrible. I had planned to give my dad a special Christmas present by purchasing a watch from this website in November. However, even after waiting for almost a month, I still haven't received the watch. The worst part is that there's no way to trace it and the support team is nonexistent. Despite reaching out to them multiple times, I haven't received a single reply from them. I even went ahead and posted a negative review on Trustpilot to warn others about this scam. It's disheartening to see how a seemingly legitimate website can deceive customers in such a manner. As far as I'm concerned, Tictacarea is an absolute scam. Avoid it at all costs.
Is Tictacarea legit?
Tictacarea earns 70% level of Trustworthiness
SAFETY NOTICE: Complaints Board has determined that Tictacarea has a very good credibility, and is mostly trustworthy with minor reservations, with a legitimacy rating that is more or less around 70%.
Tictacarea has received 2 positive reviews on our site. This is a good sign and indicates a safe and reliable experience for customers who choose to work with the company.
Tictacarea has registered the domain name for tictacarea.com for more than one year, which may indicate stability and longevity.
Tictacarea.com has a valid SSL certificate, which indicates that the website is secure and trustworthy. Look for the padlock icon in the browser and the "https" prefix in the URL to confirm that the website is using SSL.
Tictacarea.com you are considering visiting, which is associated with Tictacarea, is very old. Longevity often suggests that a website has consistently provided valuable content, products, or services over the years and has maintained a stable user base and a sustained online presence. This could be an indication of a very positive reputation.
Several positive reviews for Tictacarea have been found on various review sites. While this may be a good sign, it is important to approach these reviews with caution and consider the possibility of fake or biased reviews.
Tictacarea website is deemed to be popular and indicating that it receives a high volume of traffic. It is important to be cautious when using a highly trafficked website, as it may be a target for cybercriminals looking to exploit vulnerabilities or steal personal information.
Adult content may be available on tictacarea.com. It is important to be aware of potential risks and to use caution when accessing or engaging with such content.
However ComplaintsBoard has detected that:
Tictacarea's complaint resolution process is inadequate and ineffective. The support team lacks customer service skills, training, and resources, resulting in only 0% of 10 complaints being resolved.
Tictacarea protects their ownership data, a common and legal practice. However, from our perspective, this lack of transparency can impede trust and accountability, which are essential for establishing a credible and respected business entity.
Complaints Board has received reports that the website may be a possible fraud. To protect yourself, consider using a different website. If you find that the website is indeed fraudulent, report them to us, to help protect other consumers.
Our Conclusive Verdict: Tictacarea is generally a safe and reliable company to do business with. However, we advise that you exercise caution and thoroughly read all complaints and reviews before providing personal or financial details.
Warning: Terrible Experience with Tictacarea - Scam Alert
I had a highly unpleasant experience with Tictacarea (tictacarea.com) when I placed an order for a white Armani Exchange watch back in January of 2021. The company provided me with an order reference number, HPAUCINNF, and I eagerly anticipated the arrival of my purchase. However, several months have passed and I am yet to receive my watch.

To make matters worse, Tictacarea has not responded to my emails, leaving me feeling extremely frustrated and disappointed. It's hardly acceptable for a company to simply ignore customer enquiries, let alone fail to deliver the products that they have promised. After such a long wait and lack of communication, I'm seriously doubting whether I will ever receive my watch at all.

Overall, I strongly advise anyone who is considering making a purchase from Tictacarea to steer well clear. From my experience, they appear to be scammers who are happy to take your money and give you nothing in return. It's certainly not worth the stress or the time. There are plenty of other reliable retailers out there who provide high-quality products and excellent customer service, so don't waste your time with Tictacarea.
Disappointing Customer Service Experience with Tictacarea - Beware Before You Shop
I had a rather disappointing experience with Tictacarea (tictacarea.com) - I recently purchased a Fossil necklace and was excited to wear it out and about. Unfortunately, that excitement didn't last long as the necklace only lasted for a grand total of one week before breaking.

Naturally, I reached out to their customer service team in an effort to find a solution to the issue. They responded by asking me to send over photos of the necklace, which I promptly did. However, after that initial correspondence, I found myself left in the lurch - despite reaching out to the team multiple times to follow up, I never received any further communication or assistance.

As someone who values quality customer service, I was truly disappointed by this experience with Tictacarea. It's clear that this company is more interested in making a quick profit than in cultivating long-lasting relationships with their customers. While I was initially drawn to their website for their selection of unique and stylish items, this lackluster exchange has left a sour taste in my mouth.

Ultimately, I would caution others against shopping with Tictacarea - while their prices may seem appealing, they clearly do not have their customers' best interests at heart. There are plenty of other retailers out there who prioritize the satisfaction of their shoppers, so why settle for subpar service and lack of follow-through?
Warning: Terrible Experience with Tictacarea - Stay Away!
I had a terrible experience with Tictacarea and want to warn others to stay away from this site. Unfortunately, I received damaged items from my order, and when I contacted their customer service team, they instructed me to send the items back. However, after they received the items, they refused to give me a refund! I was extremely disappointed and frustrated with my experience at Tictacarea.

It's really unfortunate because I was excited to try this site out - they have a great selection of tech accessories and gadgets. But based on my experience alone, I would advise anyone to think twice before placing an order on Tictacarea. If you're looking for high-quality products and reliable customer service, you're better off ordering from a reputable site.

One thing that really struck me was that Tictacarea doesn't offer PayPal as a payment option, which I found suspicious. This seems like a red flag to me and suggests that they may not be a trustworthy company. Additionally, I found the staff to be unprofessional and unhelpful during my exchanges with them.

In conclusion, I highly recommend avoiding Tictacarea at all costs. There are plenty of other reputable sites out there to choose from that will provide a better customer experience. So save yourself the trouble and spend your money elsewhere.
Disappointing Experience with Tictacarea: Unresponsive Service and Failed Deliveries
As a concerned customer and a parent who wanted to gift her child a pleasant surprise, it is with great dismay that I write this review for Tictacarea. I am disheartened to say that my experience with this company has not been a positive one. In fact, it has been quite the opposite.

To begin with, I placed an order for some watches on tictacarea.com as a Christmas gift for my little one in November 2020. Despite being reassured that the product would be delivered well before Christmas, I have yet to receive the package even till date. Despite my repeated attempts to get in touch with the company through emails with no response, I have been left high and dry with no explanation or reassurance.

As a result, I have been forced to take necessary action and escalate this matter to my credit company to get a refund for the purchase due to Tictacarea's unresponsive behaviour. It is extremely disappointing that I have had to resort to these measures to sort out an issue that could have so easily been resolved had the company been more cordial and professional in their customer service.

It is worth noting that the tracking number provided for my package only showed that the label had been created, and the item has not even been shipped yet. And despite the promises of expedited delivery given that it was a Christmas gift, they fell significantly short on their promise.

To reiterate, I am deeply unhappy with the experience I have had with Tictacarea. Not only has the company failed to deliver on their assurances, but their lack of communication and response to my emails has been highly disappointing and caused nothing but frustration. I sincerely hope that future customers are not subjected to a similar experience, and that Tictacarea takes the necessary steps to improve its customer service.
Beware of Tictacarea: My Nightmare with this Scam Website
My journey with Tictacarea (tictacarea.com) turned out to be a complete nightmare. Let me share with you how it all started. About a month and a half back, with a great sense of excitement, I purchased a watch from their website. However, I had no idea that my purchase was about to lead me down a dark alley full of disappointment and misery.

Initially, I thought maybe the delay in my order was due to the ongoing Covid situation. However, my attempts to contact them regarding the status of my order were met with complete silence. Emails went unanswered, telephone calls were ignored, and it felt like nobody was willing to help me out. It seemed like my money had vanished, and there was nothing I could do about it.

To my dismay, I discovered that Tictacarea was scamming customers, promising quality products and efficient delivery, but providing nothing in return. I was appalled by the lack of customer care shown by the company and their utter disregard for their customers' satisfaction. My experience with Tictacarea was a stark contrast to my dealings with private sellers on platforms like Ebay and AliExpress, where I have always received a prompt response and a quality product.

Therefore, I would strongly advise anyone who is considering purchasing from Tictacarea to steer clear of them. It is not worth putting your hard-earned money and trust in a company that has proven to offer zero value and customer satisfaction. It's unfortunate to say that Tictacarea is nothing but a scam, and it's only a matter of time before more people fall into its trap. Save yourself the trouble and choose a more reliable and trustworthy seller.
Extremely Disappointing Experience with Tictacarea: Shady Practices and Uncooperative Customer Service
I had an extremely frustrating experience with Tictacarea and felt compelled to share my story. I placed an order back in October 2020, eagerly anticipating the arrival of my package. Unfortunately, despite the company's claims that the first shipment was on its way and should have already arrived in Canada, it never did.

As you can imagine, I was disappointed and frustrated but decided to give Tictacarea the benefit of the doubt and requested a replacement shipment. However, my disappointment only grew when the second package never even left the warehouse, as only a label had been created but the item was never actually shipped to me.

Since then, I have been in contact with Tictacarea numerous times, sending close to a dozen emails trying to get a resolution to my issue, but to no avail. To make matters even worse, the customer service team I interacted with was completely uncooperative, unwilling to help me resolve the issue in any way.

It is now April, and I have yet to receive my order, nor have I been granted a full refund as I have requested numerous times. Needless to say, I am extremely disappointed with Tictacarea and their handling of my order. I would strongly caution anyone from doing any business with this company, as their practices seem shady, and their customer service leaves a lot to be desired.
TicTacArea Review: Disappointing Service and Unfulfilled Orders
I am extremely disappointed with TicTacArea and the experience I have had with them. It has been months since I ordered two Lladro statues in May, but to my dismay, I have yet to receive them. Even more concerning, according to TicTacArea, the statues arrived in the US back in June, yet I am unable to locate the shipment despite reaching out to USPS and US Customs.

Initially, TicTacArea seemed very responsive and willing to assist in resolving this issue. However, as time has passed, they have become less communicative and have failed to respond to my numerous emails requesting proof of shipment arrival, a replacement shipment, or a refund.

In all honesty, this has been a frustrating and disheartening experience. I was initially intrigued by TicTacArea's selection of products and straightforward online shopping process, but I am now left feeling cheated and deeply disappointed. As a consumer, I expect a certain level of professionalism and accountability from companies, and it is clear that TicTacArea has not delivered on either of these fronts. I cannot recommend this company, and I am hoping for some resolution to this situation in the near future.
Collect Your Trust Badge
Be recognized for outstanding customer service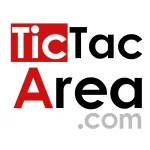 Tictacarea

contacts
We are here to help
19 years' experience in successful complaint resolution
Each complaint is handled individually by highly qualified experts
Honest and unbiased reviews
Last but not least, all our services are absolutely free