Overview of The Outnet customer experience
The Outnet, an online fashion retailer, has been receiving numerous complaints from consumers. Customers have reported issues with the quality of products, incorrect sizing, and poor customer service. Many have also expressed frustration with the return process, citing long wait times for refunds and difficulty in obtaining exchanges. Additionally, some customers have reported receiving damaged or defective items, with little to no assistance from the company in resolving the issue. Overall, The Outnet has a poor reputation among consumers, with many warning others to avoid shopping with them.
Newest The Outnet complaints
Shipping charges
It's not my first time purchasing from Outnet but I had a terrible experience with their customer support. My order was dispatched before I can even cancel it. I didn't want the order in the first place and there was nothing I could do. I have requested for an exception for a few times but a customer support refused my request. I don't wish to pay for the shipping charges because they should do something for me if I am facing this situation. Do customers have no rights now? It's all about their T&Cs which customers are not aware of. Shouldn't it be based on situation? This us just ridiculous and feel like I'm being forced to pay for something I didn't want. I will never shop at Outnet again.
This review was chosen algorithmically as the most valued customer feedback.
I made a huge order on the OUTNET worth about 3K and I ended up keeping just 2 items so the total refund I'm expecting is 2.5K. I had sent the box back with the 3 copies of the invoice outside the box in a plastic slip ( the usual ones for shipping documentation) I sent this back on September 2nd and on the 8th I checked the tracking and saw that UPS wa...
Read full review of The Outnet
The Outnet's Returns Process Frustrates and Disappoints: A Cautionary Tale
I recently had an experience with The Outnet (theoutnet.com) that left me feeling frustrated and disappointed. According to their terms and conditions, I had 28 days to return any items that I was not satisfied with. I followed their returns process carefully and arranged for a collection of my returns through their preferred courier, DHL. However, two days later, I received my package back from DHL!

I have been in contact with both DHL and theoutnet.com numerous times over the past few days, but have not been able to resolve the issue. DHL claims that theoutnet.com needs to provide me with new return labels before they can collect the return, while theoutnet.com insists that DHL should provide me with the necessary paperwork, such as a new airways bill, to make a recollection possible. Unfortunately, DHL no longer provides airways bills, which means that I am unable to return my items and receive a refund.

Although the staff at The Outnet have been sympathetic and have promised to help in various ways, nothing has actually been done to resolve the issue. As a result, I would caution anyone considering using this company to be very careful before making a purchase. Unless you are absolutely certain that you want the item you are buying, it may be best to look elsewhere.

I am currently exploring my options for escalating this issue and would appreciate any advice or assistance from others who have had similar experiences. If anyone has an email address or phone number for someone senior at The Outnet, please share it with me. Thank you.
Is The Outnet legit?
The Outnet earns 91% level of Trustworthiness
SAFETY NOTICE: ComplaintsBoard has analyzed The Outnet and determined that it has perfect credibility and is completely trustworthy, with a legitimacy rating of 91%.
We found clear and detailed contact information for The Outnet. The company provides a physical address, 13 phone numbers, and 2 emails, as well as 4 social media accounts. This demonstrates a commitment to customer service and transparency, which is a positive sign for building trust with customers.
The Outnet has received 2 positive reviews on our site. This is a good sign and indicates a safe and reliable experience for customers who choose to work with the company.
Theoutnet.com has a valid SSL certificate, which indicates that the website is secure and trustworthy. Look for the padlock icon in the browser and the "https" prefix in the URL to confirm that the website is using SSL.
Our scan shows The Outnet website is free from malware and phishing activities, which are types of online threats that can include viruses, worms, Trojan horses, ransomware, and other malicious code, as social engineering tactics used to trick users into sharing their personal information.
Theoutnet.com you are considering visiting, which is associated with The Outnet, is very old. Longevity often suggests that a website has consistently provided valuable content, products, or services over the years and has maintained a stable user base and a sustained online presence. This could be an indication of a very positive reputation.
The Outnet website is deemed to be popular and indicating that it receives a high volume of traffic. It is important to be cautious when using a highly trafficked website, as it may be a target for cybercriminals looking to exploit vulnerabilities or steal personal information.
However ComplaintsBoard has detected that:
While The Outnet has a high level of trust, our investigation has revealed that the company's complaint resolution process is inadequate and ineffective. As a result, only 0% of 54 complaints are resolved. The support team may have poor customer service skills, lack of training, or not be well-equipped to handle customer complaints.
There was some difficulty in evaluating or examining the information or data present on the theoutnet.com. This could be due to technical issues, limited access, or website may be temporarily down for maintenance or experiencing technical difficulties.
The Outnet protects their ownership data, a common and legal practice. However, from our perspective, this lack of transparency can impede trust and accountability, which are essential for establishing a credible and respected business entity.
We conducted a search on social media and found several negative reviews related to The Outnet. These reviews may indicate issues with the company's products, services, or customer support. It is important to thoroughly research the company and its offerings before making any purchases to avoid any potential risks.
Our Verdict: The Outnet is highly recommended company, but beware of poor customer service. Their 0% Resolve Complaints rating is a cause for concern. We advise using their services securely and reviewing complaints beforehand.
Unprofessional and Unresponsive: My Disappointing Experience with THEOUTNET.com
I recently bought three items from THEOUTNET.com and they all came in the same package. I was happy with my purchase, but unfortunately, I had to return all three items. I sent them back via courier in the same packaging, but to my surprise, I only received a refund for two out of three items. The refund was issued on 1st October 2021, which was more than a month ago. It's been almost 5 weeks now, and despite my constant efforts to get in touch with them, I haven't received any response. I find this utterly unprofessional and consider it a daylight robbery.

It's clear that the item was lost somewhere, either in transit or in their warehouse. However, I followed the correct returns procedure, and I should be issued a full refund regardless. It's not fair that I'm essentially paying for their mistake. I feel like I'm being robbed, and I'm absolutely appalled by the lack of due diligence or care from the customer service team.

I've been trying to get in touch with them, but they simply ignore my emails. This is unacceptable, and I'm extremely disappointed with the way they've handled this situation. The customer service team seems to have no clue about what's happening, and the company as a whole doesn't seem to care about their customers in the slightest.

I used to think that OUTNET was a great company, but now I realize that they're only great until you run into issues. They're unapologetic about their absolute lack of professionalism, and they'll never be on your side. I'm extremely disappointed with the way they've handled this situation, and I wouldn't recommend them to anyone.
Disappointing Experience with The Outnet: Missed Deliveries, Confusing Refunds, and Unavailable Products
So, I bought this bag from The Outnet and had it shipped to my house. I was pretty excited to get it, but then I found out that a signature was required for delivery. I work all day, so I couldn't be home to sign for it. There was no indication that this would be the case when I made the purchase. After two days of missed deliveries, I decided to email them and ask if they could ship it to my work instead. I didn't hear back from them for a day, and when I finally did, they told me that the bag was already on its way back to their location and that I would be refunded when it arrived. I was pretty confused and upset - I had purchased the bag and there was no indication that it would be returned.

I called them up and asked if they could send the bag back to me. They told me to keep an eye on the website and try to buy it again when it shows up in stock. I couldn't believe it - they were basically telling me that I was out of luck. To make matters worse, I had used a 20% discount code on my initial order, but the promotional period had ended. They said that if I bought the bag again, they would credit me for the full price of the bag in my refund to make up for it. It was all so confusing and frustrating.

I don't know what's going on over at The Outnet, but they need to get their act together. Without customers, they won't be around for much longer. To add insult to injury, the bag is no longer available on their website. It was the last one in stock when I bought it, so it seems like I'm out of luck. All in all, I'm pretty disappointed with my experience with The Outnet.
Terrible Experience with The Outnet: Package Never Arrived, Poor Customer Service, and Frustrating Return Process
I recently made a purchase on The Outnet website for two pairs of shoes that cost me around $800 USD. I was given a tracking number and a delivery date of 10/6/22, but unfortunately, the package never arrived. When I checked the tracking information, it said that the package was undeliverable due to an incorrect street name and was being returned to the sender on 10/12/22. However, when I checked my order form, I realized that I had entered the correct address.

I immediately contacted customer service via email several times, but all I received were automated responses saying that their team was investigating the matter and would send me an email update. Unfortunately, I never received any updates from them. To make matters worse, I found out that the package had been returned to the sender and signed for by Yoox, which was confusing since I had ordered from The Outnet.

The latest episode in this frustrating situation is that a return was requested, but not by me. They provided me with a courier tracking number, but the package was already at the warehouse, so there was nothing to pick up and return to them. When I called customer service this time, I received the same old investigating nonsense. It seems like their customer service is overseas and working from home, and the representative I spoke to was clueless.

I have emailed them all the electronic trail and am hoping for a resolution, but I am highly doubtful. Throughout this whole ordeal, I have never even seen the package. My last resort is to call my credit card company and start a dispute, and I hope for the best.

Overall, I would advise others to avoid buying from The Outnet. This was my first and last time shopping with them, and I have had a terrible experience. It's frustrating to spend so much money and not receive what you paid for, and their customer service has been unhelpful and unresponsive.
Warning: Stay Away from The Outnet - My $2.5K Purchase Turned into a Nightmare
I recently made a purchase on The Outnet website, spending a hefty $2.5K on several coats and shoes. However, my experience with this company was far from satisfactory. After placing my order, I received an email from them requesting an "authorization" from my bank for the transaction. I was confused by this request, as my bank had never asked for such a thing before. I called my bank to inquire about it, and they told me that they don't give out any "authorizations" and that the transaction had gone through as normal.

The Outnet had also provided me with a merchant phone line to call in case they had any doubts about the payment. I decided to email them instead, just to make sure everything was okay. They responded promptly, assuring me that there was no issue and that my order would be shipped soon.

The next day, I checked the UPS tracking number and was surprised to see that the package was being returned to the sender. I immediately emailed The Outnet to find out what was going on, and they told me that there was some issue with the payment. I checked my bank statement and saw that the amount had been debited from my account, but it wasn't even pending anymore.

I was left with no goods and had lost $2,500 to what seemed like a phony company. I emailed The Outnet requesting a refund, but I received no response. Frustrated and angry, I had to file a dispute with my bank and am now waiting for the outcome. The funds have not been posted back to my account yet.

In conclusion, I strongly advise everyone to stay away from this scam company. Dealing with them has caused me a lot of headache, unnecessary stress, and a ton of time wasted on emails and phone calls. Not to mention the lost time and funds. Save yourself the trouble and shop elsewhere.
Disappointing Experience with The Outnet: Incorrect Item Shipped Twice, Slow Refund Process
I recently made a purchase on The Outnet website, looking for a pair of high rise boyfriend jeans. Unfortunately, when my order arrived, I received a pair of low rise boyfriend jeans instead. I was disappointed, but I returned the item and was told that the correct item was in stock and would be shipped to me once my return was received.

However, three weeks later, I received the exact same item that was wrongly picked in the first place - another pair of low rise jeans instead of the high rise jeans I had ordered. I was frustrated and called customer service to find out what had gone wrong. They told me that either the warehouse did not have the correct item in stock, or their computer records were incorrect. Either way, I was not satisfied with the outcome of my purchase.

To make matters worse, I was told that my refund would only be authorized once I returned the item for the second time, which would take approximately eight weeks. This meant that I had invested £100 into The Outnet's capital flow without receiving any return. I was disappointed and felt like I had wasted my money.

I have decided that I will not be using The Outnet again in the future. There are many other high-end internet retailers that pride themselves on excellent order fulfillment, such as Mytheresa and Neiman Marcus. I would rather invest my money in a company that values their customers and ensures that they receive the correct items in a timely manner.
Disappointing Customer Service Experience with The Outnet: Overcharged for Shipping and Refused to Help
So, I was browsing The Outnet website in the middle of the night and found an item that I really liked. I added it to my cart and went to bed, thinking that I would complete the purchase in the morning. However, when I woke up, I was surprised to see that they had charged me USD11.95 for expedited shipping, even though I had selected free ground shipping. I was not happy about this, so I decided to call their customer service to see what was going on.

To my dismay, the customer service representative told me that they had already shipped out the item and there was nothing they could do about it. I asked to speak to their supervisor, but she refused and gave me a lame excuse. I was really frustrated with their horrible customer service and felt like I had been robbed. I mean, who does that? I have never experienced anything like this with any other online retailer, even smaller ones.

To make matters worse, The Outnet had sent me several customer surveys in the past, asking for information about my spending patterns. I had participated in one of them, but they did not provide any free shopping credits as promised. So, I decided not to participate in any more surveys. It's ironic that a company that sells discounted but still pricey items does not try to maintain a luxurious image that matches the items they sell.

It seems like The Outnet has gone downhill since the change in management. I used to have a better experience with them, but now I understand why other reviewers have had trepidation when buying from them. It's clear that there are some big internal problems within the company that need to be addressed. I hope they can improve their customer service and regain the trust of their customers.
Defective zipper on Tod's boots from The Outnet - Beware of Final Sale items
I've been shopping at The Outnet for a while now and I've never had any problems until recently. I ordered a pair of Tod's high heeled boots and unfortunately, the zipper mechanism was defective. I immediately contacted The Outnet via email but didn't receive a response, so I decided to call them instead. The representative asked me to send a video as proof of the defective zipper, which I did. However, after reviewing the video, they claimed that the zipper was not defective and that I should just hold the leather together to keep the zipper from catching. I was highly offended by this suggestion as I am a seasoned professional and a discriminating shopper. I own many pairs of high-end designer shoes and I know when a zipper mechanism is defective.

In my opinion, the leather is not catching at all; the zipper is defective. I am worried that the zipper pull and/or zipper itself will eventually break. I have encountered a defective pair of shoes before, but it was immediately confirmed by the retailer and I was able to purchase a fault-free pair in-store. Final Sale should not imply a risk of purchasing a defective product. If you want to take a risk on final sale items and potentially lose your money, go for it, but I would strongly suggest otherwise.

I am disappointed that The Outnet refused to accept the unworn boots for return. I have ordered from them occasionally through the years with no issues, but this experience has left a bad taste in my mouth. I hope that they will reconsider their policy on final sale items and take into account the possibility of defective products. Overall, I would still recommend The Outnet as a great place to shop for designer items, but I would caution against purchasing final sale items unless you are willing to take a risk.
Nightmare Dealing with The Outnet: Waiting for ?2,000 Refund Since December
I've been waiting for my refund of ?2,000 since December, and it's been a nightmare dealing with The Outnet. I've sent the package back to them three times, but it keeps coming back to me. I don't even know where it is now, but it's clear that they just don't care. Their customer service is a joke. They never respond to emails, and when you call them, they just keep saying that it's been escalated, but no one ever gets back to you. They blame Brexit, but I think it's just a matter of streamlining their procedures.

One of the most frustrating things is that you have to hand three copies of the paperwork to the delivery driver. When my parcel got returned to me, they said it was because of no paperwork. The third time, they couldn't even provide me with the return labels, and they told me to contact UPS myself and get new ones, quoting their account. I did this, and UPS told me to hand the parcel to the driver, as he would have the labels. But when I gave it to the driver, he looked at me like I was crazy and took it anyway, even though it had the old labels on it. I have CCTV footage of the driver leaving my house with the package.

The Outnet's customer service is just terrible. They don't care about their customers, and they're completely unhelpful. I've been shopping with them for years, but I wouldn't recommend them to anyone now. They're not what they used to be. Please don't use them and risk losing your money. I don't know if I'll ever see my money again, and they're not doing anything to help me.
Terrible Customer Support and Damaged Goods: My Experience with The Outnet
I recently purchased a pair of Maje boots from The Outnet, but unfortunately, they arrived in a terrible condition with scratches all over them. It was evident that they had been stored in the warehouse without a box or had been worn and returned by someone else. I was extremely disappointed with the delivery, which was also delayed. I immediately contacted the customer support team and attached pictures of the damaged boots. I explained that this was unacceptable, but it took them five working days to respond to my email. To my surprise, they did not even apologize for the inconvenience caused.

Their response was that I had to arrange a collection by UPS to return the boots. They also mentioned that they could only exchange the item when it arrives, and confirmation from UPS about the collection was not enough to ship a new item. They warned me that it might take longer than usual, and my size might also be out of stock. I was not satisfied with their response, so I replied to their email and asked if they could guarantee next-day delivery. I did not receive any response from them for three days, so I followed up, but still, no one got back to me.

The solution they offered for shipping me a damaged pair of boots was to ship it back, and they would only exchange it when it arrives, with possible delays. They also mentioned that it would take 3-5 working days to process this, and if my size was available, they would ship a new pair. However, if it was not available, it would take 2-3 weeks after shipping it back to get a refund. I was extremely disappointed with their customer support, and instead of offering a sensible solution for their mistake, they were scamming people.

I would advise everyone to avoid The Outnet at all costs. Their customer support is the worst I have ever experienced, and they do not take responsibility for their mistakes. I hope that the manager of Geraldine, who suggested this website to me, will read this review. I also think that Maje should stop working with The Outnet as it is damaging to their brand.
Valentino Shoes
My wife purchased a pair of Valentino shoes from The Outnet for nearly $700. She was saving them for an occasion and used them for the first time 3 months after the purchase. In one use the sole of the shoes have essentially come apart. Valentino shoes are usually very durable but clearly The Outnet sold us a pari with some issues. When we reached out the customer service, they are constantly just saying that this is wear and tear and we can't do anything. How can one usage be wear and tear?
Desired outcome: We want them to issue us a refund.
A damaged knitwear
I bought a Rag and Bone knitwear from the outnet, and I liked the design very much, so I took off the tag and wore it. But surprisingly it is a damaged product because all the threads are starting to get loose and coming off after I wore it for around 1 hour. I am always a loyal consumer of Outnet and has shopping with Outnet for years. I am so surprised a Rag and Bone could be this bad quality. I raised this issue to the customer care service and they only willing to give me 5 percent price adjustment. After another conversation with a staff, they said they could give me 10% price adjustment. But what I want is a replacement or full refund. I don't why I got treated by the Outnet so unfairly. In Australia, for any damaged product, we can either get full refund or get a replacement. I really hope the complaint board can help me resolve this issue. As a loyal customer, I should be taken cared of and treated fairly.
Desired outcome: Full refund
Lost parcel and Outnet refusing to refund me.
I returned a parcel to outnet on 2nd August, UPS tracking showing in transit but has not been scanned for some time and think the item has been lost, I am unable to make a claim against UPS as the label was created by Outnet and they are refusing to refund me £170 for the items. I have emailed them several times and called and tried to speak to a manager but it is very difficult to get through to someone who can actually do something.
The Outnet
I returned my unwanted goods to the Outnet via a UPS drop off point on 28 / 3 / 2022

The goods were worth over 800GBP

I have still not received my refund despite contacting their Customer Services team multiple times via phone, email and online chat. I have spent absolutely hours talking to their customer services representatives in Asia and the US and no one has been remotely able to help. There seems to be no way of escalating my complaint to anymore more senior and the customer services representatives have absolutely no authorisation to help or investigate the matter.

I feel absolutely hopeless. I have followed The Outnet's instructions and done absolutely nothing wrong but somehow I can't do anything about the fact that they have taken over 800GBP of my money.

This surely can't be legal?
Desired outcome: I simply want my money back.
Incorrect order
I've ordered 2 pairs of sandals, week later I've received my parcel and only one pair pf shoes was correct. Contacted outnet straight away but been told I have to send wrong item back and only then after they investigate they will dispatch a new one. I am going for holidays, only got 3 days left and they don't care they made an error. They told me that's what they do and I am not going to receive my correct order until they receive a WRONG ONE. So basically they can fail but wouldn't accept it and that affects me. Very poor customer service experience!
Desired outcome: Wanted to get apology and my CORRECT ITEM ASAP! When I say ASAP I mean by 27th April
Waiting for a refund, package
I initially purchased a pair of boots on February 7th. I returned them as they did not fit on February 19th, and they were received on the 24th.

An exchange was created by error instead of a refund, and the same boots were sent back to me on the 28th. I immediately spoke to an agent (Fabio) on that day, and he created a Return for refund request and advised that when the package arrived to refuse it, that it would be returned to them and that when it was received, I would get an expedited refund - he requested it.

Boots arrived on March 3rd, and as advised, I refused the item, and the delivery man took them back.

I spoke to Andy on the 11th of March to see the status as from the tracking number, and the package hadn't moved from a warehouse in the UK. He said he would speak to logistic team and that package would be there in a few days.

On March 31st, I chased again as I hadn't heard anything and hadn't received the refund. Spoke to Charlene. The package had arrived in Italy but was not in the right place. Still can't issue the refund as they need to inspect the package. I've stressed that I haven't touched the package, so this is a shipping issue. She is sending an email to the shipping team and that I should expect to get an email confirming a refund withing 24-48 hours.

On April 5th, I spoke to Polina. Still no news and nothing from her end that can clarify why the package is still sitting in the same warehouse in Capri being scanned, as it seems every day with no action taken. I asked for a supervisor to call me that day. She says the request could take 12 hours, could be the next day as long as someone calls me before noon on the 6th. OK she says.

On April 7th, I call back again and speak to Tori. No one has called me back. The package is still idle in Capri, and no supervisor has called me. I explained again that I have been waiting for this refund, and if the package is sitting idle in some warehouse, they should sort it out but should give me the refund as I have not touched the goods, so they know the boots are intact in it. I should not have to be responsible for this and spend all this time chasing. I've told her that I wanted this resolved by the end of that day, or I would raise a formal complaint.

We are April 11th, and I am still waiting.
Desired outcome: Want the refund for the boots which were £124 with no further delay
My order number 0603zzwdf2201h
My order is lost , I have called several times outnet customer service for my order which I didn't received it . Contacted ups customer service they are doing investigation as well as outnet customer service.

Can yo please refund my money or resend me the same

DKNY

Shell shoulder bag

Black

OneSize

Thank you

Sonalie
Desired outcome: Refund my money
Pending refund
Good morning !

I have done refund for the order number 1501ZC1H12201H . Almost two months have passed since I have sent the box with return items . The big part of them was refunded . One pair trousers Nicholas still have not been refunded ! 70 euros !

I have sent more then ten request , but I got only general answers and no help at all .The situation is very disappointing and unfortunately I am facing it not for the first time as well as some of my friends .

Thank you.

Maria Vesht
Collect Your Trust Badge
Be recognized for outstanding customer service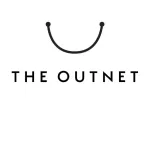 The Outnet

contacts
We are here to help
19 years' experience in successful complaint resolution
Each complaint is handled individually by highly qualified experts
Honest and unbiased reviews
Last but not least, all our services are absolutely free