The Neat Company complaints
3
Newest The Neat Company reviews & complaints
scanner
Do not waste your money. The scanner might work when you first get it but after a while you will run into problems. As far as customer service goes-forget it! The company claims to be in the USA, but you can never reach anyone. DO NOT WASTE YOUR MONEY. Will not scan from computer to scanner. Program is stuck in the contact mode and I have to manually change it to a receipt. I am now looking for another option. Any suggestions?
Neat scanner and neat software
I have been using the Neat software with Neat Scanner for 2 years with a MacBook Pro. At first, I was impressed, but this year has been a huge hassle. The scanner no longer scans reliably and sometimes is not recognized by the software. It is difficult to scroll up or down as the scroll bar does not show or only shows long enough to see it and then vanishes. The software no longer analyzes the receipts correctly and does not show a total on anything that has been entered. I tried to go online to their site to complain, but you have to have an account with them to do that and mine has expired. In January of 2016, I spent the month every evening after work fixing the errors I found in the totals. I will definitely not be using this scanner or the software after this year.
Bad service
This company's program Neat Receipts is a great idea made by a poor company. We had 30 hours in on entering the receipts on this system and then it closed and would no longer allow us to open the program causing us to loose the imformation that we just entered forever and waisted our time that we needed as we were to meet a deadline. We thought no big deal we can simply contact thier tech support like most companies and they can tell us what to do to get everything up and going and we would be back to work in no time. So we went to the help that directed us to thier website and looked on the website and tried to find the answer to the problem and most answers they had for the problems listed we user error related issues. Im sorry, but I do know enough about a computer to know the software not opening is not a user error. They did not have any answers for the software it self not working properly, like their software was so great that it could not have issues. Even Microsoft is not that cocky and they have been doing this a lot longer and probably have much better software engineers. We tried thier live chat to chat with a service rep and we found that they discontinued the service. We tried to call and we were instructed to go to their website. We went through every option on the phone system and the only one that actually got us to a person was the sales option. So you know their only focus is selling the product not managing thier product and supporting their customer base.

As long as you are a software engineer and can fix their software your self this is not a program that you should purchase as they do not have any software engineers to fix the problems with their own software themselves.
Is The Neat Company legit?
The Neat Company earns 91% level of Trustworthiness
SAFETY NOTICE: ComplaintsBoard has analyzed The Neat Company and determined that it has perfect credibility and is completely trustworthy, with a legitimacy rating of 91%.
We found clear and detailed contact information for The Neat Company. The company provides a physical address, 3 phone numbers, and 2 emails, as well as 4 social media accounts. This demonstrates a commitment to customer service and transparency, which is a positive sign for building trust with customers.
Neat.com has a valid SSL certificate, which indicates that the website is secure and trustworthy. Look for the padlock icon in the browser and the "https" prefix in the URL to confirm that the website is using SSL.
Our scan shows The Neat Company website is free from malware and phishing activities, which are types of online threats that can include viruses, worms, Trojan horses, ransomware, and other malicious code, as social engineering tactics used to trick users into sharing their personal information.
Neat.com has been deemed safe to visit, as it is protected by a cloud-based cybersecurity solution that uses the Domain Name System (DNS) to help protect networks from online threats.
Neat.com you are considering visiting, which is associated with The Neat Company, is very old. Longevity often suggests that a website has consistently provided valuable content, products, or services over the years and has maintained a stable user base and a sustained online presence. This could be an indication of a very positive reputation.
Several positive reviews for The Neat Company have been found on various review sites. While this may be a good sign, it is important to approach these reviews with caution and consider the possibility of fake or biased reviews.
The Neat Company website is deemed to be popular and indicating that it receives a high volume of traffic. It is important to be cautious when using a highly trafficked website, as it may be a target for cybercriminals looking to exploit vulnerabilities or steal personal information.
However ComplaintsBoard has detected that:
While The Neat Company has a high level of trust, our investigation has revealed that the company's complaint resolution process is inadequate and ineffective. As a result, only 0% of 3 complaints are resolved. The support team may have poor customer service skills, lack of training, or not be well-equipped to handle customer complaints.
The Neat Company protects their ownership data, a common and legal practice. However, from our perspective, this lack of transparency can impede trust and accountability, which are essential for establishing a credible and respected business entity.
Our Verdict: The Neat Company is highly recommended company, but beware of poor customer service. Their 0% Resolve Complaints rating is a cause for concern. We advise using their services securely and reviewing complaints beforehand.
Collect Your Trust Badge
Be recognized for outstanding customer service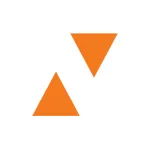 The Neat Company

contacts
We are here to help
19 years' experience in successful complaint resolution
Each complaint is handled individually by highly qualified experts
Honest and unbiased reviews
Last but not least, all our services are absolutely free