The Moorings complaints
9
The Moorings
-
The customer service help prior to trip
(This is what I sent to our trip planner, who has yet to respond) Hi Lindsay (Sinko)

,

Several other issues I need to address that my husband Rob will also address:

1) Rob has an email where you told him and sent him a video of a boat like the one we reserved that had a washer/dryer.

There is NO washer and dryer and we did not pack enough because of false information you gave us!

2) our provisions were not on the boat and put away when we arrived, which is what I was told by you or a other Moorings representative that this is what would happen. They were late and there were items that were incorrect or missing.

3) I ordered and paid for 2 stand up paddle boards and they were not on the boat. I had to request twice for them to bring them.

4) we don't have WiFi on the boat we're on. We had to address that and now we're waiting on a box.

We paid extra for this, it should be working and accessible!

5) there were only 2 pairs of flippers on the boat for snorkeling. We have 4 people in our family.

7) You did not relay to us that we had to pay buoy fees every night. I understand the premise for this but would have been nice to know ahead of time. We did see this mentioned in the booklet, but to be fair, very few people have time to read fully while trying to get ready for a trip.

5) I would have also appreciated knowing the exorbitant cost of the logistics of getting to Tortola from St Thomas with the water taxis or ferry, customs fees, late feese because our plane landed after 3:00, etc.

Those are details you should have shared!

I want a partial refund for all the trouble we had! I will be writing a horrible review on Trip Advisor for the trip prep that we expected for the price we're spending..if we are big given some compensation/refund.

Very discouraged, and severely disappointed with our travel planners lack of communication.
Desired outcome: Partial refund.
The Moorings
-
bareboat charter experience
Chartered their 43 power cat in Exumas in July. Boat was in poor condition and that's being generous...and we paid premium for a newer boat. Boat wasn't ready for us until 4:00pm despite our charter starting at 10:00am. Generator worked less than 1/2 our trip. Master head didn't work, paddle boards full of water, missing isinglass panels/broken zippers, etc, etc. They finally sent someone out on 7th day to fix generator. Tech shows up in broken down center console with no tools. They had the nerve to ask us to tow them back to Nassau when their boat wouldn't start. Customer service was non existent. Very disappointed...beware. Moorings offered a $800 sailing credit towards next charter, total joke. If you would like more details feel free to message me.
The Moorings
-
powercat 514 contract f45003
We chartered a Powercat 514 for a week from The Moorings base in Corfu from 4th to 11th August 2018. Contract number F45003. We were informed in the technical briefing (which was already running late that day and so was hurried) that the starboard engine was not working properly and that they were unable to repair it. They said that an engineer would have to come from Athens and that would not be possible to arrange for a couple of days, since it was the weekend, and even then he would not travel outside the base in Corfu. There was therefore no solution nor any substitute vessel available. We had to make do with the starboard engine capped at 10 knots which for this type of vessel is ridiculous. This was the maximum cruising speed we could do all week. Not only this but the starboard engine kept stalling several times a day every day which rocked our confidence in taking the boat outside the Moorings 4 hour rescue zone. Due to the limited speed and lack of confidence we had to replan our entire itinerary and we did not have the experience we had hoped to have when we chartered the vessel, which is top of the range offered in Corfu - with these apparently specially commissioned engines which did not work properly.
We have complained both to the Moorings Corfu and to the Moorings France through whom we organised the charter and they said that someone from Clearwater (Customer Services) would contact us to resolve the issue and this has not yet happened. The Moorings Commodore Johnny at the Corfu base said that he would be putting in a report on the incident.
We would expect at the very minimum a refund in the amount of at least 25%. We paid 11.000 euros so this would amount to 2.750 euros.
I look forward to someone contacting me as soon as possible by email or telephone (+[protected]) to resolve this issue.
The Moorings
-
43 moorings power cat - totally inoperable - stranded at sea
We leased the 433 Power Cat last month for a week in the Middle Bahamas. We paid for an "Exclusive" - the boat was supposed to be less that 6 months - 1 year old. This proved false, as the boat we were given was very beat up, damaged, older than advertised, and had catastrophic engine failure on both engines due to contaminated fuel from the rusty drums lashed to the deck to transport the boat from the BVI's to Nassau. This resulting in us being stranded for several days while we had to make emergency repairs at sea.

Fresh Water system also failed due to separated fittings, no emergency phone was given, Fridge was inoperative, grill a mess, many non functional systems, Anchor windlass inoperative requiring emergency repairs at sea just to anchor.

Nightmare trip - total disaster - request for refund has gone unanswered for nearly a month now. We are repeat clients with a 100 ton USCG Masters license and this has been the worst experience ever.
The Moorings
-
Emergency service
Chartered out of tortola bvi .03/13/16 . 54 ft sailboat. 2 hours into sail lost steering in 25mph winds rough seas. called on vhf. provided cell phone & private cell phone got recorded message after 1 hour then they said help is on the way. then said call the coast guard. coast guard couldn't reach them. had rigged emergency tiller-auto pilot didn't work. we arrived in port after 4 bad hours. met with excuses -boat sent out lie someone was with you all the time god?. started at 2.30 pm on dock around 7pm. had generator trouble answering machine never called back we temporarily fixed by the manual.we lost day 1/2.general manager offered limited credit on future charter $1100 on a $13, 000 charter[must think we are crazy] workers say this happens a lot and if they bring it up mr thomas tells them to watch their attitude
The Moorings
-
Unprofessional, Wort Experience Ever
This was the most terrible experience of my life. I felt trapped on a boat with a very unpredictable crew person, who physically and vocally would blow up. It was terrible. I would not recommend this charter for anyone. No one.
I cant imagine this happenign to someone else. Completely unprofessional.
The Moorings
-
Poor quality boat
Several friends and myself wanted to sail the cays of Belize. We chartered a cat out of Placencia in Belize. Spending a total of $5k. When I arrived I check out the boat and found several things wrong the worst was a leak from the high pressure side of the water system. I asked the dock boy to fix it and refill the almost empty tank he forgot. I admit I should have checked. We left the next moring after preflight. That afternoon I noticed the fridge was warm and the freezer was about 10c. The food went bad the next day. Durning the night the low voltage alarm went off after about 4 hours of 3 fans running and the semi functional refrigerator being on. We ran out of water after 1 day because the dock boy forgot to fill the tank and we couldn't get the secondary tank to flow. There were several other problems that were things that go wrong in the night. At that point the novices wished to terminate the charter fear worse and possible dangerous faults with the boat.
The most annoying problem was when I sent 3 letters and 1 faxed letter to there home offices I got absolutely no reply. I went on several websites before the charter that were supposed to be for charter review like saildirector.com. When we returned from the charter I left negative feedback on saildirector.com and charterexpert, com they were immediately removed. Apparently saildirector.com and charterexpert.com are shills for The Moorings. Don't trust their reviews. I don't know who to trust. I want to charter again, it's a great idea getting a boat in the places you want to go without slogging through rough seas for 3 weeks to get there. If I can't get truthful reviews then I will probably not charter again.

Oh Well

Andre
The Moorings
-
Poor quality equipment and service
In June a group of friends and my family went to the Moorings in Belize for a charter. We had wanted to sail legendary cays of Belize. I am a lifelong sailor having sailed much of the South Pacific in my own sailboat.
We chose the Moorings as they had generally a good reputation and had a good presence in Belize according to reports. The charter was a nightmare and we unilaterally terminated it early. I did have what was called trip insurance and therein lays the rub.
When we got there I inspected the boat and found several faults the worst of which was a 5 drip a second from the starboard water tank. The staff fixed this and I asked them to refill the water tank that was almost empty. Other problems were corrosion on the mainsail track making it very difficult to raise the main and very poor refrigeration causing our food to rot in 36 hours while in the freezer.
That night I charged the batteries for 1.5 hours as instructed before bed. At about 0100 the low voltage alarm went off. I got up and charged the batteries for an hour and went back to bed. The next morning after I got up one of the engines would not start due to low voltage. The other engine was not on the cabin batteries and started. I only mention this because the cabin battery was significantly discharged after 6 hours of 3 cabin fans operating off it. I noticed the refrigerator was warm and the freezer was about 10c. That day we motorsailed to Laughing Bird cay. Midday we ran out of water in the first tank. I tried to change it to the second tank but the water did not flow. When I called the base they recommended we return to the base to get it fixed.
On the morning of the second day at the Moorings base we were greeted by a fowl smell that turned out to be our food rotting. After 20 minutes of consultation with someone on the radio the dock staff fixed the water problem. This turned out to be a design problem in the water system that allowed a gas bubble to block flow to the pump. The office staff person said I should have known this. This seems inconsistent when their dock maintaince guy had to get a consultation on the issue.
After discussion with the other members of our party we elected to terminate the charter early for safety and comfort concerns.
All these issues, although annoying, were forgivable. Things happen. In any system the likelihood of a system failure is proportional to the complexity of that system. The most infuriating issue is I have now sent 2 letters by mail and faxed one to the number provided to the Moorings Corporate headquarters in an effort to either get a partial refund or credit on another charter. They have not sent any reply or attempted to contact me in any way. I spent about $4500.00 on the charter, $400 on food in Belize and $1000.00 for food and lodging while driving to Placentia from Mexico.
Chartering is a great concept. It is a major pain to get your own boat to the best cruising grounds. I had planned to go back to Tonga next summer but I will not use a charter company therefore I will not go. I have no reasonable way to get my boat to Tonga for a 3 week vacation.

Andre
The complaint has been investigated and resolved to the customer's satisfaction.
This review was chosen algorithmically as the most valued customer feedback.
The Moorings provided a horribly sub-standard yacht (51.5 foot sloop) for my sailing vacation. After informing their fleet management of several serious defects onboard the boat nothing was done to correct these defects; the Moorings also refused to provide a different boat. This Charter Yacht company promotes itself as the best in the business, but my...
Read full review of The Moorings
We are here to help
16 years' experience in successful complaint resolution
Each complaint is handled individually by highly qualified experts
Honest and unbiased reviews
Last but not least, all our services are absolutely free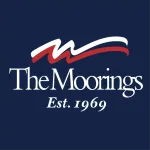 The Moorings contacts