The Humane Society Customer Care Service

The Humane Society of the United States

1255 23rd Street, NW, Suite 450
Washington
District of Columbia
United States - 20037

Customer Support Phone Numbers

Work days:

| | |
| --- | --- |
| Mon | 8:00 AM - 11:00 PM |
| Tue | 8:00 AM - 11:00 PM |
| Wed | 8:00 AM - 11:00 PM |
| Thu | 8:00 AM - 11:00 PM |
| Fri | 8:00 AM - 11:00 PM |
| Sat | 9:00 AM - 6:00 PM |
| Sun | 9:00 AM - 6:00 PM |
The Humane Society Complaints & Reviews
I used the services of the website www.humanesociety.org. My pet was injured and we searched for the vet. I contacted the company and they agreed to provide help, as well as the rep told me that they didn't have a lot of clients today. We arrived and waited 2 hours, but while we...
My pet needed surgery and I decided to ask for the help from www.humanesociety.org. I called local human Society and spoke with the doctor, but he refused and told that there was large line of pets, which needed some examination and surgery. I was so disappointed in them. All their info on...
Buyer beware. If you are considering donating to the Humane Society of the United States you may want to rethink your decision. Only 1 % of donations goes towards actually helping animals. They do not donate one dime to a single animal shelter in the United States and spent 43 million...
The HSUS is airing adds that show poor homeless animals in shelters begging for your help. This is all false advertising as the HSUS doesn't help shelters, they raise millions from unsuspecting people and less than 1% goes to help any animal shelters, despite its name also suggesting...
Recently Discussed Complaints
Consumer Tips & Tricks
Worst rating
Subjects of Wide Speculation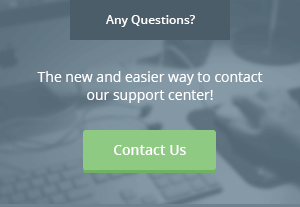 Latest News & Stories
Stay Away
Latest Questions
Latest Groups
Today's Mess-Up Photo