The Humane Society complaints
5
The Humane Society
-
Employment practices
This is for the Humane Society of Utah. You need to establish fair and transparent hiring practices. You can have this when one person get's to select the entire process. You need to have a committee of people making the call rather than one person with a high school degree!

You are required to do this by law as a non profit organization collecting donations from the public and having tax exempt status.

Additionally, it is the best interest of the NGO to hire and retain the best people.

The one person doing the hiring is NOT the company, but merely a servant of the company!
The Humane Society
-
They didn't help me, when my dog was injured
I used the services of the website www.humanesociety.org. My pet was injured and we searched for the vet. I contacted the company and they agreed to provide help, as well as the rep told me that they didn't have a lot of clients today. We arrived and waited 2 hours, but while we waited no one took a look at my dog. It was really unprofessional and inappropriate towards my dog. Please, share this info.
The Humane Society
-
Doctor refused to help my pet
My pet needed surgery and I decided to ask for the help from www.humanesociety.org. I called local human Society and spoke with the doctor, but he refused and told that there was large line of pets, which needed some examination and surgery. I was so disappointed in them. All their info on the website is total lie, if they refused to help me. I wonder if there are other people, who had the same situation. Please, post comments about your things with them.
The Humane Society
-
misleading advertising
Buyer beware. If you are considering donating to the Humane Society of the United States you may want to rethink your decision. Only 1 % of donations goes towards actually helping animals. They do not donate one dime to a single animal shelter in the United States and spent 43 million dollars in 2010 alone on fund raising. They have a pension fund built up of over 17 million dollars and have 29 employees that are paid over $1000, 000 per year. Check out the following sites to find proof that they are a scam. http://scienceblogs.com/grrlscientist/2010/03/01/the-humane-society-of-the-unit/ - http://www.humanewatch.org/real_simple/ - dime.http://www.consumerfreedom.com/2010/05/321-watchdog-group-calls-out-humane-society-of-the-united-states-with-times-square-billboard/ and the list is endless of groups exposing these crooks. If you want to donate to the humane society donate to local offices. Do not send these crooks another dime.
The complaint has been investigated and resolved to the customer's satisfaction.
The Humane Society
-
False advertising
The HSUS is airing adds that show poor homeless animals in shelters begging for your help. This is all false advertising as the HSUS doesn't help shelters, they raise millions from unsuspecting people and less than 1% goes to help any animal shelters, despite its name also suggesting its involved with a humane society, or that its is some sort of umbrella organization, it is not!

More than 85 percent of the animals in HSUS's TV ads are dogs and cats, and yet HSUS gives just 1 percent of the money it raises to pet shelters. That's about as deceptive as it gets, and it's no surprise that we hear from HSUS donors on a regular basis who had no idea that their charitable giving wasn't going to pet sheltering. Fortunately, many decide to give to their local shelter and stop giving to HSUS. And that's just TV appeals. According to its latest tax return, HSUS had almost $50 million in fundraising-related expenses. That includes piles of money spent on direct mail. So we wondered: Could its direct mail be even worse than HSUS's TV appeals?

We were able to obtain a sample consisting of dozens of HSUS direct-mail appeals from 2003 to 2011. And they're arguably just as awful as HSUS's TV ads. By our rough estimate, about 80 percent of the animals mentioned are dogs and cats in these 32 appeals. Only one letter in our sample, a 2009 mailer about farming, was completely about non-companion animals. The deception is also present in the content of the letters. Take one 2005 appeal, which told the story of "Scruffy, " a Kansas dog that experienced abuse. The story is quite heart-wrenching, and the letter includes an in memoriam card dedicated to Scruffy.

But here's the thing: The incident occurred in 1997. And the HSUS fundraising letter went out eight years later asking potential donors sign a card that would be sent to Scruffy's owners.

Is it just us, or is that a little, you know, sleazy?

HSUS donors received plenty of doodads and tchotchkes throughout the years, too. Almost two-thirds of the appeals included some kind of junk guilt gift, such as calendars, mailing labels, stickers, pocket planners, and blankets. You can find some on eBay. The letters are generally membership or renewal letters. That's important, because if these letters are most (or all) of what certain donors see, these folks could easily have a skewed idea of what their money is going towards. We recently saw dozens of complaints filed with the Federal Trade Commission from people who have given money to HSUS, so it's potentially a big problem.

http://humanewatch.org/index.php/site/categories/category/the_best_of_humanewatch/
Resolved
The complaint has been investigated and resolved to the customer's satisfaction.
We are here to help
16 years' experience in successful complaint resolution
Each complaint is handled individually by highly qualified experts
Honest and unbiased reviews
Last but not least, all our services are absolutely free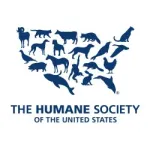 The Humane Society contacts