Terminix
-
Customer Service
We found an underground wasp hive in our yard on Saturday. I was stung and sent to the ER. My dog was stung. Saturday, same say we called terminix with whom we have an account for them to come and maintain our pest issues. They obviously did not. they said they would come wednesday between 1-3pm. they did not. we called and they said they would come Thursday 8-10. they did not. they then said they would come at noon on thursday. they did not. when we ask why they no show no call, they don't give a reason. we have asked to speak to managers. they do not call back. our home now has wasps in it. had they given us the courtesy to know they were never coming. we would have utiliized someone else. when we called to cancel the woman on the phone was rude, yelled at me and spoke over me. you can't cancel UNTIL THEY COME and remove your temite baits. but they do not come. This is a raquet and dangerous
Desired outcome: refund, pay for expenses
Terminix
-
Termite service
Contacted Terminix 4/2021 re termites. Has issues from beginning about treatment vs preventive. Management involved and we thought it was resolved. Oct 2021 seeing small mud houses but employee saw no swarms. April 2022 seeing swarms and termites. Difficult to get anyone to call me back much less do any treatment. Horrible customer service. Had to contract w another company.
Desired outcome: Requesting refund for services NOT rendered. Not to say the further damage to our home. Compared to The other company we contracted with - which cost us $2,400 - treatment was never done right in the beginning.
Terminix
-
Charge for a services not requested
Terminix came out to my home to get rid of squirrels. I paid the service off in a month. (Around $7000.00) Now they came out several months later without my permission for service. I did not requested this service, but charge me $180.00 for a 3 minutes walk around my home ( on camera). They have came out to my home in the past, I spoke to the rep, declining the service, but this time the rep just walked around my home for 3 minutes and left a bill. Please do not do any business with this company!
Terminix
-
Violation of the contract
I signed 2years rat exclusion contract. Terminex company is disorganized, carless. Worse companey ever. I regret that I use terminex. They sent technicians without set appointments. I set appointments nobody comes!. Just sign auto payment, nobody will come to do the service. I filed complains 4 -5 times each time they tell me, the manager will call you, nobody calls but they keep take my money monthly. Even if I cancel the service, I still have to pay. Terminex breaks the legal contract. Aftet 6 calls the technician came spent 15 -20 minutes without any instruments / bag or small ladder to check about the rate sticky parts placed in higher places. I ask mark to come to check on insulators they placed it, every time he ask to reschedule because family issue. I want to cancel the contract without paying rest of the 2 years. I signed contract with other company because I keep hear something moving in my basement. Dr mary ghaly. Zip code 44139
Terminix
-
81 year old mom bedroom ceiling collapsed due to too much insulation in the attic
On June 19th my mother heard a huge "boom" in her home. We found out that her bedroom ceiling totally collapsed and now falling drywall and insulation where everywhere over everything in that room. We immediately contacted Terminix and they came out to do an assessment. We get a call from Terminix telling us that we need to contact our Home Owners insurance company and that they would know how to get intouch with Terminix legal department. What does that sound like? So we contacted the Home Owners insurance and since my mom, and 81 year old woman, was now displaced, they put her up in a hotel. After a couple of days we were informed by the Home Owners insurance that they denied the case since there was no water damage or any structural damage. It was solely due to the insulation being too heavy and their denial letter will state "Poor Workmanship". I've been trying every avenue to contact someone at Terminix and no one will return my calls or get back to me in anyway so that we can get this resolved and get this situation fixed. The room remains in devastation and that fiberglass insulation is coming out of the door of the room and just sitting on everything as well as the drywall. How long can this room just sit like this? My mother is very emotional about the situation. Had she been in that room she would be seriously hurt or even worse. Thank goodness that did not happen.
Desired outcome: Terminix needs to restore my mothers bedroom back to it's original state, clean out all the insulation, pay her for the personal property she has lost and correctly install the insulation in her attic at no cost to her.
This review was chosen algorithmically as the most valued customer feedback.
I signed a 1 year monthly service contract. At the end of the contract I emailed my sales person Matthew Foster and told him to cancel my contract. He pretended like he did not know who I was and told me to call the office for billing questions. I called the local office as I was told in his email and cancelled the contract. The woman told me a service rep...
Read full review of Terminix
Terminix
-
Have not received pest service
I entered a year contract, paid for the first visit and have been trying to get my initial service. They scheduled it and never showed up or called me. So I called the office. And called again. And called the main number. And called again. Each time I called, I received a promise that someone would take care of it. It has now been 3 weeks since the date of the contract. Who runs a business like this? We just need pest control.
Desired outcome: Receive pest control services this week.
Terminix
-
Bed bug
So few months back I paid 1500 dollars to get rid of bed bugs... They sent a guy that had no idea what he was doing and heat treatment was not done first service just mattress protectors as nd spray I c a led and complained they said they'd come do it right but took a month or so to get them back here as nd they sent the same guy when we left I asked had he been trained he said not on that machine you could see where he did parts of the couch no beds were touched I called again and they were supposed to get someone right back out I got message they were on their way n never heard from them as gain now it's hot and my place is infested...

Either someone gets in my home within a couple days and my issues taken care of or i'm hiring a lawyer this is my last and final attempt and i'm filing a report next right now with better business bureau tiffany harrison [protected]
This review was chosen algorithmically as the most valued customer feedback.
Typical old bait & switch. In 2017 we decided that we wanted a termite contract on our home. We did NOT have termites but we figured we planned on being in the house for a long time so it would be a smart investment for us. We priced a few places. Terminix was the HIGHEST price up front but the LOWEST annual price. So we decided being that we planned on...
Read full review of Terminix
Terminix
-
Termite service
I have been getting billed for termite service every month and it was supposed to be cancelled. I have called the office here at Shelbyville, KY and talked to several people-they say they have to contact a mgr. Put on hold for15 t0 20 minutes for an answer and told I can't talk to mgrs for decision till Monday. This is after being told someone will call back. They did not, I called them and same ole answer cb. Who trained these people, and are they taught how to handle business or aggravate?

Please check into this for me
Desired outcome: I want the contract cancelled and my refund i was told i would get
This review was chosen algorithmically as the most valued customer feedback.
I moved six months ago. I signed up with Terminix about 3 months ago. I have had nothing but problems. It's taken a month and still no call back from a supervisor! I juggle two kids and two dogs all day and have been totally inconvenienced by them! No one will help me. NOONE! First I had two different inspectors from there check my attic. The first lord...
Read full review of Terminix
Terminix
-
Terminix - Pest Constrol
Since I have signed up with Terminix, I have requested a copy of the contract

at east 7 different times and they still cannot send me a copy, but they have my address and email. They have made many appts with me as I take off work and they are a no show, no call. When I call in to ask what's going on they offer no apology but reschedule. I have been noticing that they are also rescheduling unbeknownst to me. Recently they were come out on the 24th but when I called in they said is was rescheduled for the 27 but yet again they did not show up. I asked to talk with a manager about 5-6 times and they say they will have to call me back but no ever does. I asked to be let out of my contract since they are not honoring their end and they stated I would have a $600 early term fee. This Terminix is out of Ft Smith, AR. I will never use them again. As far as I am concerned they are scamming me out of $100 a month for 12 months. And it cost me $400 Deposit so this is $1600.00 for 1 year of service for ants and terminates they majority of the time when I call they will not come out.
Desired outcome: I want 6 months refund and to end my contract. I have taken off work 5 different time that cost me money and loss of wages.
Terminix
-
Refund of $1150.00 charged to me.
I signed up for a Rat Exclusion Contract on 3/4/22. One of their technicians came out and placed (Supposedly) 12 sticky mats to catch the rats under my house. I have since started with another pest control company - they only found 5 sticky mats. The inspector that I signed the contract with (Jose Ayala) told me a technician would be out to check the traps every 2-3 days. I have not heard one word from them since. Have texted-called no one responds to me. I called Terminix Main number - have spoken to 2 different customer service reps - told them I want to cancel the contract - they were not delivering any of the terms I was promised when I signed. They will not send me a copy of the contract I signed. I finally received a call from the sales manager from the Gardena office — Kevin Mulcahy - told me he will put the refund through. Nothing has been refunded. I have been working on this for 2 months. Worst service ever.
This review was chosen algorithmically as the most valued customer feedback.
Last date of 3rd spray 4/7/2022. The technician came out 3 different times, there were large number of German Roaches in rental home we rent. The treatment had little effect on the roaches they are now still running everywhere. Technician said he could not get to where they were at. My husband gave him a ladder and he climbed up to attic and said he did not...
Read full review of Terminix
This review was chosen algorithmically as the most valued customer feedback.
Our contact with Terminix started on Nov. 26 or 27th 2021. We had an Airbnb home when a guest reported bedbugs on Nov. 26th. We acted quickly, made a call, why we choose Terminix over Orkin, they did not charge for an inspection. 11/29/21 Taycee Williams came to inspect and found bed bugs in back bedroom on queen bed. I was the one to make contact with...
Read full review of Terminix
This review was chosen algorithmically as the most valued customer feedback.
TERMINIX, on February 8,2022, without my knowledge or authorization deducted from bank account two items totaling $988.84. Item 1) $863.28 Item 2) $125.56 (Note: item #2 had already been paid to their general account as billed however they applied it error.) My bank and I attempted to contact Terminix several times to no avail. They did not return any of...
Read full review of Terminix
Terminix
-
Service
Customer No. 6842202

Sales Agreement- [protected]

I am writing to you because of my frustration and disappointment with a problem I have with my Terminix pest control contract. I am a termite and pest control customer for over 10 years. During early 2020 I needed to temporarily cancel my pest control service because of financial circumstances. When I first entered my pest control contract it included my 2 attached properties under 1 contract. (3142 & 3144 Schley Ave) Recently my financial circumstances improved, and I called to reinstate my earlier contract with your Armonk/White Plains, New York branch. I was told that the old contract was not possible, and the new agreement would consider my properties as 2 separates, and I would need to pay 2 times as much as before. I was paying $151.34 / qtr. As a long-term customer, I thought the branch would accommodate my previous contract and continue our long-term relationship. I would hope that Terminix can be flexible and help me continue your service.
This review was chosen algorithmically as the most valued customer feedback.
Serve them right! We recently hired them to perform a clean out and blow-in insulation for our attic. According to their field inspector, it will be a 2 days job. Day 1 they will come out to "vacuum everything out down to the bare bones. All the trash, debris, rat droppings, old attic insulation and contamination will come out." And, Day 2 they will do the...
Read full review of Terminix
Terminix
-
Service Plans
I would like to raise a few issues that I have had experienced with Terminix. When Manuel Hanson out of the Newburgh office came to my house on December 22, 2021. He said that he was Marine, just like myself and that I can trust him and that I should sign up for the all exclusion package with a monthly subscription price and that I can cancel it at any time. He told me that I am not really supposed to tell you this and not many people know this, but you can cancel all of these services at anytime and you will not lose any money or any of our services that were already completed.

When I had issues with the work that was done and the same problems that I had with mice in the attic, I called to find out why I have not been billed for anything and how do I cancel the plan. The initial person that answered the phone was really nice, it was not till I was transferred to someone in Newburgh. They are extremely rude and do not answer any questions. I was told that I can't cancel the service and that there is a penalty to cancel and the original amount that I was told was going to be $1,400 bucks for the exclusion service, it is actually $1,628.

When I called Manuel Hanson to ask him why he misrepresented the company, he stated that he got promoted now and that he can't help with this and that he is the branch manager in Newburgh and if I need help to call the 1800 number. When I did call the 1800 number, I was told that he is not the branch manager, and that Katlin Collins is. I was lied to about the Terminix services, and I wish to terminate without any penalty all and every service that has been completed be Terminix.

I never signed up for a monthly service, nor did I ever have any intentions to sign up for a monthly service. I was told that I can cancel it at any time without penalty and that I did not really needed it and Manuel suggested that I just try it out for a month.
Desired outcome: Cancel all services from Terminix and never ever ever again have to deal with unprofessional people and professional liars.
This review was chosen algorithmically as the most valued customer feedback.
I signed a contract with a company that terminix bought out. I spoke to customer service when they took over and explained that Gregorys (previous company) was a small personal company and that I wanted the same personal service to include a scheduled time verified with the home owner so that inside service could be provided. I also told them that if they...
Read full review of Terminix
We are here to help
16 years' experience in successful complaint resolution
Each complaint is handled individually by highly qualified experts
Honest and unbiased reviews
Last but not least, all our services are absolutely free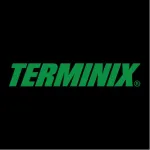 Terminix contacts