SupplementWarehouse.com reviews & complaints
SupplementWarehouse.com complaints
7
SupplementWarehouse.com
-
Cheap service. They cancelled my order
Very strange warehouse. I ordered from them only once and will not do that again. I placed my order with Supplement Warehouse and never received it. Delivery was taking way too long and I tried to reach them so many times but they never replied. About two-three weeks later I received my money back. My order was cancelled for no reason and no one ever bothered to tell me what really happened. I'm very disappointed, there is no way to contact customer service. I bought from them because of their super cheap prices, but now I think that only their prices are cheap - their service is the same. Avoid.
SupplementWarehouse.com
-
Do not order from this company, they screw you over
Do not order from this company. They screw you over. I ordered a suppliment called Super Test that they listed for $50. I asked them to price match Vitacost.com price of $29. Both companies sell the same suppliment. Suppliment Warehouse would not honor the price match, stating the two suppliments were sold by different companies. I argrued they were from the same company and even faxed them a copy of a letter from the owner of both companies stating UltraLabs and Beast Sports Nutrition are the same company. Suppliment Warehouse told me if they couldnt price match they would contact me before charging anything to get approval. They did not. Instead they unauthorized charged me $73.88. When contacted them about the unauthorized charge I was told I could either accept what they charged me or cancel the order for an immediate refund back onto my debit card. After 3 conversations with their customer service over the past 5 days about my refund I am still waiting for my money.
SupplementWarehouse.com
-
Scam artists
NEVER ORDER FROM HERE! This place is horrible. I ordered some supplements from here and received them. But thats where the good news ends. After that I noticed multiple unauthorized transactions on my card one for $1880, $600, and few other small ones. Thankfully my bank noticed that they were fraudulent charges and caught them. I checked back on my bank statement and realized the ONLY place that I used my card and not paypal was this place. I also googled it and many others have had the same thing happen to them. That is horrible business practice and the company should be punished by law.
The complaint has been investigated and resolved to the customer's satisfaction.
SupplementWarehouse.com
-
Credit Card Fraud
I read all the reviews about supplementwarehouse.com and I clearly saw a disproportionate number of reviews from people claiming their credit card numbers had been stolen after buying from them. But, I was naive and chose to look at the other reviews which seemed to be ok. I also couldn't resist the unusually low prices on some of their products (maybe the prices should have been a red flag). I ordered from them a couple of times without incident. Then, it happened. My credit card was used fraudulently after another purchase from them. I know exactly where I use my credit card and all my purchases are not risky at all, with the exception of these guys. I keep the card very secure. I'm very computer savvy and know I didn't leak it by accident any other way. Although I could never prove it in a court of law, I'm 100% sure they leaked my card number to criminals. My advice: spend the extra 5% or so and buy your products from a reputable retailer.
SupplementWarehouse.com
-
Fraudulent credit card charges!
If you want fraud on your credit card, this is the company who'll do it for you. I ordered a large amount of cheap products and was initially happy with the speed of delivery and price. A week later I have 2 cricket phone charges from California that cost almost $350. My credit card called me to ask about the charges because they flagged them. Trying to get them removed and the headache of a missed payment going through was not worth the savings on the supplements. I know it was this company because it was the only charge on my credit card.

Also, my cousin who recommended the site was defrauded back in November. He put two and two together and figured it was this company. A few of his charges were missed so he ended up paying for them after the 60 day window.

Here's the best part. So he does an order recently, but calls by phone. Gives his credit card, and keeps an eye on his statement. He sees charges for $1 showing up and getting removed for some world of warcraft junk. Finally a $19.95 charge stays on. Again, the only company he used the card for after being issued a brand new card from last time.

I've contacted the company asking the security of their website and was told it was 100%. I asked about internal employee theft, but my concerns fell upon deaf ears. The person answering the emails might have been the thief in the first place. I hope they get what they deserve. Buyer beware.
The complaint has been investigated and resolved to the customer's satisfaction.
SupplementWarehouse.com
-
Misuse of credit card
I recently purchased an order online with Supplement Warehouse. They have what they call a secure online merchant and also a security policy stating that they do not sell customer information to third parties. I thought I could safely purchase online without compromising my personal information or credit card.

When making the purchase I used an email address that I only use on the rare occasion that I purchase something online. I do this so that if that purchase leads to any spam, it can be contained and managed separate from my active personal email address.

I noticed a number of charges to my personal credit card and began inquiring with each merchant. I learned that the purchases were all done online. The strange thing is that this email address of mine and address was also used. Therefore, no one was using my credit card or identity to ship items to themselves. Who does benefit from such a thing are the online retailers themselves, charging customers for items not genuinely ordered. Maybe they figure most people aren't paying close enough attention or are too lazy to go through the trouble of resolving the matter. Regardless of motivations, I am now having to cancel my credit card and deal with a number of online retailers. Very soon I will also have to headache with sending the shipments back.

In reviewing my email account I noticed that immediately after placing my order online with supplementwarehouse.com I began receiving a bulk of spam and offers about credit cards and memberships etc. Prior to the purchase, I was not receiving this spam...therefore I can only reasonably link the two.

I have tried calling Supplement Warehouse's customer service line and corporate office but have not been successful in speaking to a live person yet.

People should be warned about this company. If the company truly is trying to conduct an honest business, then they have a serious security problem on their hands that should be dealt with immediately. I have found several identical complaints online from others who made online purchases with this company.
The complaint has been investigated and resolved to the customer's satisfaction.
I contracted with Tom Schuett of Settlement Warehouse/Integrated Lien Solutions to recover funds he said we over paid to utilities, phone companies and others. I paid him $1400 and they did nothing...
Read full review
We are here to help
16 years' experience in successful complaint resolution
Each complaint is handled individually by highly qualified experts
Honest and unbiased reviews
Last but not least, all our services are absolutely free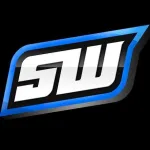 SupplementWarehouse.com Company contacts