Speedy Health Supplements Customer Care Service

Speedy Health Supplements

2251 E Semoran Blvd
Apopka
Florida
United States - 32703

Customer Support Phone Numbers
Speedy Health Supplements Complaints & Reviews
Ordered the product, it came in a timely manner. But both seals were tampered with plastic outer seal had been pulled around then white peel off seal on top of container was half peeled up. No product had leaked in shipping bag but there was only about 1/4 of the container left. I...
I accidentally ordered from these guys again, after having ordered from them a few years back and didn't get my order...I thought that I was ordering from Amazon with free shipping, but it was through Amazon Payments (not Prime). Seller is a company called Speedy Health Suppliments. I...
They charged my credit card but I did not receive my ordered mechanize. I emailed them numerous times but NO response from them whatsoever. Speedy Health Supplements is a scam merchant and a fraudulent online website. It needs to be shutdown immediately because it had scammed a lot of...
I placed my order on line November 14, 2009. Same day order No 1265 was confirmed by email, and my credit card charged $119.91. Since then my order status is showing as "Processing". Emails and phone calls are not answered. The manufacturer tells me there is no reason for their product...
I would like to know how they got my credit card information. I never heard of this company nor did I order from them, yet, when I e-mailed them they threatened me with fraud. Stay away from speedyhealthsupplements it's nothing but trouble.
Ordered a product on February 2nd, they took money out of my acount on the third. Two weeks later I asked where my product was and they responded and said it would be in today and shipped tomarrow. It has been two weeks since then and they wont respond to any of my questions. It has almost...
I ordered products in September. Two of the three products (the cheapest ones) were shipped and I was not notified when I ordered that one product was not available. By mid October I was asking about the other product being shipped. They told me several times it was expected in at any...
I ordered a product, Extenze, on November 12. I paid for it on my credit card, They processed my credit card right away and it still has not arrived. The time span is 5-15 days. I realize it has only been 8 days, but I keep checking the order status and it says processing, it doesn't...
They took the money from my account and never sent the product, after 20 days I can't get them to put the money back.
I ordered a product, Bowtrol, on Oct. 8. I paid for it on my credit card, and it still has not arrived. The time span is 5-15 days. I realize it has only been 9 days, but I find it hard to believe that it takes 9 days to deliver something from Michigan to New York State, unless it'...
Recently Discussed Complaints
Consumer Tips & Tricks
Worst rating
Subjects of Wide Speculation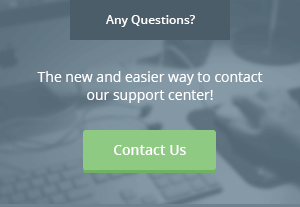 Latest News & Stories
Stay Away
Latest Questions
Latest Groups
Today's Mess-Up Photo