Supersonic reviews & complaints
Supersonic
-
Fibre package
I had a fibre package installed in February this year for the amount of R394 per month which I am still using, what worries me 2 months later I created a online account on their site and was amazed at an amount showing R2400 outstanding, I called the call centre and explained a lady told me not to worry as this is a error as I'm a vuma tell client using the supersonic service, I checked again 2 months alter the amount was now more, I called a million times asking for a letter stating it is indeed a error I'm still awaiting this letter and the amount is now over R7000 I am paying the R394 per month though, I'm just scared if I need to cancel they will tell me to pay this amount that I don't know what it's for before I can cancel, this is tiring and seems cannot be resolved no matter how much I tried.
Desired outcome: I need supersonic to contact me and sort this problem out
Supersonic
-
Cancellation request
I requested cancellation of the service and I was advised that I cannot cancel before 6 months and if I do I will be charged a cancellation fee of R600 along with a fee of R250 for the courier to collect the device from my home, this a month to month subscription and why should I pay fees if I am not happy with your product and I found something that works better for me. Clearly this is a rip off and I am very unhappy. The agent advised me that I have 7 days in which to test the product and if I am not happy I can return it but its only been 10 days and I was advised that I am liable for the R600 + R250 fee because its been 10 days. RIP OFF
Supersonic
-
Connecting to the internet.
In March I asked them for connection to their internet. You said that it will take from 7 to 10 days. It is now JUNE. nothing happened. I phoned every week. At last you delivered a rooter, about 6 weeks ago. That's all. This morning an agent told me that I must just wait, someone will contact me. Will you please look into the problem. Veronica Claassen ID [protected]
Supersonic
-
Rewards offer wall not allocated
My game big barn world is what I play I entered yesterday went into the supersonic ad in big barn world seen an ad ...for credits its what big barn world uses but you purchase it with money ...only big barn uses this form of credits in games ...the offer was to ...enter download the app IQ option which I did as it said installed and option to open ...as well as making a $10 deposit and also running an investment so I did in exchange I would get credits for my game as well...I had to pause a second as my card processing delayed but after went through...

I supplied proof of transaction ...I supplied the deposit proof ...screenshot of the btc investment call or put, which I know nothing of but tried ...as I would have just bought the credits directly from bbw via PayPal ...they replied I must follow instructions carefully, and they rejected it saying they can't prove i did with all the proof i could put together as a normal human being 😩even saying i completed it in some other advertisers wall ...when how could I? when only credits is used in big barn world ..you can't redeem it into another game...I'm sick of these daylight thieves whatever they get paid to promote for they only give a percentage of what they offered yet they paid for all promotions simply they charging less getting clients and robbing the customers that fulfill their job tasks ...pocketing more ...its almost like offering or selling something that they only give a few out yet made many buy nothing...Thieves you are Super Sonic...!
I will upload proof shots when I'm calmer ...thieves
After 7 weeks of correspondence with their csr my ticket continues to be rejected after providing several screenshots and even contacting Apple to provide an email with specified date of download for...
Read full review
We are here to help
16 years' experience in successful complaint resolution
Each complaint is handled individually by highly qualified experts
Honest and unbiased reviews
Last but not least, all our services are absolutely free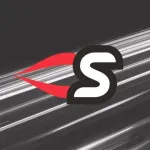 Supersonic Company contacts