Overview of Shards of Infinity customer experience
Shards of Infinity, offered by templegatesgames.com, has been marred by numerous consumer complaints. As an authoritative reviews website, we feel obligated to shed light on the negative aspects of this game. Players have expressed dissatisfaction with the game's lackluster graphics, which fail to captivate and immerse users in the gaming experience. Additionally, the gameplay mechanics have been criticized for being overly complex and confusing, making it difficult for players to fully grasp and enjoy the game. Another major concern raised by consumers is the frequent occurrence of technical glitches and bugs, leading to frustrating gameplay interruptions. Furthermore, the lack of timely updates and support from the developers has left players feeling neglected and disappointed. In conclusion, Shards of Infinity on templegatesgames.com falls short in terms of graphics, gameplay mechanics, technical stability, and customer support, making it a less than desirable choice for avid gamers.
Shards of Infinity complaints
3
Newest Shards of Infinity complaints
The complaint has been investigated and resolved to the customer's satisfaction.
Shards of Infinity has left an official reply on this complaint.
Love this game, don't buy it
I have the hard copy of this game as well as this. For a small deck building game, it is fantastic. The phone version has that same great energy when playing and generally feel it is well done. Biggest complaint right now is the lack of expansions and support. The one that says "coming soon" has been that way for about two years. It appears there is no support since then based on the last round of comments and update for the game. The base game is great, but the expansion makes it even better. It needs it. I would say don't buy this due to the lack of activity from the developers. That expansion is probably not going to come out. Spend your money on the hard copy instead.
Resolved
The complaint has been investigated and resolved to the customer's satisfaction.
AI Cheats
So this rating is not because of the overall functionality of the app. Pass and play is great. Online play is decent. Overall it is a pretty slick little app for a good game.

This complaint is exclusively about the AI. It cheats. At first I wasn't sure but over time I have documented and kept track. The AI are not constrained by the actual rules of the game. They are given extra resources, allowed to draw extra cards without anything in the game that says they may, allowed to advance their power level without any cards to do so, etc. It becomes impossible to beat them because they are at an unbelievable advantage.

It will do this for seven games in a row on the hard AI. You will lose every single one of those seven games. Then on the eighth, ninth, or 10th, you are going to win two out of three. I have documented this pattern at least 50 separate times.

And this means that it is actually very difficult to genuinely improve at the game using the AI.

Please fix this. It's awful.
The complaint has been investigated and resolved to the customer's satisfaction.
Shards of Infinity has left an official reply on this complaint.
Horribly written game, hangs and failed plays
Don't waste your time! The game could be decent if it actually worked. Even on an iphoneX it hangs whenever too many cards are in play. Cards mysteriously don't play their effects correctly (this is the deal breaker!). For example, even after starting a turn with 30 mastery, playing the "infinity" shard was worth 15 power.

Finally, if you enjoy online play, go elsewhere. The online play is extremely boring, imho, with most players taking 20-30 seconds per play, after you wait half an hour to even start most of the time.
Resolved
The complaint has been investigated and resolved to the customer's satisfaction.
Is Shards of Infinity legit?
Shards of Infinity earns 100% level of Trustworthiness
SAFETY NOTICE: ComplaintsBoard has analyzed Shards of Infinity and determined that it has perfect credibility and is completely trustworthy, with a legitimacy rating of 100%.
Shards of Infinity has received 17 positive reviews on our site. This is a good sign and indicates a safe and reliable experience for customers who choose to work with the company.
A long registered date for templegatesgames.com can be seen as a positive aspect for Shards of Infinity as it indicates a commitment to maintaining the website and its domain name for a long period of time. It also suggests that the company is organized and has taken steps to secure its online presence.
The age of Shards of Infinity's domain suggests that they have had sufficient time to establish a reputation as a reliable source of information and services. This can provide reassurance to potential customers seeking quality products or services.
Templegatesgames.com has a valid SSL certificate, which indicates that the website is secure and trustworthy. Look for the padlock icon in the browser and the "https" prefix in the URL to confirm that the website is using SSL.
Our scan shows Shards of Infinity website is free from malware and phishing activities, which are types of online threats that can include viruses, worms, Trojan horses, ransomware, and other malicious code, as social engineering tactics used to trick users into sharing their personal information.
Templegatesgames.com has been deemed safe to visit, as it is protected by a cloud-based cybersecurity solution that uses the Domain Name System (DNS) to help protect networks from online threats.
Shards of Infinity's website appears to be focused on art and entertainment. While this can be a great source for finding creative inspiration, it's important to verify the legitimacy of the site and its content before investing time or money. However, it's important to take the time to research the site and verify its legitimacy before making any purchases or investments.
Templegatesgames.com regularly updates its policies to reflect changes in laws, regulations. These policies are easy to find and understand, and they are written in plain language that is accessible to all customers. This helps customers understand what they are agreeing to and what to expect from Shards of Infinity.
However ComplaintsBoard has detected that:
Templegatesgames.com has relatively low traffic compared to other websites, it could be due to a niche focus, but could also indicate a potential lack of traffic and popularity. The templegatesgames.com may offer a niche product or service that is only of interest to a smaller audience.
Our Conclusive Verdict: After a thorough evaluation of this company, we highly recommend doing business with them. Our assessment shows that they are trustworthy, reliable, and committed to providing a safe and secure experience for their customers.
Collect Your Trust Badge
Be recognized for outstanding customer service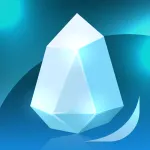 Shards of Infinity

contacts
We are here to help
19 years' experience in successful complaint resolution
Each complaint is handled individually by highly qualified experts
Honest and unbiased reviews
Last but not least, all our services are absolutely free