Overview of UNO!™ customer experience
UNO!™, the popular card game, has been receiving a lot of negative feedback from consumers lately. The most common complaints include frequent game crashes, slow loading times, and glitches that disrupt gameplay. Many users have also reported issues with the game's matchmaking system, which often pairs them with players of vastly different skill levels. Additionally, some players have expressed frustration with the game's in-app purchases, which they feel are too expensive and offer little value. Overall, UNO!™ seems to be struggling with technical issues and poor user experience, making it a less than ideal choice for those looking for a smooth and enjoyable gaming experience.
Newest UNO!™ complaints
Uno-dos
I have bought the Uno-DOS card game last thursday and i just opened the card and I counted and recounted many times and it lacked a yellow 8 card. The rest of the cards such as the numbers, wild card, and the # is complete except for the number 8. I think I have experienced a factory defect. I know its a small concern but this affects the game. I hope you would make a resolution for this. Thank you.
Desired outcome: A replacement box for my defected DOS card.
Money
So i went into a 100.000 coins game and after the first round , the game crashed , right after they updated it. When i went in , all my 1.600.000 coins were gone. I told them the issue and they said , next time after the update , dont play for 10 minutes. That wasnt typed anywhere while updating or anything. I requested my money back because that amount of coins you would get for 700$. I alredy did put that much money into the game and i feel like they are doing this on purpose and not solving the issues.
Desired outcome: Either all the money i did put into the game back , either thei coins back plus a nice compensation for the issue.
The complaint has been investigated and resolved to the customer's satisfaction.
UNO!™ has left an official reply on this complaint.
One star game at best
When I download this game I thought it would be a good Uno mobile game to play, but of course I was disappointed.

First off you lose coins faster than you can win them. Seriously why do you gain less coins then you better when you win? The fact that you need coins to even play and that your opponent's hand is rigged to have all forms of cards that stop you from playing at all means that you will likely lose the game resulting in you only being able to play a few quick rounds.

Second is 2v2. Almost every time I feel like I'm playing with bots because my teammates never have an idea of what to do. Not only that but it feels like one team will always have the perfect hand while the other is left with numbers meaning that you are fighting a losing battle. Most of the time your teammate tries to stall for time which ends in you losing and if you end up losing you and your teammate's points are added together so you lose even more coins. Also if your teammate has no coins to lose then you will quite literally pay the price as the game takes your coins away.

Third is the multiplayer with friends the only thing that makes Uno enjoyable for me is the multiplayer with friends. Sadly this game takes that locked away with a room key which you have buy for 5 diamonds which you have to buy. The only free way to get room keys is to complete missions which you will need to do a lot in order to play multiple times with your friends.

In short if you want to throw your money away download this game. If you want a real Uno experience just download Uno by Ubisoft or get the real card game instead of wasting your time on this crap.
Resolved
The complaint has been investigated and resolved to the customer's satisfaction.
Is UNO!™ legit?
UNO!™ earns 100% level of Trustworthiness
SAFETY NOTICE: ComplaintsBoard has analyzed UNO!™ and determined that it has perfect credibility and is completely trustworthy, with a legitimacy rating of 100%.
By resolving 83% of 12 negative reviews, UNO!™ is demonstrating its dedication to customer satisfaction and effectively addressing customer issues. While there may still be some practical problems that need to be addressed, such as long wait times or unhelpful responses.
UNO!™ has received positive review on our site. This is a good sign and indicates a safe and reliable experience for customers who choose to work with the company.
The age of UNO!™'s domain suggests that they have had sufficient time to establish a reputation as a reliable source of information and services. This can provide reassurance to potential customers seeking quality products or services.
Letsplayuno.com has a valid SSL certificate, which indicates that the website is secure and trustworthy. Look for the padlock icon in the browser and the "https" prefix in the URL to confirm that the website is using SSL.
Our scan shows UNO!™ website is free from malware and phishing activities, which are types of online threats that can include viruses, worms, Trojan horses, ransomware, and other malicious code, as social engineering tactics used to trick users into sharing their personal information.
Letsplayuno.com has been deemed safe to visit, as it is protected by a cloud-based cybersecurity solution that uses the Domain Name System (DNS) to help protect networks from online threats.
We looked up UNO!™ and found that the website is receiving a high amount of traffic. This could be a sign of a popular and trustworthy website, but it is still important to exercise caution and verify the legitimacy of the site before sharing any personal or financial information
Letsplayuno.com regularly updates its policies to reflect changes in laws, regulations. These policies are easy to find and understand, and they are written in plain language that is accessible to all customers. This helps customers understand what they are agreeing to and what to expect from UNO!™.
However ComplaintsBoard has detected that:
UNO!™ protects their ownership data, a common and legal practice. However, from our perspective, this lack of transparency can impede trust and accountability, which are essential for establishing a credible and respected business entity.
Our Conclusive Verdict: After a thorough evaluation of this company, we highly recommend doing business with them. Our assessment shows that they are trustworthy, reliable, and committed to providing a safe and secure experience for their customers.
The complaint has been investigated and resolved to the customer's satisfaction.
UNO!™ has left an official reply on this complaint.
Fun, but very pay to win
This game is very fun, but can't you get the original version with cards? I honestly think using cards is better than this. There are a few extra special cards, but nothing that big. Also, it is very pay to win. Want extra items for the season reward thingy? Well, everyone does this but pay for a pass. Want to quickly get ahead in the game? Pay for coins. Want to slowly get ahead in the game? You better be an experienced uno player, patient, and experienced with gambling because this game is really just going to an electronic casino with a different currency. Then, if you epically lose in a game of uno with high amount of coins on the line, like me you could have 90% of your coins lost. And how do you get back and get all of those coins back? Either be a very experienced uno play who is patient and has experience in gambling or have gems. I never payed for gems, and I have been playing this for a few hours total, and I got 8 gems somehow. But, unless you play uno for a very very very long time, if you even get coins by playing uno for that long, you will need to pay for them. And, at least for me, a lot. I feel like they are just bragging to me and saying "Hey, you can get all of your coins back! Yay for you! Oh wait, you need to buy more! HAHA!" Also, a lot of things are also for ads. The only upsides are that if you are waiting somewhere, it's easy to get out your phone and play it. Also, you don't need to shuffle! And, you can play with friends far away. But, if you want to play with family or don't want to pay extra than the base price AND you don't want ads, getting the regular version of uno on cards is probably better.
Resolved
The complaint has been investigated and resolved to the customer's satisfaction.
The complaint has been investigated and resolved to the customer's satisfaction.
UNO!™ has left an official reply on this complaint.
Potential
This game is relatively new from my understanding, and I can see some potential in it. Currently, it's a little too fast paced for me with the whole 3 min match timer and such, and the turn timer which gets seemingly faster over the course of time. A big issue I have with this game, is the Account Center. I can only click on "help", and when I do, all it talks about is how I should make an official account by going into Account Center and then "settings", but I don't even see the word "settings" anywhere. I feel like this is a big problem that should be fixed in the next update, or sometime soon after. I do enjoy Uno thoroughly as a card game, and would like to see a well developed, easy to understand, mobile version. The whole thing with having to have coins to play hinders my thoughts about keeping this game, as I have deleted a game when it was too new and awkward to play, and after it was updated and fixed, I re-downloaded it and played it again. I'm glad there finally is a half decent Uno game that is free for iOS, and I would love to see it after a year of work.

Thank you, and good luck with development.

With pleasure,
C. L. C.

Edit:
I have been scrolling through the reviews for the past ten minutes, and all of the dev replies are the same. There are a few different ones, but it is just the same message over and over, sometimes not even addressing the issue itself, rather, it is telling the user to keep playing and/or just get a higher score. I now have a better understanding of the devs and how they feel about their players. I am going to delete this app for good, or until the app is completely changed so that it is playable for people older than 10.

Thanks a bunch devs, you're great.
Resolved
The complaint has been investigated and resolved to the customer's satisfaction.
The complaint has been investigated and resolved to the customer's satisfaction.
UNO!™ has left an official reply on this complaint.
Trash
Game lets people cheat even when you report them and game should not be timed. The game also has "challenge" I have never heard of that in a REAL game of Uno. I mean who came up with the idea of "challenge". What happened to the classic Uno that we all know and love I would give this game zero stars if I could and delete it from my phone but it's the only way to play Uno on the road (Not when driving). I have been reading reviews and Uno commented on one saying there was a Universal Mode ( a mode where you didn't have to pay to play)that was nowhere to be seen when I looked. They keep robbing me of my coins like they take 200 when I lose but when I win I get under 100 I when I win mean how is that even fair I am very driven to delete this game and also if you read the back of the REAL Uno there is no time limit unlike in the game where there a 3 minute time limit. I am literally sick of this game and I own the REAL game I can just play it at home or in the car with the person sitting next to me making it hard because the roads are bumpy and the cards keep falling so thank you for making my favorite game trash. Also I have no clue how they are the #1 family game, and when you draw a whole bunch of cards you can't even see them also when I had a +4 color change card and the other person used one on me and the game didn't even let me use the card so then my teammate who was sitting next to me asked/yelled why I didn't use the card and I told them the game would not let me and then we lost because of the game these are some reasons of many why people shouldn't get this app. I had a draw 4 card and someone got draw 8 then it went to me and J even had a draw 4 and it wouldn't let me use it this game is complete and utter trash. Sakura from Naruto is better than this game.
Resolved
The complaint has been investigated and resolved to the customer's satisfaction.
The complaint has been investigated and resolved to the customer's satisfaction.
UNO!™ has left an official reply on this complaint.
Horrible Features. Detailed Description Below!
I used to loveeeee this app, it was so convenient for uno lovers and super addictive!

But I've noticed a lot of things the app needs to work on or features they lack that are extremely nerve wracking!

For starters, why can't friends on Uno play 2 vs 2 against Eachother In wild mode for coins? That would make it even more fun and competitive almost like gambling with friends.

Also, sometimes in 2vs2 mode I get paired with IDIOTS who do not know how to play, and cause me to lose high amounts of coins, then when I try to play again it keeps pairing me with the same idiots! This leads to me not wanting to play anymore for a long period of time because of lack of coins from being paired with idiots. It's unfair to have to keep playing with people you don't want to play with. I suggest adding a block option to disable the game from pairing you with that player ever again.

Also, I actually like the voice chat option, but sometimes it goes through too late or thinks you canceled the voice chat. It can be very frustrating. I suggest adding a instant message at the Bottom of the screen. So say I type "Draw 4 him!" It shows immediately.

Aside from these issues it's a pretty cool app but they desperately need to add features similar to what I suggested because I've gone months without playing due to these issues. Sooner or later I will just delete the app altogether, stop recommending friends and have my friends stop playing as well. And just stick to old fashioned card game

UPDATE: STILL IRRITATED MORE THAN EVER WITH THIS BS GAME. THIS IS A SCAM. THEY SET YOU UP FOR FAILURE. EVERYTHING I LISTED BEFORE IS BECOMING OUT OF HAND. DESPERATELY NEED THE BLOCK BUTTON. SOME PEOPLE LIKE TO PURPOSELY MAKE YOU LOSE. THEREFORE IM LOSING ON ACTUAL MONEY WHEN I BUY COINS. UNACCEPTABLE.
Resolved
The complaint has been investigated and resolved to the customer's satisfaction.
The complaint has been investigated and resolved to the customer's satisfaction.
UNO!™ has left an official reply on this complaint.
Save your time- It's become riddled w/ bot's
The developers should feel horrible for allowing bots & creating limited interaction in the 2pvp mode. Players of a toxic nature, or simply not in your skill range can become matched & will intentionally sabotage the game. Either they have very few coins to loose or Mattel just wants you to keep buying more. This would be somewhat tolerable if there were ways to communicate w/ the other player vs the VERY banal options given. Even a bail button, would be decent when you get stuck w/ a bot or an obnoxious player. Believe me, Not every game is meant to go your way; as that would not be exciting or realistic. Uno is enjoyable until you run into the Mattel Developer disaster creation….Best of luck if you fall into their trap.
Updated-Since the developers responded…
As I initially stated this game is riddled w/ issues—Be VERY cautious as the responses from the company are suspicious even. The grammar used is not what one would expect coming from a professional, reputable company.
Additionally DO NOT buy coins or fall for their marketing scheme. For example you can play at a higher level ; have the sufficient coins & loose (which is fair as it's a game), then play the same level and win yet they allow players WITHOUT sufficient coins to play so you collect a mere amount.
If Uno/Mattel wants to allow this "BK" player to short another player while they capitalize on someone who in good faith plays with in their means…..They should grant the winner the full amount.
They are also shady with their "trophy" system, for example if you play a L20 or up you get a min of 13, if you loose they deduct 12.
However if you play a match below L20 you only gain 8 for a win, and they DEDUCT 12 for a loss.
In short, UNO Mobile is designed to rip you off as there is no parity, not to mention the foreign bots that are used—BEWARE.
Resolved
The complaint has been investigated and resolved to the customer's satisfaction.
The complaint has been investigated and resolved to the customer's satisfaction.
UNO!™ has left an official reply on this complaint.
Tim Cook needs to suspend this game
1) this app is a scam. 2) it is straight up gambling, isn't that illegal for children to go into casinos? Why on earth is every single "in-app purchases" the top games in the Apple Store, and they all follow the same formulas of manipulating your children into becoming gamblers. You can't click anywhere in game without being begged for money by their forceful advertisements, and have to click twice on ads to get back to a screen where you can play the game. 3) You can feel the match fixing, and A.I as they try to distract you with so many different ways to play, that you might not notice the pattern of convenient losses, with all arrows pointing at "free game time" long as you play a commercial. Tim Cook should suspend this game, and all of the in-app purchases games in the App Store, if they're not of the "design for little ponies and cowboys" genre, should be all disallowed in the App Store. Those apps are creating little gamblers. All the other reviews about the game being rigged are super true. You start off winning 95% of the games, and then all the sudden you can feel the switch, the games giving you convenient feeling losses, and like I said earlier, the game modes attempt to distract you with their different ways to play, so that when you think a game mechanic was broken, it's really just your "imagination." The way these games with in-app purchases work, is they start your children off with a bunch of dopamine hits via their gambling systems, then after they get so much rewards in their brain, the paywalls start to come in and they turn your kids frustration into spending your money so they can hop over the paywall and play again, only to see it repeats just a little bit faster than before, and that's how addiction works! Horray, Tim Cook needs to suspend the App Store and remove these gambling games.
Resolved
The complaint has been investigated and resolved to the customer's satisfaction.
The complaint has been investigated and resolved to the customer's satisfaction.
UNO!™ has left an official reply on this complaint.
RIGGED
I see they updated it so you have the opportunity to regain the coins you've just lost , but not mentioning it's not every loss that you're able to watch an ad & regain lost coins . . It definitely just comes out of no where I realized how easy it is to lose repeatedly & I just think if they made a few changes regarding +4s being stacked along side +2s , that would also make a huge difference in players losses, as well as mine . . I used to love this game & enjoyed every moment of it but as time grew on, it went from relaxing & enjoyable to annoying & dreadful. . I think this game would've been wonderful if the actual uno rules were applied or maybe if points from the cards weren't a factor & relied on how many cards vs the numbers on the cards that creates points I think if some of the opinions of others were considered , then it would be cool but it just seems like more ways to get people to watch ads & why ? If we're no longer enjoying the game . . I will be uninstalling & I hope eventually the game progresses to be better than it is now because there's always room for growth & you get there by considering others . . I have left previous reviews as well in hopes the creators would change/update the game in a unique way & to add on to my experience with the current update, at first it was okay , until I notice it wasn't consistent Others may enjoy this game & to each his own , this game was fun while it lasted . . Do hope to download again in the future if progression happens in beneficial ways for all players & not just ones who spend money
( April 28th 2023) edit response I don't believe you guys understood my review but do hope eventually you guys come to understand as you're response was very redundant & shows no concern to make changes , oh well. . Either you guys want to get better or not ‍♀️
Resolved
The complaint has been investigated and resolved to the customer's satisfaction.
The complaint has been investigated and resolved to the customer's satisfaction.
UNO!™ has left an official reply on this complaint.
Quite a Few Negatives - Now with Another
After playing for awhile, I can now say... I HATE the timer. I'm tired of people letting the game time out, just to run down the 3 minute timer, so that they can win. There needs to be a play option (something besides the private rooms) without the overall 3 minute game timer.

——————

I read about the new Coin Bank in the update notes on iOS and I was so excited. I should have known better to expect it to be a free coin bank. Just another nail in the Uno coffin.

——————

Previous Review *

The coin system isn't fun. It's just a money grab. I get it, you need revenue to support your game, however, if I run out of coins i can't continue to play and I'm going to forget about your app. When I eventually do remember it, I'm also going to remember I never have enough coins to play and open up a different gaming app. At least with Gameloft, they had this same issue in the beginning but they eventually instituted a coin recharger that refilled over a set period of time.

Facebook... it's losing its steam. Many people no longer have a Facebook account and have moved on. It should not be a requirement to link your non-existent Facebook account to change things in the game.

The timer, initiate a faster game timer to keep the game moving along. I know it's a strategy, but I'm tired of people running out the clock.

Multiple connection issues as well... I have gigabit service with Verizon and never lose connection with the other games I play. However, I lose connection with this game at least once every game.

The forced tutorial in the beginning when you first download the app is lame. There should be a way to exit out of it.

I usually do spend money on games, a dollar here and a dollar there... but that's when I can get hours of enjoyment out of them. With your game, I could lose all of my coins after one game if I lose.
Resolved
The complaint has been investigated and resolved to the customer's satisfaction.
The complaint has been investigated and resolved to the customer's satisfaction.
UNO!™ has left an official reply on this complaint.
Definitely needs improvement
I downloaded this app the other day so I can play with my online friends, and it's not a terrible app.
I noticed that a lot of people hate the timer, but I don't mind it. It should be longer than 3 minutes, but it shouldn't be removed, or else you would have games for over an hour, and that's seems like your asking for crashes and bugs.
I think the game should be less spendy. You shouldn't have to pay money or use keys to play. You should spend that stuff on things that'll help you in-game, not to be able to play. My friends and I have to do 3 matches or less a game because we need to ration our room keys and coins. You should be able to bet in games if you want, and gain or lose coins from that.
I'm not a big fan of the bots. They're too much like bots, they know every strategy possible, and for all I know, they could be changing the cards in their deck based on what I have.
You shouldn't need to have 4 players a game. I understand why you wouldn't want 2, because it's not as much fun, but 3 or more is enough players. You should also be able to have more than 4 players, but I know that would be a ways off in the game's development.
I think you should be able to change your name and make your own avatar. Is it that hard to let us use a photo from our photo album as our profile picture? Even if it is, it can't be that much harder to let us edit the color and style of our character. I see some people I play against with custom names, but my IPhone SE won't let me change mine for some reason. When I press the little pencil icon next to the gender icon, it makes me go to the gender icon instead of the pencil icon.
I've run out of things I want to mention, but please get your act together UNO team. I know you have the money and recourses to fix a lot of these issues. I'd give it a 2.5 rating if I could, but I'll just go with 2, because 3 is too much to give this app.
Resolved
The complaint has been investigated and resolved to the customer's satisfaction.
Collect Your Trust Badge
Be recognized for outstanding customer service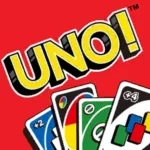 UNO!™

contacts
Website
www.letsplayuno.com
We are here to help
19 years' experience in successful complaint resolution
Each complaint is handled individually by highly qualified experts
Honest and unbiased reviews
Last but not least, all our services are absolutely free