Sentry Marketing complaints
4
Newest Sentry Marketing reviews & complaints
They are refusing me payment for my work
Recently I did a SixT photo audit in the San Diego airport in October 2021. I reviewed the material, passed the certification test, and went to the assignment. When I got there I was able to take 95% of the required photos as most areas were open to the public. When it came time to take photos of the back room, behind the counter, and cleaning area (not open to the public), I was told those were off limits to customers. I asked to speak to the manager and was told the manager wasn't there that day. When I asked to speak to the supervisor, I was told he quit. At this point I said I was with Helion Research, I offered to show them my official documentation on my smartphone and even had my ID to give them. The workers looked at me like I was crazy and asked me to leave. When I tried putting my phone in front of them to read the official documentation, they threatened to call the police. The San Diego area is full of drug addicts and homeless. On top of that, this SixT is located in an airport where people are worried about terrorists. Long story short, the staff here is very suspicious of people and serious about security.

Last I heard from Sentry, they were threatening not to pay me because I did not get all photos. They said it was my fault I wasn't able to get into the private areas for photos. I verified the time with Sentry before going. I think the problem is either SixT management did not brief their employees on the upcoming audit and / or that Sentry did not double check to ensure the manager would be there when I was assigned to go. Nevertheless, I spent my own gas money driving there (40+ minutes at close to $5 a galloon in CA), my own time doing the assignment, and my own pride being humiliated when no one believed I was doing an audit.

The more research I do on this company, the more I am seeing other shoppers with similar stories of not getting paid for their work. Shame on Sentry. "Woe to him who makes his fellow man serve without pay and will not give him his wages" (Jeremiah 22:13).
Desired outcome: I want to get paid for my work
Sentry Marketing has left an official reply on this complaint.
Payment
This company will not respond to my requests to provide information on a payment that has already been invoiced. The statement regarding payments reads "Sentry Marketing pays via Bill.com, with direst deposit being the main form of payment. Sentry Marketing also pays via check, with a $2 fee. Pay statements are generated on the 16th of each month. Payments are sent by the last day of the next month". Sentry has charged me the $2, even though I do direct deposit and do not receive a paper check. On March 16th a pay statement was generated and as of today there is no record of payment with my bank or with bill.com. The shops I completed required that I pay almost $20 each to complete, and they weren't hesitant to ask me to take the assignments. I am upset that I have not been paid as agreed.

The FAQ directs you to the company website. However, when I login I am automatically redirects to the gigspot.com website instead.
May 01, 2017
11:59 am EDT
Sentry did get back to me in a timely fashion and did their best to be helpful. They answered my questions and gave me a date that I could expect payment.
Sentry Marketing has left an official reply on this complaint.
They did not pay me for the work I did
I completed the assignment and I did not miss any guidelines and I had previously completed same restaurant job before. This time, the food was not acceptable and I rated it accordingly. The company told me I won't get paid because my feedback negatively affected the shop score. Pretty much, the company was not happy the feedback reflected the facts and said the photo doesn't match my feedback. However, it does and even they admitted it.
The reason to reject my work and not pay me is nor professional because I completed every part of the shop correctly. I reported the facts and the company was not happy that this time the report was not giving the restaurant a "perfect" score, so they rejected my work. I was not paid for my work, my work was done correctly. They even claim things that the photo does not support. This is a dishonest business.
It did not deviated. The company is straight out lying. They asked a question "did the food look appealing?" and I answered "No" and provided explanation, the photo supports those claims. Just because you disagree that this food looked appealing to you, doesn't mean you should not pay me.
You are making things up;, a dishonest company. I will be contacting my lawyer about your non-payment.
Is Sentry Marketing legit?
Sentry Marketing earns 91% level of Trustworthiness
SAFETY NOTICE: ComplaintsBoard has analyzed Sentry Marketing and determined that it has perfect credibility and is completely trustworthy, with a legitimacy rating of 91%.
We found clear and detailed contact information for Sentry Marketing. The company provides a physical address, 3 phone numbers, and 2 emails, as well as 2 social media accounts. This demonstrates a commitment to customer service and transparency, which is a positive sign for building trust with customers.
Sentrymarketing.com has a valid SSL certificate, which indicates that the website is secure and trustworthy. Look for the padlock icon in the browser and the "https" prefix in the URL to confirm that the website is using SSL.
Our scan shows Sentry Marketing website is free from malware and phishing activities, which are types of online threats that can include viruses, worms, Trojan horses, ransomware, and other malicious code, as social engineering tactics used to trick users into sharing their personal information.
Sentrymarketing.com has been deemed safe to visit, as it is protected by a cloud-based cybersecurity solution that uses the Domain Name System (DNS) to help protect networks from online threats.
Sentrymarketing.com you are considering visiting, which is associated with Sentry Marketing, is very old. Longevity often suggests that a website has consistently provided valuable content, products, or services over the years and has maintained a stable user base and a sustained online presence. This could be an indication of a very positive reputation.
However ComplaintsBoard has detected that:
While Sentry Marketing has a high level of trust, our investigation has revealed that the company's complaint resolution process is inadequate and ineffective. As a result, only 0% of 4 complaints are resolved. The support team may have poor customer service skills, lack of training, or not be well-equipped to handle customer complaints.
Sentrymarketing.com has relatively low traffic compared to other websites, it could be due to a niche focus, but could also indicate a potential lack of traffic and popularity. The sentrymarketing.com may offer a niche product or service that is only of interest to a smaller audience.
Sentry Marketing protects their ownership data, a common and legal practice. However, from our perspective, this lack of transparency can impede trust and accountability, which are essential for establishing a credible and respected business entity.
Our Verdict: Sentry Marketing is highly recommended company, but beware of poor customer service. Their 0% Resolve Complaints rating is a cause for concern. We advise using their services securely and reviewing complaints beforehand.
Secret shopping
Beware of Sentry Marketing. They are a legitimate company, but they practice unfair practices. There are so many other companies... don't work for one that doesn't treat us, the workers, well.
I have been a secret shopper since 2003. I work for more than a dozen companies as an independant contractor. I have had a great experience with all of them except for Sentry Marketing. They come up with any excuse that they possibly can to not pay you. Nearly all of their shops include making a purchase, so not only do I not make money for my time and effort, but I loose money.
Collect Your Trust Badge
Be recognized for outstanding customer service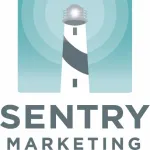 Sentry Marketing

contacts
We are here to help
19 years' experience in successful complaint resolution
Each complaint is handled individually by highly qualified experts
Honest and unbiased reviews
Last but not least, all our services are absolutely free