Sample Assignment Customer Reviews
8
Rate your recent experience
Pros and Cons of Sample Assignment: A Review Breakdown
Sample Assignment is a leading online academic assistance provider that has helped thousands of students worldwide. We have scrutinized numerous Sample Assignment reviews and found an overwhelmingly positive tone regarding their services.

Customers have mentioned that Sample Assignment provides top-notch quality solutions that are delivered promptly. The expert academic writers at Sample Assignment are highly qualified and possess years of experience in their respective fields. They are therefore capable of offering students with well-crafted, original, and plagiarism-free assignments on diverse topics.

The company takes pride in its customer support team, which is available 24/7 to assist students with their queries or concerns. The team also takes feedback seriously and strives to provide excellent customer service experience.

One of the most significant advantages of availing Sample Assignment's services is its affordable pricing policy. As per the Sample Assignment reviews, the company offers cost-effective academic solutions without compromising on quality. They also offer discounts and seasonal offers to make their services even more accessible.

Overall, Sample Assignment has received excellent reviews for its reliable and professional services, timely delivery of assignments, knowledgeable academic writers, and customer-centric approach. Their dedication to providing exceptional customer service and affordable pricing policy has made the company a go-to destination for many students worldwide.
Negative Experience with SampleAssignment.com: Poor Service and Lack of Communication
I recently had an experience with Sample Assignment (sampleassignment.com), and unfortunately it was not a positive one. While they were initially easy to contact and communicate with, particularly Asley, I became increasingly frustrated as my due date approached and I was met with radio silence after submitting my client ID. However, I was able to chat with them with relative ease prior to my assignment's due date.

However, when my assignment was due, I reached out to find out why it had not been delivered, only to have the due date extended by six hours without my input or consent. I then asked for a refund, but received no response. I found their focus to be solely on my payment, with little consideration given to the customer's needs or the responsibility they had to provide timely and satisfactory service.

I was left feeling like they were not trustworthy and were providing a sub-par service. I would not recommend Sample Assignment to anyone, and strongly advise caution before working with them - it's clear that there is quite a difference between the experience before and after payment has been made. If anyone is interested, I have transcripts of our communication which I would be happy to share.
Reliable, Efficient, and High-Quality Work: My Experience with Sample Assignment
to your prompt responses and effective communication, I felt at ease throughout the writing process. The writer assigned to my work was highly skilled and knowledgeable in the subject matter, providing me with a well-written and well-researched book review within the stipulated deadline. Additionally, the work was completely plagiarism-free, which further impressed me as proof of the writer's commitment to delivering quality work. I was delighted with the overall outcome and would highly recommend Sample Assignment (sampleassignment.com) to anyone who needs help with their academic writing assignments. In my experience, they are reliable, efficient, and deliver high-quality work that always meets and exceeds expectations. Thank you so much for your excellent service!
Disappointing Experience with Sample Assignment: Poor Quality and Unreliable Service
When it comes to academic work, expecting high quality and adherence to instructions is a given. Unfortunately, our experience with Sample Assignment fell short on both counts. Their delivery was delayed and upon receipt, we found the quality of the work to be very poor. Despite promising PhD level standards, the writing seemed rushed and lacking in professionalism. The instructions were clearly not followed, even though we had provided a video explanation to eliminate any doubt.

It is evident that client satisfaction was not a priority, and our efforts to seek a refund were met with disappointment. We were denied after 2 weeks of waiting, which only added to our frustration.

We advise prospective customers to steer clear of Sample Assignment, as their services seem unreliable and sub-par. It would be better to invest time and effort into doing assignments yourself instead of wasting it with an untrustworthy company. Don't ignore this warning and risk compromising your academic reputation.
Beware of Sample Assignment: Poor Quality Work and Unhelpful Customer Service
The experience I had with Sample Assignment (sampleassignment.com) was below my expectations. The quality of the work I received was incredibly low, and I found their customer service to be equally unsatisfactory. Despite providing them with clear guidelines for the task, they failed to understand the purpose of the assignment, which led to me being incredibly disappointed with their services.

Upon requesting a refund, I was informed that I was not eligible for it, and they requested proof of my dissatisfaction. This put me in a difficult position as I either had to submit their poor work and risk getting a failing grade or simply forget about the money that I invested with them. In the end, I had to redo the assignment myself, which was a significant waste of both my time and money.

While they did offer me a 30% discount, I felt their services were not something I could trust, and I declined their offer. It is imperative that anyone considering using Sample Assignment (sampleassignment.com) to be very careful, as while they will provide initial responses to your queries, they often ignore complaints and are not receptive to feedback.

Overall, given my experience, I would certainly advise anyone against using their services. They failed to meet my expectations and only added to my frustration, and I would rate them zero if I could.
Warning: Do Not Use Sample Assignment for Academic Assistance
If you're in need of academic assistance, you should be cautious before choosing Sample Assignment (sampleassignment.com). This particular website has received quite a bit of negative attention due to the dishonesty of its services. One user shared their story of having paid ahead of time for their assignment, only to never receive anything from the website. Despite numerous attempts to contact the company, the individual remained ignored, highlighting the lack of communication that occurs at this site.

It's also been said that the call-back option on their site simply doesn't work, leading frustrated customers with little to no options for communication. The consensus remains that Sample Assignment is a fraudulent site with manufactured testimonials, including their OWN people writing reviews. It's reported that they take advantage of vulnerable students seeking urgent academic aid, ultimately scamming them out of their money and providing nothing in return.

If you've been a victim of their deceitful services and it's been less than 30 days, there is an opportunity to file a dispute with your bank. It's important to take action against those committing fraud, so others can avoid being exploited as well. In summary, Sample Assignment (sampleassignment.com) appears to be a scam operated by fraudsters who refuse to communicate with their clients and take off with the money they unfairly gain. It's best to steer clear of this website and choose another academic assistance service that will provide you with honest, reliable aid.
Disappointing Experience with Sample Assignment: A Student's Review
. As a student who has utilized Sample Assignment services, I must say that my experience with them was incredibly disappointing. Not only did I end up failing in my assignment but also ended up losing money for a service that did not meet my expectations.

The assignment I had submitted to them had provided clear instructions and guidelines, however, the final product delivered by them was nothing but a rearrangement of the example code I had provided. Although I must admit, their delivery was quick, it was evident that their so-called experts were nothing but data entry operators who lacked the necessary knowledge and skillset to cater to my assignment requirements.

Their customer support was of no use either, as they continued to provide me with irrelevant, inconsequential support and suggestions that did not in any way help me improve my assignment, despite multiple revisions.

To my surprise, even after weeks of waiting and seeking updates, there has been no response from them. I wouldn't recommend their services to anyone seeking professional and reliable assignment help, as they are just not worth the investment.

As the name suggests, "Sample Assignment" the quality of their work reflects nothing but a mere re-writing of sample code, failing to meet the expectations and needs of their clients. Save yourself the disappointment and false promises, and seek assignment help from a reputable and reliable source.
Beware of Sample Assignment: My Disappointing Experience with Them
My experience with Sample Assignment (sampleassignment.com) was a total disappointment. I was lured by the good reviews that turned out to be fake, which lead me to pay upfront with high hopes for quality work. Unfortunately, my expectations were crushed when they failed to deliver my assignment on time. They sent me the answers 4 hours late, and they were utterly useless, as I could tell that they were copy-pasted from unrelated online articles that did not even answer my assignment's questions.

I reached out to their customer service more than once, but they always took forever to respond, which made me feel like they did not care about my concerns. They also kept extending the deadline, and by the end, I was left with nothing done, even though I had spent 300 bucks on their services. I couldn't help but have the suspicion that they might be scammers operating from India but claiming to be based in Australia. My doubts were confirmed when I received an audio message from a lady with a thick Indian accent who could barely speak proper English.

Never in my life have I come across such useless scammers who would lie and deceive their clients and not deliver their promises. I would advise anyone to steer clear of Sample Assignment (sampleassignment.com) at all costs. They are a big waste of time and money, and they will only bring disappointment and frustration.
Avoid Sample Assignment - Terrible Quality, No Refund, Waste of Money
Well, where do I even begin with Sample Assignment? Let me start off by saying that my experience with them was downright awful. I was initially willing to pay $170 for their services, given the time constraints and the urgency of my request. But, boy do I regret it now!
Upon receiving the completed assignment, I was quite disappointed with what I received. There were several glaring mistakes and oversights, which included referring to year 8 students as eight year olds, not doing an entire section of the task, and failing to adhere to any of the instructions or the required text. It was as if my specific requests and guidelines for the assignment were ignored. Frustrated, I reached out to them for a refund and to have the assignment fixed.
Their response? They offered me a measly $50 voucher, which I doubt I would ever use again. Plus, they made empty promises to have the work redone. To my surprise, the assignment returned via email, albeit still incomplete and definitely not up to par. The required texts were not referenced or used, and the correct curriculum wasn't even mentioned. In other words, the work was still unusable.
I cannot stress enough how incompetent and unprofessional Sample Assignment is. They failed to deliver on their promises, ignored the guidelines and texts that I provided, and overall just provided me with assignments that were beyond useless. I'm now out $170 and still have no useable work. To make matters worse, I haven't heard back from them about their "re-do" request.
In short, I sincerely advise you to steer clear of Sample Assignment. Believe me, the headache and heartache is not worth it.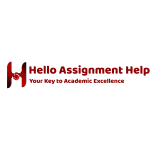 Sample Assignment

contacts
We are here to help
A 19-year track record of successfully managing customer reviews
Our team of experienced professionals handles each review with individual care
Honest and unbiased reviews
Last but not least, all our services are absolutely free