Rugs USA
-
Product never received
When I ordered my rug I was told it would arrive withing a week. When it did not I contacted customer service and was told it was on back order and would take a while. Over a month after I ordered I got a shipping notification and tracking number through FedEx. FedEx claimed that my order was delivered at 1:35pm but my doorbell cameras never showed a delivery. There was a package delivered in the morning and that (much smaller and more valuable) package was never taken from my porch so I know it was not stolen (plus my two porch cameras would have picked up both the truck and any thief). I also asked my neighbors (including the man next door who often sits on his porch most days) and none of them received or saw my rug. I opened a case with FedEx and today they claim it was delivered but to contact the seller if I had not yet received it. The seller says I must wait two more days for the delivery window to be up before pursuing it further (despite FedEx closing the case). I am beyond frustrated.
Desired outcome: Refund or replacement of my order
Rugs USA
-
RIP-OFF!! NO Delivery of Rugs and NO Refund
Hard to believe but this company stopped a delivery of rugs while they were in transit, never made it to my door, and after many calls to Customer Service, the money was never refunded to date. That should tell you to spend you money elsewhere.

BIG red flag when you don't see any response to the reviews here from this company. They don't care.

Hopes this helps.
Rugs USA
-
Never receiving refunds promised back to us
ORDER #WS3195407 still owed $689.48 on Mastercard; ORDER # WS3192489 still owed $132.30 on Scotia American Express. This was orders from August 2020. Only one rug showed up and all the rest were cancelled before they were either shipped or got here. The one rug that did show up was returned at our expense of $400. This was sent back by UPS to Rugs USA Holding 286 Prospect Plains Rd Cranbury NJ on September 22, 2020 the tracking # was 1Z29800W6804689021. We have called countless times in the last 8 months, spoken to several managers who said that we would get our refunds. At some point, on our online account they had changed the shipping to be hundreds of dollars and this was spoken about to a manager who said it was a mistake and we would get ALL our money back including the shipping (not including the shipping of the UPS rug we sent back but the original shipping of the rugs SINCE we NEVER got them). We have waited and waited, each time I speak to someone they email me saying the refund has been initiated and it never arrives on our cards.  We have now reported these things as fraud on both our cards. If you would like to remedy this situation and ACTUALLY refund us, we can let our banks know. Specifically Molet Pascal, Ran Eugenio, Mary Joy A., and countless others have all said my refund would arrive and they HAVE NOT. We are extremely angry with the lies and scams of this company and will do our best to make sure EVERYONE knows about it until we get our refunds.
Desired outcome: WANT MY REFUNDS OWED
Rugs USA
-
Billed for 4 rugs, received 3! Customer service is no help, and the rugs are low quality
Billed for 4 rugs, received 3! Customer service is no help, and the rugs are low quality. Billed for 4 rugs, received 3! Customer service is no help, and the rugs are low quality.Billed for 4 rugs, received 3! Customer service is no help, and the rugs are low quality. Billed for 4 rugs, received 3! Customer service is no help, and the rugs are low quality.
Rugs USA
-
23 days no rug no refund
23 days ago I ordered 2 rugs, was sent a rug that was entirely different from what I ordered. Had to repack it and they told me to put it on my porch on the 11th for pickup and after 2 phone calls finally picked it up on the 21st. I still have no rug and was charged 23 days ago. They say one is on the way and I can't be credited for the one they now say is unavailable until the wrong rug they sent me is received.
This is a scam to use your money without providing the merchandise.
I have made at least 5 calls and two emails to the company.
Rugs USA
-
rugs and mat
I have always been a fan of RUGS USA until recently. I have 2 of their rugs in my house but ordered another 4 weeks ago. It was supposed to be a gray shag rug and it came in the mail... HOT pink CHEETAH? So I wrapped it back up and had them come pick it up. I waited another 2 weeks for my rug to finally get here and now it's missing the mat I purchased to go under the rug. They are Unable to send me another because I already "received" it in my first order which I sent back. I'm so frustrated. You've lost my business.
This review was chosen algorithmically as the most valued customer feedback.
Do not buy anything from this company!!! I ordered two rugs. They sent me an email with an order # and told me they would let me know when they shipped. After hearing nothing from them I contacted them and was told my ordered was cancelled, then I was cut off. They already had my money. I was unable to get ahold of customer service again so I submitted a...
Read full review of Rugs USA
This review was chosen algorithmically as the most valued customer feedback.
Not fair. I ordered a rug that was presented in different sizes on the website. I bought the biggest one, hence it was the most expensive rug. When I received it I realized it was much smaller. I didn't even need to unpack it because it's clearly seen. I immediately called them to ask how I can exchange it, they said that their policies don't allow them to...
Read full review of Rugs USA
This review was chosen algorithmically as the most valued customer feedback.
Horrible customer service, Horrible company. I ordered a rug from this company in July. I received a tracking number from Fedex saying that I had an shipping date of 08/07 by the end of the day. On 08/07 My order was not delivered so I called fed ex on 08/08, fed ex advised me that they never received the product a label was created by Rugs usa but they...
Read full review of Rugs USA
Rugs USA
-
rug order mishandled!
Placed order for rug on July 4. Did not receive within 2 weeks so I called. Took 25 minutes to get representative. She could not help me and said she would email on Monday. Finally received a rug on Friday, July 21. It was not the right rug. Spent 27 minutes waiting to talk to customer service on Friday. Agent told me she would issue return label for pickup of wrong rug. She led me to believe that my original rug was being ordered and shipped.
I called on Saturday to find out when it would arrive and was told they do not order, that I have to reorder and my money would be refunded when rug was picked up/returned. I wanted to speak to supervisor and was told, none were available on weekend. I was asking her questions and was hung up on.
My rug was picked up around 1pm on Monday and I called to speak to a supervisor. Again was told none were available. Only "one person" can handle the issue and she was not there today. I left a voicemail and requested a call. Now I am told the rug I ordered is not in stock.
I will not be ordering from Rugsusa.
Rugs USA
-
poor customer service
I ordered a rug and it stated in stock and will ship within 3-4 business days but three weeks later they said it was now back ordered but never contacted me to let me know that - The website shows it in stock but after 4 emails and 4 phone calls I still cannot get anyone to tell me when or "if" I will ever receive the rug! They have not responded to my emails or called me back when they said they would. Trying to cancel the rug now but can't get anyone to respond - I will never order from this company again.
Rugs USA
-
Purchased rug never shows up
Who knows if an order from this company will ever show up or not.

I ordered two rugs from his company. One came within a week and was great. The other rug never showed up for a month with no correspondence. When I called they said maybe the label fell off in the warehouse. Two days later they emailed me a cancellation and gave me my money back. If I hadn't called, I would've been waiting indefinitely.

They already sold my rug due to their own error.

So… If you want to cheap rug, try out this website. You make it something great or you might get nothing. My advice, don't waste your time.
Rugs USA
-
Pattern of not fulfilling confirmed shipped orders
Twice in the past few months I placed an order for 2 clearance sale rugs, twice the orders were confirmed, including emails confirming that the orders were shipped. The orders were not shipped. No one contacted me other than to review my satisfaction with the rugs. I called last week and was told I would receive a follow up phone call that same day. I did not hear back. Today, Heather V. tried to justify this by saying that status of items on the website are not maintained (as if that is ok) and that I should somehow have known this and called when ordering online to verify that items being advertised as available on the website are actually available. Not getting confirmed and paid for and so called shipped orders is MY fault per Heather. Really? Also, Heather said she doesn't care if I give them a bad review. Well Heather, I believe you and your company don't care that they poor business practices.
This review was chosen algorithmically as the most valued customer feedback.
My wife and i ordered 2 area rugs of the same style in different sizes. One rug was delivered fine and the larger rug sat in a waiting for pick up status from federal express. A dozen phone calls and many e-mails unanswered i asked for a supervisor and received the voice mail of the representative who was helping us, heather. They always start out helpful...
Read full review of Rugs USA
Rugs USA
-
I am complaining about the service
I am about to call my credit card company to report a fraudulent claim! my order is ws1168481! if you do not refund my full purchase amount now I will be forced to report the claim! you sell me 2 products that go together! you send the one product that is of no use to me! you did not ask if that was okay! I want my credit card to be credited for the full amount of my purchase!
This review was chosen algorithmically as the most valued customer feedback.
I have ordered a rug from www.rugsusa.com and they said I'll get it within two weeks, but it actually took them over two months to deliver my order. All that time I was trying to get my order cancelled but they refused and said that was impossible. I was sick of waiting and wanted to order from another place but first of all I had to get my money back...
Read full review of Rugs USA
Rugs USA
-
Sold me an item they didn't have, still waiting on my refund!
Ordered my rug on 4/22, $200 and over a week later it was still listed as processing. I inquired, received a response that they were checking with the vendor then 10 minutes later I received a cancellation email then shortly following that a refund request email. I promptly called and spoke to Nicole M. and she just said yes we cancelled it, sorry for your luck and now I have to wait up to 7 business days for their credit department to send the refund to my bank, today is day 5 and still nothing has been done, they are just waiting until the last minute to do the right thing and something they should have done immediately. How is this legal, they obviously sold something they did not have and until I notified them they did nothing to reach out to me. Horrible horrible experience!
This review was chosen algorithmically as the most valued customer feedback.
I need to return a rug. I was on hold twice for well over an hour and both times disconnected. I then dialed option one for sales. Finally spoke with someone. They said you have to call in to request a return. They said they would send me an email. That took 24 hours. I wanted to purchase a return label from them. You have to order that online and then wait...
Read full review of Rugs USA
This review was chosen algorithmically as the most valued customer feedback.
Problem description: We ordered 2 rugs from this merchant. They were the wrong size. We decided to return them which was within compliance with their policy. We received a return authorization number for each rug (after asking 3 times). The return authorization email gave the following instructions: ----------------- Thank you for shopping with House...
Read full review of Rugs USA
Rugs USA
-
Faulty Advertising
They provide a price for the rugs online and when you go and add it to you cart, they increase the price. I tried it on multiple computers and even took a screen shot of the price change and sent it to them. They said they "changed" the price as I was checking out and refused to honor the original listed price.
We are here to help
16 years' experience in successful complaint resolution
Each complaint is handled individually by highly qualified experts
Honest and unbiased reviews
Last but not least, all our services are absolutely free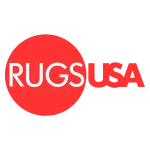 Rugs USA contacts