Rent.com / RentPath reviews & complaints
Rent.com / RentPath complaints
15
Rent.com allowed someone to post my rental for $950 in Battle Ground and telling people they are the owners and no longer working with the Property Management which is false, the home rented by me...
Read full review
I moved into The fountains in December 2014. I kept getting the same story every month that they were waiting to hear back from my landlord. My landlord said no one has ever contacted her. I sent...
Read full review
Rent.com / RentPath
-
No Support Provided
rent.com is a total rip-off. I paid for an ad to list my rental property. The ad listing posted on rent.com did not have a photograph and the contact phone number was not correct. I sent five emails to their support and never received a reply. I tried to call their number which is supposed to be in service from 9 AM to 6 PM EST. It was 3 PM EST and the message stated to call back when they are open 9AM to 6 PM. I tried to send a message thru their online email message service and received an undeliverable message. I paid for an ad that is totally useless and cannot get rent.com to correct it and cannot even get them to respond to me. I am notifying my credit card company to stop payment as they did not provide the service I paid for. Stay away from this company. I had much better success with the free websites that list rental properties.
Rent.com / RentPath
-
scam
I moved into my apartment complex in December 2014 and immediately reported my lease to rent.com After a month of not receiving a response via email I decided to call in, the rep said it takes 8-10 weeks until the process is complete and the $100 Reward card is shipped out. Well...its almost June now, so that's 16 weeks so far, called in again today and was given the same run around, its not worth it but I hate being lied to. Just a heads up, don't be fooled
Rent.com / RentPath
-
Did not disclose which is eligible
Rent.com promotes that if you find your apartment and signed a lease with that apartment on their website, they will give you $100 Reward Card. The term and condition never said you must look for a special symbol to be eligible, and confirm with a representative today that there is no indication on the website to tell which are eligible. The apartment I leased has falling off of their promotion since 2003! Why on earth would Rent.com not disclosed that this is eligible, this is not. How hard is it to inform customers. We are relying on you for information, and you've given us incorrect/false information! It's a great place to find apartments, but their common sense or moral is in the sewer! ***DO NOT RECCOMMEND THIS WEBSITE***
Submitted all my infor in February for the 100.00 visa card and still have not recieved it. And now when i go to see the status of of where my gift card is i get a "whoops this page cannot be found"...
Read full review
I used rent.com to find my apartment. Shortly after I requested the 100 dollar rewards card they so loudly advertise. On April 23rd I received an email saying they've mailed it and it will take 10...
Read full review
Rent.com / RentPath
-
False Advertising
I have carefully read a number of postings, every single one is true. I have tried to encourage the company to honor their advertising claim (reward card) for 3 months with no success. Today (5/7/15), I spoke with another Rent.com representative who stated that the program or advertising claim will end this month. She went on to say that she understands the array of complaints and that she is glad the advertisement is finally being pulled.

My advise to new subscribers is to heed the warnings of fellow posters. You will be much happier with the results--do business with trustworthy companies like Rentmoney.com or Hotpad.com.

Respectfully,
Dee2015
Rent.com / RentPath
-
Rewards card never received
Lease [protected]
I had moved to apartment in july after using rent.com... i initiated the reward process.. My apartment office already send reply to rent.com.. I am being following up for the reward card.. each time I raise a complaint i receive a email from rent.com

Good news your reward card will be reissued to your updated address next week. We suggest that you allow 10 to 12 business days for the delivery of your card, it is a third party that mails the cards so we don't have direct control of when the cards go out.

3511 Kilburn Circle # 2016, Henrico, VA 23233

But nothing comes.. its almost 7-8 months now
The complaint has been investigated and resolved to the customer's satisfaction.
These people are a bunch of C*R*O*O*K*S. I moved into my apartment on 21 January. I immediately notified them. I got an email to say that they would take 8-10 weeks to send my $100 reward. They...
Read full review
The complaint has been investigated and resolved to the customer's satisfaction.
Make sure if you do get your rent.com reward that you use it right away. I activated my card in October and did not realize it had an expiration date of less than 3 months later and set it aside. I...
Read full review
The complaint has been investigated and resolved to the customer's satisfaction.
I WAS LOOKING FOR AN APARTMENT AN FIND ONE ON CRAIGSLIST 1 BDRM FOR $800.00 A MONTH THE RENTER E-MAILED MY AND SAID I WAS APPROVED AND TO SENT HER 1ST, LAST, AND SECURITY DES, OS I DID, THINKING OK I...
Read full review
The complaint has been investigated and resolved to the customer's satisfaction.
After being promised $100 from rent.com for signing a lease with my apartment community, Archstone, it's been 4 months and I haven't seen it. They claim they mailed it but strangely enough, it never...
Read full review
The complaint has been investigated and resolved to the customer's satisfaction.
Rent.com / RentPath
-
Stole deopsit
I sent rent.com $850 as a deposit on an apartment in Fenway. They told me once payment was received I would be able to look at the apartment and then the contract would be sent and I could finalize the details. After sending the $850 they told me I needed to send the next 5 months rent upfront or the contract was void! Ironically I had yet to see the contract nor the property so I had no intention to send more money upfront. I asked for my money back and have never heard from them again! What a scam! Never use them!
Rent.com / RentPath
-
$100 Check From Rent.com a GIMMICK
Hello All,
Rent.com promises people with $100 reward when they report a lease for a property they saw on rent.com. They claim that they will send out the check to you within 8-10 weeks of lease reported to them, But this is not the case! Infact on their website, they claim that the 8-10 weeks is the time they take to confirm the lease with rental office and to send out a check to you.

I reported the lease and it is now close to 12 weeks and after repeated complaints with their customer service, they claim that my rental office did not confirm the least yet with them, and they cannot send me the check. The funniest part is, this guy gave me the responsibility to urge my property manager to confirm the least with rent.com as soon as possible, to enable rent.com to send me the check! So that means, if my rental office does not confirm the lease for a year with rent.com, I wouldn't still get a check!

I am thinking that this is just a gimmick to attract people and make use of their system, so they can make big business through advertisements etc. Note: One of the rental office told me that they pay $400 to rent.com, for every lease referred through rent.com. So we get only a portion of what they get and they are really not paying anything out of their pocket!

So I would recommend everyone to NOT use rent.com because they would at end of the day wait in anticipation of the check and be disappointed!

I am going to wait for another 2 weeks (3 1/2 months) and then if I still don't get the check, I will report them to BBB, to avoid other people to not fall in to such traps!
We are here to help
16 years' experience in successful complaint resolution
Each complaint is handled individually by highly qualified experts
Honest and unbiased reviews
Last but not least, all our services are absolutely free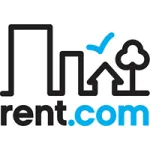 Rent.com / RentPath Company contacts