Redbox Automated Retail complaints
141
Redbox Automated Retail
-
no disc in kiosk
Rented a movie online and was directed to a Kiosk nearby. Tried to receive it and was told by the machine it wasn't there.Called their number, didn't press "9" for Spanish, and got a heavy accented Spanish lady. I live in South Florida and am acquainted with the accent but her was almost impossible. She said "no Charge" and that was the end of her assistance. I still have the $2.12 on my credit card. Never again.
Redbox Automated Retail
-
wrong movie
I went to the Redbox at the Royal Farms on Middlebourough road in Essex Md. I chose the movie "Dont Breathe", and paid for it, along with a game. When it came out of the Redbox machine, it wasn't the movie I chose. Instead, it was "Insidious 3". This has never happened to me before. I'm very mad that I got cheated out on the movie that I actually wanted. I want a refund!
Redbox Automated Retail
-
the movie "the boss"
I have tried to rent this movie twice. The first time it wouldn't play, but another dvd did, so I know it is not my computer. I was credited the amount on the redbox website but when I tried to rent this movie again at a different location, I was charged for it. This second movie is also not playing. The website locked me out and now I'm having to wait 30 minutes? I will not be using redbox again unless I am reimbursed the fees for both of these movies. I do not want to keep racking up credit that can't be used.
This review was chosen algorithmically as the most valued customer feedback.
RedBox charged me twice and took $120 from my card. I have no idea what these charges were for, I didn't buy or order anything! I contacted RedBox support and they claimed they didn't take my money and after I gave them all the proofs they still insisted they had nothing to do with that. Are you kidding me? I even called my credit card support service and...
Read full review
Redbox Automated Retail
-
dvd damaged
We rented Roots, an 8 he. Miniseries, that half way thru. Froze up and we we had to skip scenes and got scenes to start there was no sound!. We did not get to watch the movie and had so many frozen and volumeless moments thru out the B side, we are still wondering what happen. We kept the movie and extra day becaus did the length, but tonight has been nothing but disappointments and frustration. We will return the movie as soon as out temperatures rise out of the single digits, but feel it is unfair our DVD was damaged, and we did not get to watch the movie in its entirety as was our snow storm plans. It is aggravating as we were so in to the story and have been left with not what we paid for.
This review was chosen algorithmically as the most valued customer feedback.
I rented a movie from a redbox inside of a Walmart in Rockport Arkansas. The redbox was located by the door on the Pharmacy side of the Walmart store. I rented the movie "Krampas" on 1/6/17 and it was all scratched up and would not play sound on my dvd player. I would like to get this issue resolved. The redbox movie case has the barcode# RDBX00728 on it...
Read full review
Redbox Automated Retail
-
zootopia
Hello I get movies and games from you all the time but this is the worst experience i've had I rented zootopia and during the whole movie I had to stop and restart the movie repeatedly, the movie skipped and froze. I thought it was my dvd player so I switched players and it did the same thing. I feel we should be able some how to try the movie or game before charged or something. I will continue to go to red box but I am very unhappy with this dvd mostly because my son keep asking what's wrong and fix it please thank you for your time
This review was chosen algorithmically as the most valued customer feedback.
Rented a movie I put it in my xbox one and the screen pops up black saying. ( Please try a different disc, We cant play this one) (0x91d70001) we tried it in my friends xbox one and the same thing happened, but the weird thing is theres no scratches or marks on the DVD. I hope someone can fix this because now im going to be charged for a movie that I can't even watch...
Read full review
This review was chosen algorithmically as the most valued customer feedback.
I paid for Alice through the looking glass DVD at the Redbox Kiosk located at the 7-11 on Genesee, but instead I got the Ghostbusters DVD. Since these two movie titles are on different screens I know I did not mistakenly hit the wrong rental button. I would like to exchange the DVDs without my being charged so I actually get the one I want instead of the one that I have already seen?
Read full review
Redbox Automated Retail
-
unable to return movies due to a broken kiosk
I had two DVDs checked out. The next day, the kiosk broke. Redbox argued with the business over fault for the terminal not working. Their technician is located in Illinois. It took 13 days for the kiosk to be repaired! During this time I had to go to the store daily to see if it was repaired. I called Red Box 866# which is out-sourced to the Philippines. Very long wait time 15 min. for someone to answer, 18 min. call. The rep is pushy to say what has to happen before they hear what the situation is. She then offers 4 free rentals but I pay for the current rental. The kiosk isn't even fixed yet. I insist on removal of the charges and free rentals. She had offered four, I got one code, so $1.50! I return them as soon as it's repaired and get billed for $37.99 more! I call and sit in the queue for 58 minutes and my call gets dumped. I call my financial institution. I call Redbox again, 22 min. CS is pushy, argumentative and resistant to help. I had to demand that they remove the charges. She has to hold to ask her supervisor. They insist on demanding payment for the initial rental and give one free rental. Unbelievable! Unconscionable company. Horrible experience! Their website has no other contact information than that phone #. Google searched an email complaint and found it! Extremely long wait times to get pushy, aloof CS. Not CS friendly AT ALL!
Redbox Automated Retail
-
systematic overcharges
Redbox calculates your rental time from the minute you reserve a movie, then bases a late return after 9 p.m. Due to how their system is set up, if you reserve a movie today at 11:59 p.m., they tell you to pick up the movie before 9 p.m. the following day. Then, despite picking it up before 9 p.m. as instructed, the movie is considered late at 9:01 p.m. that day. In short, you can reserve a movie through their app or website at 11:59 p.m. tonight, pick it up at 8 p.m. tomorrow, then return it at 9:01 p.m. and be charged as a 2 day rental. That's 48 hours charged in the space of 9 hours, despite only physically having the movie in your possession for one hour, all in accordance with the instructions that they e-mail you. Are they aware of this "glitch" ? Yes. Why do they do it? A million people overcharged is a million dollars. If half the people don't notice or complain, that's half a million in unearned revenue. For the half who do complain, they issue a "free rental" which is not really free since they pre-charged you for it without your consent or knowledge. It's a deliberate unlawful conversion for which they maintain false deniability and profit from on a grand scale. This is the type of thing that class action lawyers dream about.
Redbox Automated Retail
-
denies disc was received, charged my account
I rented two dvds from our local redbox just over two weeks ago. After two days, I returned both dvds to the same redbox location at the same time. Neither disc was rejected at the kiosk and after depositing the discs I left. Now I received an email receipt from redbox indicating that I am being charged the full price $25.50 for one of the discs. I promptly contacted customer service, the representative stated that only one disc was received and that I must have put the disc in the case incorrectly and it was rejected at the kiosk, leaving an opportunity for another customer to take it. After discussing the issue and stating I wanted a full refund, she offered a $10 refund. I complained further and was told that normally they just offer free rentals, not refunds. Again I informed the representative that both discs were returned on the same date, at the same time and accepted by the kiosk. She stated that their engineers are at the box twice a week and this disc was never located, she even ran the bar code in the system and shows it has not been rented by anyone else. After further discussion, she increased the refund amount to $15 and proceeded to tell me I could get free redbox offers online, but that is the most they can do as they had to replace this disc. I expressed my concern and that after many years as a customer and this being the first time I've had this experience, and I was not satisfied with their $15 refund, I would no longer be using redbox. The only acceptable resolution to me is a full refund of the amount I was charged, since it was their kiosk which accepted both disks, clearly their malfunction. I wanted to post this as a warning to other redbox customers...
This review was chosen algorithmically as the most valued customer feedback.
My bank account was zapped for the price of a movie (I never heard of) and an xbox game (don't have xbox). Redbox has absolutely no customer service, so I had to go through my bank. 1 WILL NEVER USE REDBOX AGAIN, AND ENCOURAGE ALL TO DO THE SAME!
Read full review
Redbox Automated Retail
-
dvd rental
I rented two movies, returned them the very next day and was heavily overcharged a month later even was told one was not returned. Call the help desk but unconcerned as if I was lying. Problem not resolved and customer not satisfied with results. I will tell all who I know rent from redbox to look for another means of renting and enjoying movies.
This review was chosen algorithmically as the most valued customer feedback.
DO NOT RENT MOVIES FROM REDBOX!!! This company is ridiculous!! I will NEVER rent a movie from here again! This is the second time that my bank account has been charged almost $100!!! The first time that it happened, back in December I was charged $86 for movies that 3 different machines would not take. spoke to customer service and spent 30 minutes in front...
Read full review
This review was chosen algorithmically as the most valued customer feedback.
On multiple occasions my family and I have gotten movies from redbox that skipped, froze, or would not play at all. I'm tired of it and I'd like redbox to make sure that every dvd plays and doesn't skip. I've wasted money renting movies just to take them back because they wouldn't play and I don't want anyone else to waste their money renting poor DVDs that may or may not play.
Read full review
Redbox Automated Retail
-
customer service
I rented two movies from Redbox to play on my DVD player that's not hooked to anything online. One move played fine the other kept freezing in spots I took the movie out and cleaned it but still not working. After calling Redbox customer service they were all hard to understand due to heavy accents, then they kept putting me on hold saying they were "testing from our side". After 16 min's and three different agents (the 1st hung up on me) I finally asked for a supervisor witch he quickly said " I am the senior rep, ma'am". I never got my issue resolved after asking for the same movie again. One agent even told me that I was being charged $10 per minute to speak with him, so apparently they have no QA department that monitors their work. I have replied "stop" to their text messages and will not get another movie. I will be praying for this company they have to know how bad this customer service is and don't seem to care. Shame on the owners (Coinstar) of Redbox, this is why we are seeing less and less of them. My suggestion leave the Redbox alone!
The complaint has been investigated and resolved to the customer's satisfaction.
Redbox Automated Retail
-
received paper copy of disc
Rented NBA2K15 and when opened, discovered that the disc inside was a paper, color copy of the disc. I called Redbox so that I wouldn't get charged for the disc rental or for the missing disc. The representative offered me a promotional code for the 2nd night rental free. I was straight up offended! They wanted me to still pay for the rental?! I demanded my money back - and was told that it would take 5-7 business days to see my refund. I'll be watching my bank statement. This is terrible business practice. To expect people to pay for something that they didn't get AND not even a free rental but the 2nd day free is just unacceptable. Redbox is no longer regarded as a respectable business in my book. I will rent on Netflix from this day going forward.
Resolved
The complaint has been investigated and resolved to the customer's satisfaction.
Redbox Automated Retail
-
quality control
This is the complaint that I lodged with the Better Business Bureau:

Over time, on three to five occasions I, there have been defects on DVDs i rented, that prevented them from playing the entire disk. I complained about this and was told that because I could not cite names and dates of the DVDs, nothing could be done. Yesterday, I again rented a DVD and instead of the DVD "Noah", I received a DVD called "Ghost Adventures". The nine digit number beside the spindle hole is 806881842 . The 10 digit number under the bar code is 9600996919 . My The customer service rep that I chatted with online indicated that I would receive a credit, sent to an email address that I provided. I then also related the above complaints to the CSR and he told me that he was happy to have been able to have resolved the issue, but never addressed this other issue. Once again, i indicated that I wanted him to address this other issue and he repeated that he was glad he solved the problem. At that point I said that I was no longer interested in using the credit he was arranging and that i have no future plans to rent from Redbox.
The complaint has been investigated and resolved to the customer's satisfaction.
Redbox Automated Retail
-
property destruction
redbox dvd stopped playing. Picture froze and would not FF, skip, or even open. Had to turn player off and back on to get it to open. Put disc in another player and same thing happened. I had rented 4 dvd's. First one played fine, now I'm watching the 3rd one on my other player. The one that stopped playing wont play anything now. Just keeps trying to load. How could a dvd damage a dvd player. I have know idea but it did. Contacted redbox and they gave me a free promo code and told me to contact Toshiba. Lot of good that's gonna do me on a 3 year old player.
Resolved
The complaint has been investigated and resolved to the customer's satisfaction.
We are here to help
16 years' experience in successful complaint resolution
Each complaint is handled individually by highly qualified experts
Honest and unbiased reviews
Last but not least, all our services are absolutely free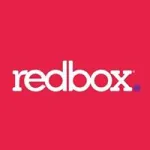 Redbox Automated Retail contacts