Protect America complaints
29
The complaint has been investigated and resolved to the customer's satisfaction.
Protect America
-
Watch out!! I worked there
Not fully knowing how these people operate I started working there around December, soon I learned how
it works...The only reason Im revealing these practices is for everyone to watch out and be careful when doing business with them.

First, customer service is only trained to sell you more equiptment and to upgrade.
The customer service managers constantly push the customer service reps to force
customer to buy more sensors and more equiptment .
For example they will cold call you, and tell you that you need to upgrade
your keypad, to a new digital one that costs about $300.00, why? because the
rep makes 20%, the manager another 20% and the worst part is that the very same
equitpment that they try to sell you for $309.00 actually costs $54.00 out there in the store.

Second, when you sign up, they are not told about the 3 year contrac and how it AUTOMATICALLY
renews, WITH your permission OR WITHOUT, like the managers say it dont make a difference
"We will make them pay, until we get all out money""...same words my manager told me when
a distressed unemployed customer called trying to cancel.

Third, when customers call, I always picked up the call and helped them, however other reps, would
simply drop the call just because they "didnt feel" like talking to the customer at that moment.

Fourth, the reason I no longer work there is because I told a customer he could
return the equiptment he had purchased, and I was being monitored.
I was called to a meeting where I was told I was not supposed to let
customers return anything, my manager then said "Remember, we are
bonusing out of those sales "...The customer had already qualified for
upgraded equiptment, but he was mislead in order to force him to buy
more equiptment.

Last, people if I write this is because I saw it first hand, there are good customer service reps, however
it's out of our hands and we are forced by our manages Steven, Susan and Bradley to
SELL, SELL, SELL, and tough luck for the "poor" sucker who signed up ...

Please send you CXL letter before they suck you in for 3 more years...
Resolved
The complaint has been investigated and resolved to the customer's satisfaction.
The complaint has been investigated and resolved to the customer's satisfaction.
Protect America
-
Terrible experience
On December 23, 2017 we lost our home in a fire. Prior to the fire we had a 3-year house alarm contract with Protect America, Inc. which would have expired the earlier part of 2017. Following the fire, I called all the pertaining home suppliers (water, electricity, gas etc) including Protect America advising them of our situation. They all required copies of the fire report. Protect America indicated that they need a copy of the fire report in order to suspend their services. A copy of the fire report was faxed to them.

I followed up with a phone call to Protect America requesting that all future billing be suspended until the house was rebuilt. Further the fire destroyed all the necessary devices that accommodated the alarm system. I also mentioned that since the company would not be able to provide alarm services during reconstruction, we will be willing to pick up where we left off as soon as we reoccupied the home, and possible re-enlist their services.

Once we returned home in January 2017, I informed Protect America we were ready to continue our contract. I was told that the company had referred the account to a collection agency. Several attempts to discuss the matter with managers failed.

Subsequently, I received a call from a collection agency, 'Anderson, Crenshaw & Associates' requesting settlement of the account. After many inappropriate behaviors from the collection agency representatives, we agreed on a settlement of $250.00. We paid the funds and requested written confirmation which was never sent to us. Our phone calls were futile.

Almost a year later, on October 2017 we received a letter from Protect America demanding that we signed a contract for the company to provide alarm services for 3 years @ $34/monthly or $1258.20 plus $309 for equipment. Should we not comply, we would be reported to the credit bureau.

Such tactics we consider fraudulent and an attempt to cheat consumers out of their hard earn money.
Resolved
The complaint has been investigated and resolved to the customer's satisfaction.
The complaint has been investigated and resolved to the customer's satisfaction.
Protect America
-
A box of junk
I purchased this alarm system in January 2008. The salesman told me I would get all doors and windows alarmed plus a fire alarm. What I got was 3 door alarms and nothing else. Not only was I lied to, but the system did not work properly. It would beep all the time for no reason. I called PA but was told I would be charged if I wanted someone to come out and repair it. Meanwhile, they were taking $35 every month from my checking account via my debit card. For five months I tried to resolve this issue even included the bbb. Nothing. By the way, they have an unsatisfactory rating with bbb.

My only choice was to cancel the debit card and get a new one. Now they call 3-4 times a week for their payment. I spoke to them one time to no avail. Now I don't answer their calls. Let them take me to court and I will produce the faulty equipment they sent me. A box of junk.
Resolved
The complaint has been investigated and resolved to the customer's satisfaction.
Protect America
-
Save yourself a headache!
Protect America, Inc.
5100 N. IH-35, Suite B
Round Rock, TX 78681

I had a recent episode with a company called Protect America, an alarm monitoring service with whom I have been a loyal customer for over 4 years. I purchased the service in 2003, after my home was burglarized.

Unfortunately, the industry in which I am employed has been slow for the past few months. I decided it was time to start cutting back on my monthly bills to help support my family. I cancelled my home phone, cut back my internet service to basic service, cancelled my satellite TV, and cancelled my alarm monitoring service.

All the companies I contacted were fairly easy to deal with, except one: Protect America. These corporate criminals use legal binding contracts to trap customers into keeping their service. After using their service for over 4 years, I had a legitimate reason for cancelling. I simply can't afford it.

The customer service representative offered to give me a lower rate of $29.95 a month. Well, this was still significantly higher than the $17.95 a month offered by The Alarm Store, so I kindly declined the offer, and asked that she simply cancel the service. She then referred me to section 2 of the agreement, which I signed over 4 years ago. The agreement clearly states:

The initial terms of this Agreement shall be 2 years, starting on the first day of the month that Company or its Authorized Dealer installs and connects the Equipment. This Agreement will automatically continue for successive two-year renewal terms unless the Customer or Company gives written notice of cancellation to the other at least 60 days prior to the end of any initial or renewal term hereof.

There it is in black and white. I'm stuck paying $45.00 a month for service I don't even want for the next 18 months. That's $810 I could be using to buy groceries for my family. Well, being the kind-hearted people they are, they offered to cancel the account after I pay a fee of $253. That's $253 I could be using to buy groceries for my family.

Sadly, I signed the stupid agreement without knowing that 4 years down the line I would need that extra money to feed my family. So, I agreed to pay the $253 and walk away from the contract. Let this be a lesson to all the other consumers in the world looking to secure their homes. Signing a contract with Protect America is no different from allowing a criminal to walk into your house and steal cash from your home. Save yourself some money and headaches by signing up with a reputable monitoring service.
Protect America
-
Will not release me from contract
Beware of this company. Their sales persons mislead and give the wrong information. The customer service is inflexible and is quick to site reasons why you cannot stop a contract, despite the good faith actions of its consumers.

After paying $29.95 for 3 years I attempted to cancel the contract. They continued to take money from my bank account. I went to the bank and stopped that. Then I was told by customer service that my letter was not received on time, so I had to pay another year. I disagreed with them and now they have turned me over to a collection agency, which is a first for me! This a predatory business and I would never, never recommend them.
Protect America
-
These fools are crazy! Stay away!
I have had my fair share of bad experiences, but Protect America employees take the cake. These people are CRAZY! I have been turned off each time I am contacted by one of them that I have never set up service. I called once to inquiry about the service and have been getting stalked by the company ever since. The sales reps are EXTREMELY arrogant and rude. I have never heard a full staff of employees talk so negatively about the competition or just other companies in general. It was a HUGE turn off. Another subject was all the lies I was told. Each sale rep had a different story. It almost became a game for me to see how many new lies the next rep would tell me. PLEASE STAY AWAY from this company. You know the saying, you get what you pay for. If they have such a superior service, why are they giving away what other companies charge for?
Protect America
-
No cancellation allowed!
I would like to let people know that in August of 2004, on a personal referral, I signed a contract for a security system by Protect America. I was charged 36.00 a month for a 2 year contract. I had nothing but problems with the stick on magnets on the windows... I often found the parts on the floor where the adhesive had simply disintegrated... when I called to complain that the system interfered with my telephone system and that the stick on 2" bars were falling off all over the place, it was suggested I screw them in place. I did not want to screw anything in to the brand new vinyl windows I had installed.

Every time I called this company, the person I last spoke with, no longer was employed by the company... hhmmmm... I wonder why?...

Anyway, to cut a long story short... I sold my house this year and have been trying to cancel the service, seeing that I no longer own the home. Today I was informed that I would have to give 60 days notice to cancel. I told them that 30 days should be adequate. They also informed me that my 2 year contract was automatically renewed for another year in August 2006.

I can see a lawsuit in the future, with this company. If you have had problems with this company with regard your contract, please contact me. I would like to band together to stop this company from taking advantage of people. They will keep on doing this type of business unless someone stands up... and attempts to stop them...
This review was chosen algorithmically as the most valued customer feedback.
Beware of Protect America Inc, 5100 N IH 35 # B, Round Rock TX 78681 (phone: 800-951-5111). Protect America has charged me a total of $213.84 for equipment I don't have and monitoring I never had. I signed up with them in May 2006 and they sent the equipment to the wrong address--big hassle. I finally got the stuff on June 9 and it was the WRONG equipment...
Read full review of Protect America
Protect America
-
Service is horrible
Our experience with this company has been horrible and I wish I would have found out they have over 700 unresolved complaints with the BBB Texas before I did business with them. Thinking that they were a large reputable company who sell GE alarms, I thought they were okay. I might ad they use high pressure sales pitches and before you know it, you've agreed to a contract.

Protect America misrepresented the product and has not offered a solution for ongoing system problems. System does not work properly in home, interferes with other equipment (telephones), contacts have glued backing which does not hold on windows, doors, etc. (several have fallen off). Their solution was to screw contacts to window, but I have vinyl windows, so that will not work.

The salesperson misquoted monitoring fee for package (for Silver package $29.95 monthly) and the next person I spoke with told me it was $34.95 mo.. When I said never mind, they got a supervisor to agree to a price adjustment on the equipment to offset monthly monitoring increase, but credit was never given. They still charged the full price for the equipment $168.90 and $34.95 monthly.

The original salesperson is no longer with the company and on several occasions, I called and several people took messages, but no one will ever call us back. They have just left us hanging with a system that is ineffective.

When I check on the BBB website, it basically says you are bound to the 36 month contract since you signed it. They don't care if the company is selling lousy products and I'm surprised that GE is not getting any repercussions. Hey, I think I will file a complaint with them too!
We are here to help
16 years' experience in successful complaint resolution
Each complaint is handled individually by highly qualified experts
Honest and unbiased reviews
Last but not least, all our services are absolutely free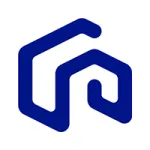 Protect America contacts