Plumbforce Direct complaints
59
Plumbforce Direct
-
The company as a whole.
Encourage their contractors to rip off customers.

No after care whatsoever.

Do not pay their contractors.

Take money from customers accounts without consent.

An overall dirty company.

Never ever call this so called "plumbing" cowboy company for anything, unless you are desperate to be ripped off or have so much money you don't care.

Jokers.
Desired outcome: Shut down off these cowboys.
This review was chosen algorithmically as the most valued customer feedback.
The whole TAP UNIT moves around -as u use the taps! Tap details---NAB SERVIER MONOBLOC KITCHEN TAP NABIS 1/4 TURN MONO KITCHEN MIXER CHROME Customer 7864P93 job done 14 Apr 2022
Read full review of Plumbforce Direct
Plumbforce Direct
-
Charged for no service!
Paid in advance, missed two appointments I waited in for, and did not supply plumber or parts I had paid for.

Scott in their head office promised several times to refund me.

Promised he needed training to better service customers.

Then said he needed Director approval 2 weeks later, still said he would refund me but DID NOT.

COMPLETE COWBOYS DO NOT EVER, EVER USE THEM

PS. they have since blocked my number, very telling!

User's recommendation: AVIOD LIKE THE PLAGUE.
[protected]@plumbforcedirect.co.uk is a complete liar
Desired outcome: refund £299.40 paid in good faith
This review was chosen algorithmically as the most valued customer feedback.
I contacted Plumbforce Direct back in June regarding boiler issue. They said engineer will need to look at it and give a quote. I been in contact with Scott. After payment made, took 1 week before engineer went back. They did some work but did not fix problem, saying they will come again. 1 month of chasing no one has come even thou I am given different...
Read full review of Plumbforce Direct
This review was chosen algorithmically as the most valued customer feedback.
We had a problem with the boiler & told £250 for parts & labour, when they went to fit the parts they said more parts were needed & 450.00 when they went to fit them they said the boiler would need replacing £3, 500. The new boiler was fitted the end of feb 2021 but the valve wasnt working so had to call them out again but never arrived as we hadnt paid for...
Read full review of Plumbforce Direct
This review was chosen algorithmically as the most valued customer feedback.
I was quoted to have worked repaired that there was a leak in my boiler which impacted on the motherboard - no evidence supplied, but told that my boiler motherboard was expensive and needed replacing and due to brexit this is why the cost went up. They doubled charged me for the work. Not even convinced the work was done. Strange why it needed two people...
Read full review of Plumbforce Direct
Plumbforce Direct
-
Plumbing Services- Charged my account for services not rendered
PlumbForce Direct charged me for a job they never completed! I paid 500pounds and have spent the last 8 months chasing them with phone calls and emails trying to get them to go round and finish the job. I had a leak in my bathroom which is still leaking and have now had to call another company to fix yet PlumbForce Direct withdrew money from my bank account without fixing the issue, they quoted for work they never did and they are so incredibly rude when you raise these issues with them, they don't seem to care. They gave a fake warranty which was useless because for the past 8 months I have been telling them that the issue has persisted but they have never gone to fix it yet charged my account. I want a full refund of the 500pounds because the issue has persisted, they never completed or fixed the issue and never honored the warranty they gave me. I have had to booked another plumbing company to fix an issue PlumbForce direct charged me for which is unacceptable. I have written numerous emails, made phones calls and was even on one occasion hung up on by the manager. He has not responded to my emails, they never called me back and have made no attempts to resolve this issue despite me spending several months highlighting the issue to them, so I want a full refund from PlumbForce Direct.
Desired outcome: Full Refund
Plumbforce Direct
-
Boiler Service
I contacted with boiler pilot light going off after few hours of working. I had got their number from their website where it mentions that servicing and minor repairs are done in £70 plus VAT. First on call guy mentioned it will cost 90 + VAT, then went down to 80 + VAT. Then I told I saw your website, then he agreed to do the job in 70 + VAT. Please note, their website also mentions get £25 off the first job, there was no consideration of that.

The person did not come on agreed date, I waited and had cancelled my commitments. Post calling, I was informed they don't have my bookings. I called again and was given next day date. The person finally came but brought an apprentice as well (total 03 in COVID times). They had a look and just mentioned that fan is not working right as boiler is old. I mean boiler is old, I agree, however they didn't even want to clean the boiler. They charged me full amount for 10 mins. When I asked if you should try to clean it a bit, they said that will charge me extra.

So in a nutshell they didn't do anything and my boiler was not fixed and I ended up paying £85. I would have appreciated if they would have done a bit of serving or cleaning. Their website or at time of booking they don't clarify that charges are just call out and they won't do any actual servicing in this amount. I should have read the reviews first.
Plumbforce Direct
-
Leak not fixed properly and charged £1500
Date of incident: 26th Oct 2020
Invoice number: 46624

The work that has been completed does not align with the amount charged on the invoices;
The work that was completed did not deal with the issue (ie the leak) which they were asked to resolve (the leak returned in less than 3 months from when the work was done)
The overall service and communications received from Plumbforce Direct has been inadequate, e.g. over 2 months taken to receive the report of the work done
Desired outcome: Refund of £1346
Apr 22, 2021
12:52 pm EDT
Absolutely horrible service!
They came to fix a leak at my place. They charged me £1800+ for about 2 hours of work. They took over 3 months to send me the report of the work done and what's worse - the problem was not even fixed.

When I informed them that the leak was back (which was in less than 3 months), they told me that it was an unrelated issue and so I would have to pay for this work completely separately. I have been asking them for a refund now for over 4 months and haven't heard back. They are definitely out there to scam people. I am a single female and clearly they saw me as a good victim for this.
Plumbforce Direct
-
Plumbing
On 17th March 2021. We had a leak from the kitchen waste pipe, Plumbforce direct was contacted, a plumber went to the property to inspect the work and then charged £900.00 for the job invoice number 48608. The plumber said they require two workmen as the job will require the bath to be taken out and all the pipes that are rusted changed completely. He requested half payment to be made and the other half paid after the job. We made a payment over the phone, however, they took full payment immediately without our knowledge and did not do the job until the next day. On inspection of the job they did, it was discovered that the bath was not removed and the job was not done the way they said it will be done. We called their office several times after the job speaking with Scott Hall, who is the operations manager, each time he promised the plumber will go back to rectify the problem and do as they quoted for, but they never showed up again. We kindly request plumbforce direct to comply with the quote/invoice or refund half of the money paid for the job.
Plumbforce Direct
-
ccj / false advertising / coercion / breach of consumer rights act
To anyone who wants to take a CCJ out on Plumbforce as I did - do NOT issue to the London address on their website. The bailiffs on my case went there to find that it was just a forwarding address (quite obvious in retrospect). They appear to be based in Scotland - the only address I could find was for their director in Dumfries so I think it's probably best to issue it there

https://find-and-update.company-information.service.gov.uk/company/04757506/officers

It seems you may need to go through the Scottish small claims court instead of the English one - I can't find a 100% solid answer on this but seems to be the case https://www.scotcourts.gov.uk/taking-action/small-claims

Don't let these utter scumbags win! Don't give up!
Plumbforce Direct
-
Plumbing
On 21/9/20 they told me they needed to buy some spare parts to fix my leaking toilet. They took £598.80 on that date and they said the job would be done by 23/9/20. After many appointments that they failed to turn up to, on 10/10/20 their scott agreed to refund my money. He said the refund had been approved and would be in my account within 3 days. On 20/10/20 I spoke to them again as there was no sign of my money. And on 21/10/20. They just keep making excuses saying that scott is not in or their accounts department is not in. This company is a complete fraud.
User's recommendation: stay completely away from this company.
Plumbforce Direct
-
Boiler pressure issue
I called with the boiler pressure issue / boiler not working. On the phone they said it will cost me £70 plus VAT all in. When the guy game, he said that the valve needs to be replaced with would cost a minimum of £495 plus VAT, but better to get a whole new boiler for £2800 plus VAT, which they can get installed the next day. I started to feel that there's something off with this, and read the reviews (after the booking unfortunately) and saw that they provide false information about the 'issue' to overcharge people and saw that they even charge credit cards for the full quote of the job. I was worried they'd charge me £2800 they quoted for the new boiler, so I cancelled my credit card immediately, although their 'call out' fee of £70 plus VAT was already charged. Bottom line, my boiler was not fixed and I ended up paying £85 for nothing.
This review was chosen algorithmically as the most valued customer feedback.
To whom it may concern, Yesterday we were scammed by a company which operates under different names all over UK, we dealt with Plumbforce Direct. Do check https://beta.companieshouse.gov.uk/search?q=plumbforce as these are similarly named companies which are all scammers. They traded under London Plumbers Direct and so on. They cleverly chose/change name...
Read full review of Plumbforce Direct
This review was chosen algorithmically as the most valued customer feedback.
After a number of failed shows, I had a boiler engineer from plumbforce direct come to my flat to apparently fit a PRV valve and fix the expansion valve for which I got charged £371.40. 3 days later it broke down and the engineer failed to show an further two times so was left with the only option to find an alternative engineer from a different company...
Read full review of Plumbforce Direct
This review was chosen algorithmically as the most valued customer feedback.
Copied from my Trust Pilot review: PLEASE REPORT ANY COMPLAINTS TO GAS SAFE USING THIS LINK BELOW: Gas Safe https://www.gassaferegister.co.uk/help-and-advice/complaints-report-an-illegal/gas-work-complaint/ I've also emailed a link to this forum to Gas Safe... [protected]@gassaferegister.co.uk ...BBC Watchdog... [protected]@bbc.co.uk ...Citizens Advice Consumer...
Read full review of Plumbforce Direct
This review was chosen algorithmically as the most valued customer feedback.
Do not use. As many other reviewers on other websites, I had the experience being scammed (over a thousand pounds of damage). Didn't have hot water for a week during which the plumber came in at least 4 times, switched parts and charged us >1k. (Later it turned out none of these parts needed to be replaced). After yet another time they said a new part...
Read full review of Plumbforce Direct
Plumbforce Direct
-
unlocking of drainage
Hi
On the phone I was quoted £70+VAT and assured it will be fixed and in what ever case I will not pay more than what I was quoted. I explained to the lady on the phone what the issue was and she assured me once more it will be sorted. To my surprise, when the plumber came, he did the basics, tried plunging few times, looked outside my wall and said a machinery would be needed for additional £275+VAT! He didnt even try to remove my washing machine to look behind where the pipes are! Not even a manual rod! I said it's not what I was told and quoted! I refused to pay even the £70+VAT because he hardly tried doing anything! I was threatened by a debt collectors too. I tried calling the number I used before to clarify the situation and the quote, and of course it was not reachable!
Plumbforce Direct
-
complaint
Terrible service full of tricks and psychological hoops and loops to get you to pay as much as possible - conduct work that you dont need doing, taking cash in hand, trying to push you in to a decision quickly to close money on you. I smelled a fish from the second the guy started to ask if I had kids and tell me horror stories about the boiler that I know every other plumber says is awesome - that he was trying to plant seeds of fear in my brain. Luckily I am savvy - but I am so angry that if that was my dad - he'd be ripped of a 1000GBP there and then by these charlatans. Please investigate and remove their services!
This review was chosen algorithmically as the most valued customer feedback.
I had a leaking shower and called Plumbforce Direct. They said an incompetent "engineer / plumber" who failed to fix the problem but charged £600. I have asked for my money back which at first they agreed to but never did. Despite countless attempts to get my money back they never paid - the money was always "being processed" or "in the hands of our...
Read full review of Plumbforce Direct
We are here to help
16 years' experience in successful complaint resolution
Each complaint is handled individually by highly qualified experts
Honest and unbiased reviews
Last but not least, all our services are absolutely free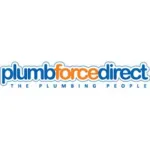 Plumbforce Direct contacts